Vinho Verde Wine: Our Everyday Favorite
Hands down, one of our favorite everyday white and rosé wines to drink is Portuguese Vinho Verde wine. We can't stop talking about how this has become our go-to wine for everyday meals, outdoor gatherings and for sharing.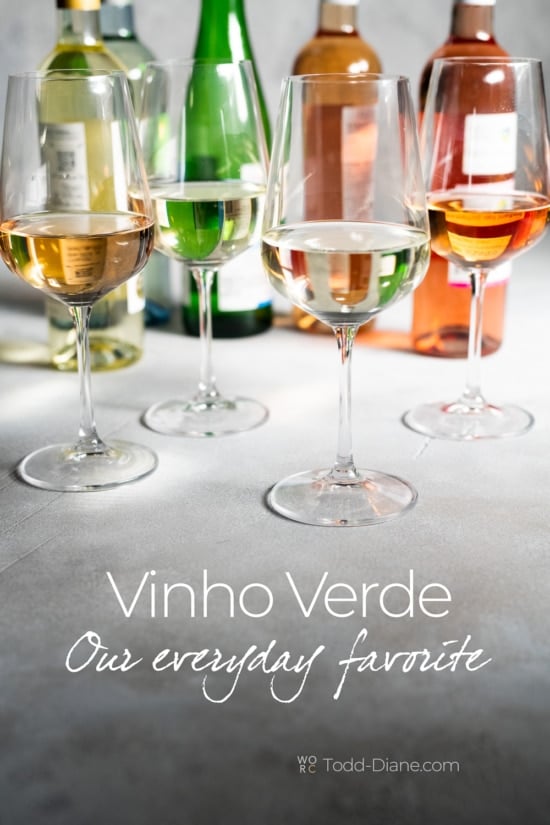 What is Vinho Verde Wine? Where does it come from?
First of all, Vinho Verde is not a specific grape or blend, it's a region in Northern Portugal. The wine itself can be a white wine, rosé, or red wine, though the red Vinho Verde wines are rarely seen outside Portugal. The wines we're in love with are Vinho Verde whites and rosés. They are generally light (in color and in alcohol), young, crisp wines with a nice acidity, have enough complexity, and have a slight bubble.
They all come from the rolling green hills of Northern Portugal where is it often lush and fertile. The name Vinho Verde translates to "green wine". This upper northwest corner of Portugal has the Minho River and Spain above it, the Atlantic to the west, the Douro River below it, and mountains to the east. The wines must come from the Entre-Douro-E-Minho area of Portugal, which translates to "between the Douro and the Minho." There are 9 sub-regions and a variety of grapes used, but they nearly all share the characteristics of being dry and crisp, nicely acidic, stylishly effervescent, meant to be served young, and go perfect with food. And are incredibly affordable.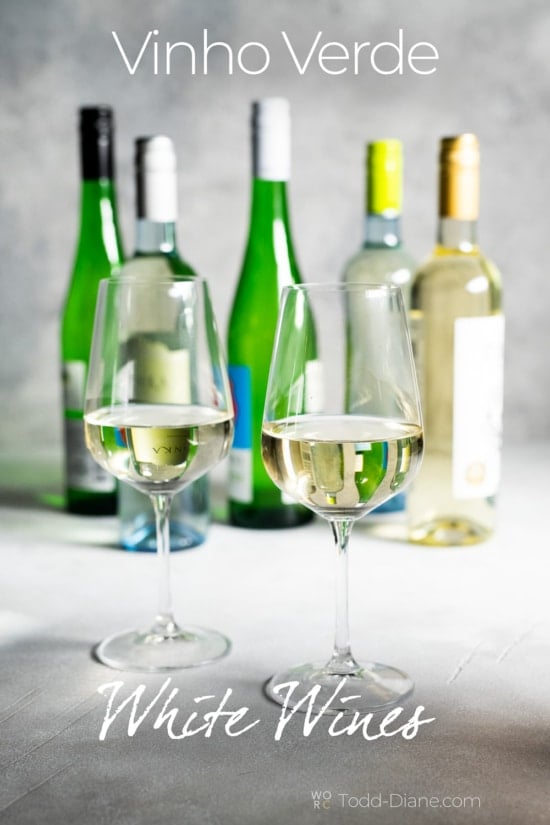 What does Vinho Verde Taste Like?
What we love most is that both the whites and rosés are crisp, dry, low in alcohol, and most with a slight effervescence. The acidity is great and just enough to make the wine refreshingly light, and helps them go perfectly with so many of the foods we love. Especially the harder to pair foods like Asian foods and BBQ or foods we would in the past prefer a beer over wine with. We're not fans of overly sweet or buttery white wines, so Vinho Verde is perfect for us. It's not sweet and always refreshing.
Crisp, dry, light and refreshing.
Most have slight effervescence but not enough to be considered a semi-sparkling wine. But the light fizz is fantastic.
Low alcohol (usually in the 9-11% range) compared to other wines so this is a great wine to enjoy all day long without getting too drunk. 🙂
Flavor notes are usually citrus, green apple, stone fruits
Do you like sauvignon blanc, Chenin blanc, pinot gris, pinot Grigio or Albariño wines? you just might LOVE Vinho Verde.
If you enjoy lighter bodied white wines but ones that still have a nice layering of flavors, then Vinho Verde is for you.
Food Pairings with Vinho Verde Wine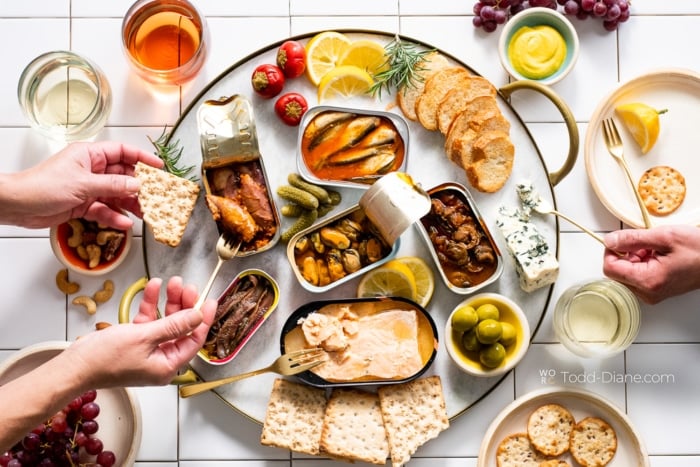 It's a great Summer wine! You often find us sitting in the garden watching the birds while we polish off a bottle or two on a warm day. Pop open a bottle in the afternoon and it is gonna be a good day. Because of Vinho Verde's crisp acidity, they go so well with some of the harder to pair foods of summer. Often the foods we would usually just skip the wine and grab a beer instead, we will now reach for the Vinho Verde.
How to Serve Vinho Verde?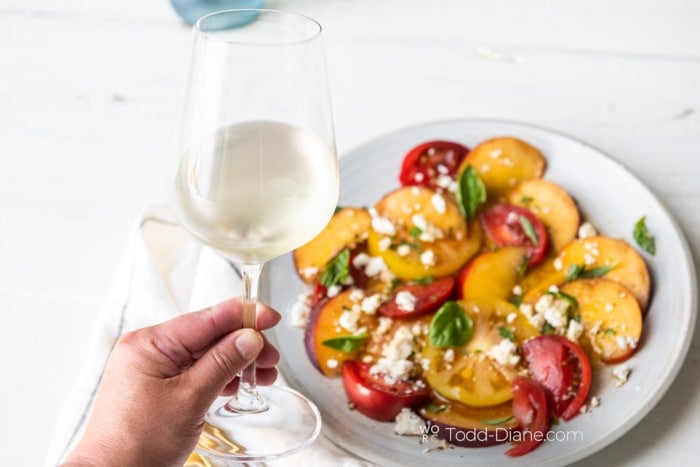 Chilled or on the colder side. That's how we like our Vinho Verde whites and rosés. We'll often chill it at fridge temp (or slightly above – around 45°F/7°C) and when we take it out on a warm day, it'll slowly warm up. But if it is too warm outside, keep the ice bucket handy. Chilled and crispy is the best way to go. Serve it in stemmed wine glasses for a more elegant look. But they're even great on stemless. Most importantly we love to serve Vinho Verde frequently and prolifically.
Affordability and a Great Bargain Wine
Vinho Verde is a bargain when compared to other wines. Just because it's not expensive doesn't mean it isn't delicious. Because of its affordability, it is often under appreciated. Most white and rosé Vinho Verdes we find are in the $10 or less per bottle range. Even an expensive Vinho Verde is usually under $20. We've blind tasted this wine against other similar white & rosé wines that are twice the price. Vinho Verde always wins in the end because of price to deliciousness ratio is hard to beat. It goes to great with food, the light alcohol content, ease of drinking, and amazing prices.
Of course every winemaker will vary and there are some that we love and others that are just "nice", but at such a value it's fun and easy on the wallet to search for the super delicious ones. It isn't a wine meant to be taken serious, laboriously sipped and studied. Just drink and enjoy these young, fun wines. Experienced just like a perfect sunny summer day. Here's some of our favorite Vinho Verde wine makers we've been able to find in major retailers:
Broadbent
Casal Garcia
Espiral (we'll find both the white & rosé at Trader Joes for a crazy $5)
Aveleda Vinho Verde Praia
Asnella Single Vineyard Vinho Verde (one of the few with no effervescence but had nice structure)
We are a participant in the Amazon Services LLC Associates Program, an affiliate advertising program designed to provide a means for us to earn fees by linking to Amazon.com and affiliated sites.