Garlic Butter Noodles
Simple and always delicious, this garlic butter noodles recipe is shared by Jaden.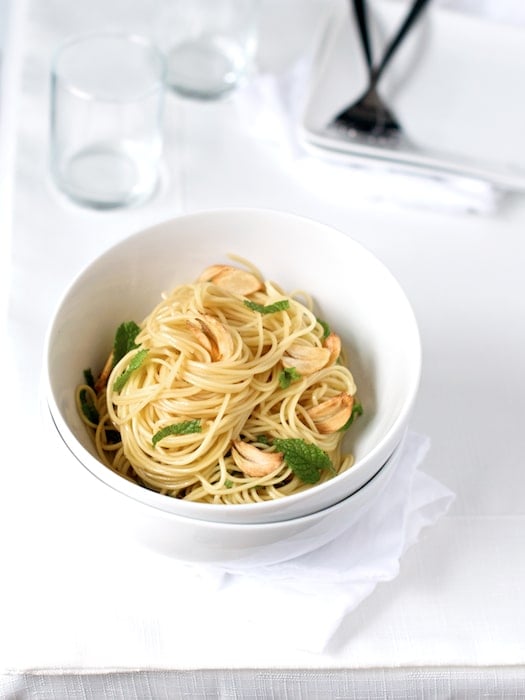 Garlic Butter Noodles Recipe
The journey of the Steamy Cookbook has always been a public affair. Jaden's tweets and blog posts about her trek from being a mom of two hungry boys, to food writer/ tv personality, to her whole cookbook process has had us engaged, absorbed and laughing out loud. Jaden has always been generous with her wealth of knowledge and very transparent about all the hard work it takes to write and photograph all the final recipes in the cookbook by herself.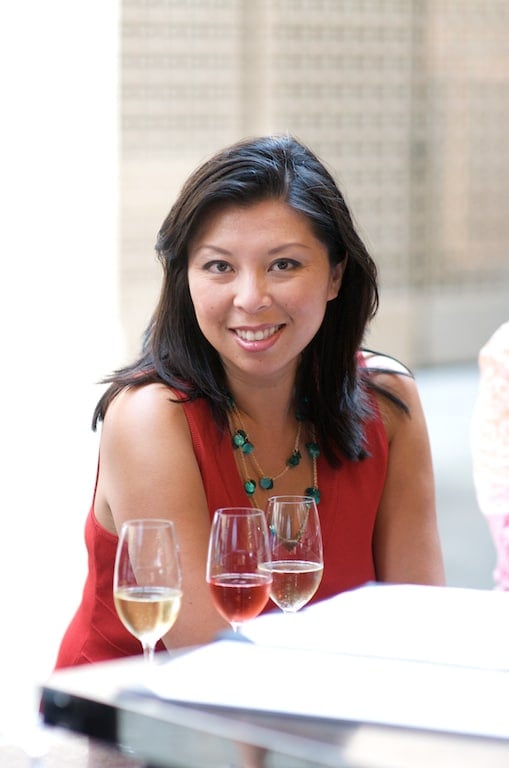 She's a wonder-woman, a food writing night-owl, a self-taught photographer who has carried all of her readers through each and every step of this epic cookbook journey and shared the knowledge along the way on how she achieved each photograph and technique. If you ask her how she got that shot or how to get those perfect dumpling folds, she'll share it all, un-inhibited about keeping secrets and un-selfishly giving it all to anyone that wanted to learn.
Jaden's gorgeous cookbook is a true labor of love, a testament of how one woman's love of family, friends, community and food can be shared and celebrated together like one big party. Her recipes are honest, real, simple and delicious. The Steamy Kitchen Cookbook is a friendly book that gives tried-and-true tested recipes (she had hundreds of recipe testers!) that gives valuable information to both novice and professional cooks who want to learn more about Asian cuisine.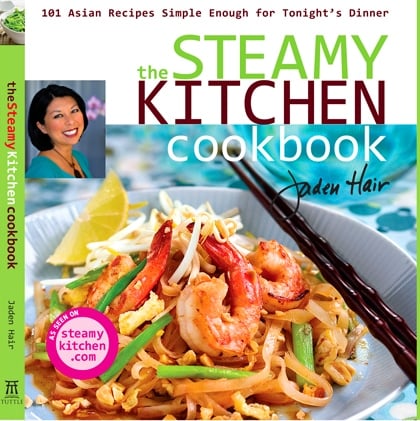 We speak passionately about this cookbook because Jaden is a dear friend and we've seen first hand how hard she's worked to bring this beautiful finished product in our hands. Congratulations Jaden, we're so deeply proud of you of this cookbook, and most importantly, of how you've single-handly proven that one woman CAN do it all while teaching, inspiring and encouraging your peers at the same time.
xoxo,
diane and todd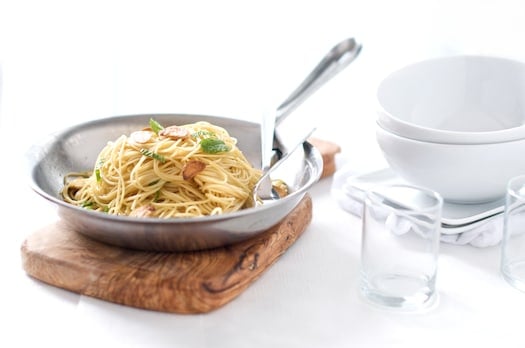 If you love garlic, noodles and butter, then this garlic noodle dish is for YOU! There are so many great recipes to choose the Steamy Kitchen Cookbook, but this one just screamed out to us because it had butter! garlic! noodles! Jaden's garlic noodles are fabulously flavorful and sinfully easy to make. This garlic noodle recipe is one of those dishes that are perfect alone, or tossed with your favorite vegetables and meats. You can eat these butter garlic noodles as it stands and lick your fingers during the process, or make it a full meal with all the extra accompaniments. This garlic noodle recipe is so versatile and flavorful.
We added extra garlic (no kissing tonight) and fresh mint (instead of scallions) to add a bit of healthy conscience to the garlic noodle recipe. The mint added a bright balance to the flavorful buttery and garlicky sauce for the garlic noodles. Fresh shredded basil is next on our list and we're excited to add some fresh bean sprouts too. You can definitely amp-up this butter garlic noodle recipe with what ever you want, you can't go wrong.
As Jaden mentioned in her book, you can make this garlic noodle recipe with spaghetti noodles. These garlic noodles are wonderful cold too, so we're already anticipating the party and picnic potential for this great recipe! Jaden has a few other great suggestions to add to this garlic noodle recipe, but you'll have to buy the book to find out!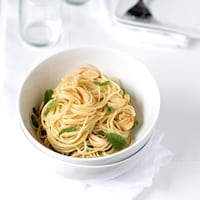 Garlic Butter Noodles Recipe
Ingredients
7 oz. dry egg noodles or spaghetti noodles
3 Tablespoons butter
1/2 cup fresh mint or basil, chopped
3 cloves garlic , finely minced
2 Tablespoons brown sugar
1 teaspoons Maggi Sauce or soy sauce (we will often increase the amount to 3 teaspoons cause we're Maggi sauce addicts)
1 Tablespoon oyster sauce
Instructions
In Large pot, bring water to boil and cook noodles according to the package instructions. Drain noodles and wipe pot clean. Return pot (or separate pan) to medium-high heat and add the butter. Once butter sizzles, add garlic. Fry for about 1 minutes or until fragrant. Don't let the garlic burn.

Add brown sugar, Maggi Sauce and oyster sauce and stir well. Add noodles and toss evenly with the sauce.

Remove from pan and plate the garlic noodles in a large bowl and toss with fresh mint or herb of your choice.
Nutrition Information
Calories: 386kcal, Carbohydrates: 48g, Protein: 6g, Fat: 19g, Saturated Fat: 12g, Trans Fat: 1g, Cholesterol: 45mg, Sodium: 740mg, Potassium: 114mg, Fiber: 3g, Sugar: 13g, Vitamin A: 1003IU, Vitamin C: 5mg, Calcium: 54mg, Iron: 3mg
Check out more of our Asian recipes here.
We are a participant in the Amazon Services LLC Associates Program, an affiliate advertising program designed to provide a means for us to earn fees by linking to Amazon.com and affiliated sites.