New Years Detox: Low Carb Zucchini Noodle Recipes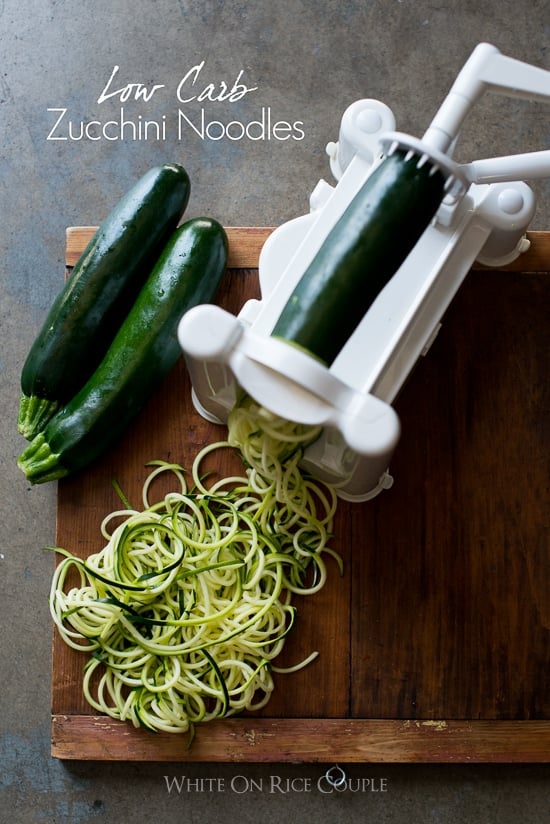 Healthy Zucchini Noodle Recipes
It's that time of year. Bellies are full and clothes are fitting just a bit tighter. We're now craving fresh and flavorful foods. That's why starting off the New Year with low carb zucchini noodle recipes is perfect! You can still satisfy the appetite without all the carbs and starch. If you haven't dived into the world of making zucchini noodles, then you should give it a try. It's such a treat to be able to eat "pasta" style foods without all the calories. We have a collection of great zucchini noodles in our archives, along with some other cool ones around the web.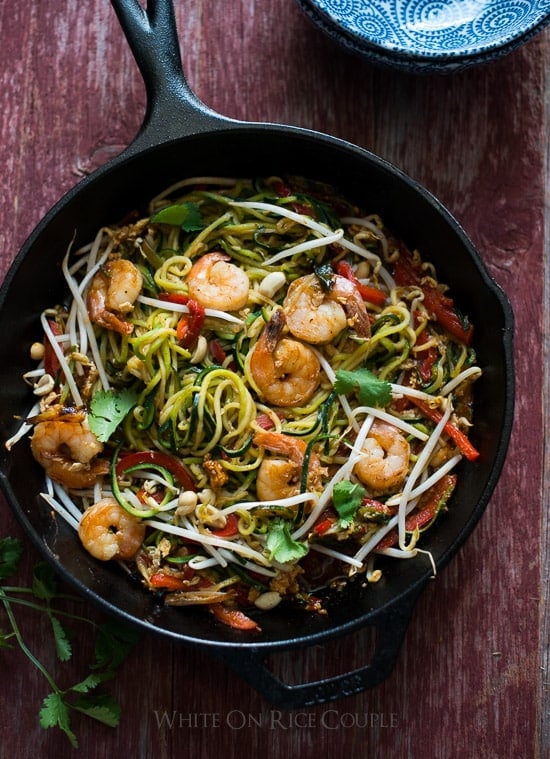 Love pad thai? Our zucchini noodle pad thai recipe is fabulous and better than take out. You can add shrimp, chicken, pork, beef or tofu. Add what ever you want and don't feel guilty because you're not eating starchy noodles! It's all zucchini strands that will blow your mind because when you eat it, you won't miss the noodles. And here's the version for chicken-only zucchini noodle pad Thai.
Video: Healthy Zucchini Noodles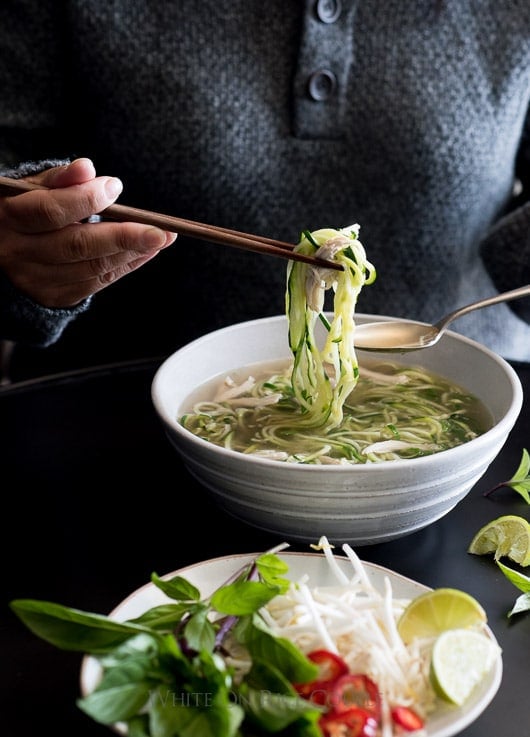 Stay warm with this fabulous version of chicken pho noodle soup with zucchini noodles. It's a hit when you're craving this Vietnamese style soup and want a healthier version. The flavors are great and it'll soothe your soul knowing that it's low carb.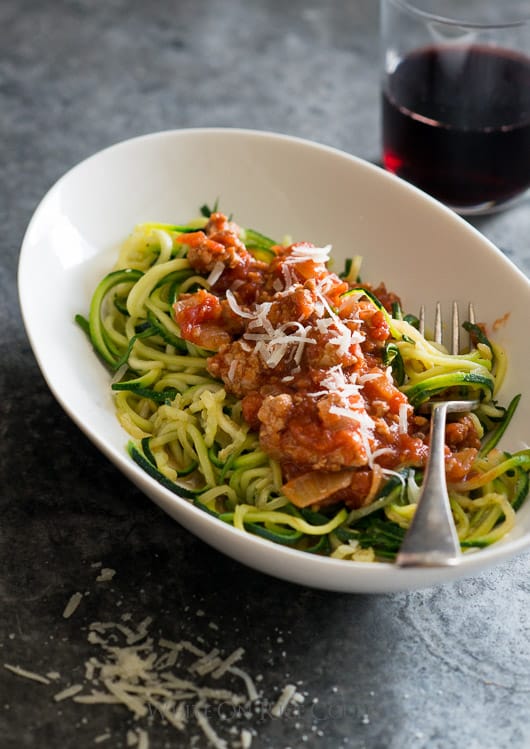 Korean zucchini noodle stir fry with pork and kimchi Recipe.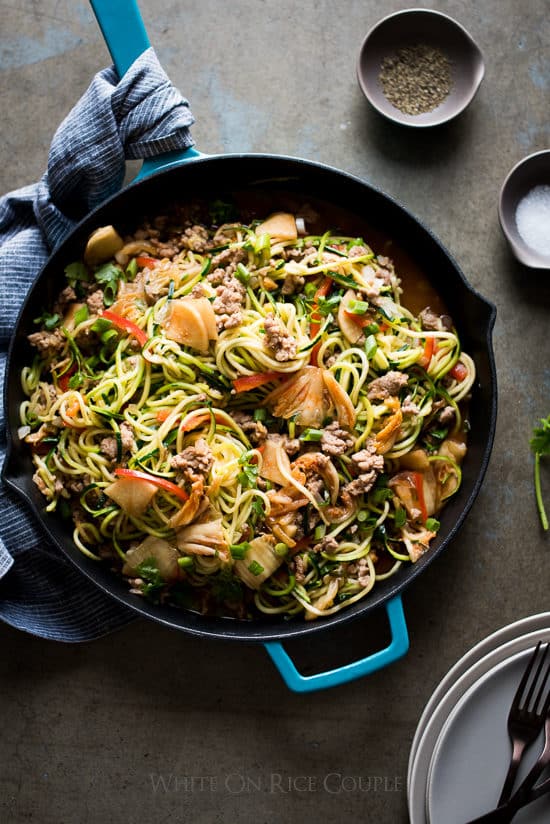 Chow Mein inspired Zucchini noodles for all you chow mein lovers!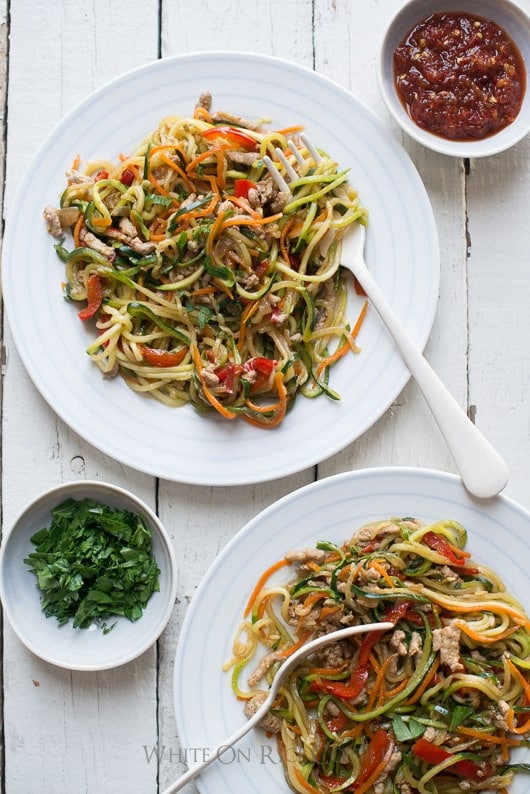 Shrimp Scampi Zucchini Noodles Recipe with Parmesan.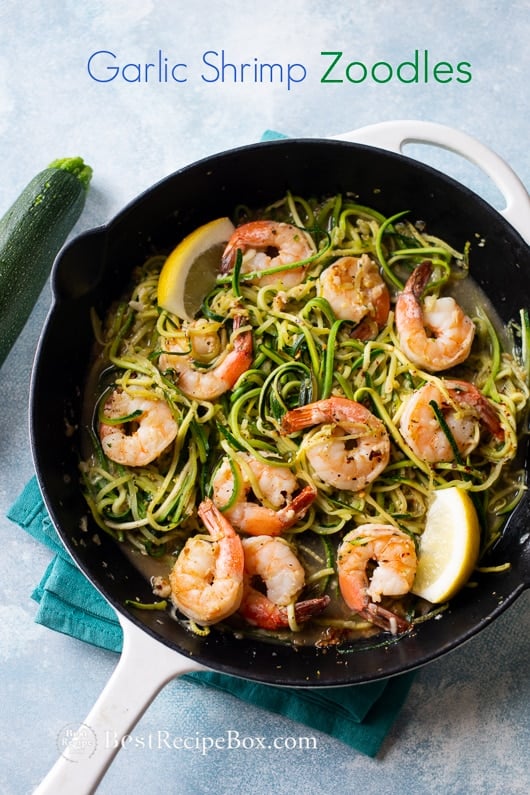 Italian Zucchini Noodles with Garlic and Tomato Recipe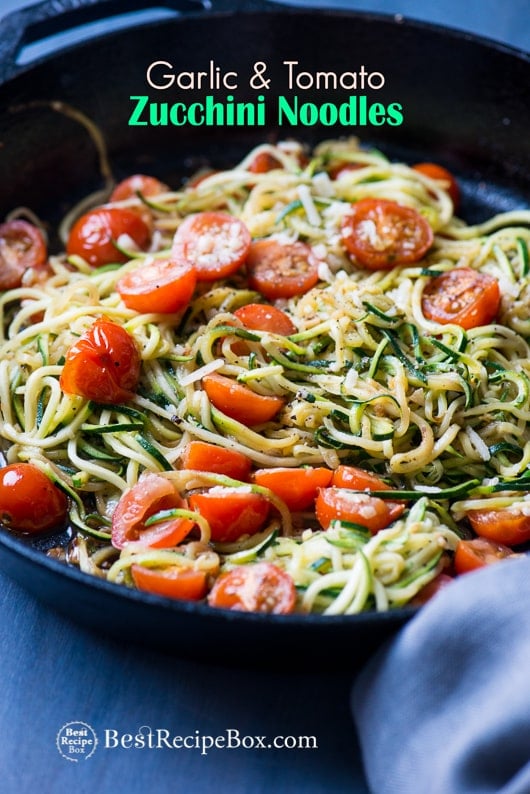 Creamy garlic alfredo chicken on zucchini noodles is always a hit.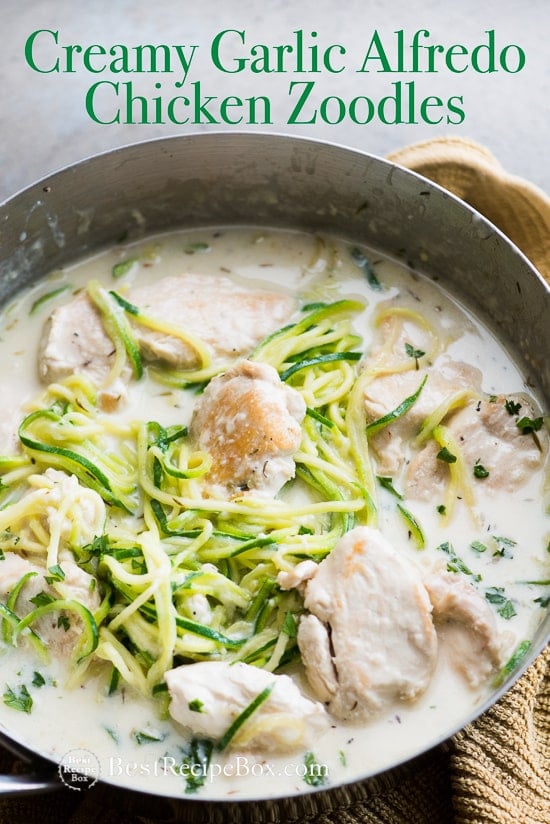 Simple garlic butter zucchini noodles doesn't get better than this.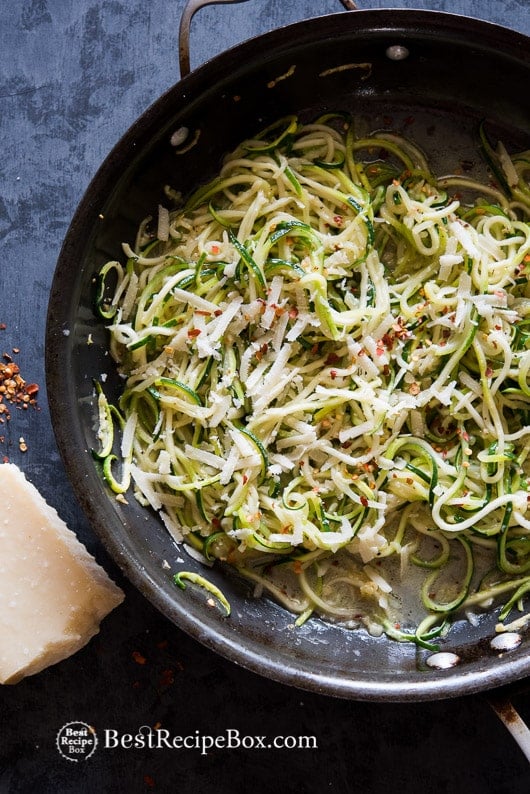 Check out some Favorites for Spiralizing Zucchini:
Paderno Spiralizer
–
The Classic! We've lost track of how many meals this one has made for us. Fantastic spiralizer.
KitchenAid Spiralizer Attachment
–
Spiralize, peel, core, slice. All from the power of the KitchenAid stand mixer.
OXO Julienne Peeler
–
For those who love it simple. This great julienne peeler has seen a lot of mileage in our kitchen.
We are a participant in the Amazon Services LLC Associates Program, an affiliate advertising program designed to provide a means for us to earn fees by linking to Amazon.com and affiliated sites.