Air Fried Shrimp Cocktail : Easy Appetizer
This Air fryer shrimp cocktail recipe is a game changer. Our air fried shrimp cocktail recipe is a fantastic and easy appetizer for your next party. Included is a homemade recipe for the cocktail sauce.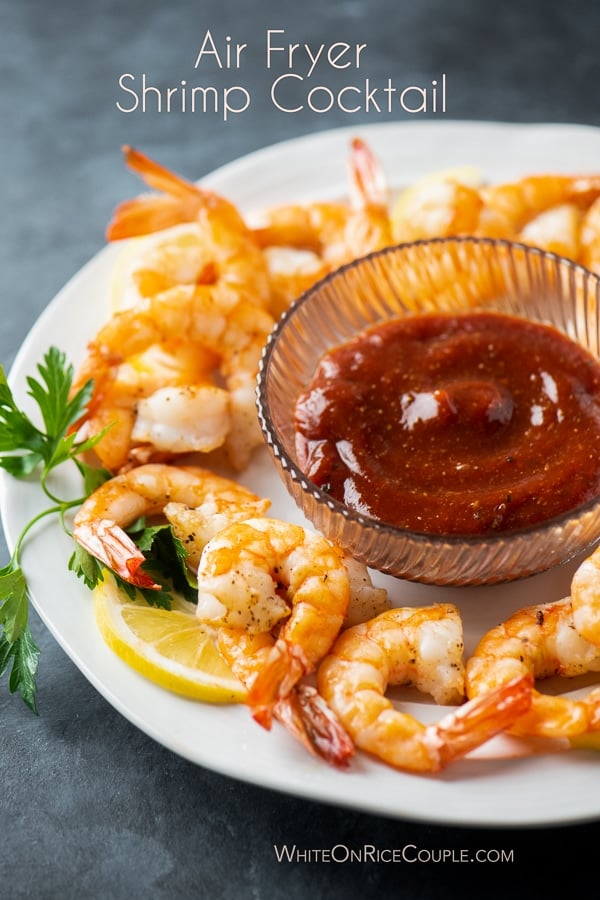 Easy Air Fried Shrimp Cocktail
It's party time and you're looking to make shrimp cocktail in the air fryer. Look no further because we're sharing our latest obsession: air fried shrimp with a homemade cocktail sauce. There's always an occasion when you're needing a quick and easy appetizer with shrimp. This is it friends: shrimp cocktail that's fresh, flavorful and outstanding. Best of all, this is an appetizer that you can make ahead of time and serve it the next day. We can never pass up an opportunity to make a fresh appetizer dish that's crazy easy. Everytime we put a platter of this out at a gathering, everyone is always amazed that we made it in under 30 minutes.
Watch Video: Best Air Fryer Shrimp Cocktail Recipe
Tips for Homemade Cocktail Sauce for Air Fryer Shrimp
We have a homemade cocktail sauce that is killer delicious. You can customize the sauce to your liking and you'll never buy a store bought bottle or jar ever again.
Use fresh lemon juice and spices. The fresh lemon juice, horseradish, worcestershire sauce and spices really give the sauce a great kick.
Spicy version: If you want it spicer, just add a few dashes of hot sauce and you're ready to party.
Make ahead: You can make this homemade cocktail sauce ahead of time. It's great to have it handy and pre-made.
Storage for air fryer shrimp cocktail: This sauce keeps up to 2 weeks in the fridge. After a few days the flavors are more bold and flavorful. The leftover shrimp keeps up to 2 days in the fridge.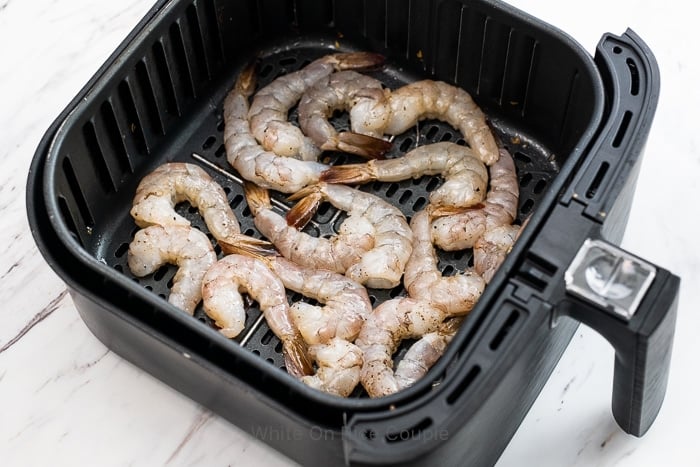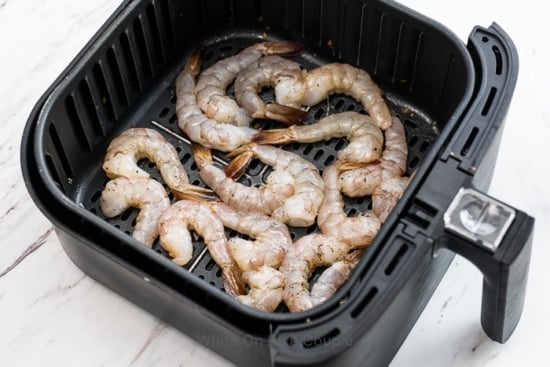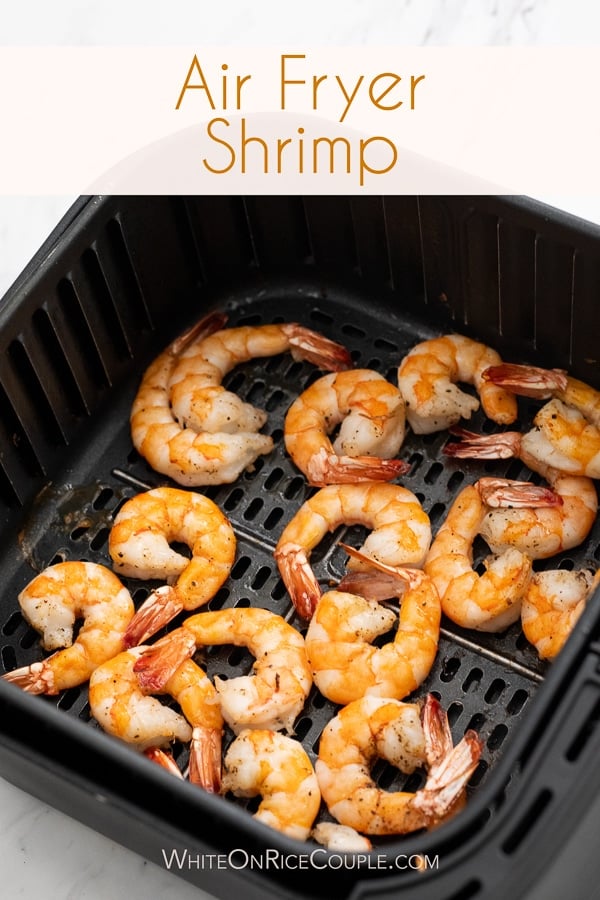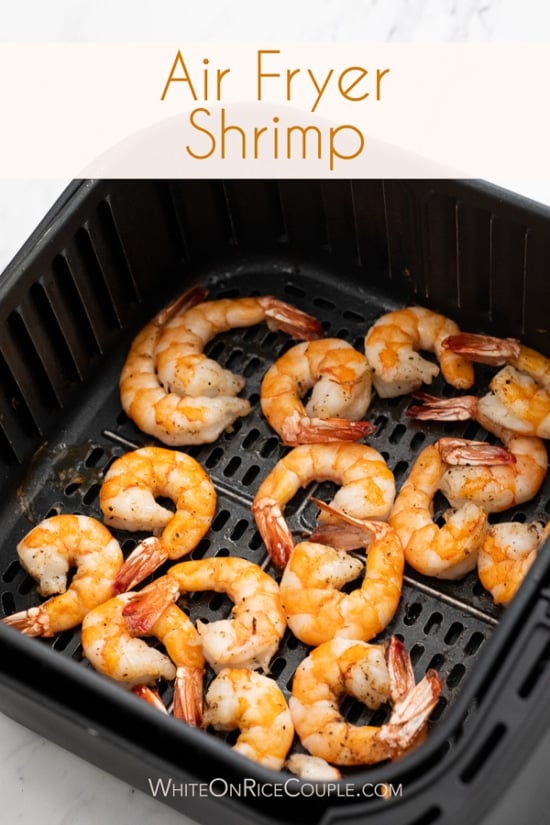 Our Favorite Air Fryer Tools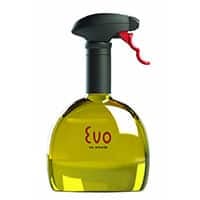 We LOVE the Evo Oil Sprayers. Great for grilling, air frying, and everyday cooking. They don't clog up like many others we've bought. There's different styles, but all seem to have the same great spray head. Works great for grilling!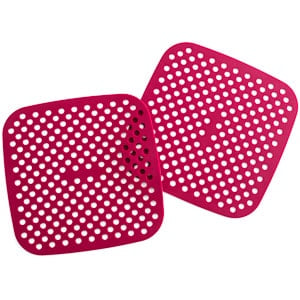 Square Mats or Round Mats depending on your needs. Perforated non-stick silicone mats minimize food sticking in your air fryer or steamer. Holes allow the hot air to circulate, cooking quick & even.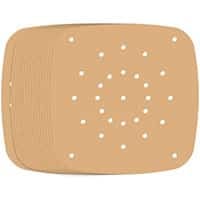 Parchment sheets make clean up easy and minimize sticking food in your air fryer or bamboo steamer. Choose from different sizes, shapes, white and brown (unbleached). Holes allow air to cook food evenly.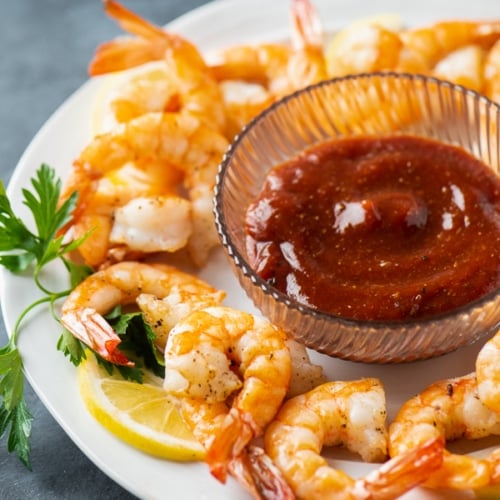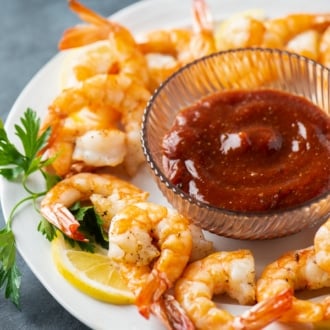 Air Fryer Shrimp Cocktail
If you'd like the shrimp cocktail sauce more spicy, add more horseradish or throw in a little hot sauce. The shrimp cocktail sauce keeps for quite a while, so feel free to make it a day or two (or even up to 2 weeks) ahead of time to have at the ready. Cooking times are based off of thawed shrimp and will vary depending on the size of the shrimp and power of your air fryer.
Ingredients
For the Shrimp
1 pound (454 g) raw shrimp , deveined and shells removed
1 teaspoon (5 ml) oil , to coat shrimp
salt , to taste
black pepper , to taste
Shrimp Cocktail Sauce
1/2 cup (120 ml) ketchup
2 teaspoons (10 ml) Worcestershire sauce
1 teaspoon (5 ml) prepared horseradish
1 teaspoon (5 ml) fresh lemon juice
1/4 teaspoon (1.25 ml) celery salt
1/4 teaspoon (1.25 ml) garlic powder
1/4 teaspoon (1.25 ml) salt , or to taste
black pepper to taste
fresh lemon slices
1 (1) small cucumber , sliced (optional)
fresh herbs for garnish (optional)
Instructions
Make the Cocktail Sauce: Whisk or stir together the ketchup, Worcestershire sauce, horseradish, fresh lemon juice, celery salt, garlic powder, salt and black pepper until well combined. Cover and refrigerate until ready to serve (this can be done up to 2 weeks ahead of time).

Rinse and pat dry the shrimp. Coat the shrimp with oil, and then season with salt and pepper. Place the shrimp in the air fryer basket/tray in a single layer.
Nutrition Information per Serving
Calories: 160kcal, Carbohydrates: 9g, Protein: 24g, Fat: 3g, Saturated Fat: 1g, Cholesterol: 286mg, Sodium: 1479mg, Potassium: 209mg, Fiber: 1g, Sugar: 7g, Vitamin A: 154IU, Vitamin C: 7mg, Calcium: 172mg, Iron: 3mg
What is the Best Air Fryer?
We have 15 different air fryers, all different brands and we definitely have our favorites.
Here's our extensive write up on Air Fryer World's Best Air Fryer Guide. There's so many on the market now. You just need to research and find the ones that fits your needs, capacity and style. We group the basket style air fryers into 2 main size groups: 3-4 qt. range & the 5-6 qt. range. There's oven style and basket style. With so many to choose from, we highlight the ones that are most popular for small to medium sized families. Here's our favorites:
Good Mid-Sized Air Fryers
The non-stick basket style (non-wire base) & smoothness of the basket tray is great for clean up. Easily cooks 2-3 servings of fish & meat.
Great ceramic coated basket for easy clean-up. Super powerful fan that often cooks food hotter & faster than other air fryers.
Good Larger Air Fryers
One of our favorite larger basket style air fryers. Great basket size for about 4 servings. Clean up is great. It has become one of our kitchen favorites.
Instant Pot Brand makes air fryers. The Vortex plus 9-in-1 is beyond the conventional air fryer. Broil, Bake, Dehydrate, Rotisserie, Roast and Re-heat.
Hope you enjoy our air fried shrimp cocktail recipe. Here's more great recipes that don't need hardly any oil. It's a great way to eat fresh, flavorful without all the oil calories. Once you eat this way, it's hard to turn back!
We are a participant in the Amazon Services LLC Associates Program, an affiliate advertising program designed to provide a means for us to earn fees by linking to Amazon.com and affiliated sites.