Last week was busy, creative and satisfying. After a long dry spell from teaching our natural light food photography workshops, we finally taught again and it was exhilarating. To be around such passionate and food-crazy people for two days really was energizing. It's not often that you can get together with a small group of folks that share the exact same interest as you and who get just as excited when you find a beautiful sprig of cilantro! Yeah, obsessive food photography can do that to ya and it's re-freshing to be able to teach more of our madness.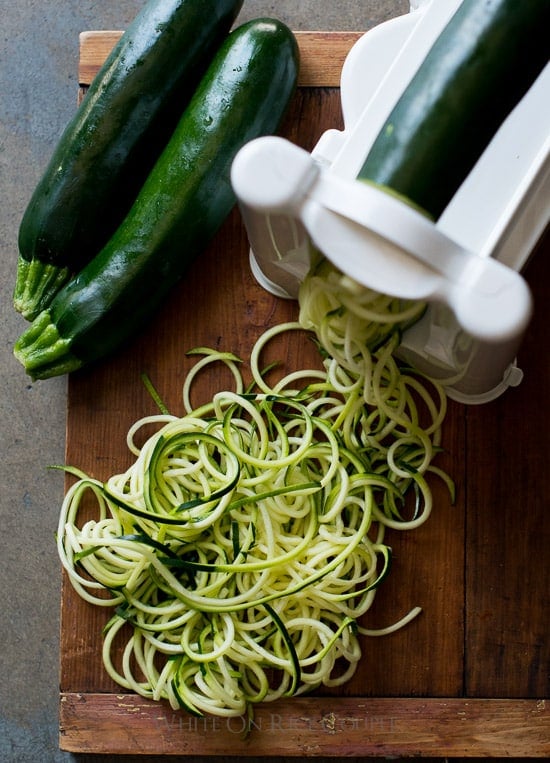 Because it was such a busy week, we turned to some leftover ingredients we had at the studio after the workshop and we automatically thought of zucchini noodles again. We were craving something light, flavorful and quick. Salads are usually our go-to, but when you're wanting to really bite and chew into something substantial that was healthier, salads can often get a little boring. Making zucchini noodle pad thai, one of our most popular blog recipes, was a no-brainer.
Check out some Favorites for Spiralizing:
Nothing beats tried and true kitchen tools and products. Here's some of the favorites:

This time, we just added chicken instead of shrimp and it was fantastic. As many times as we've made this, we don't ever get tired of it. And best of all, we can always make adjustments for it and each bite tastes like a brand new dish.
With all the heat this week, we'll be craving more healthy foods. On top of our list is going to be all of our garden heirloom tomatoes. Stay tuned for all our Summer tomato recipes. We're obsessed with heirlooms!
Enjoy,
diane and todd
Our original zucchini pad thai recipe. 
We used this Paderno vegetable spiral slicer to make the curly zucchini noodles/pasta: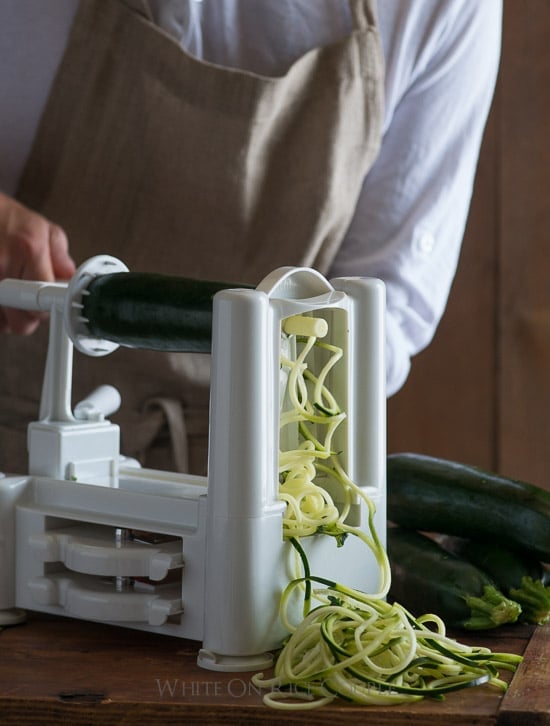 we love this vegetable slicer for making bigger batches of zucchini noodles