Turkey Avocado Spring Rolls w/ Hoisin Peanut Dip
These turkey spring rolls aka turkey summer rolls are great. Use turkey deli meat or your leftover Thanksgiving or holiday turkey for a healthy meal. To make these even more low carb and keto friendly, just make a big salad without the hoisin dip. This recipe was originally published in 2012 and re-published with updated video.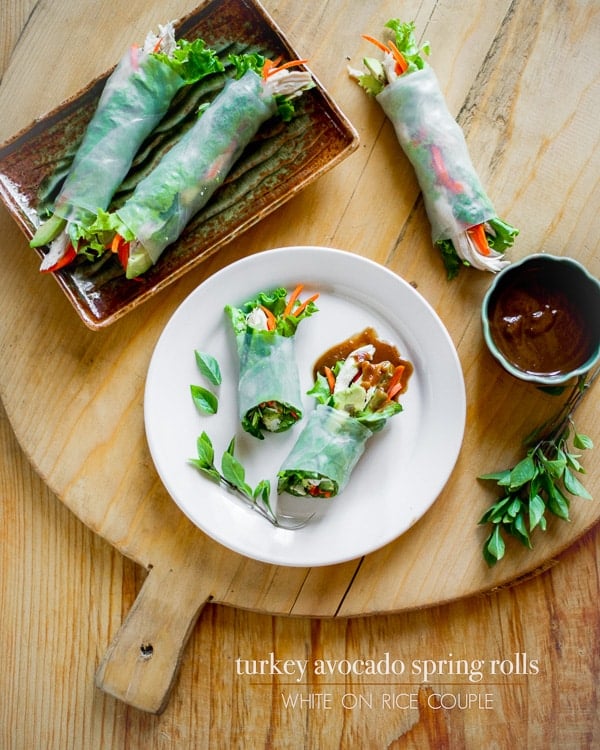 Healthy Turkey Avocado Spring Rolls
We're obsessed with spring rolls. If you read our spring rolling tutorial and see our recipe collection, you'll understand. The joy in eating these turkey spring rolls is that the recipe is adaptable to everyone's taste. These summer rolls are lighter than a turkey sandwich because the rice paper has less calories than bread. And best of all, there's a light peanut dip if you want to indulge in a flavorful dip. It's like a rolled up salad with a peanut dressing. Only difference is that you're eating a roll.
Different filling options for spring rolls or summer rolls
The possibilities are endless for what to stuff in these rolls. But the best options are crisp, thinly sliced veggies for easy eating. Here's some different ideas:
If you prefer to have different vegetables such as red bell pepper, carrots or sliced celery, then you can certainly mix up the inside trimmings. Just slice the bell peppers and celery thin. And for carrots, use this great OXO julienne tool or vegetable shredder that we're obsessed with!
Avocado is a great pairing with turkey! Think turkey avocado sandwich, but in rice paper instead of bread. The creamy avocado is so good with the turkey.
Fresh Herb, you must have fresh herbs! Even if it's cilantro or a few leaves of fresh basil. This makes the spring rolls fantastic.
Thin slices of cucumber give great crunch. It's a classic vegetable filler for Vietnamese spring rolls, so don't skimp on the cucumber.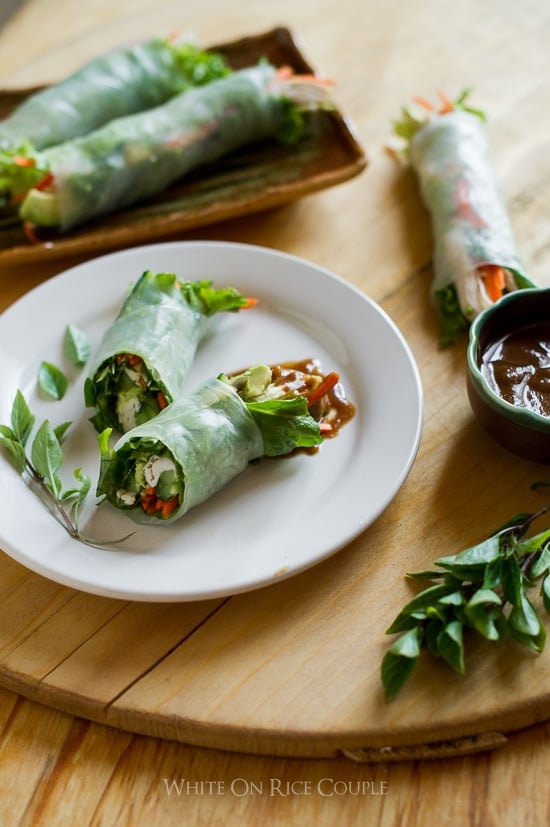 Video: Easy Turkey Spring or Summer Rolls
Leftover Thanksgiving Turkey Spring Rolls
A favorite meal we often make from any leftover turkey are to wrap them in spring rolls with avocado. It's one of those left over meals that's light, super fresh and spiritually uplifting for those who totally crashed the carbs on Thanksgiving. Raise your hand if you totally carb-butter-sugar loaded. Again, join the club! What's even more flexible is the hoisin dip. Though we used peanut butter, you can certainly use almond butter or cashew butter. Each of the nut butters brings out a unique flavor and texture. So don't feel like you have to commit to the same dip every single time. And btw if you like shrimp, check out our Vietnamese fresh spring rolls with shrimp.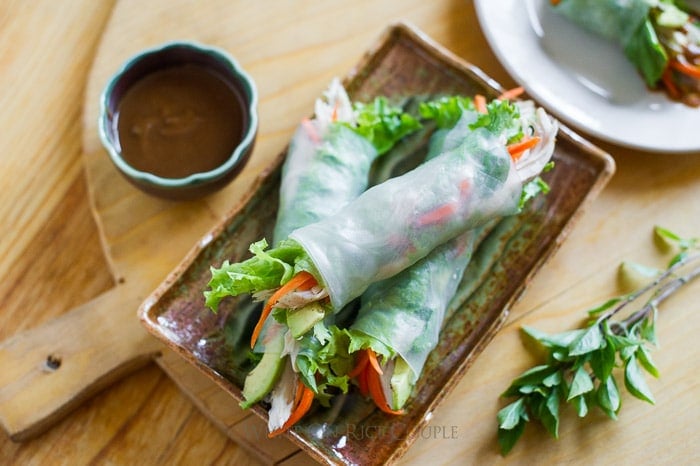 Favorite Spring Roll Ingredients and Tools:
It can sometimes be hard to find good spring roll ingredients and tools. Here's some of the favorites: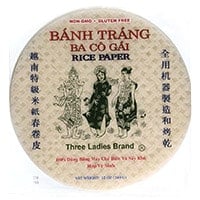 Three Ladies Rice Paper Wrappers – Love these wrappers. Easy to work with. Consistently one of the best wrappers we've found.
Rice Paper Water Bowl – The perfect bowl for dipping the rice paper at the table. These have been life changers when it comes to our spring roll parties. Easy for everyone to dip and takes up so much less table space.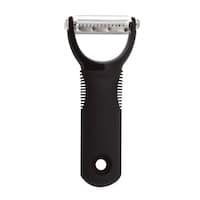 OXO Julienne Tool – This little tool makes julienning the carrots and other ingredients a breeze.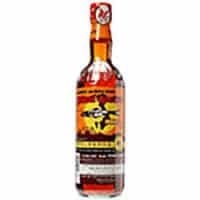 Flying Lion Fish Sauce – This has been our house fish sauce for decades. Great stuff! We'll use it to make our dipping sauces as well as marinades.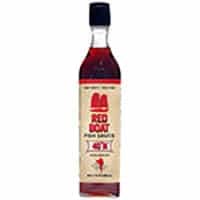 Red Boat Fish Sauce – 100% all natural first press extra virgin Vietnamese fish sauce. A solid craft fish sauce producer.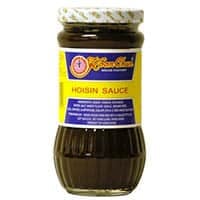 Koon Chun Hoisin Sauce – Our house favorite hoisin sauce. Great flavor. We use it to make a dipping sauce for spring rolls.
Turkey Avocado Spring Rolls with Hoisin Nut Dip
This is my standby spring roll that I eat year round, not just after Thanksgiving. I'll buy some nice deli carved turkey breast and make these rolls when the craving calls. For the dip, you can certainly be flexible and use peanut butter, almond butter or even cashew butter. The variety of nut flavors makes the dips really exciting when you want a change.
Here's the latest photo tutorial on on how to roll spring rolls.
Ingredients
For the turkey spring rolls
Fresh carved Turkey meat , torn in small this strips
1 large ripe avocado , cut into small slices
1 large carrot , thin julienne cuts ( like match sticks)
Strips of cucumber, red bell pepper, jicama (optional)
fresh basil , mint or other herbs
fresh lettuce , chopped or torn in small pieces
dry rice paper sheets for rolling
For Hoisin Peanut dip:
1/4 cup hoisin (each brand has a different thickness consistency. So add water if needed to make the dip texture to taste)
2 heaping Tablespoons peanut butter , almond butter or cashew butter.
1 teaspoon rice vinegar
1/2 teaspoon sesame oil
Nutrition Information per Serving
Calories: 263kcal, Carbohydrates: 26g, Protein: 12g, Fat: 13g, Saturated Fat: 2g, Cholesterol: 21mg, Sodium: 470mg, Potassium: 447mg, Fiber: 5g, Sugar: 6g, Vitamin A: 2621IU, Vitamin C: 6mg, Calcium: 32mg, Iron: 2mg
Easy Spring roll or Summer Roll Recipes
Here's our previous tutorial on How To Roll Spring rolls and All Our Great Spring Rolls Recipes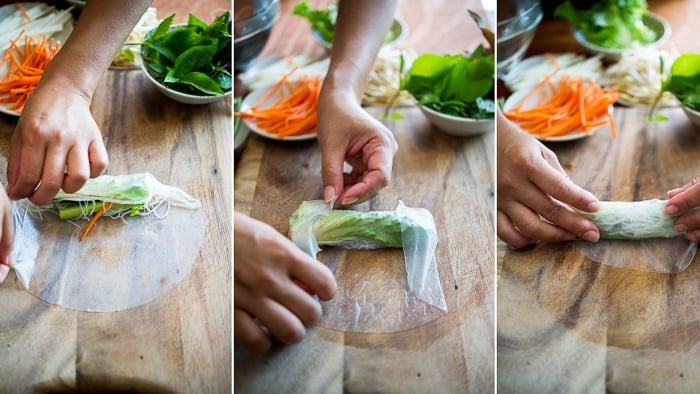 Here's my personal recipe for Vietnamese Fish Sauce Dip and click here for all our popular Vietnamese Recipes that are sometimes traditional and definitely sometimes not.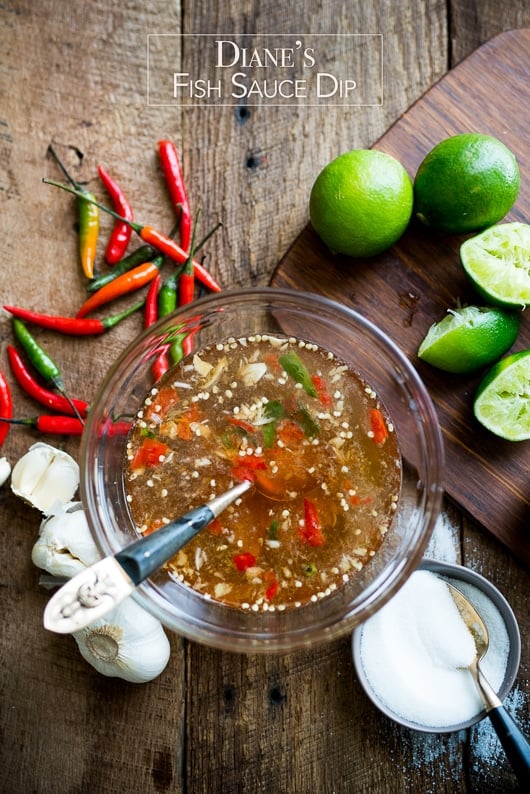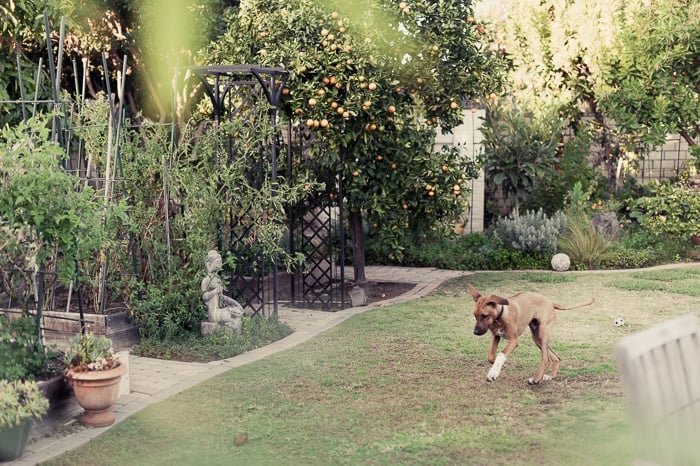 Lexi is growing and so is the garden in Fall 2012
There's times when we wish we had a sprinkling of snow to kick start the Holiday season, but when we realize that we don't have to shovel our cars out of the driveway, it seems pretty lucky to be down here. Snow weather might not be the best for the pups either, particularly Lexi. She's a warm weather gal and being able to romp around in the garden during her first Thanksgiving has probably ruined her for life (look how cute she was in the photo above – she's a big girl now but still plays like a puppy). Although she loves nothing more than being warm and cozy, she does surprise us occasionally with her playfulness in the snow. Without a doubt, she's a spoiled puppy in more ways than we can count.
The garden is really full into Autumn. Leaves are starting to drift off the branches in big batches of yellow and red colors. Our garden is a true Southern California garden when you can see the green lawn dusted with orange pomegranate leaves. Our patches of green space aren't exactly the perfect green suburban lawns. They're more like a mesh of wild weeds and dichondra all mowed down to their lowest point. But it's the perfect play area pups.
We are a participant in the Amazon Services LLC Associates Program, an affiliate advertising program designed to provide a means for us to earn fees by linking to Amazon.com and affiliated sites.