Classic Blood Orange Margarita
This classic blood orange margarita recipe is refreshing and perfect for the time of year that blood oranges are in season. Originally published in 2010. It's an oldie but goodie.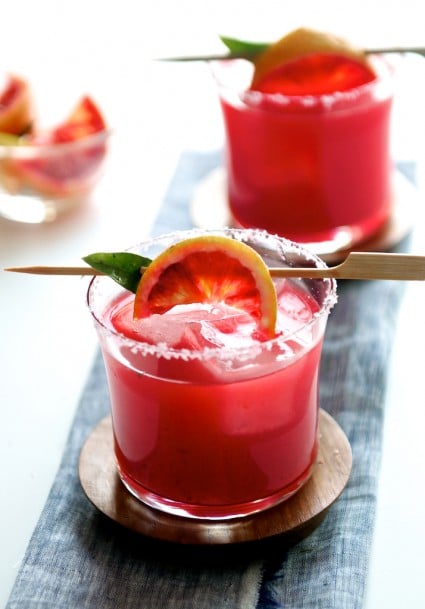 Blood Orange Season!
This is why we love late Winter/early Spring in southern California—> Blood Oranges! It's blood orange recipe season and our trees dropping their fruit. This is our signal that it's time to eat or drink those precious blood oranges. If not, we'll lose the precious stash to the squirrels. Oh, those darn squirrels love our citrus and we'll be damned if they get a hold of all those blood oranges before we do. It's time to drink!
We've succomb to the fact that our garden will never have enough fruit trees. Three years ago when we finished much of the main plantings, we thought we were finished with any more new additions of trees. But every time we visit a nursery, we're overwhelmed with new gardening ideas. Now, we never seem to be able to leave the nursery empty handed. The truck always seems to have a new garden addition waiting in the back of the bed. It's always so exciting to bring home a new fruit tree. It's like bringing home a new puppy!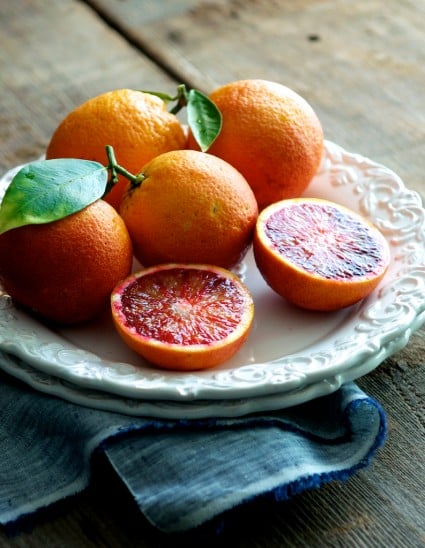 Blood Orange Margarita
A few weeks ago, we decided that having one blood orange tree wasn't enough. We love our blood oranges and between giving them out to family and friends and our cooking, hardly is left by March. So, we talked ourselves into growing a second blood orange tree. It didn't take too much convincing to realize that it was a great decision. Now, we have two blood orange trees. One for our friends, family & recipes. And the other solely for purposes of cocktails! The timing is perfect because we've been indulging in many blood orange margaritas lately, as well as our classic blood orange sidecar. It's definitely the season to celebrate these gorgeous blood oranges.
Welcome home, to our new little blood orange tree! It's still really small and will take a few years to finally catch up to the massive fruiting that our existing tree has. But we're very patient gardeners. Until then, our current blood orange tree will be plentiful for the next few weeks.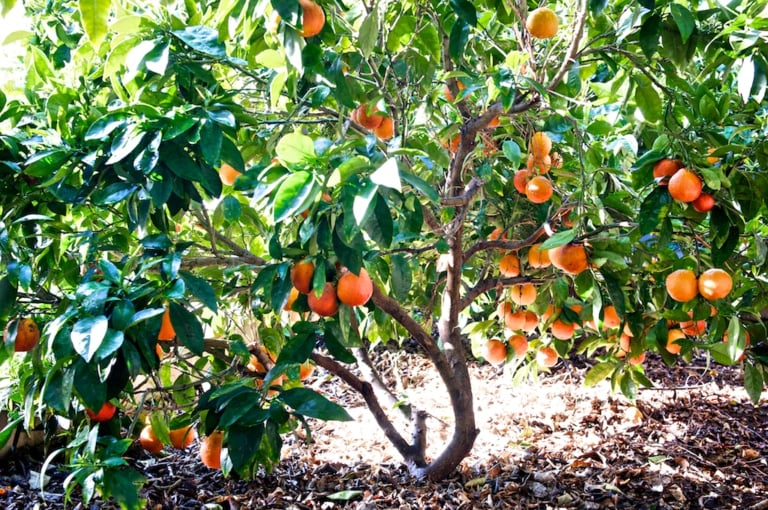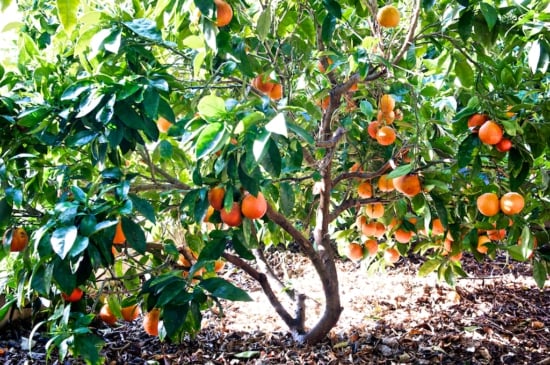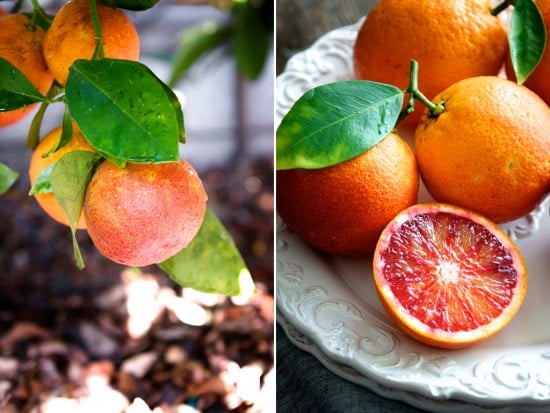 More Citrus Recipes: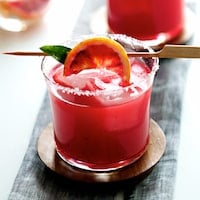 Blood Orange Margarita Recipe
The acidity of fresh blood orange juice in this margarita is outstanding. The bright, tart flavors of blood orange makes a brilliantly colored cocktail and not to mention very refreshing too.
We also have a newer version which incorporates bitters into the margarita for an additional layer of flavor. Find that recipe here: Blood Orange Margarita w Bitters.
Ingredients
3 ounces (90ml) fresh Blood Orange Juice
3/4 ounce (20ml) fresh Lime Juice
2 ounces (60ml) Tequila
1 ounce (30ml) Simple Syrup or Agave Nectar
Instructions
Rub the rim of an old fashioned glass (or whatever similar vessel you prefer to drink out of) with an edge of a blood orange slice. Swirl the rim through a small pile of kosher or sea salt to salt the rim.

Combine all ingredients into an ice filled cocktail shaker and shake for 15 seconds.

Put a few cubes of ice in the salted glass. Strain the cocktail into the glass and enjoy.
Notes
Note 1: A basic simple syrup is a 1:1 ratio of sugar dissolved in water. example- One cup sugar dissolved in one cup of water. We usually make larger batches and keep on hand in the refrigerator.
Nutrition Information per Serving
Calories: 251kcal, Carbohydrates: 31g, Protein: 1g, Fat: 1g, Saturated Fat: 1g, Sodium: 18mg, Potassium: 214mg, Fiber: 1g, Sugar: 28g, Vitamin A: 181IU, Vitamin C: 49mg, Calcium: 16mg, Iron: 1mg
<pCocktails & Beyond – Here's some of our favorite finds:We tend to be a bit obsessive over our cocktail tools. Here's some of our favorites we've collected and put to use over the years: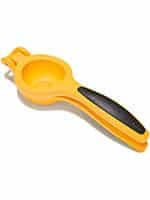 OXO Citrus Squeezer
– What is the difference between an ok cocktail & a great one? Most of the time, fresh citrus juice. If you don't have one, get yourself a squeezer.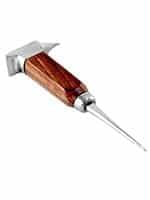 Japanese Style Ice Pick
– My favorite cocktail tool. With swag and great function, it's perfect for cocktail geeks like us.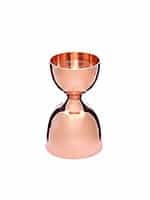 Cocktail Kingdom Leopold Jigger
– We have a dozen jiggers, but this one is my favorite. Love the copper-plating, quickly gives a lived in patina. Love the lines on the inside marking off different measurements.
We are a participant in the Amazon Services LLC Associates Program, an affiliate advertising program designed to provide a means for us to earn fees by linking to Amazon.com and affiliated sites.