Grandma's Persimmon Cookies
This popular persimmon cookies recipe is awesome with a cold glass of milk. When Fall arrives and persimmons plentiful, make a batch of these to share !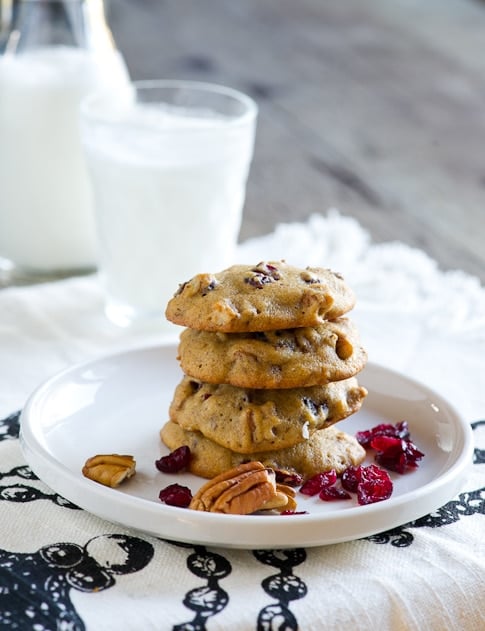 Persimmon Cookies Recipe
This is an open letter of apology to all the mothers of those who work in the service industry. There is no substitute for the absence of hugs and shared holiday meals. There is no explanation which will ease your hearts of our absence.
There are many of us married to the service industry, in one form or another. For me, it was first began in the restaurant industry. With pride and a slight sneer, I'd agree in Bourdain's description of the people filling the ranks of restaurant workers as being the misfits and underbelly of society. We live our lives counter-current to "normal" society, often never feeling like we completely fit in anywhere except amongst our fellow deviants.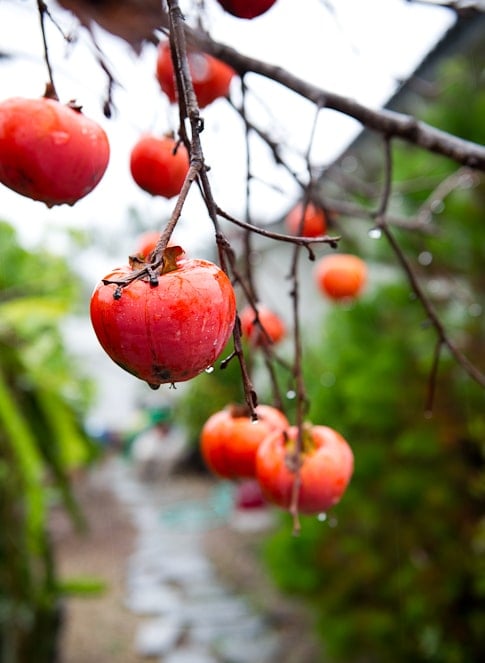 Pretty inspiration for our Persimmon Poem
Now that Diane and I are working together through the holidays at our portrait studio, the joy comes from seeing our craft bring tears to the moms and grandmas for whom their family has gathered together from their scattered daily lives to capture a moment.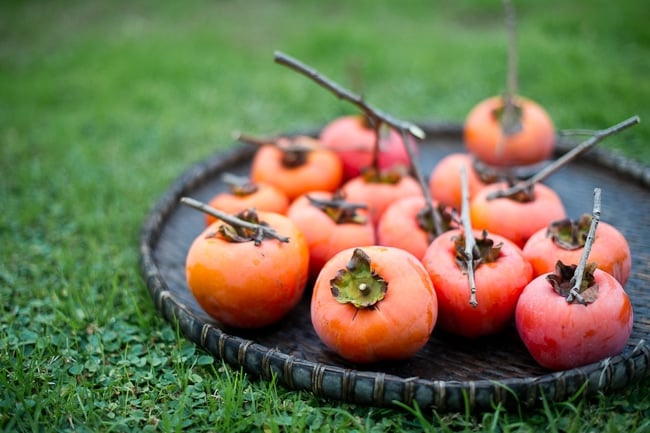 It is easy for us to justify the 16 hour days, the sacrificing of our own holidays, and the removal from "normal" society in the face of such preciousness. By the time Christmas finally arrives we are exhausted, weary of people in general, and glad to turn another year. However, there is a glow in our hearts remembering and imagining the faces of our clients' moms.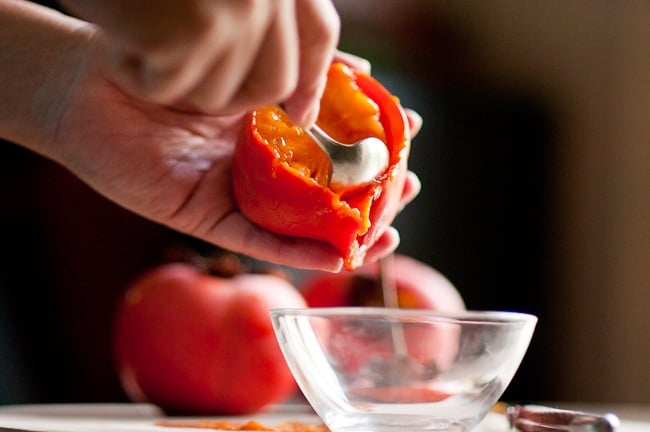 Which is all fine and dandy for us, but there is collateral damage. Our own families. Particularly the moms. Dads always seem to understand and accept in their own quiet ways, but it is hard on the moms. They accept our apologies and belated hugs with grace and love, but it really isn't fair. My mom never complains about our distant holidays, but I can see it. Behind the Skyped greetings and cyber hugs, it is hard.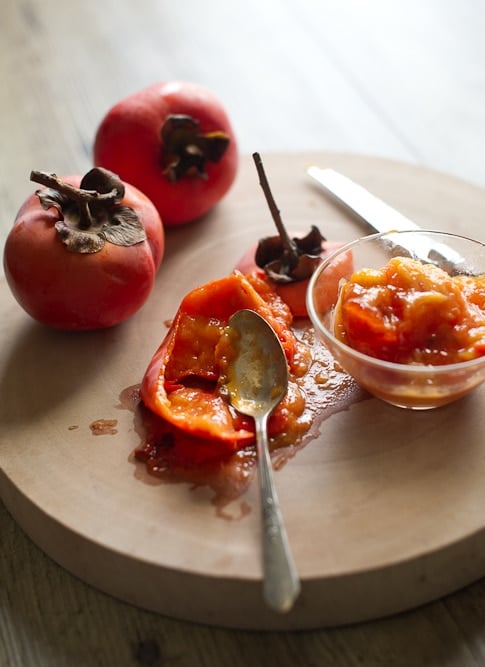 I'm not sure if this recipe is a consolation or more of an atonement. This recipe was one of my mom's favorites made by Grandma. I'm tossing it up into the winds of our cyber world so it can scatter its seeds, never to be lost. Best made from home grown persimmons which were raised with love.
-Todd

More Terrific Persimmon Recipes :
Simply Recipes – Persimmon Cookies with Orange Glaze
David Lebovitz-Persimmon Bread
101 Cookbooks – Wheat Berry breakfast bowl with persimmons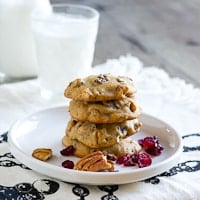 Persimmon Cookies Recipe
These are a gloriously soft, moist cookie. This recipe is as written from my grandmother's recipe card, with the mere addition of grams added for ease in measurement. Cranberries would be an excellent substitute for the raisins and chocolate chips are another great addition, both requests from Mom. She passed this on to me with the side note: " ****** from my mom's very old recipe box****** ". The batter would likely make excellent muffins or as a cake layer. Dough freezes well.
Ingredients
1/2 cup (115g) unsalted butter
1 cup (200g) sugar
1 egg
1 teaspoon (5ml) baking soda
1 cup (260g) persimmon pulp
2 cups (250g) all-purpose flour
1/2 teaspoon kosher or sea salt
1/2 teaspoon ground cinnamon
1/4 teaspoon ground nutmeg
1/4 teaspoon ground clove
1 cup (145g) raisins
1 cup (120g) chopped nuts
Instructions
Preheat the oven to Bake at 325°F. Grease or line a sheet pan with parchment paper.

Cream butter and sugar together until light and fluffy. Add egg, and then add persimmon pulp and baking soda. Mix well (the mixture will still be a bit clumpy).

In another bowl combine flour, salt, cinnamon, nutmeg, and cloves and whisk together by hand until well combined, about 30 seconds. Stir the dry mixture into the wet ingredients until just combined. Stir in the nuts and raisins. (Chilling the cookie dough at this point will help give fluffier cookies.)

Drop spoonfuls of the dough onto the prepared sheet pan. Keep cookies small and far apart as they spread out.Bake for 15-18 minutes or until set and light golden around the edges. Allow to cool and serve.
Nutrition Information
Calories: 115kcal, Carbohydrates: 17g, Protein: 2g, Fat: 5g, Saturated Fat: 2g, Trans Fat: 1g, Cholesterol: 11mg, Sodium: 67mg, Potassium: 88mg, Fiber: 1g, Sugar: 6g, Vitamin A: 86IU, Vitamin C: 5mg, Calcium: 9mg, Iron: 1mg
We are a participant in the Amazon Services LLC Associates Program, an affiliate advertising program designed to provide a means for us to earn fees by linking to Amazon.com and affiliated sites.