Grapefruit Cocktail, A Salty Chihuahua
This salty chihuahua cocktail was one of our first recipe posts back in 2009, an oldie but goodie. It's fun to see how our photography and garden has changed over the years! WE had just planted a new set of citrus trees. One of which is our Red Rio Grapefruit.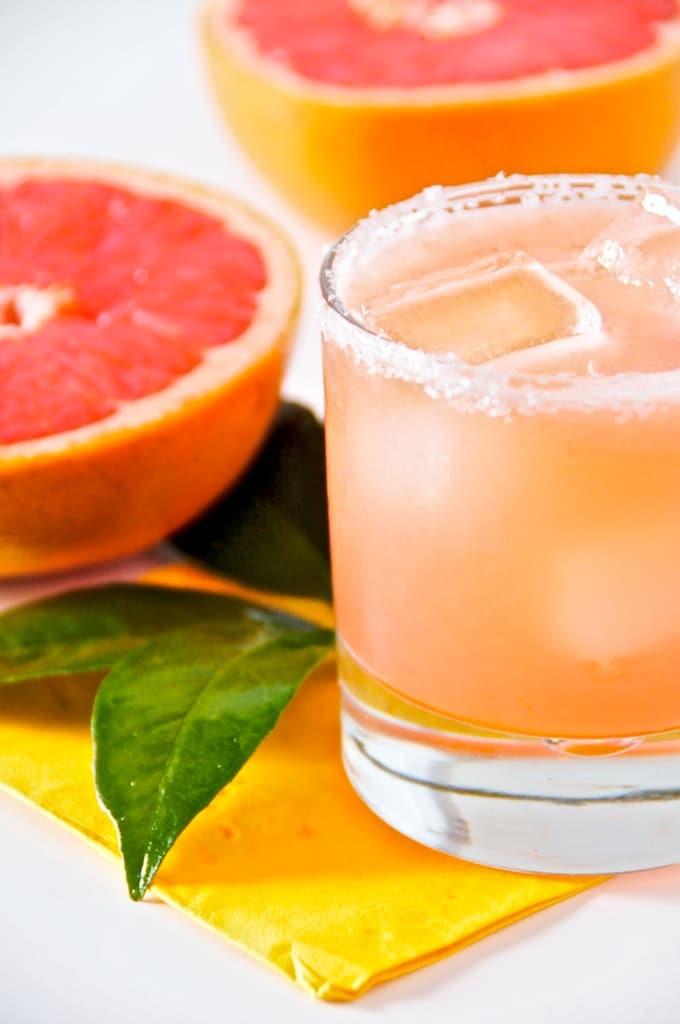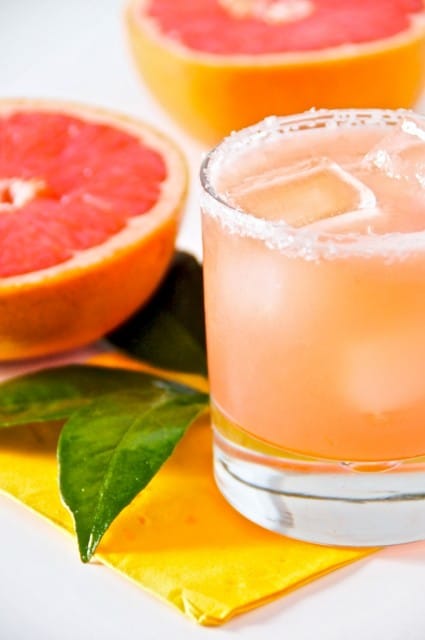 In honor of our happy little grapefruit, we are going to celebrate a hand callousing week with a Salty Chihuahua cocktail.
Salty Chihuahua Recipe
After a couple months of no serious gardening, we have gone fruit tree crazy. Those who have seen our garden tour video, will already know that for an urban home, we have a decent amount of fruit trees. We want more! This last week we have added 6 new fruit trees and we are still hunting down a couple rare trees to add to the family: over 40 fruit trees. With all of the new additions, we have had a labor intensive week of building new planters, re-potting, and rearranging our landscape.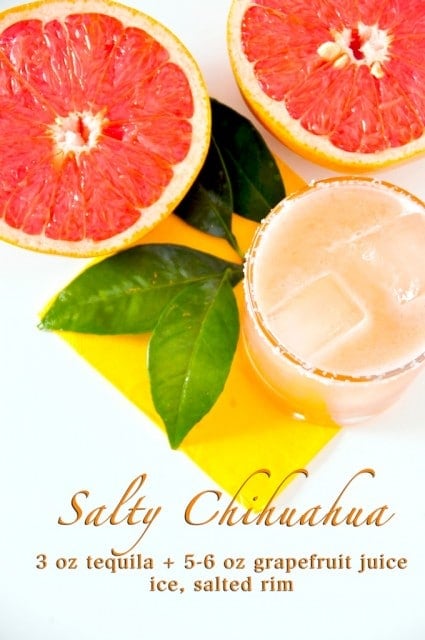 We aren't telling what our new trees are yet. That post will have to wait until after we acquire all of the season's new delights. (Yes, we may even do an updated garden tour video after everything is settled in!) But we are happy to share that many of our old stand-bys are now able to find new root room in their updated locations.
Salty Dog Cocktail
This tequila version of a Salty Dog cocktail, is one of Diane's current favorite cocktails. The combination of fresh grapefruit juice, tequila, and the salt make a bright, refreshing cocktail. Perfect for the rest of you who have to imagine what it is like to be in warm and sunny weather. I know, that was damn bratty of me, but it's just the Chihuahua yapping.
P.S. Don't short cut and leave off salting the rim, because it completes the cocktail drink.
Cheers,
-Todd
Check out our Cocktail Recipes Here and our Complete Whiskey Guide.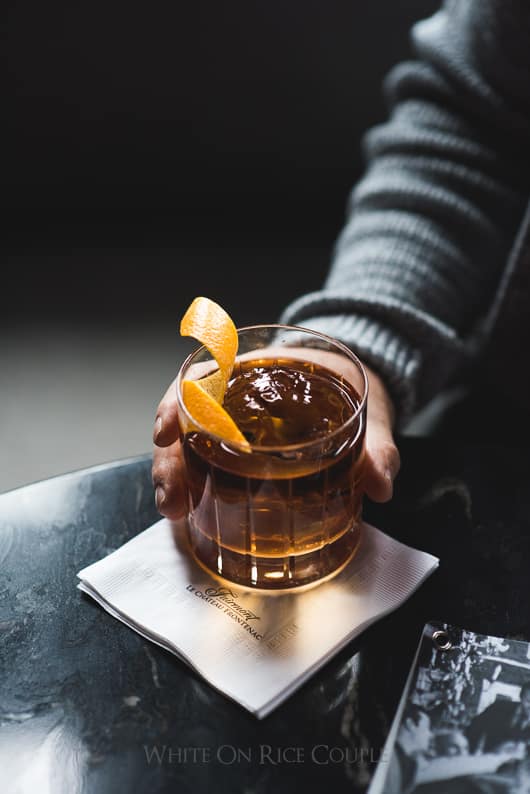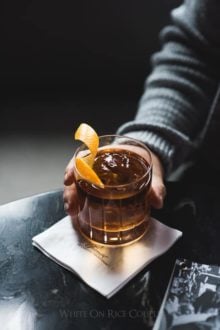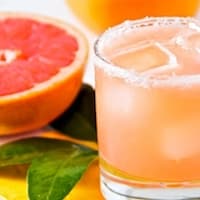 Salty Chihuahua Cocktail
The better the grapefruit juice you have, the better the cocktail. If you have the time, squeeze some fresh juice. If your grapefruit juice is particularly tart, add a splash of simple syrup to taste.
Ingredients
5 ounces (150ml) fresh Grapefruit Juice
2 ounces (60ml) Tequila
1 ounce (30ml) Orange Liquer (Cointreau, Grand Marnier, Triple Sec, etc.)
kosher or sea salt
Instructions
Rub the rim of an old fashion glass with a bit of the grapefruit. Swirl the rim through a small pile of kosher or sea salt to salt the rim.

Add grapefruit juice, tequila, and the orange liquer in an ice filled shaker, and shake until nicely chilled (@ 15 seconds).

Put a few large cubes of ice into your old fashion glass. Strain the cocktail into the glass and enjoy.
Nutrition Information
Calories: 283kcal, Carbohydrates: 25g, Protein: 1g, Fat: 1g, Saturated Fat: 1g, Sodium: 6mg, Potassium: 230mg, Sugar: 25g, Vitamin C: 38mg, Calcium: 11mg, Iron: 1mg
We are a participant in the Amazon Services LLC Associates Program, an affiliate advertising program designed to provide a means for us to earn fees by linking to Amazon.com and affiliated sites.