Chili Margarita with Paprika Salt
Our Chili Margarita Cocktail is slightly spicy with a paprika salt rim. Something different for you to enjoy at your next gathering when you're craving a tequila drink or spicy margarita.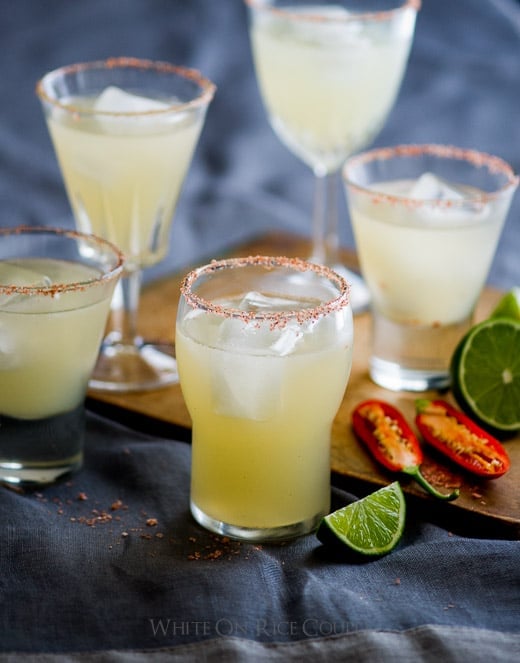 Chili Margarita Cocktail
It's still a shock to us that half the year is almost over and that we're entering the end of June. Still, what is more of a shock? That 4th of July is next week and we're in June mode. Our abrupt reminder was last night when someone ignited some illegal fireworks in our neighborhood that made us we realize two things: One, Christmas is around the corner and two, it's time to start thinking of good food and drinks for next week's bbq's.
To start celebrating both America's birthday and the USA soccer team advancing to the knock out stage (yes!) it's time to have a few drinks. This chile margarita is a favorite and it's quite appropriate for both Summer occasions. Yes, regular margaritas are great and have always been appreciated, but there's just something a little more exciting about making it spicy. We wanted to spice things up in this chili margarita cocktail because we love the tingle of heat. We're tingly-type of drinkers.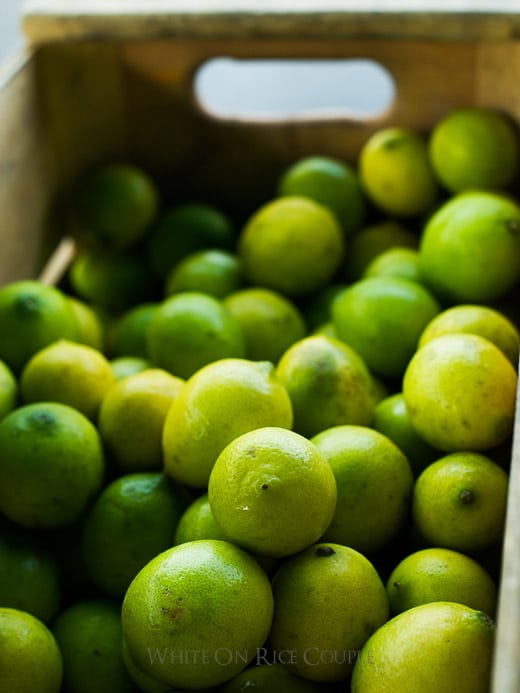 Fresh Ingredients
Add some fresh lime juice, a healthy addition of tequila, sweetness of simple syrup and finally the tingle of spicy heat and what you have is joy in a glass. In fact, it's a spicy little celebration in a class because we took it up a notch and added paprika salt to the rim. Boom. Paprika salt is what takes this cocktail over the edge and making everyone asking for a second helping. Or sip.
Really, you should try it this weekend and take this cocktail for a test drive yourself. That way, you can test the heat of your chili peppers because they vary so much in heat. And you can decide exactly how many pitchers of this beautiful thing you need to prepare. Pitchers. Think of this spicy margarita cocktail in possible pitchers. And if you love pineapple, these pineapple margaritas are for you.
have a great weekend everyone,
diane and todd
Check out our Cocktail Recipes Here and our Complete Whiskey Guide.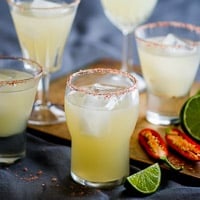 Chile Margarita Recipe
Recipe from our cookbook Bountiful. Chile peppers will vary in heat intensity, so add the serranos a bit at a time to find your preferred heat level. We like this cocktail to have a hint of tingle, but not to overwhelm the cocktail.
Ingredients
Lime wedge
Paprika salt (see note 1)
Ice
1 ½ ounces (45ml) tequila
1 ½ ounces (45ml) fresh lime juice
1 ounce (30ml) simple syrup (see note 2)
A few dashes orange bitters
¼ serrano chile , chopped
Instructions
Rub the rim of an old-fashioned cocktail glass (or other glass of your choice) with the lime wedge.

Put the paprika salt in a small dish and dip the rim of the glass in the paprika salt to lightly coat. Add ice cubes to the glass.

In a cocktail shaker filled with ice, combine the tequila, lime juice, simple syrup, bitters, and serrano. Shake vigorously for 20 seconds, then strain into the prepared glass and serve.
Notes
note 1:
Paprika salt is a simple 3:1 ratio of kosher or other flaky salt to paprika. It keeps well, so make as large a batch as you'd like to store. These quantities make enough to rim one or two glasses.
1 tablespoon kosher or sea salt
1 teaspoon paprika
Mix together the salt and paprika until well combined.
Store in an airtight container until ready to use.
note 2:
Simple syrup for this recipe is a 1:1 ratio of sugar:water. Combine the sugar and water together in a saucepan and heat to dissolve the sugar. Allow to cool and store in the refrigerator until ready to use. We usually make a 2 cups sugar : 2 cups water batch and store it in the fridge for about a month, using it as needed.
Nutrition Information per Serving
Calories: 186kcal, Carbohydrates: 24g, Protein: 1g, Fat: 1g, Sodium: 18mg, Potassium: 73mg, Fiber: 1g, Sugar: 22g, Vitamin A: 35IU, Vitamin C: 13mg, Calcium: 10mg, Iron: 1mg
Cocktails & Beyond – Here's some of our favorite finds:
We tend to be a bit obsessive over our cocktail tools. Here's some of our favorites we've collected and put to use over the years: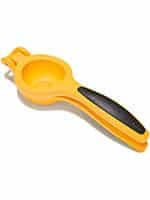 OXO Citrus Squeezer
– What is the difference between an ok cocktail & a great one? Most of the time, fresh citrus juice. If you don't have one, get yourself a squeezer.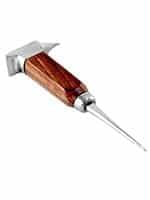 Japanese Style Ice Pick
– My favorite cocktail tool. With swag and great function, it's perfect for cocktail geeks like us.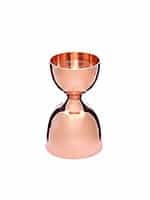 Cocktail Kingdom Leopold Jigger
– We have a dozen jiggers, but this one is my favorite. Love the copper-plating, quickly gives a lived in patina. Love the lines on the inside marking off different measurements.
More easy recipes:
We are a participant in the Amazon Services LLC Associates Program, an affiliate advertising program designed to provide a means for us to earn fees by linking to Amazon.com and affiliated sites.