A Presidential Drink – The Obamatini
This Pineapple Martini Cocktail "Obama Cocktail" recipe was one of our first recipe posts back in 2009. It's fun to see how our photography and garden has changed over the years!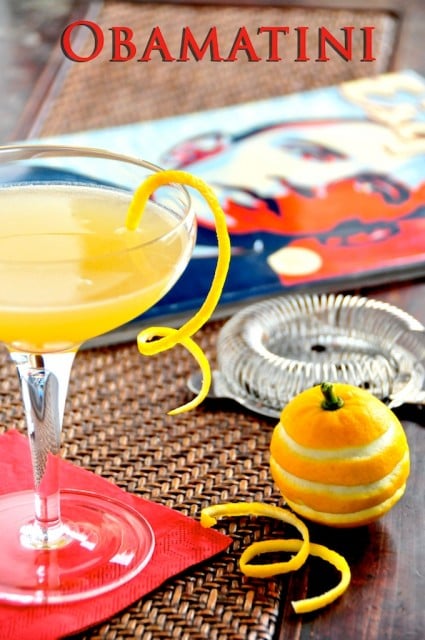 Pineapple Martini Cocktail
Today is truly an American Day. We've been on a bit of a cocktail kick lately, with two back to back cocktail posts. But adding this third cocktail drink to the queue is quite appropriate for today, to celebrate this momentous day, for President Barack Obama. Our recipe is simple and super refreshing.
To this new administration and the incredible man, President Barack Obama, who has given hope to millions, and of whom we look to for the future leadership of this marvelous nation, we've created a cocktail toast to you. Cheers, Mr. President. Salute, Gan Bei, Kanpai, Che Loong, Salud, Prost, and in every language to man, "Cheers!" May you lead us forward with strength and unity.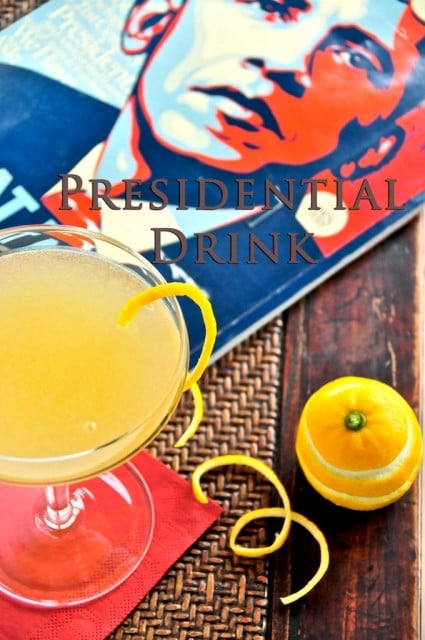 Check out our Cocktail Recipes Here and our Complete Whiskey Guide.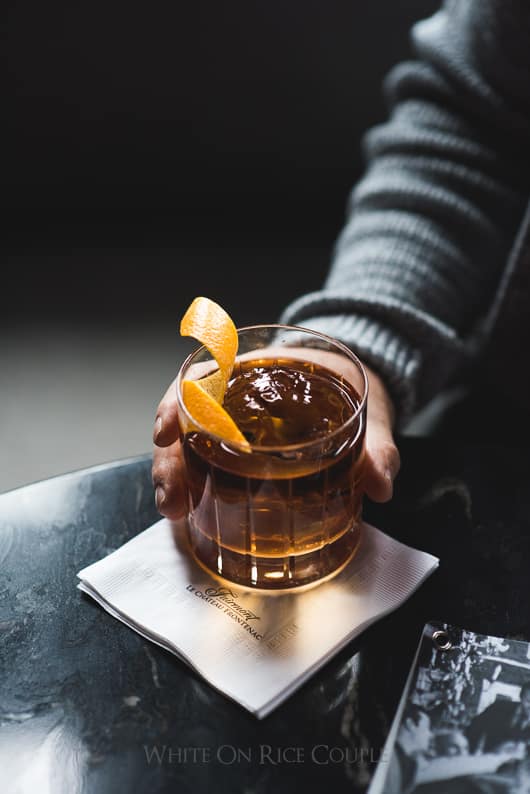 Hope you all enjoy our Pineapple martini cocktail recipe! Here's more cool pineapple cocktail recipes.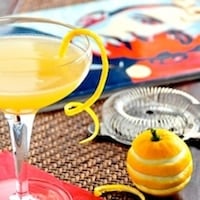 The Obamatini Cocktail Recipe
This Obamatini cocktail commemorating President Barack Obama, incorporates a few of the qualities of our 44th President. Pineapple juice from his home in Hawaii, the brightness of lime reflects the brightness of his intelligence, and the spice of chili to mirror this fire.
Ingredients
3 ounces (90ml) Pineapple Juice
2 ounces (60ml) Gin
3/4 ounce (20ml) fresh Lime Juice
3/4 ounce (20ml) Simple Syrup
1/4 - 1/2 Serrano or Thai Chili
dash Angostura Bitters
Instructions
Add ingredients into a shaker, crush the chili inside of the shaker. Add ice, then shake vigorously for 15 seconds.

Strain into a cocktail glass, garnish with a lemon twist, raise it to your dreams, and drink.
Nutrition Information
Calories: 240kcal, Carbohydrates: 29g, Protein: 1g, Fat: 1g, Saturated Fat: 1g, Sodium: 15mg, Potassium: 164mg, Fiber: 1g, Sugar: 25g, Vitamin A: 57IU, Vitamin C: 17mg, Calcium: 17mg, Iron: 1mg
We are a participant in the Amazon Services LLC Associates Program, an affiliate advertising program designed to provide a means for us to earn fees by linking to Amazon.com and affiliated sites.