Kiwi Margarita Cocktail
We love good kiwi margaritas. It's not just one, but two. The sweet, juicy and amazing flavors of muddled kiwi lend perfectly to a margarita version. This magical fruit is often forgotten as we often get asked "what do you do with kiwis?" Even more important, people always wonder how to prep kiwis.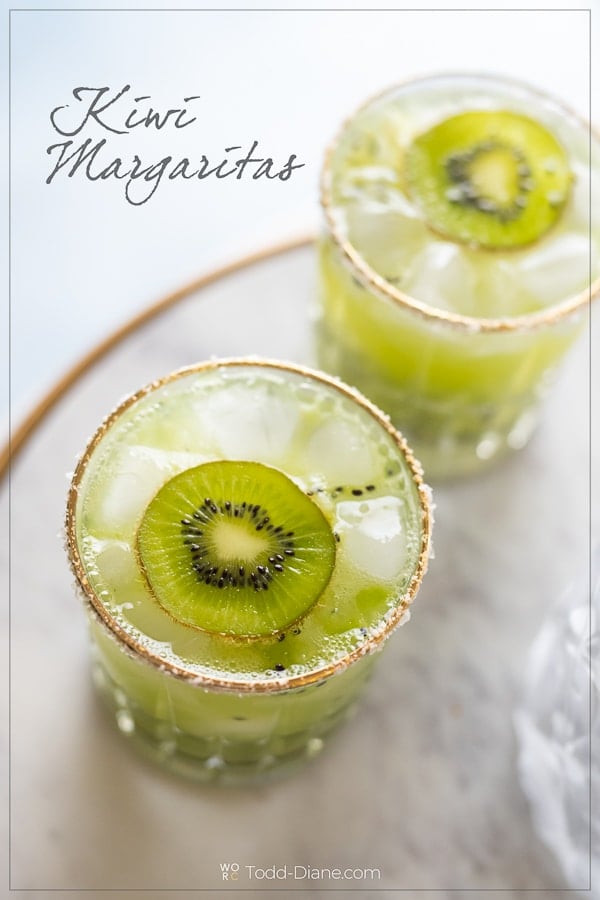 Refreshing Kiwi Margarita Recipe
There's so many questions to this exotic fruit that the flavors and cocktail potential gets forgotten. We're here to remind everyone of how amazing this little fuzzy fruit can transform a simple cocktail. The bright happy green colors and sweet, tangy juicy flavors (when you let kiwis ripen properly) are fantastic. The colors are mesmerizing and the flavor is refreshing and addicting. If you want to change your margarita-game this week, then you have to plan ahead. Grab a few kiwis, let them ripen for at least a few days on the counter. They are often hard and still tart. A few days of counter ripening will prepare you for the wonderful kiwi margarita cocktails to come.
Video: Recipe for Kiwi Margarita
How to Make The Best Kiwi Cocktails
First, you should always start with ripe kiwi. When they're firm, they're more likely to be tart and sour. For some cocktail that you might like to be more sour, then the firm ones are great. But when they're really soft and ripe, the sweetness and wonderful kiwi flavors come out.
Plan ahead and allow your firm kiwi to ripen for a few days on your kitchen counter. The more they ripen, the more amazing the flavors become.
Don't waste the kiwi fruit when you're peeling them. Watch the video and see how we use a spoon to scoop out all the ripe flesh with very little waste.
Muddle the kiwi as much as you can. The juicy ripe fruit is wonderful and essential to a great tasting kiwi margarita or cocktail.
Keep the seeds. The nice crunchy texture gives a great mouthfeel to the drink. But if you'd rather not have the black seeds interfere with your drink, then you can strain the muddled kiwi.
If you get your hands on golden kiwis, you're in for a real treat too! Try them with the green and golden varieties. They're both fantastic.
Enjoy!
Diane and Todd
Check out more of our Complete Cocktail Recipes Here and Margarita recipes: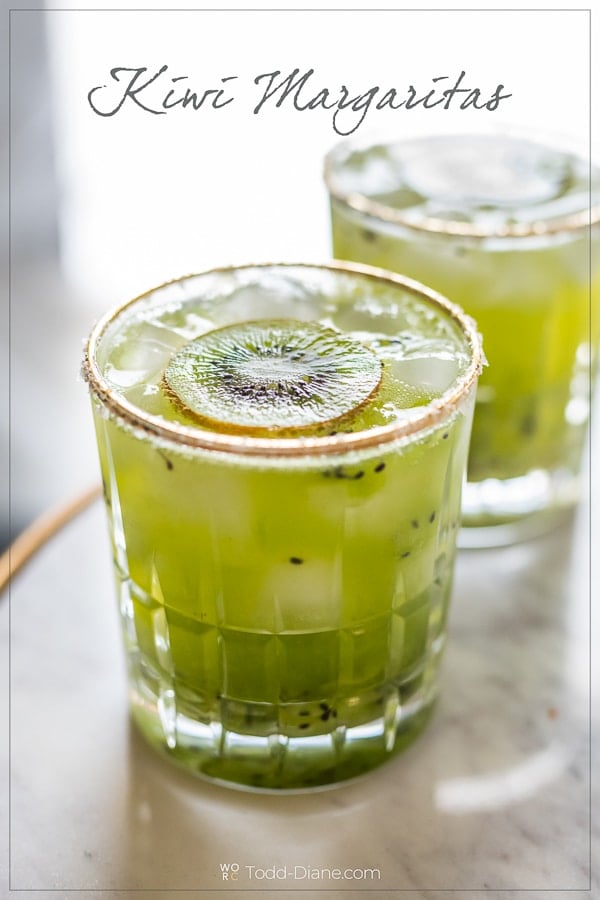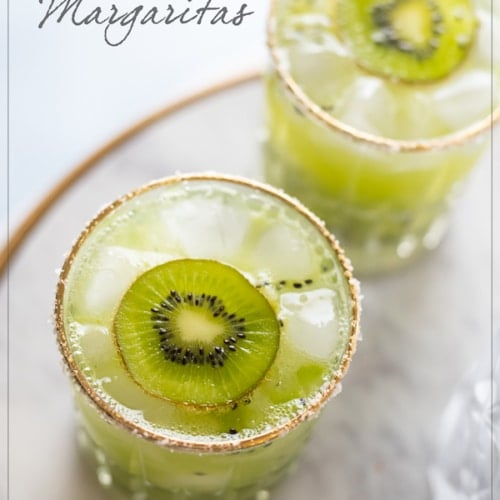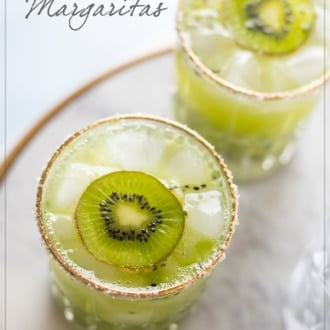 Kiwi Margarita - Muddled & Magical
This is so tasty with a fresh, muddled kiwi. Make sure the kiwi is ripe enough so it isn't a struggle to muddle. See write up above for an easy tip on peeling kiwis. If you want to garnish with a slice of kiwi, make sure to slice it off before dicing the rest of the kiwi.Fresh lime juice will also be significantly better than using bottled lime juice.
Ingredients
1 ripe Kiwi , peeled
2 oz. (60 ml) Tequila , preferrably Resposada or Anejo
1 oz. (30 ml) Orange liqueur (Cointreau, Grand Marnier, triple sec, etc.)
1 oz. (30 ml) fresh Lime Juice
1 oz. (30 ml) Simple Syrup
1/2 cup ice
(optional) flaky salt for the rim
(optional) kiwi slice , for garnish
Instructions
If you prefer a salted glass: Rub the rim of an old fashioned glass (or whatever glass you prefer) with an edge of a lime slice. Swirl the rim through a small pile of salt. Set aside.

Slice a kiwi wheel for garnish and cut the rest of the kiwi into 1/2-inch pieces. Set aside garnish & place kiwi pieces in cocktail shaker and muddle.

Add tequila, orange liqueur, lime juice, and simple syrup to the shaker with the muddled kiwi.Add ½ cup of ice to the shaker. Shake until nicely chilled.

Pour everything (cocktail & ice) into the prepared glass and serve with the kiwi slice.
Notes
Note 1: A basic simple syrup is a 1:1 ratio of sugar dissolved in water. We'll usually make 1 cup sugar heated & dissolved in 1 cup of water. Let it cool before using. We usually make larger batches and keep on hand in the refrigerator.
Nutrition Information
Calories: 357kcal, Carbohydrates: 46g, Protein: 1g, Fat: 1g, Saturated Fat: 1g, Sodium: 28mg, Potassium: 284mg, Fiber: 3g, Sugar: 39g, Vitamin A: 79IU, Vitamin C: 93mg, Calcium: 31mg, Iron: 1mg
Cocktails & Beyond – Here's some of our favorite finds:
We tend to be a bit obsessive over our cocktail tools. Here's some of our favorites we've collected and put to use over the years: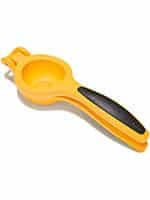 OXO Citrus Squeezer
– What is the difference between an ok cocktail & a great one? Most of the time, fresh citrus juice. If you don't have one, get yourself a squeezer.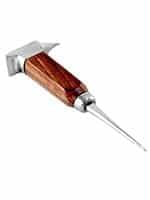 Japanese Style Ice Pick
– My favorite cocktail tool. With swag and great function, it's perfect for cocktail geeks like us.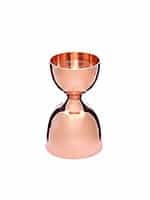 Cocktail Kingdom Leopold Jigger
– We have a dozen jiggers, but this one is my favorite. Love the copper-plating, quickly gives a lived in patina. Love the lines on the inside marking off different measurements.
More Easy Recipes:
We are a participant in the Amazon Services LLC Associates Program, an affiliate advertising program designed to provide a means for us to earn fees by linking to Amazon.com and affiliated sites.