A Delicious Kalamansi Lime Beverage
This Kalamansi limeade drink is a "Delicious Beverage." One of those idiosyncratic sayings in our household. Always said with a snickering smile and a bit of love. And its use is reserved for those drinks we really love.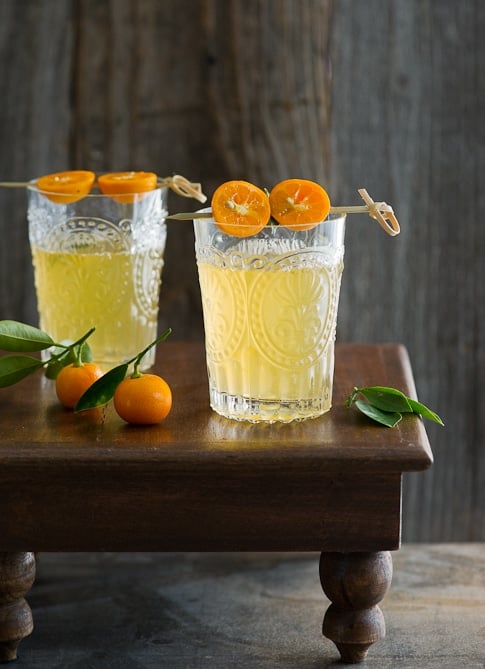 Kalamansi Limeade Drink
Every once in a while, all the neighbors in our cul-de-sac pull the grills into the circle and have a little gathering. A couple years ago, at one of these occasions, a neighbor boy from down the street joined the festivities. A cute 10 year old, skater/surfer kid. Blond, freckled, nicely tan, and with a permanent state of dishevel.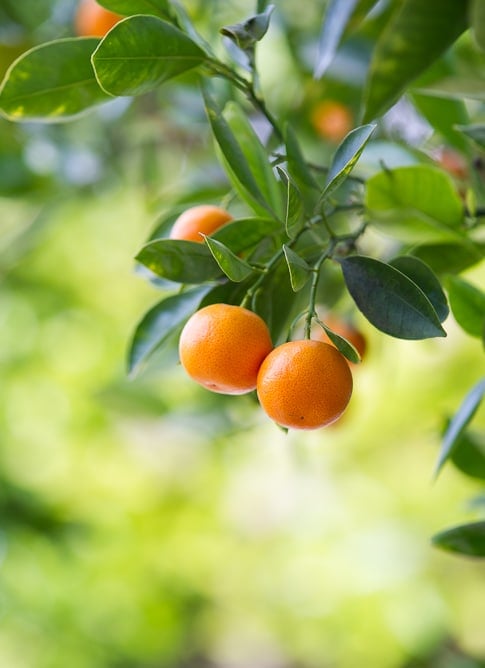 Evidently no one told him it was BYOB, cause after piling up a plate of burgers, dogs, and chips, he comes up to us, with the most innocent of voices, "Excuse me, where are the beverages?" That proper tone coming from such a minion almost had us rolling. Too-damn-cute. Being we only had alcoholic beverages on hand, we replied, "Back at your house!" Can't let 'em start mooching the hooch. But ever since then, the term "beverage" has been endeared in our household.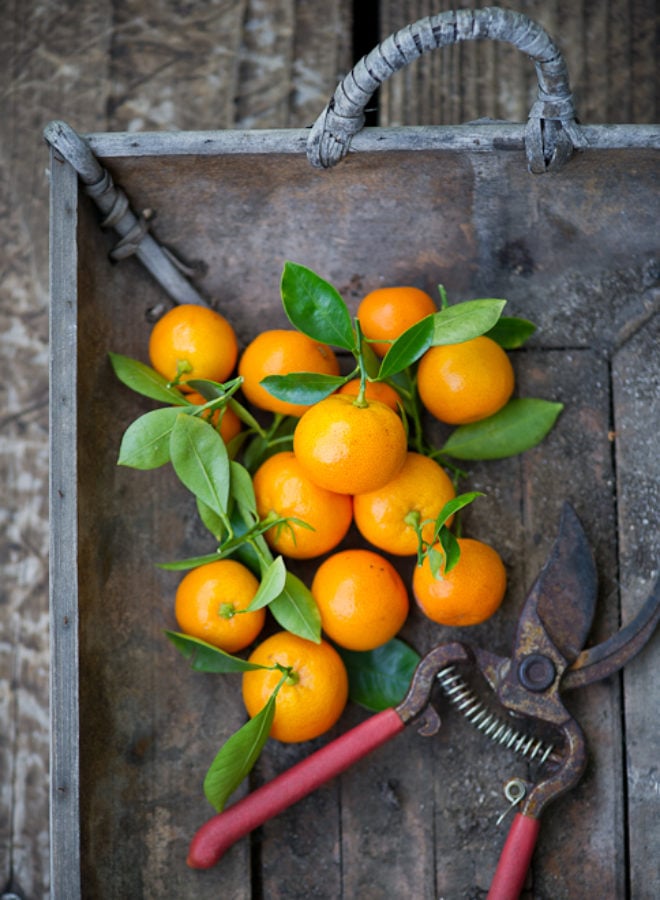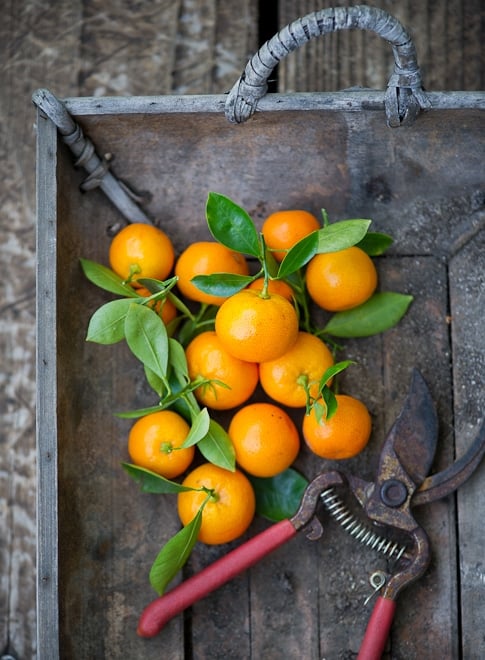 Growing Kalamansi Tree
One of our rarer citruses in the garden (at least rare in the U.S.), and certainly one of the most exceptional, is our Kalamansi tree. Sort of like a super floral, heavenly, round shaped kumquat, the kalamansi is one of the citrus most people visiting our garden have never experienced. Unless they are Filipino or Vietnamese. Then they just get all giddy and we have to watch them for the rest of the evening to make sure they don't pick the tree bare.
Like most of the citrus we grow, our favorite use of these little orbs is for beverages. Occasionally in a cocktail, if we happen to have sugar cane, a little kalamansi squeezed into the fresh sugar cane juice is absolutely divine. But one of the best ways we've found to highlight the kalamansi is to simply make a kalamansi-ade. Fresh kalamansi juice. Simple syrup. Water. Quite a delicious kalamansi limeade drink.
-Todd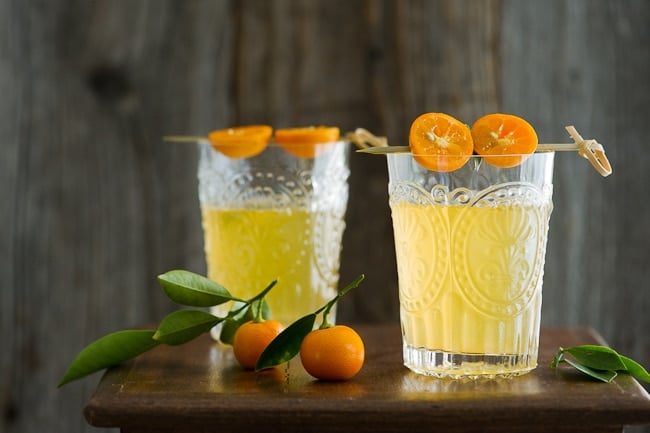 Check out our Cocktail Recipes Here and our Complete Whiskey Guide.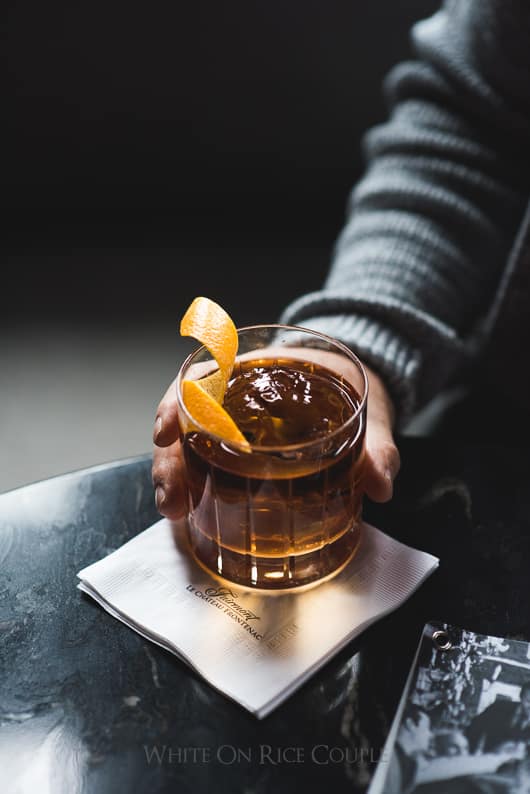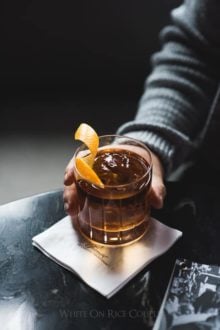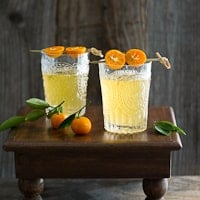 Kalamansi-ade Recipe
We always have a batch of simple syrup made up. Takes only about 5 minutes to do, keeps exceptionally well, and is always useful. If you want to get fancy substitute some of the sugar's weight with palm sugar, or crush some fresh ginger and make a ginger simple syrup.
Ingredients
2 cups (480ml) Water
1/3 cup (80ml) Simple Syrup , or to taste *recipe follows
1/4 cup (60ml) fresh Kalamansi Juice
Instructions
Make the simple syrup if you don't already have on hand. Allow to cool to at least room temperature before making the Kalamansi-ade.

Combine all ingredients together (water, simple syrup, and kalamansi juice). Stir well. Serve over ice.
Notes
Simple Syrup Ingredients
2 cups (480ml) Water
2 cups (400g) Sugar
Simple Syrup Directions
Combine water and sugar in a medium saucepan. Heat until sugar is completely dissolved. Set aside to cool. After cool, store in refrigerator until ready to use.
Nutrition Information
Calories: 79kcal, Carbohydrates: 22g, Protein: 1g, Fat: 1g, Sodium: 23mg, Potassium: 35mg, Fiber: 1g, Sugar: 21g, Vitamin A: 8IU, Vitamin C: 5mg, Calcium: 9mg, Iron: 1mg
More Drink Recipes:
We are a participant in the Amazon Services LLC Associates Program, an affiliate advertising program designed to provide a means for us to earn fees by linking to Amazon.com and affiliated sites.