Bacon Lettuce Tomato (BLT) Spring Roll – I broke the rules. Sorry, Mom.
These bacon lettuce tomato or BLT spring rolls are definitely not traditional. But there's a story behind my madness.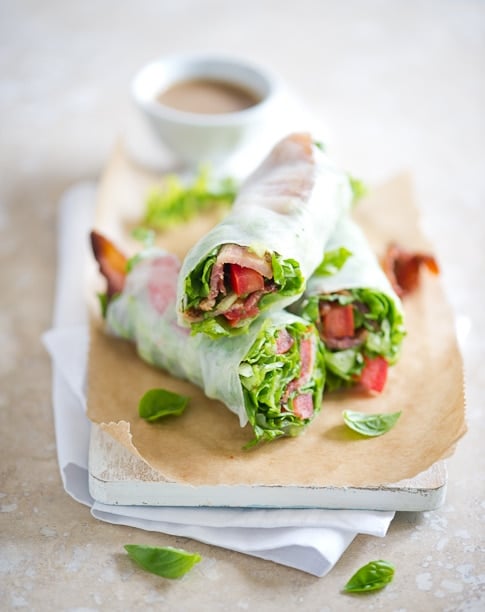 Update: here's our latest tutorial on how to make and roll spring rolls to help you roll awesome BLT Spring Rolls!
Bacon Lettuce Tomato Spring Rolls Recipe
I sincerely hope after this recipe goes live that no one pounds me with a beating of 20 lashes because I broke some rules. Sometimes a girl needs a little culinary excitement in her life and if it means venturing outside my cultural comfort zone to feed myself, I'm game for the challenge. I'll also brace myself for the bruises.
The person I'm most concerned about is my Mother, the kitchen diva who lives to feed everyone with her own two hands before she even thinks of nourishing herself. She has always put others before herself and I adore her for that.
Watch this delicious BLT Spring Roll Video: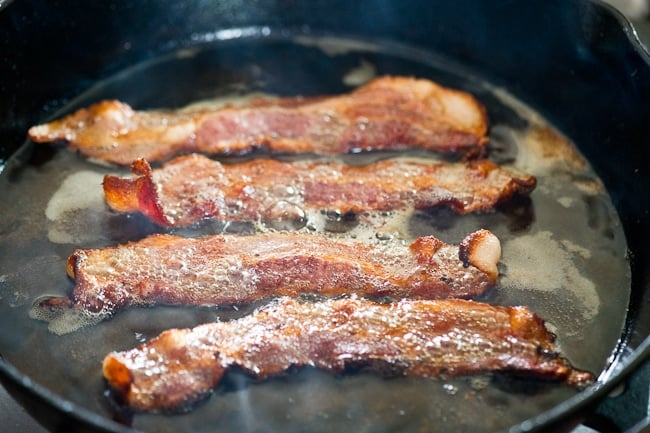 Before I delve further into my public apology to Mom, there's a back-story that you all should be aware of. Mom is a hard-core traditional home cook and although she's stretched her cooking wings to experiment with other non-Vietnamese dishes, the woman is still deeply rooted to her culinary history. She won't compromise on technique, flavor, spice, freshness and more intensity of spice.
If the food is bland, she'll tell you. If she puts a dish in front of you and she changed her mind and is not happy with it, she'll take it away. And you will starve. Seriously friends, I'm not kidding. We don't eat unless she's completely happy with the dish.
But if she's happy with her dishes for the day, we all beg her for mercy to stop the feeding. We all wave our surrender flag from the food coma pains. Again, I'm not exaggerating.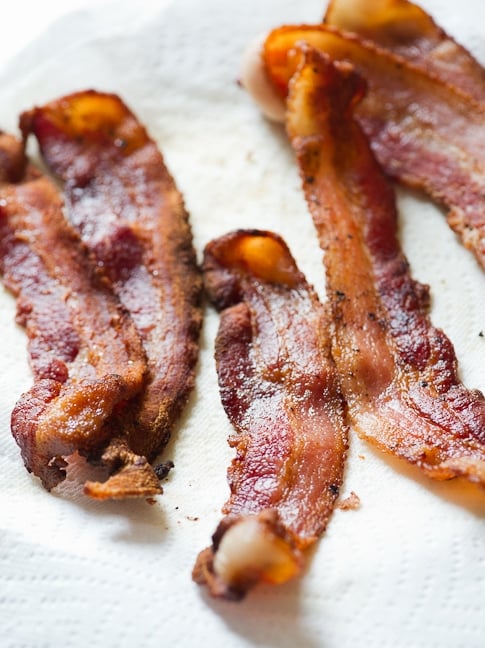 Now that I've made it more clear how deeply, passionately and lovingly abusive she can be when it comes to feeding I hope you can understand why I'm apologizing to my Mom.
Fresh spring rolls wrapped with rice paper, fresh vegetables, herbs and delicately grilled meats was always a staple in our family. When Mom and Dad asked what we wanted for dinner, we'd all call out for hamburgers, pizza and macaroni and cheese. Most of the time, those requests went un-answered.
Our back-up dinner request was always fresh spring rolls because we all loved making the rolls ourselves. We'd have bowls of water on the table and secretly splash water from the rice paper bowls at each other when Mom and Dad weren't looking. Dad was always the head-meister at the table top grill, nurturing the meat to the perfect, fragrant char. He never really saw the little food fights that were we were battling across the table.
Little brother #3 would throw a cucumber at brother #1 and Dad wouldn't leave his sight from the meat. He really loves his beef, it's such a luxury for him.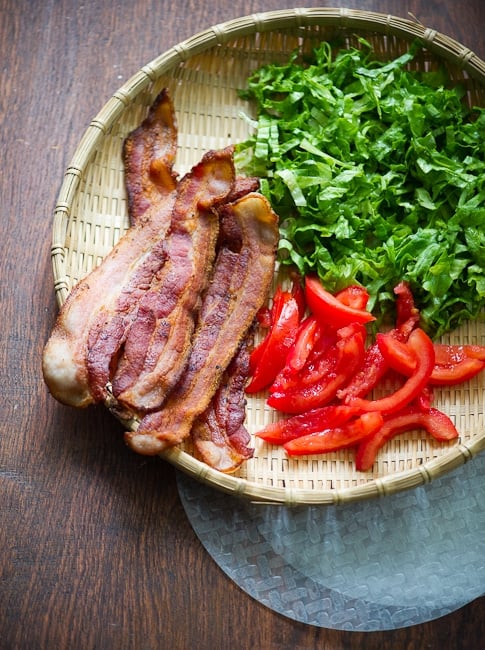 After a few episodes of annoying the heck out of each other, all six of us kids would focus back on rolling our dinner. A tear of crisp green lettuce layered on top of soft, pliable rice paper was the first step to playing with our food. Next, a few fresh herb leaves were plucked from their garden fresh stems. We'd lace the rice paper with some bean sprouts and cucumber for crunch. A final, thin serving of grilled lemongrass beef would grace our pile of greens.
Our small hands would gather the fillings to one end of the rice paper and roll till we produced a perfectly right spring roll. Dip in fish sauce, bite, enjoy and do it all over again. That's why we loved spring rolls so much. It was such a fun, communal meal and every bite was different, fresh, satisfying. It was *almost* better than frozen pepperoni pizza.
So, as I grew up, I started to experiment more with what I could roll in a spring roll and a BLT spring rolls was always in the back of my mind. I shared this amazing way of eating with Todd and over the years, our love of fresh spring rolls was the brain-child of our first cookbook idea (this cookbook story is another post).
I'd often tell Mom what I was doing with the rice paper and all the interesting, yet respectful preparations I was making with spring rolls. She would cringe and ask me how that would pair with nuoc cham fish sauce dip. Her life resolves around fish sauce and everything makes more sense when it has fish sauce in it.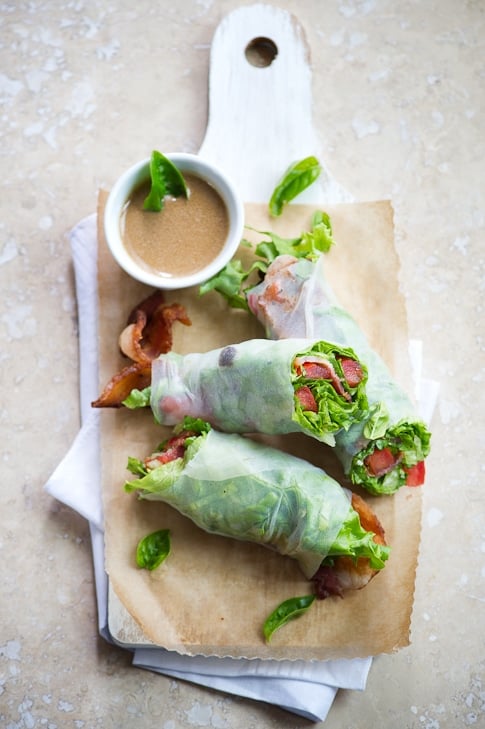 Bacon Lettuce Tomato Spring Rolls (Summer roll)
I would offer to make her some of my unique spring roll creations like these BLT spring rolls and she's shake her head and tell me it's too odd for her. If it doesn't have grilled pork, tofu or lemongrass beef, she won't touch it with a 10 foot chopstick.
Regardless of the verbal lectures I'd get from her about the oddities of my cooking and traditional culinary rule breaking, I'd continue to carry on in the kitchen with my erratic spring roll behavior. I've tried almost every variation and recipe I can think of for rice paper.
With these BLT spring rolls, I've totally broken some rules with my Mom because there is no fish sauce in this recipe. But there is pork. I'm respectful of that.
I've also committed some seriously offensive spring roll crimes because I added raw tomato and bacon, two ingredients Mom and my ancestors would ever think of adding. I can hear them now, "How blasphemous this child is! Who raised her?!"
I wanted to have a fun, fresh, yet still devilishly-bad bacon creation for the spring roll and thus, these BLT spring rolls are born. These rolls are satisfying, gluten-free, low carb and are the perfect lunch to hold you over till you want to crash with your carbs. Think of this recipe as a BLT sandwich in BLT spring rolls form that you can eat a lot of and not feel overloaded on bread.
Mom doesn't know about this recipe yet and she'll probably double-freak-out because I didn't pair it with a fish sauce dip.
So Mom, I'm apologizing to you ahead of time for totally breaking the rules here. But please, to her and all of you traditionalists, don't judge me until you've taken a bite. Or two. Or the whole darn plate because they're so good!
Respectfully, your Spring Roll Rebel,
diane
Here's my personal recipe for Vietnamese Fish Sauce Dip and click here for all our popular Vietnamese Recipes that are sometimes traditional and definitely sometimes not.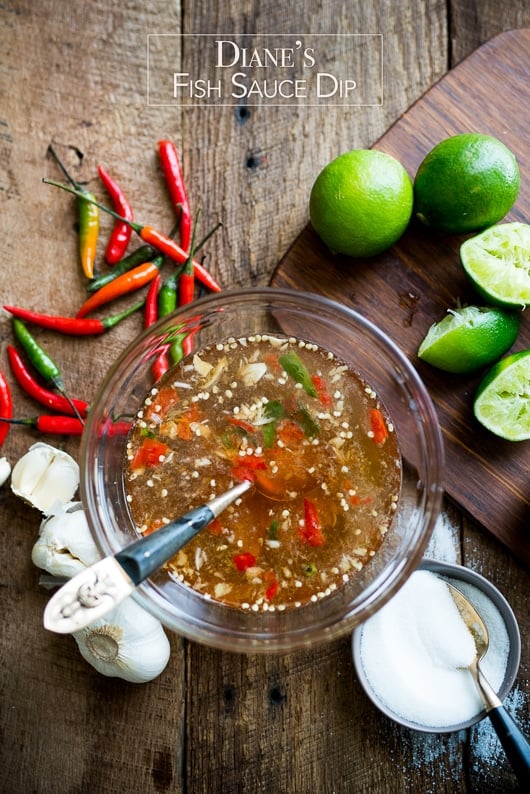 Favorite Spring Roll Ingredients and Tools:
It can sometimes be hard to find good spring roll ingredients and tools. Here's some of the favorites: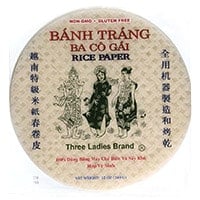 Three Ladies Rice Paper Wrappers – Love these wrappers. Easy to work with. Consistently one of the best wrappers we've found.
Rice Paper Water Bowl – The perfect bowl for dipping the rice paper at the table. These have been life changers when it comes to our spring roll parties. Easy for everyone to dip and takes up so much less table space.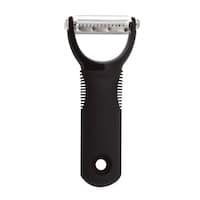 OXO Julienne Tool – This little tool makes julienning the carrots and other ingredients a breeze.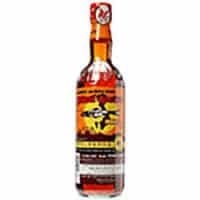 Flying Lion Fish Sauce – This has been our house fish sauce for decades. Great stuff! We'll use it to make our dipping sauces as well as marinades.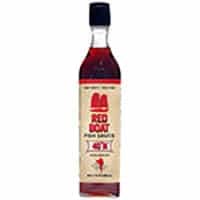 Red Boat Fish Sauce – 100% all natural first press extra virgin Vietnamese fish sauce. A solid craft fish sauce producer.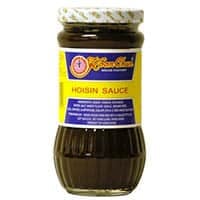 Koon Chun Hoisin Sauce – Our house favorite hoisin sauce. Great flavor. We use it to make a dipping sauce for spring rolls.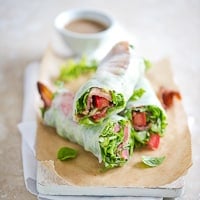 Bacon Lettuce Tomato (BLT) Spring Rolls
I've added fresh basil to these spring rolls for an added freshness, but if you don't have basil, fresh mint or any herb will be a wonderful addition. We've paired it with a sesame-soy dipping sauce. Depending on the saltiness of your bacon and your soy sauce, you may want to thin out the soy sauce with some water to cut back on the saltiness. Watch the video on the recipe post to see a quick tutorial.
Ingredients
BLT Spring Roll Ingredients:
6 -12 leaves fresh lettuce , torn pieces or chopped
1 medium (1 medium) tomato (seeded and sliced 1/4″ thick)
6 pieces (6 pieces) bacon , cooked
fresh basil , mint or other herbs
12 avocado slices , optional
Sesame-Soy Dipping Sauce
1/4 cup (60 ml) Soy Sauce
1/4 cup (60 ml) cold water
1 Tablespoon (15 ml) Mayonnaise (optional, this makes the dip creamy)
1 teaspoon (5 ml) fresh Lime Juice
1 teaspoon (5 ml) Sesame Oil
1 teaspoon (5 ml) sriracha sauce or any hot sauce (optional)
Instructions
Spring Roll Directions
In large bowl, fill it with water and make it warm by adding hot water. Gently dip each rice paper wrapper in warm water for a few seconds until damp. Don't over soak the rice paper, it will continue absorbing the water on its surface after removing from the hot water.Place rice paper on plate or working surface. As rice paper begins to absorb the water and become more soft and pliable (about 10-20 seconds, depending on wrappers and water temp.), begin to add the fillings.

On the 1/3 section of the rice paper wrapper closest to you, start layering your fillings of lettuce, tomatoes and bacon. You can just have 1 bacon per spring roll but if you want to make it extra flavorful and decadent, add 2 slices of bacon.

Start rolling the wrapper over the fillings away from you, tucking and rolling the wrapper with your fingers, making sure all the fillings remain tight and round within the rice paper wrapper.

Serve immediately, or cover with plastic wrap to eat a few hours later.
Sesame-Soy Dipping Sauce Directions
Combine all ingredients (soy sauce, water, mayo (optional), lime juice, sesame oil, and sriracha sauce) in a small mason jar. Close lid and shake vigorously for 15 seconds or until well combined.
Nutrition Information per Serving
Calories: 224kcal, Carbohydrates: 15g, Protein: 6g, Fat: 16g, Saturated Fat: 4g, Cholesterol: 17mg, Sodium: 831mg, Potassium: 264mg, Fiber: 3g, Sugar: 1g, Vitamin A: 286IU, Vitamin C: 6mg, Calcium: 16mg, Iron: 1mg
We are a participant in the Amazon Services LLC Associates Program, an affiliate advertising program designed to provide a means for us to earn fees by linking to Amazon.com and affiliated sites.