Favorite Peach Recipes
Here's our collection of–> juicy peach recipes for Summer!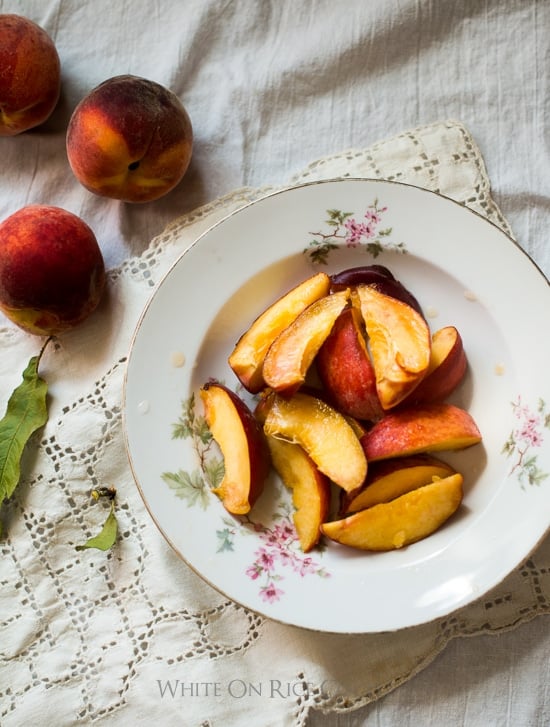 Favorite Peach Recipes
We just can't get enough of great Summer peaches. Luscious, juicy and drippy sweet stone fruit in any shape or form is one of the most special treats of the season. Our yearly Summer highlights include taking time to drive to different roadside fruit stands. Visiting different local farms that sell their peach or stone fruit is like walking into a candy store. A few weeks ago we were lucky enough to score whole flat of perfectly ripe and super sweet peaches for only $7.90. We literally won the peach lottery. That's what it feels like when you get to dive into a ton of Summer peaches that were ripened to perfection.
Indulge in Summer Peaches
Now, we're not stopping because all of the seasons wonderful stone fruit are still overflowing at the markets and fruit stands. It's hard for us to not walk away with ten pounds worth of peaches and other stone fruits. We'll eat them until we can't breathe anymore. A dinner for us can easily be a couple of stone fruits and a glass of sparkling rose. Peaches and rose are perfection together. But aside from enjoying them fresh, what would you do with an overload of peaches that you can't eat fast enough? We're starting to have this problem (a very good dilemna) of having an overload of peaches. Got any favorite recipes to share?
Here's some of our past and favorite recipes from our kitchen to yours.
Frozen Peach Margaritas Recipe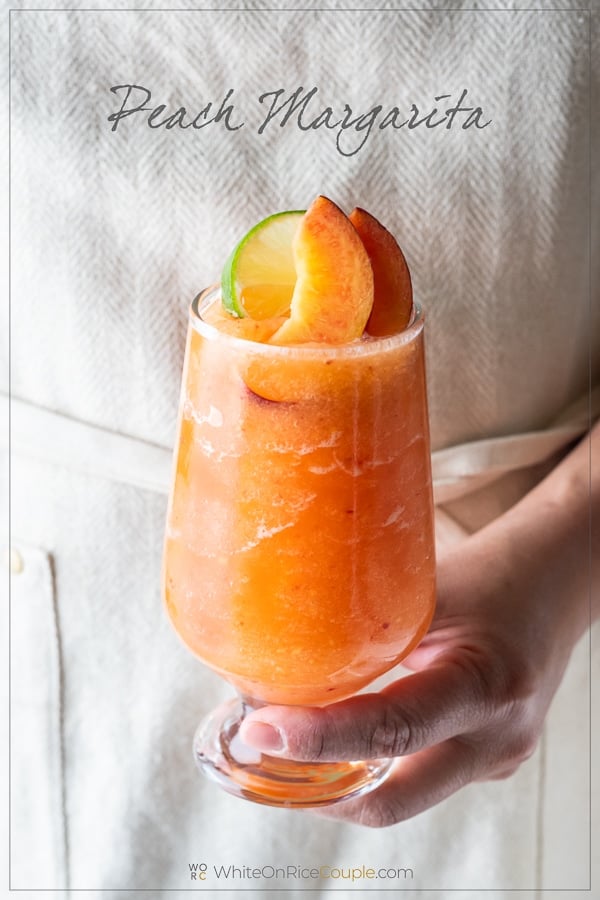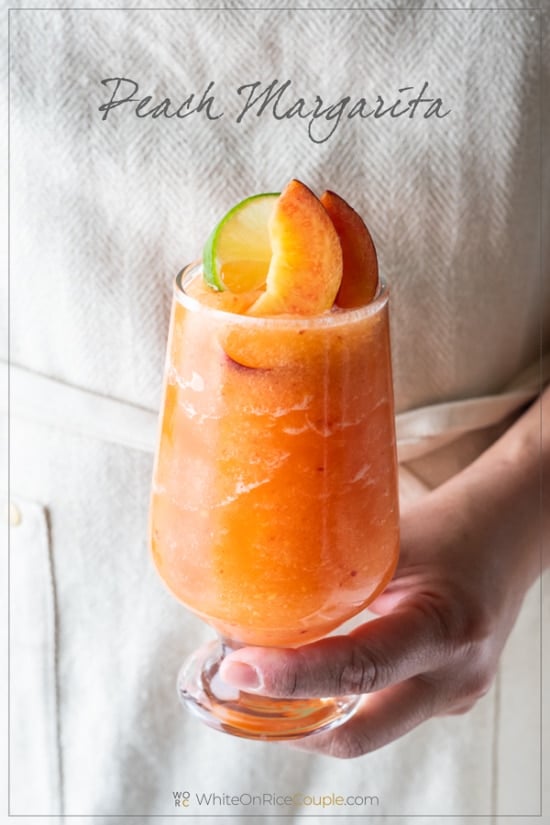 Brown Butter pancakes with Glazed Peaches Recipe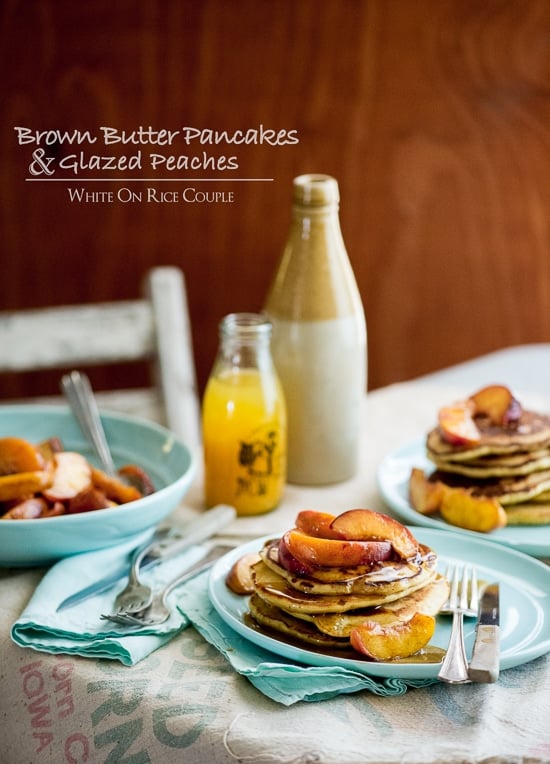 Peach and Arugula Salad with Honey Balsamic Vinaigrette Recipe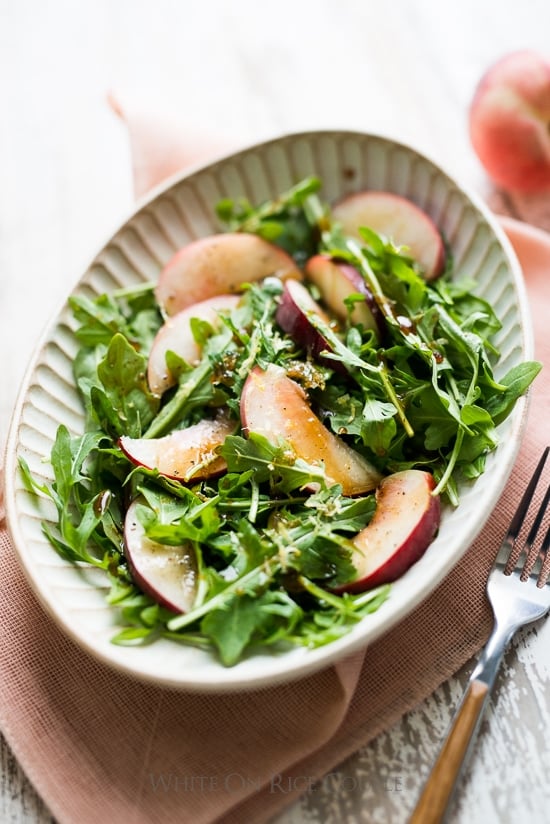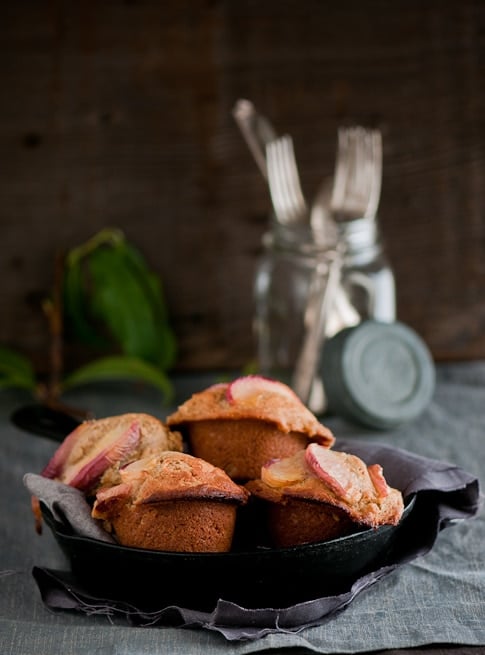 Grilled with Honey Balsamic Glaze Recipe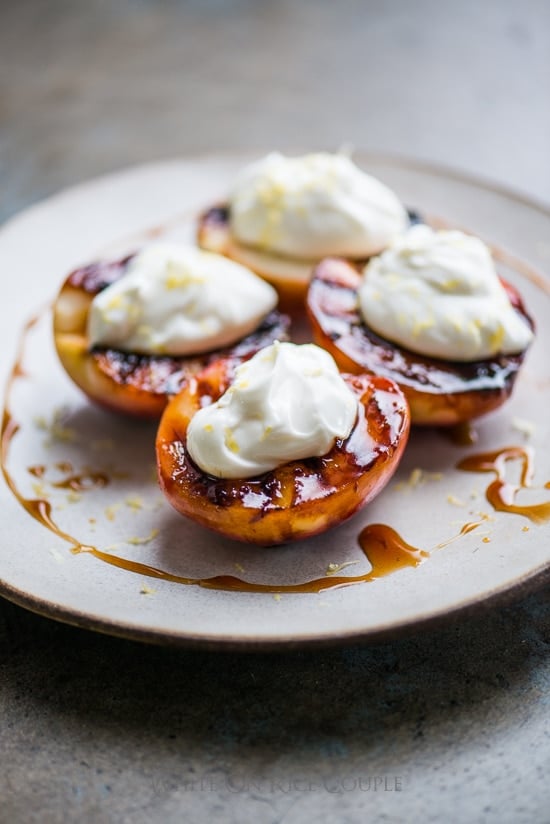 Stone fruit and Tomato Salad Recipe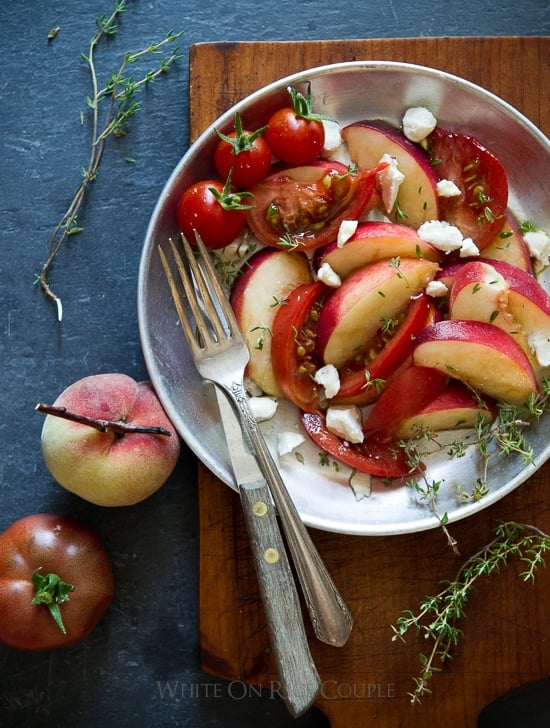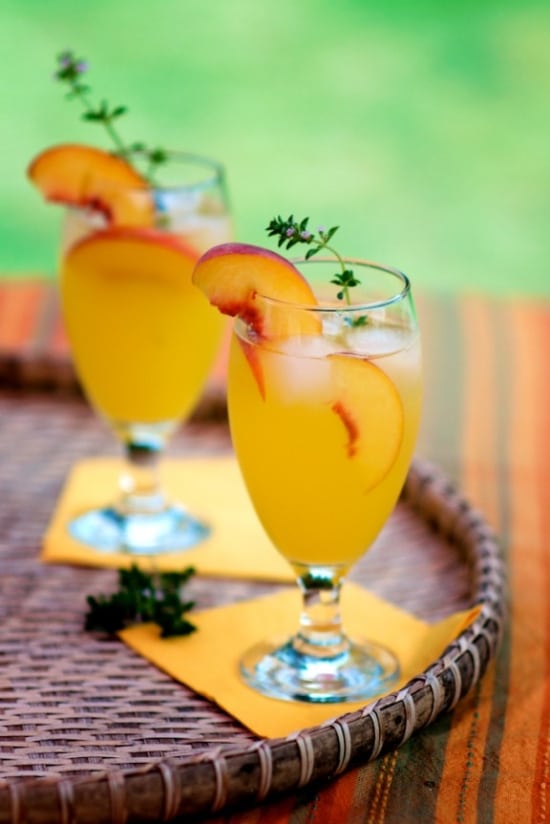 Happy Summer Everyone!
-diane and todd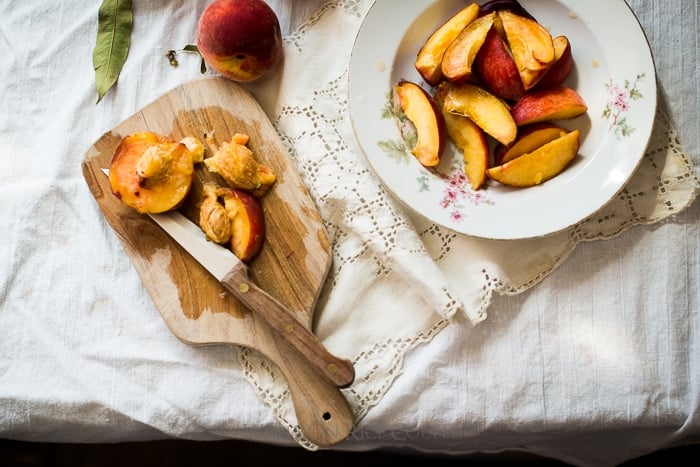 This story was originally published in 2013 and re-published in 2019 with new photos. Here's more Summer Salad Recipes to Enjoy.
We are a participant in the Amazon Services LLC Associates Program, an affiliate advertising program designed to provide a means for us to earn fees by linking to Amazon.com and affiliated sites.