Life patience, enjoying the process & growing cipolla onions
Grow cipolla onions, you won't be sorry. Our first batch of cipolla onions are here! It took a while but it was worth the wait.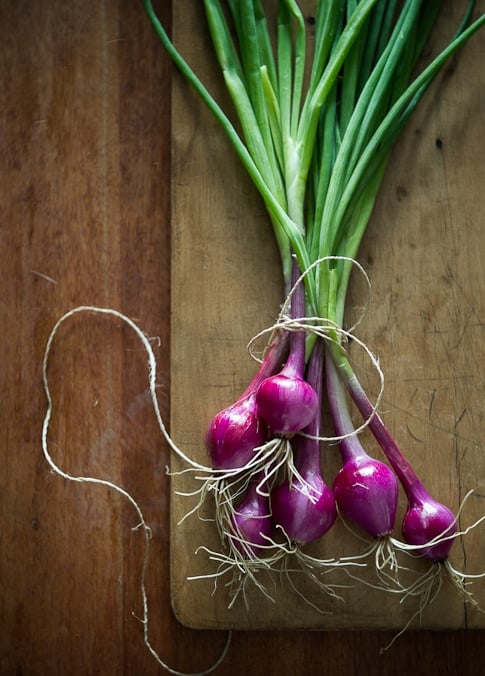 Gardening is often a test of patience in both playing in the dirt and navigating life. Weeding, sowing seeds, trimming, clipping, pulling, building plots, aching backs and harvesting a little bit everyday is like a life metaphor. It seems as if each garden task tests tests our patience and endurance for everything outside the walls of our home farm.
Take for instance, these cipolla onions we sowed last year in November 2010. These gorgeous Southern Italian long red onions would be new to our garden and before the seeds were sowed, we were already planning recipes. But maybe we were too anxious, and every few weeks we'd head out to the garden to check on their progress, salivating at the thought of caramelized cipolla onions, pickled cipolla onions and many more recipes to come.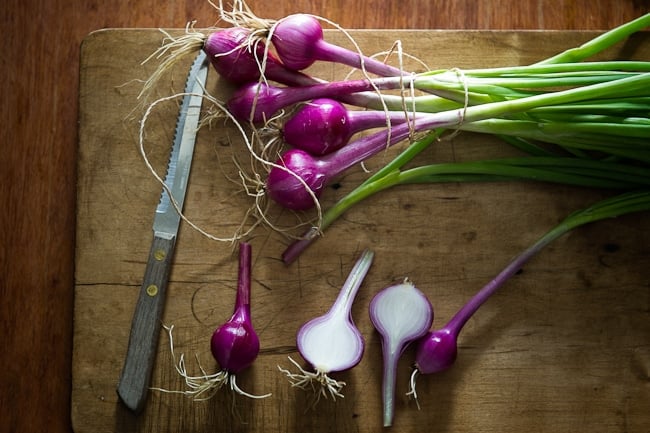 Growing Cipolla Onions
But for the longest time, the seeds didn't sprout. While the other onion seeds were in full bulb glory, these cipolla onions didn't even break the earth. After about 3 months, we almost gave up on the plot and came close to sowing lettuce seeds in their place.
Patience is a virtue in life, and when it comes to gardening, the same principle applies. Sometimes we get so anxious to yank out something that doesn't fruit or flower when we want it to. It's often easy to do that and give up because it's easier to head out to the nursery and buy a new plant or in our case, sow different seeds.
Then we always remind ourselves that the process is what really matters more, not the end product. The process of gardening, practicing patience and the daily task of nurturing a plant to full fruition is what really matters.
The same principle applies to life, to always remember to enjoy the process.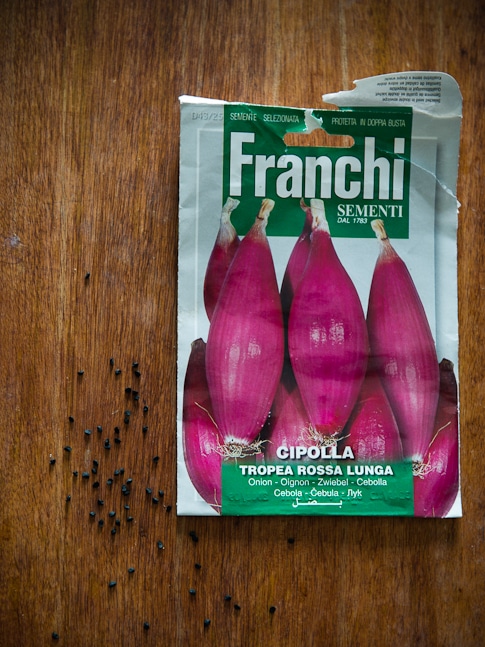 So, we continued to clean this cipolla onion plot of weeds even when there were no signs of cipolla onion. Why? Because the principle of patience and just enjoying the whole process of gardening became the priority again.
Finally, after about 4 months of staring at bare dirt, these onions seeds started to sprout. We squealed and hoorayed not because we we were going to finally get some gorgeous cipolla onions from the garden, but because we reminded ourselves of why we love gardening so much.
The process of watching, waiting and nurturing this cipolla onion plot was worth the 9 months of wait. No farmers market onions could have been fresher nor satisfying to us.
Playing in the dirt reinforced our life patience and reminded us of always to enjoy the process, which is what really matters.
Thank you Cipolla onions,
diane and todd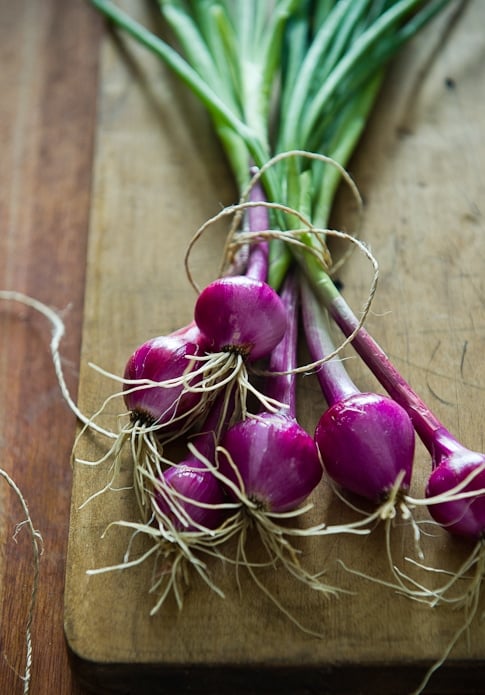 More Easy Recipes:
We are a participant in the Amazon Services LLC Associates Program, an affiliate advertising program designed to provide a means for us to earn fees by linking to Amazon.com and affiliated sites.