Club Med Bahamas- Green Flash Cocktail
This Curacao Cocktail Drink was one of our first recipe posts back in 2009. It's fun to see how our photography and stories have changed over the years! It's a fabulous curaçao cocktail drink to enjoy. It's fruity, slightly bubbly and perfectly beautiful both in taste and beauty for any tropical setting.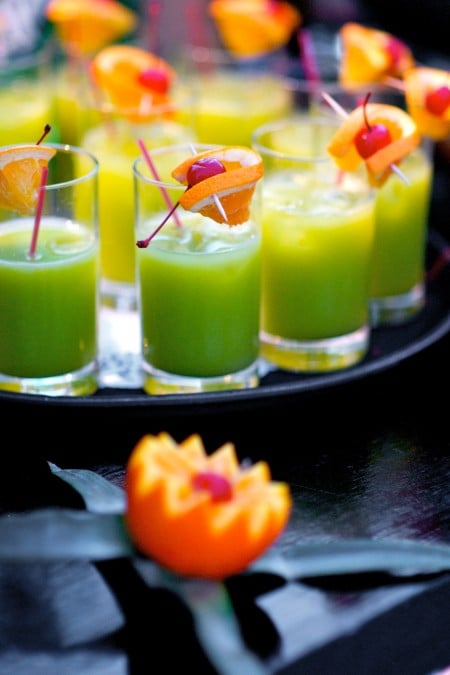 Curacao Cocktail Drink Recipe
I can't tell you how much I love Curacao, a flavored liqueur made from the dried peels of the laraha citrus fruit which grown on the island of Curaçao, hence, the name. The brilliant blue color, the bright citrus/orange tones and slight bitterness of this liqueur makes a perfectly delicious and beautiful cocktail. When Brandt Johnson, the head bartender at Club Med Columbus Isle was setting up for the evenings Food & Wine Festival cocktail demonstration, I was stunned at the beautiful tray of brilliant green sea of Green Flash curaçao cocktails drink.
In the Bahamas, it's a "natural tropical phenomenon occurring at sunset. Very rarely, on utterly cloudless occasions, and just after the sun has disappeared underneath the sea, a brilliant band of green light as wide as the sun itself will flash across the horizon." As beautiful as this natural wonder appears, this cocktail is as delicious. I personally have not experienced this amazing sunset sight, but I'm now obsessed with seeing it one day. Back in my college days, I was obsessed with the aurora borealis and now I can add this green flash light show to my wish list. It's a big wish list in the making, but I have a whole lifetime to wait for it's coming.
Until the, I have this fabulous curaçao cocktail drink to hold me over. It's fruity, slightly bubbly and perfectly beautiful both in taste and beauty for any tropical setting. This will hold me over until I see the real deal over the sunset one day.
Check out our Cocktail Recipes Here and our Complete Whiskey Guide.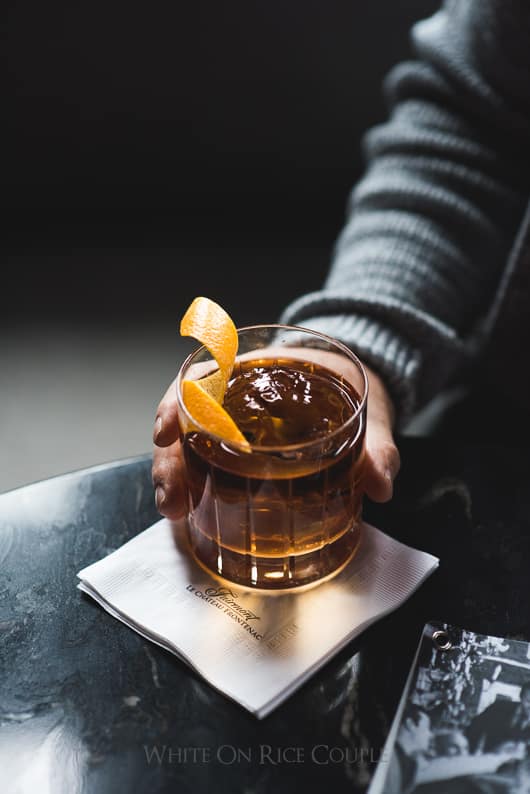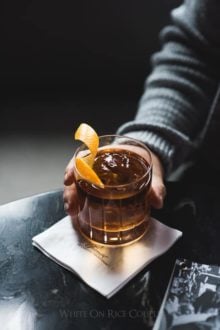 Read my 2009 Club Med Blogger series: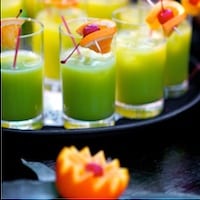 Green Flash Cocktail Recipe
Cocktail recipe compliments of Club Med Bahamas.
Ingredients
1 ounce (30ml) Vodka
1/2 ounce (15ml) Peach Schnapps
1/2 ounce (15ml) Blue Curacao
3 ounces (90ml) orange juice
3 ounces (90ml) sprite
ice
orange slice for garnish
maraschino cherry for garnish
Instructions
Mix cocktail ingredients together (vodka, peach schnapps, blue Curacao, oj, and sprite), serve over ice.

Garnish with an orange slice and maraschino cherry.

Lean back, savor the tropical evening and enjoy.
Nutrition Information per Serving
Calories: 211kcal, Carbohydrates: 25g, Protein: 1g, Fat: 1g, Saturated Fat: 1g, Sodium: 10mg, Potassium: 171mg, Fiber: 1g, Sugar: 22g, Vitamin A: 170IU, Vitamin C: 43mg, Calcium: 11mg, Iron: 1mg
We are a participant in the Amazon Services LLC Associates Program, an affiliate advertising program designed to provide a means for us to earn fees by linking to Amazon.com and affiliated sites.