Club Med Bahamas – Day 0.5 + Bahama Mama Cocktail
This post was one of our first recipe posts back in 2009. It's fun to see how our photography and stories have changed over the years!
Bahama Mama Cocktail Recipe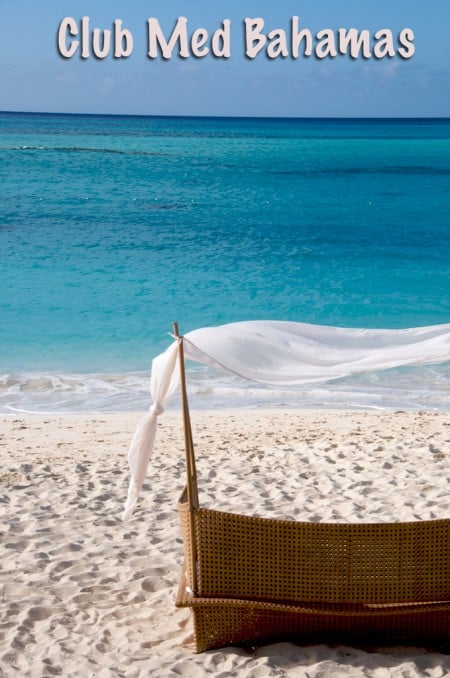 where I'll be napping for the next 7 days…beach side cabanas
I'd like to say that I made it to the Bahamas safe and sound after a crazy 18 hour travel itinerary, but I can't say that I'm safe from pure gluttony from Club Med's amazing resort. After a long and congested red eye flight to Florida, then followed by an 8 hour layover, I was hankering for sleep, protein and booze. When all three of these life's necessities are deprived for eighteen hours, it can almost force a proud girl like to to start begging. But thank god Club Med came before I compromised on anything.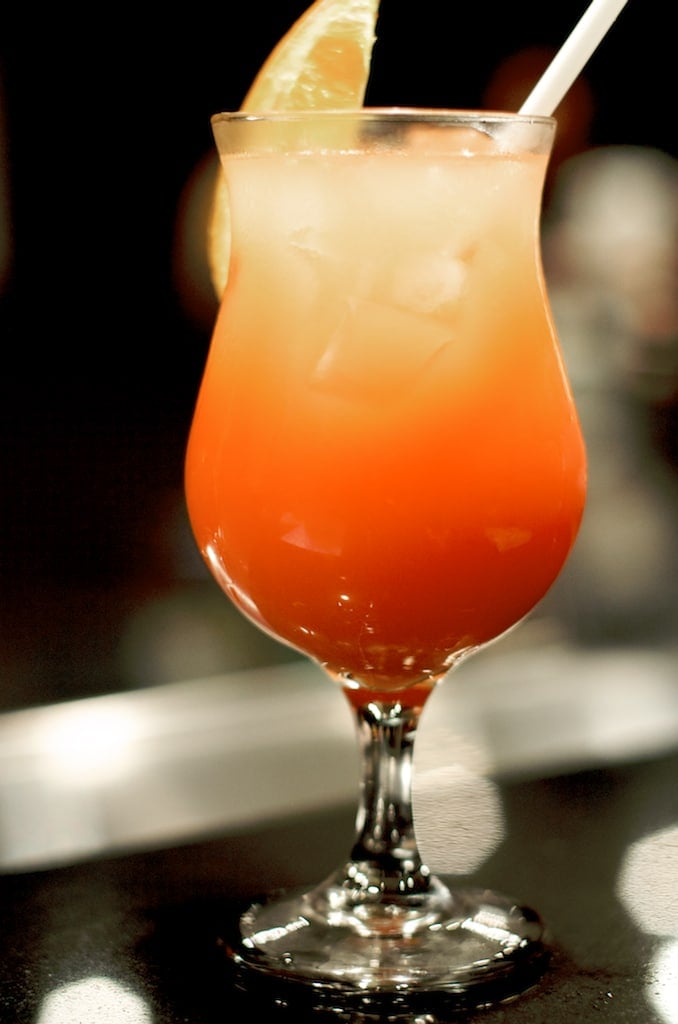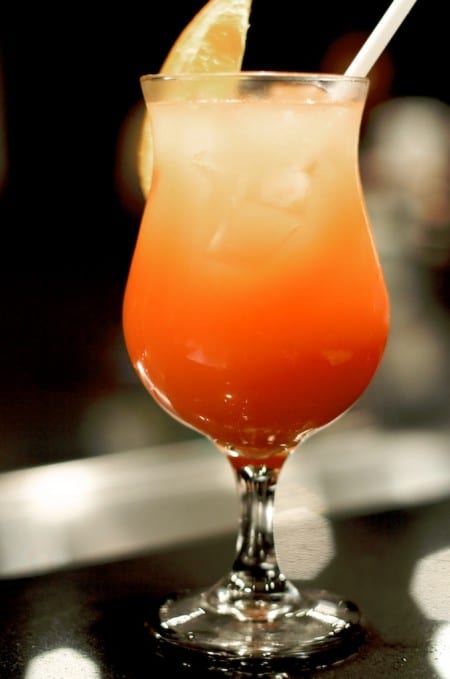 Wow, Wow and Wow! That's pretty much all I have to say for now about their amazing Columbus Isle location in the Bahamas. The water is so blue, it looks like some either dumped a drums of blue dye in it or someone photoshopped and saturated the heck out of the water. Yes, it's that blue and it's that amazing. After arriving in on Saturday at 1:30 pm, we were quickly whisked away to our rooms. With in a few minutes all the bloggers who came out, stripped from our travel weary clothes, into shorts, tanks and t-shirts. We were all ready and waiting for this wonderful moment of gathering and friendship, all live and real, rather than via the internet and twitter.
cocktail gathering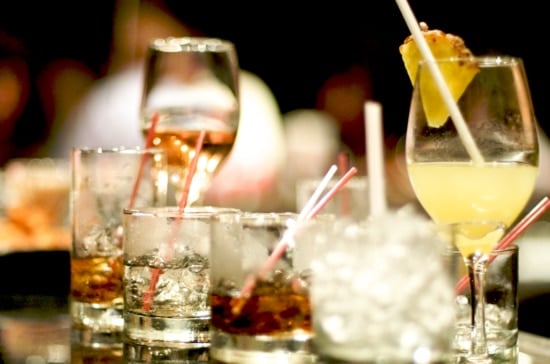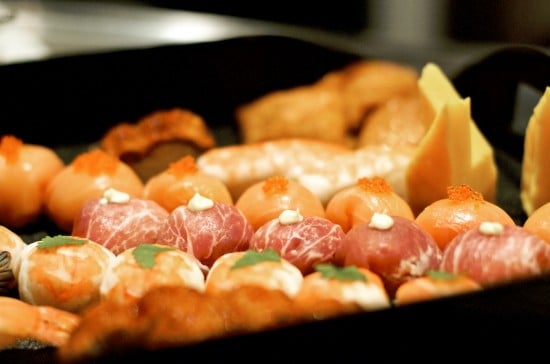 appetizers to nibble with drinks: assortment sushi, rice rolls and fried scallops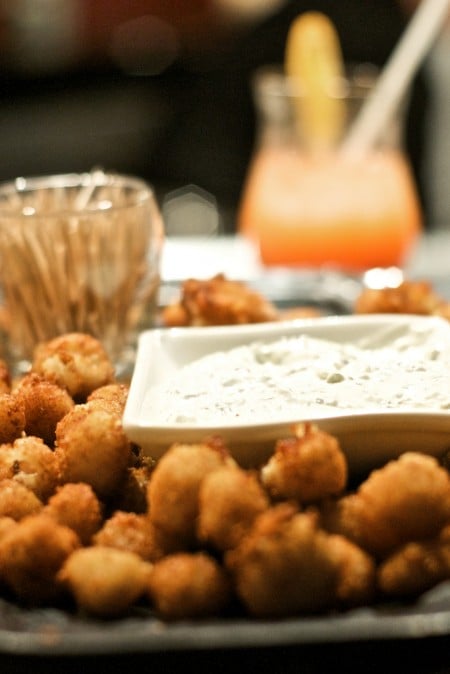 We all consumed some snacks and a round of drinks, then were escorted on a quick tour of the property. Then we immediately attended a fabulous little cocktail party with the blue azure beauty of the Bahamian sea as our backdrop. Crazy, it's was all just crazy. Everything happened so quickly, I can't believe all this occurred in our first half day on Saturday!! I was most excited to find out that this Club Med location was serving a Bahama Mama cocktail! Last week, Todd bought a fabulous cocktail book, Dale Degroff's The Essential Cocktail. We were hankering to make the Bahama Mama cocktail for my last post before my departure. Unfortunately, we didn't have all the rums that were needed. Thank you to the cocktail party, I still had my Bahama Mama Cocktail and it could not have been more perfect. I'm in the Bahamas, BABY!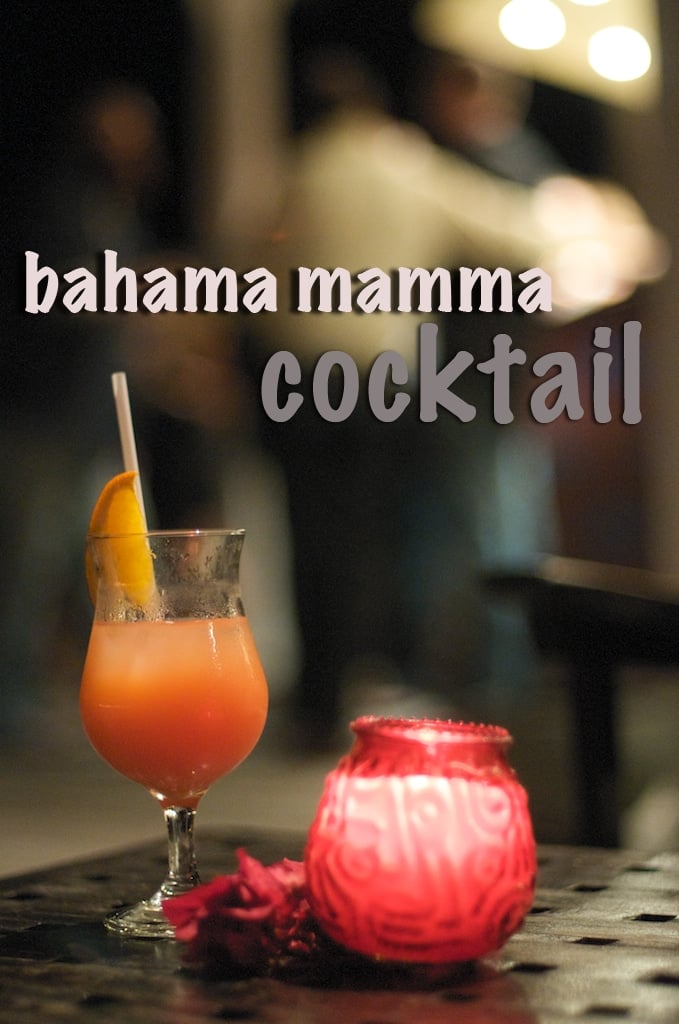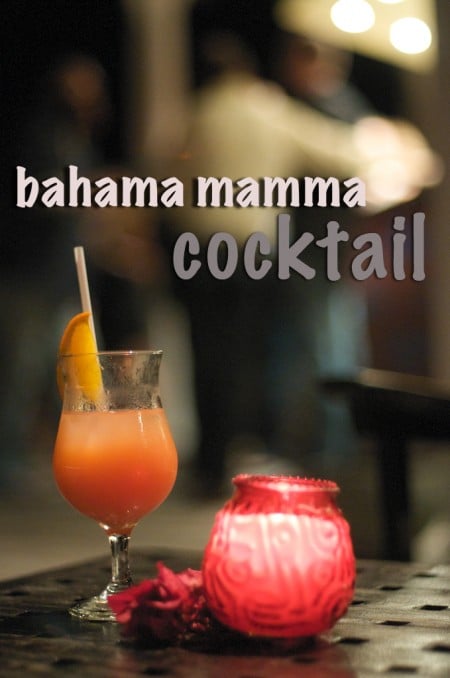 Check out our Cocktail Recipes Here and our Complete Whiskey Guide.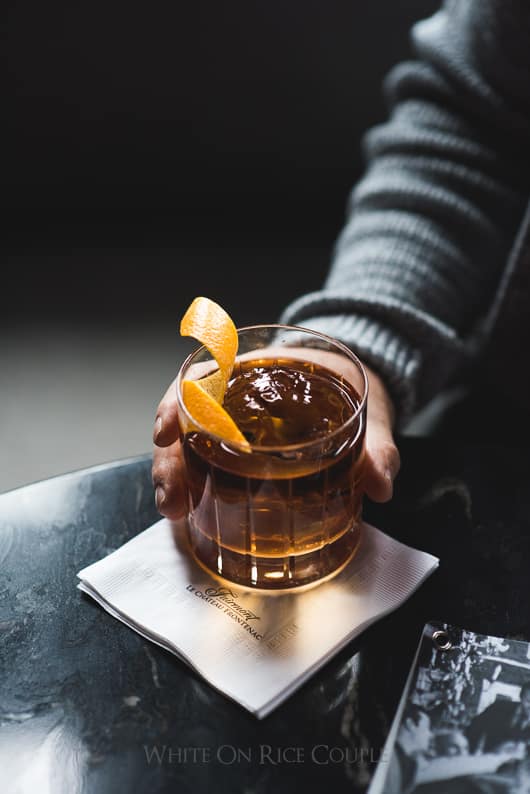 Read my 2009 Club Med Blogger series: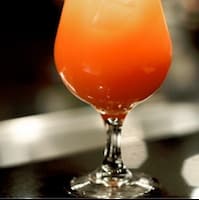 Bahama Mama Cocktail Recipe
Ingredients
3/4 ounce (20ml) white rum
3/4 ounce (20ml) añejo rum
3/4 ounce (20ml) Myer's dark rum
1/2 ounce (15ml) coconut rum
3 ounces (90ml) unsweetened pineapple juice
2 ounces (60ml) fresh-squeezed OJ
1 teaspoon (5ml) grenadine
dash of Angostura bitters
Maraschino cherry for garnish
Orange slice for garnish
Instructions
Combine all but garnish (white rum, añejo rum, dark rum, coconut rum, pineapple juice, oj, grenadine, and bitters). Shake with ice until very chilled.

Strain into hurricane glass & garnish with cherry and orange slice.
Nutrition Information
Calories: 267kcal, Carbohydrates: 21g, Protein: 1g, Fat: 1g, Saturated Fat: 1g, Sodium: 5mg, Potassium: 227mg, Fiber: 1g, Sugar: 16g, Vitamin A: 118IU, Vitamin C: 37mg, Calcium: 18mg, Iron: 1mg
Here's some more rum cocktail recipes.
We are a participant in the Amazon Services LLC Associates Program, an affiliate advertising program designed to provide a means for us to earn fees by linking to Amazon.com and affiliated sites.