What is Japanese Yuzu? A Yuzu Cocktail Recipe
This yuzu cocktail recipe was one of our first recipe posts back in 2009. It's fun to see how our photography and garden stories have changed over the years!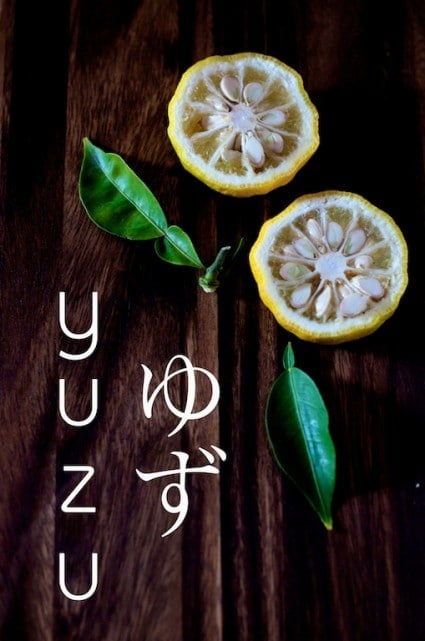 What is Yuzu?
Don't feel bad if you have never heard of this beautiful little citrus, since outside of a few Asian cuisines and particularly in Japanese cultural circles it is seldom grown or used, however we're here to tell you that yuzu is pure culinary gold.
Yuzu is a sour, tart and very fragrant citrus, slightly smaller than a billiard ball. Yuzu is a citrus that isn't eaten straight, but is used as a souring ingredient through the use of it's juice and zest. The flavor is reminicent somewhere between a classic Eureka lemon and an oro blanco grapefruit, but still has its own unique fragrance and flavor. It is a bit more floral and sour and utterly wonderful. It smells so good the Japanese will use yuzu for perfumes and will ritualistically bath in yuzu during Toji (winter solstice). Read all about yuzu citrus on our yuzu info page here.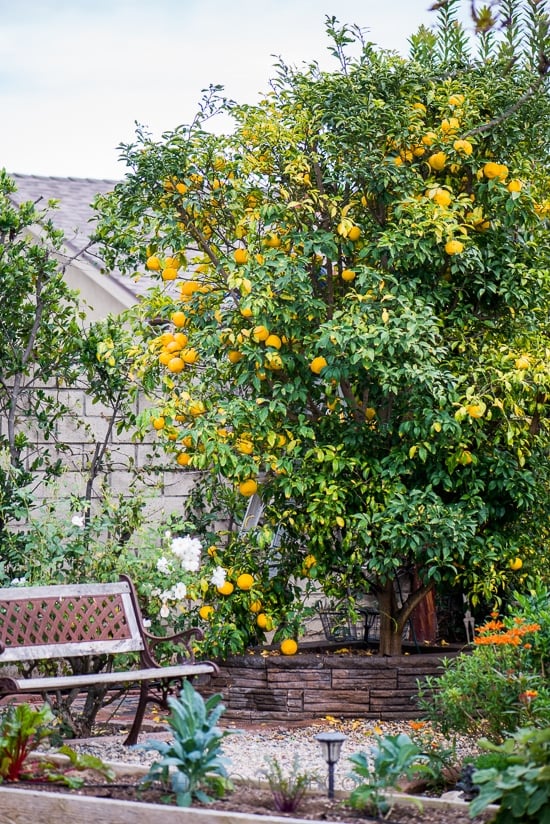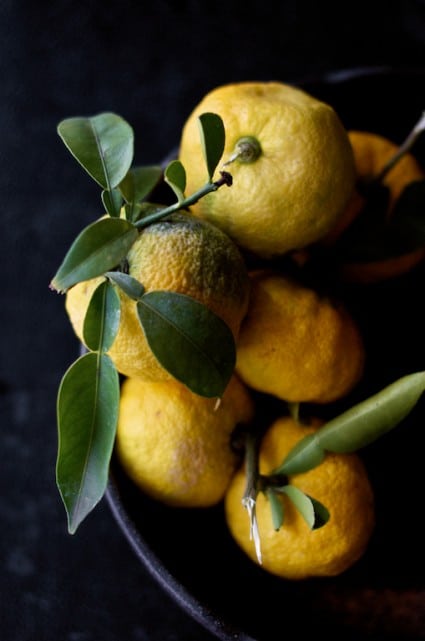 Yuzu Cocktail Recipe
Diane had requested yuzu recipe ideas from readers and there were several fantastic ideas, however I already knew how I wanted to use our first born yuzu. A cocktail, of course. We kept the ingredients simple so the yuzu could be highlighted and not overwhelmed by the alcohol and since there isn't much juice per yuzu, but the rind is so aromatic, we muddled a whole yuzu in order to get the most out of it. The result: pure deliciousness. There will be upcoming recipes featuring the yuzu, but for now we raise our glasses and toast to one of our favorite lumpy garden orbs: Yuzu!
More posts about Japanese Lemons: Yuzu & Kabosu: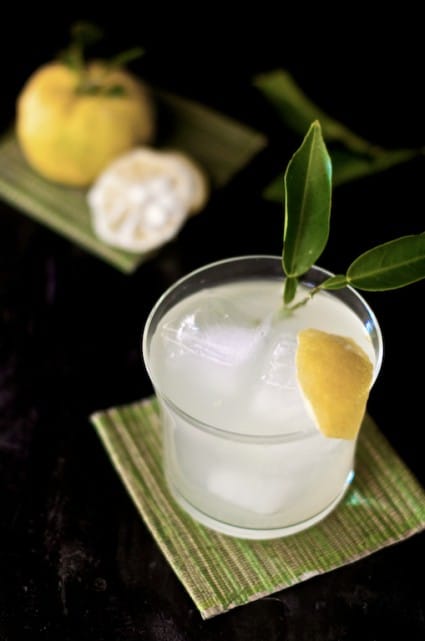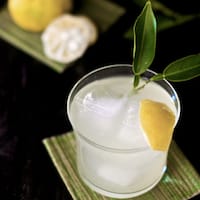 Yuzu Cocktail
The yuzu is extraordinary in its fragrance and beautiful floral, bright citrus flavors. It is hard to substitute anything and have it come out the same. It will just be a different cocktail. Potentially delicious, but still different. A fresh yuzu will usually be significantly more bright than the bottled juice. For the gin, we prefer a gin like Hendricks or Tanqueray Rangpur for this cocktail. There are quite a few Japanese gins which work quite well in this cocktail too.
Ingredients
1 whole Yuzu (or @ 1 1/2 Tablespoons yuzu juice)
2 ounces (60ml) Gin (preferable Hendricks)
couple dashes Vanilla Extract , optional
1/2 ounce (15ml) Simple Syrup , or to taste
dash of orange bitters , optional
2 ounces (60ml) club soda
Instructions
Squeeze the yuzu directly into the cocktail shaker (helps capture the most oils from the zest). Add a 1/4 of the squeezed rind into the shaker. Add the gin, vanilla extract (optional), simple syrup, and optional bitters to the cocktail shaker. Add ice & shake for 15-20 seconds.

Place ice into an old-fashion glass, strain the cocktail over the ice, top with club soda, and gently stir. Garnish if desired.
Nutrition Information per Serving
Calories: 151kcal, Carbohydrates: 7g, Protein: 1g, Sodium: 13mg, Potassium: 2mg, Fiber: 2g, Sugar: 1g, Vitamin A: 50IU, Vitamin C: 19mg, Calcium: 23mg, Iron: 1mg
We are a participant in the Amazon Services LLC Associates Program, an affiliate advertising program designed to provide a means for us to earn fees by linking to Amazon.com and affiliated sites.