Kentucky Sidecar Tangerine Cocktail
This Kentucky sidecar tangerine cocktail was originally published in 2010. It's an oldie but goodie!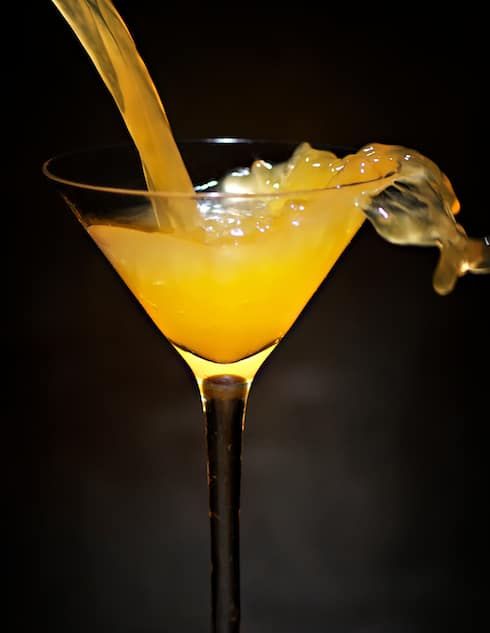 Kentucky SideCar recipe
After reaching a triple dozen fruit trees in the garden, it's hard to pick a favorite. So many wonderful fruits and ensuing cocktails (among other things) have delighted the senses. Yet there is one tree which brings particular pride to the WORC household. Our Algerian Tangerine tree (also known as the Clementine). Upon first planting,the Algerian Tangerine which graces our garden was a scrawny "Charlie Brown" twig. Paltry and sad, we merely hoped for its survival. Then a couple of years ago, it started growing like it was on crack. Most likely it found a decaying underground tentacle from a former landscape behemoth which held root in that corner. It definitely wasn't the hard packed clay which inspired the tangerine's growth.
Whatever the reason, our little Charlie Brown became a show-stopper. Throwing out clusters of tangerines as that would make a grapevine weep in jealousy. Citrusy sweet with that perfect tang which only a righteous tangerine can impart. Luckily the tree holds her fruit seemingly forever, allowing us time to eat them at our leisure while the sugar content continues to intensify in the vibrant orange bombs.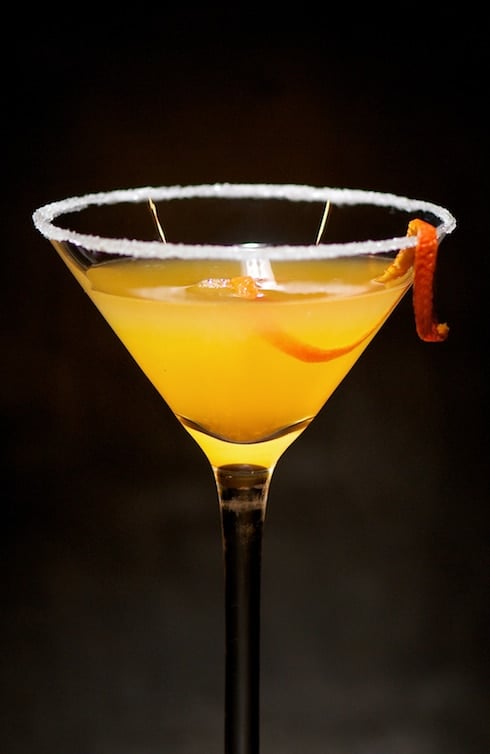 Cocktail with Tangerine Juice
Today we pick our morning'sVitamin C from its branches while still having plenty of tangerines to squeeze, shake, and pour into the evening's cocktails. Although our Margarita & Meyer Lemon Margarita Trees, Sidecar trees, Salty Chihuahua trees, Bellini tree, Screwdriver tree, and Blood Orange can't-choose-any-one-cocktail trees, all supply us with many exceptional inebriating options, none are as prolific and cocktail vibrant as the tangerine's precious jewels.
Like with our blood orange trees, it's hard to choose a favorite cocktail recipe coming from the tangerine tree. Diane has her favorite which she requests for herself and guests when they come over. It is a sweet, luscious, tangy cocktail, heavy on the tangerine juice, however I have my own personal favorite. The Kentucky Sidecar. Another brilliant twist off of the eternal classic, The Sidecar, the Kentucky Sidecar combines a touch of fresh lemon juice, fresh tangerine juice, and a nice little kick of whiskey to form a thoroughbred of a cocktail. Spirited, fiery and beautiful.
Tangerine and Bourbon Cocktail
The combining of bourbon and tangerine is magical. The smooth, smoky fire of the whiskey balances so well with the sweet tang of the tangerine. It is a perfect pairing which doesn't need to be limited to drinks, but is at its highest form when in a cocktail. At the beginning of May, when the Kentucky Derby rolls around, and if you want an alternative beverage to the Derby classic, the Mint Julep, remember this beautiful cocktail. Until then, "Cheers!"
Todd
Check out our Cocktail Recipes Here and our Complete Whiskey Guide.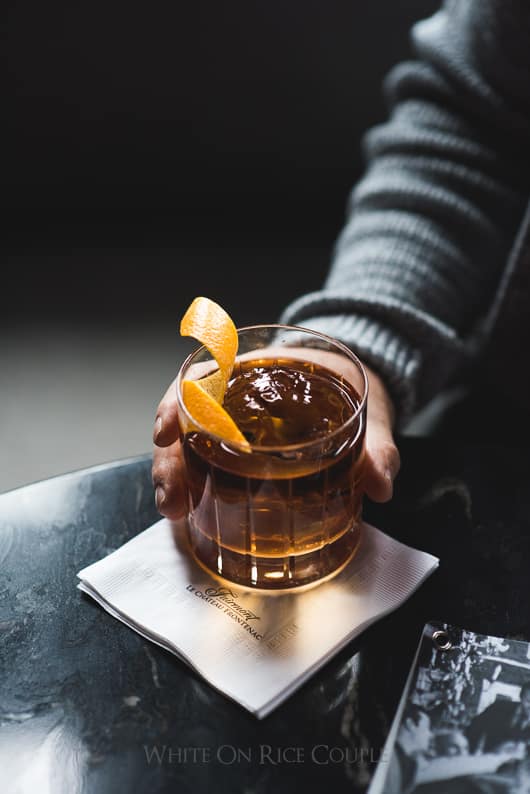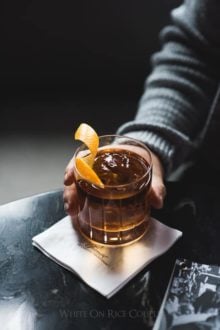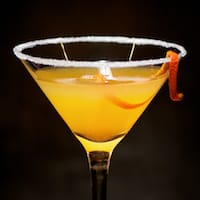 Kentucky Sidecar Tangerine Cocktail Recipe
A bourbon twist on the classic sidecar. Tangerine and bourbon make a great pairing for this cocktail. Depending on how strong we want to make the cocktail, we'll use anywhere from 1 to 1.5 ounces of bourbon per cocktail. Adjust the simple syrup amount to your desired sweetness, plus choosing whether or not to sugar the rim of the cocktail glass will affect the sweetness of the cocktail.
Ingredients
2 ounces (60ml) fresh Tangerine Juice
1/2 ounce (15ml) fresh Lemon Juice
1 - 1 1/2 ounces (30-45ml) Bourbon (a nice small-batch bourbon preferred)
1/2 ounce (15ml) Simple Syrup *see note 1
dash of orange bitters
optional- sugar for rimming glass
Instructions
Optional- If a sweeter taste is desired, rub the rim of a chilled cocktail glass with a tangerine wedge & sugar the rim.

Put all ingredients (tangerine juice, lemon juice, bourbon, simple syrup, and orange bitters) into a cocktail shaker with ice, then shake it with passion for 15-20 seconds. Strain into your cocktail glass.

Garnish if desired - a zest for tangerine is always a nice finish, plus the if you zest over the glass the oils from the tangerine will add additional flavor to the cocktail.
Notes
Note 1: A basic simple syrup is a 1:1 ratio of sugar dissolved in water. example- One cup sugar dissolved in one cup of water. We usually make larger batches and keep on hand in the refrigerator.
Nutrition Information per Serving
Calories: 229kcal, Carbohydrates: 17g, Protein: 1g, Fat: 1g, Saturated Fat: 1g, Sodium: 10mg, Potassium: 126mg, Fiber: 1g, Sugar: 16g, Vitamin A: 144IU, Vitamin C: 23mg, Calcium: 13mg, Iron: 1mg
We are a participant in the Amazon Services LLC Associates Program, an affiliate advertising program designed to provide a means for us to earn fees by linking to Amazon.com and affiliated sites.