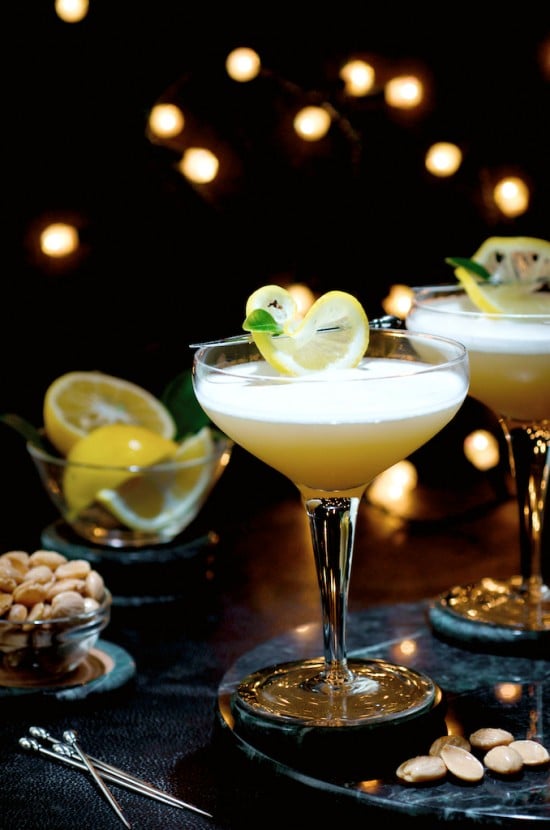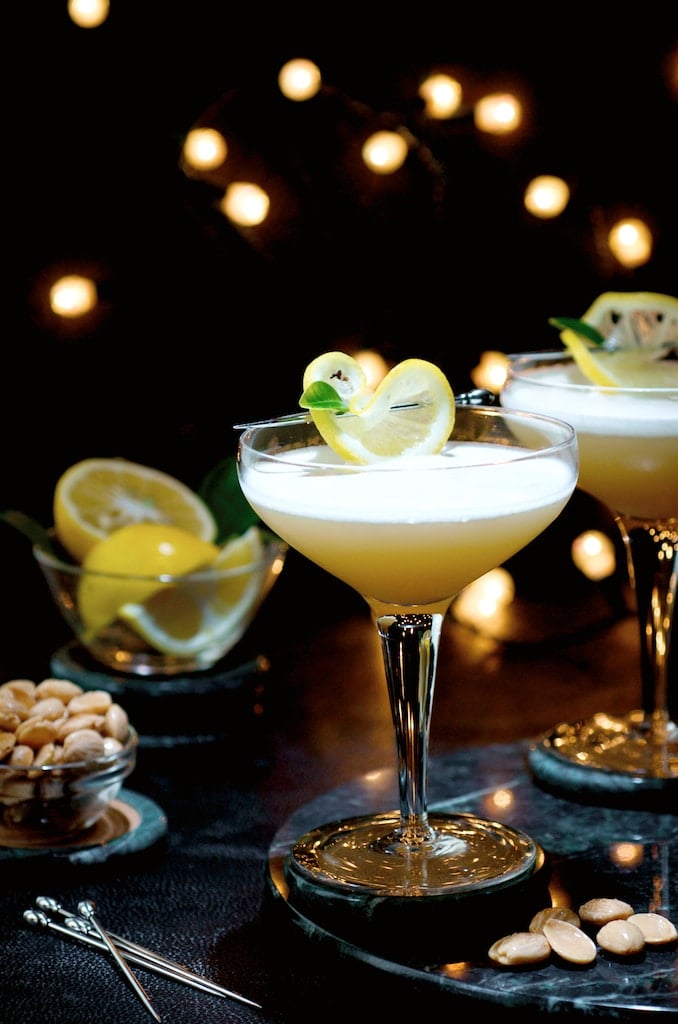 Happy New Year to all and to all a great and safe night of drinking! We'll be shaking it up on NYE with some great cocktails from our mixed drink archives, but the hardest part is deciding where to start. Celebrating with some fine cocktails from our garden citrus is what we really look forward to. During this time of year, the citrus are at their peak and the zest, oil, fragrance of the rinds are what make these cocktails so stellar.
This year, we're making a new cocktail, at least new to us.  We have discovered the Fizz.
Fizz is basically a sour (Whiskey Sour, Sidecar, classic Margarita, classic Daiquiri, etc) that has been tweaked to give a nice foam texture to the top.  Basically, you'll shake and egg white with the lemon or lime juice, then add the alcohol.  Shake a bit more with ice.  Strain into your cocktail glass and pour a bit of club soda on top.   The egg whites create a nice foam on the top while also slightly thickening the drink, making it the perfect way to serve a sour in wintertime.
separate egg, squeeze lemon…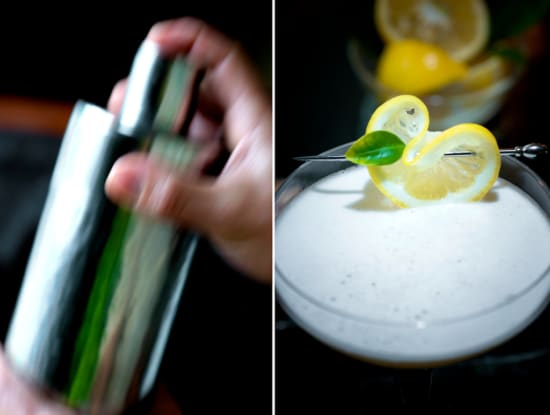 shake, shake, pour and top with a little club soda
Thank you for spending 2009 with us! Your friendship and inspiration throughout this year has made it one of the best years of our lives. We look forward to more great food, recipes and stories with you all!!
More Cocktail Recipes 
Happy New Year!
love,
diane and todd
Sidecar Fizz Cocktail Recipe
Yield: 1 cocktail
Total Time: 5 Minutes
The quality of your lemons makes all of the difference - get the best, and freshest you can
Ingredients:
1 egg white
3/4 ounce (20ml) fresh Lemon Juice
1 1/2 ounces (45ml) Cognac
3/4 ounce (20ml) Grand Marnier
1/2 ounce (15ml) Simple Syrup (optional)
Splash of club soda
Directions:
Combine egg white and lemon juice in a cocktail shaker.  Shake vigorously 20-30 times.
Add cognac, grand marnier, and optional simple syrup. Fill with ice and shake another 20 times.
Strain into a cocktail glass.  Add a splash of club soda and garnish.
Note 1: A basic simple syrup is a 1:1 ratio of sugar dissolved in water. example- One cup sugar dissolved in one cup of water. We usually make larger batches and keep on hand in the refrigerator.
Hello! All images & content are copyright protected. Please do not use our images without prior permission and do not re-publish this recipe. Simply link back to this post for the recipe. Thank you.
Recipe Note for Salt: All recipes containing salt are based on kosher or sea salt amounts, not table salt. If using table salt, reduce the amount used to taste.
our colorful collection of cocktails
Complete list of Cocktail Recipes from our archives that you might enjoy:
[ad]