Drink a Polar Bear (Creamy Vanilla Coke)
This creamy vanilla coke is perfect for warm Summer days. Man are we ever ready for the warm weather to end. Longing for the days beyond t-shirt and shorts attire, it seems like every day we are biding our time and trying to find ways to stay cool and refreshed. Worst of all, we're in for another big heat wave in Southern California before the weather even attempts to cool down a bit. Now you know why we're posting a cold drink recipe in the beginning of October. It's drought-dry and blistering hot over here.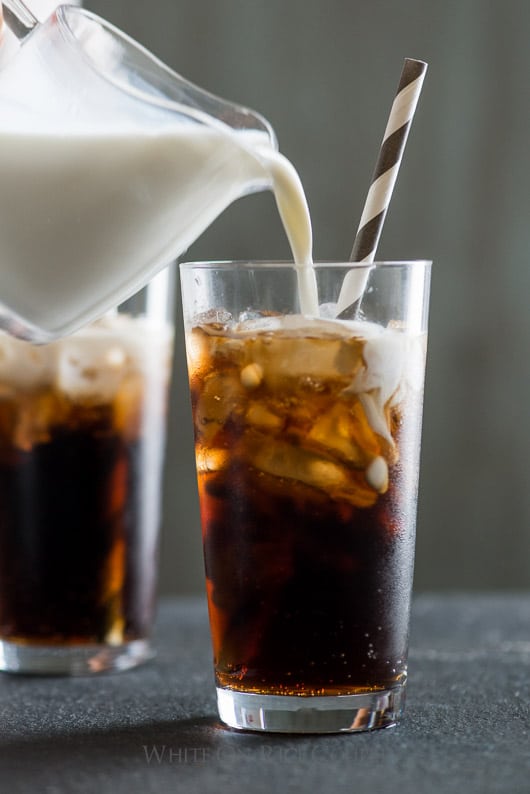 Polar Bear Drink Recipe
Iced tea, sea salt iced coffee, thai iced teas, gin & tonics, fresh lemonade and limeades. We've been making just about every refreshing beverage we can think of to satiate our thirst. Lately I was reminded of one of the favorite treats I had growing up. There was (and still is) a local drive-thru burger place in my small hometown called Czer's In & Out. It was where we'd grab a slew of seasoned fries after sports practice. Or got that post game soft serve ice cream after Little League (half chocolate and half vanilla, please). It is impossible to grow up in that town without having fond memories tied to Czer's.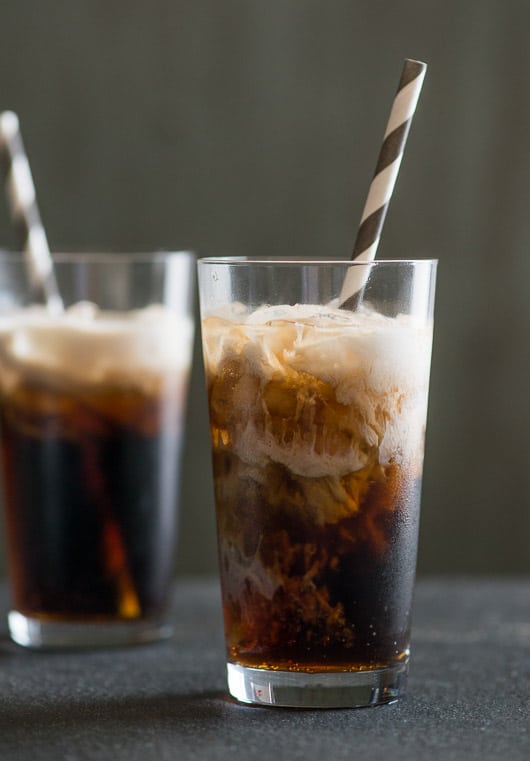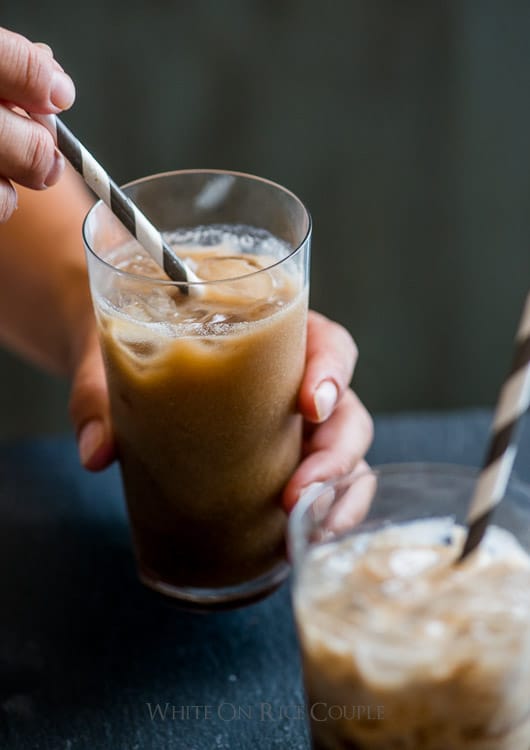 Creamy Vanilla Coke Recipe
One of their off the menu items was a Polar Bear. A creamy vanilla coke. I'm sure they weren't the first and other places have their own names for it, but that is what we all knew it as. Kind of like having a coke float without the ice cream, it was always a summer time favorite. This last summer when I went up to go fly fishing with my dad we stopped by Czer's. I pulled up to the window and asked if they still had Polar Bears, not sure if she'd even know what I was talking about being that it isn't on the menu and about 20 years have past since I've had one there.
Without a bit of hesitation, the girl smiled, "Of course!" It was great to be in my hometown, and a bit more refreshed too.
Enjoy,
Todd
Love our gray and white striped straws for all occasions.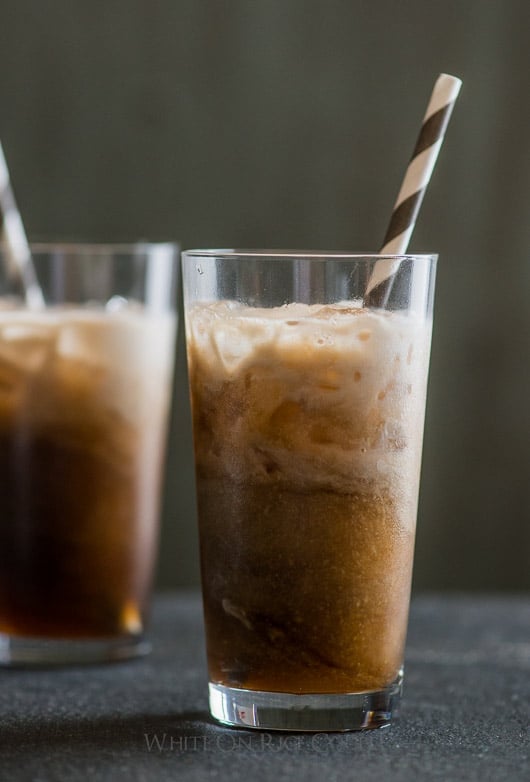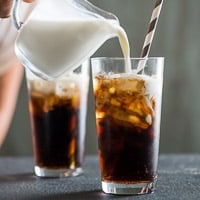 Polar Bear Recipe (creamy vanilla coke)
Guessingly based off of Czer's In & Out Polar Bear (a small little mom & pop drive through, my hometown favorite). It isn't the prettiest drink after 10-15 minutes, but it is delicious.
Instructions
Fill a glass of ice with the coke, making sure there is about one-inch of free space at the top of the glass.

Slowly pour the half and half and vanilla syrup into the Coke. Gently stir and enjoy.
Nutrition Information per Serving
Calories: 192kcal, Carbohydrates: 41g, Protein: 1g, Fat: 4g, Saturated Fat: 2g, Cholesterol: 11mg, Sodium: 32mg, Potassium: 52mg, Sugar: 38g, Vitamin A: 106IU, Vitamin C: 1mg, Calcium: 40mg, Iron: 1mg
More Easy Recipes:
We are a participant in the Amazon Services LLC Associates Program, an affiliate advertising program designed to provide a means for us to earn fees by linking to Amazon.com and affiliated sites.