Creamy Avocado Dip or Dressing- A Failure Worth Keeping
Is it a creamy avocado dip or dressing? It can actually be both deepening on how big your avocado is!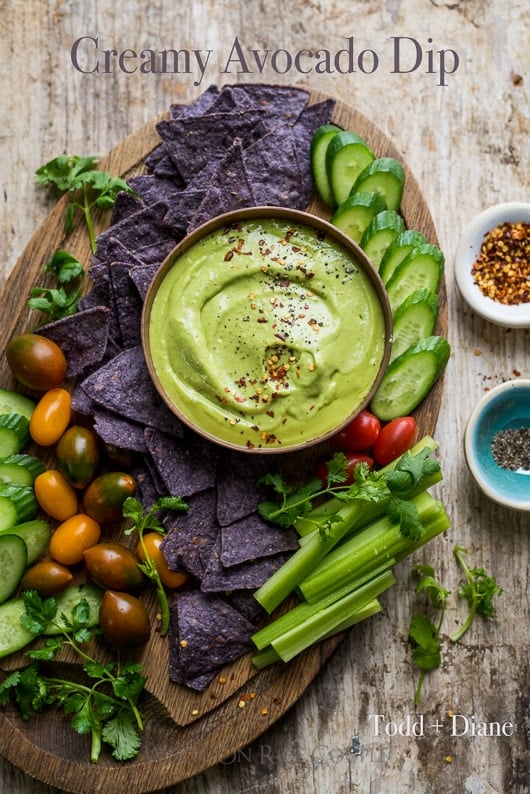 Frustrations in the kitchen aren't new to us. Struggling is learning and of course, a test of patience. If there's a recipe we kept fighting, this was the one but when we realized we needed to stop. The recipe couldn't have been more perfect. A few months ago we were trying to perfect a creamy cilantro dressing for our studio shoot lunches. Team lunches are a big deal, especially when it comes to our salad bar. Because of this, we're obsessed with making it amazing. We just couldn't get the avocado to the texture of a dressing after it was chilled. Our problem was that we didn't want to dilute it down too much because we LOVE the flavor of the avocado. But if there was too much avocado then it became too think.
Video: Creamy Avocado Dip Recipe (or Dressing)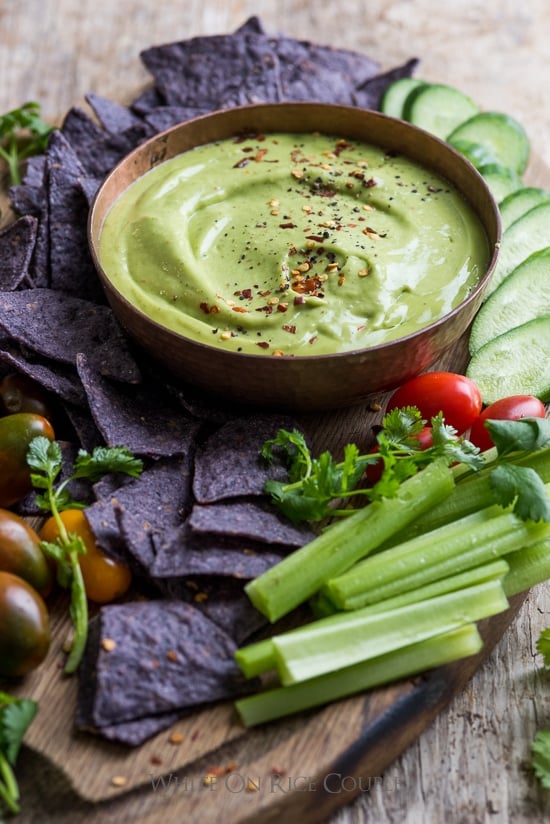 Fast forward about 8 attempts later in the kitchen did we realize that what we were dealing with was actually the PERFECT recipe for a dip! Forget the dressing. We dunked some carrots and celery into our multiple batches of "failed dressings" and talked out loud at how amazing of a dip it was and why we were fighting it to try to force it to become a dressing.
So voila! Our final recipe for our creamy avocado dip was born without any more effort. And for the dressing version? Just add more milk or water and it becomes the dressing for a bed of salad. It's times like these when we "think about it too much" and try to force something that isn't meant to be. This creamy avocado dip recipe has been a hit and the story that goes with it makes it even more delicious and precious.
Enjoy. -diane and todd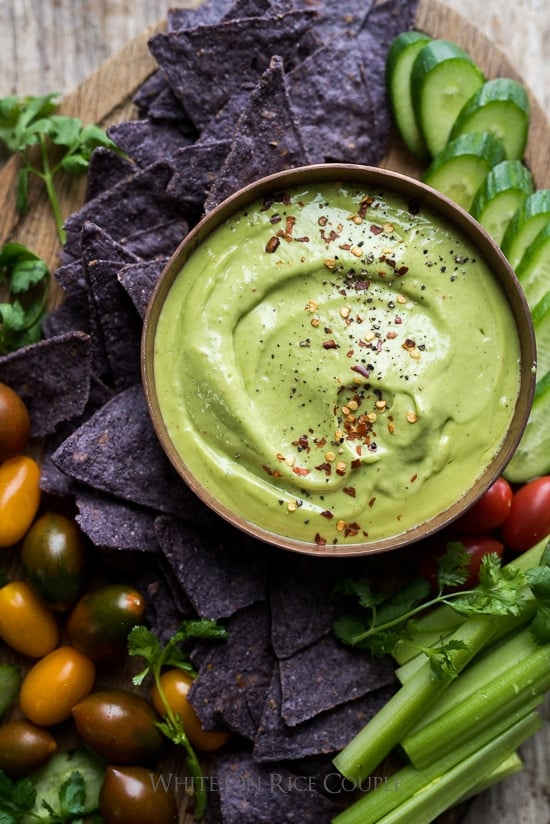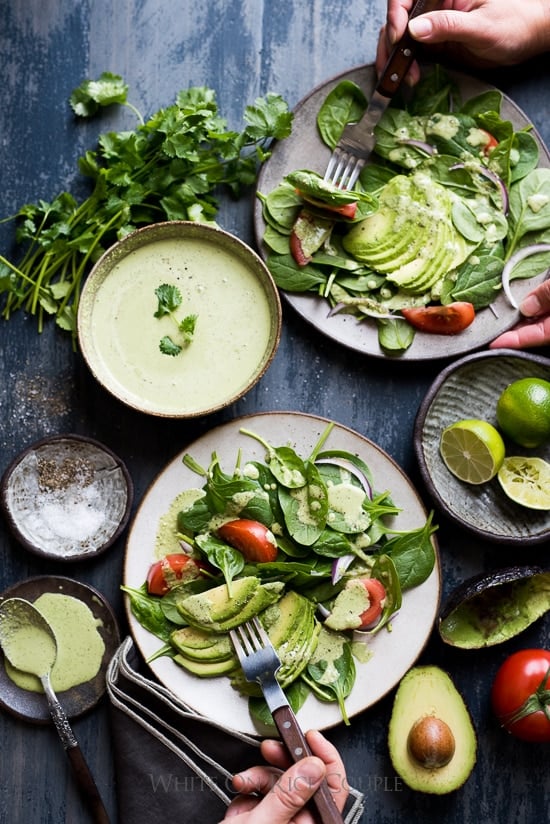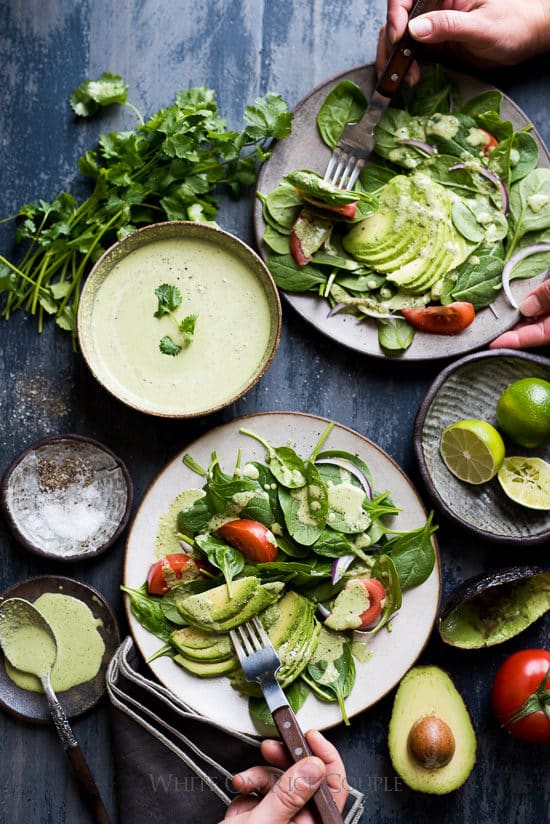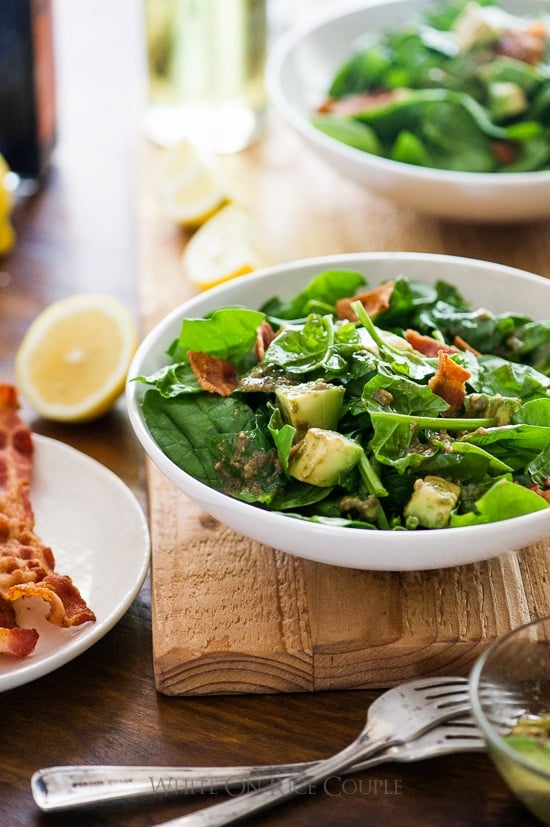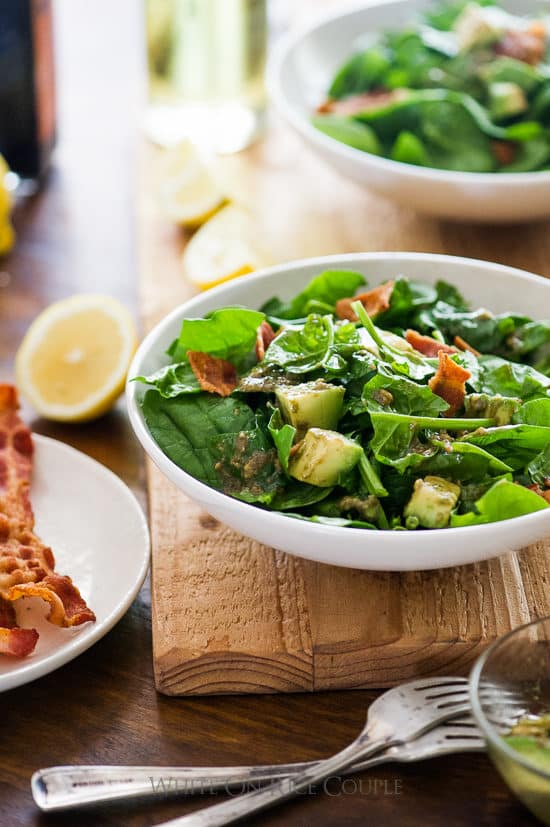 Here's more avocado recipes to enjoy. This recipe was originally publish din 2017 and re-published in 2019 with an updated video.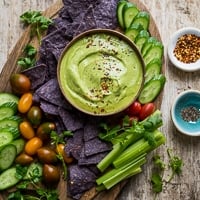 Creamy Avocado Parmesan Dip or Dressing
Avocado sizes will vary, which will result in different thicknesses of the dip/dressing. Just play it by eat and to taste with adding a little bit of water at a time until you get the consistency you want for how you want to eat it. Enjoy!
Ingredients
For the dressing
1/2 cup (120 ml) oil
1/2 cup (120 ml) water
1 cup (225 g) mayonnaise
1 medium (1 medium) avocado , peeled, seeded and cut into chunks
Zest of 1 lime
2 tablespoons (30 ml) fresh lime juice
1 cup (120 ml) chopped cilantro
2 cloves (2 cloves) garlic , minced
1 teaspoon (5 ml) black pepper
1/2 teaspoon (2.5 ml) kosher or sea salt , or to taste
3/4 cup (75 g) freshly grated parmesan
1 teaspoon (5 ml) sugar
1/2 teaspoon (2.5 ml) chili flakes
For the Salad:
Your favorite greens
Tomatoes , carrots, cucumbers, etc…
Croutons
parmesan shavings
black pepper , to taste
lime wedges (optional)
Instructions
Combine all the ingredients in a blender (oil, water, mayonnaise, avocado, lime zest, lime juice, cilantro, garlic, black pepper, salt, parmesan, sugar, and chili flakes) until everything is smooth.

Adjust to your preferred consistency if needed by adding a little bit of water at a time.

If you're serving as a dip, add some chips and veggies to the side for dipping. Or toss it into your favorite salad greens and all your favorite salad toppings for an awesome salad.
Nutrition Information
Calories: 356kcal
We are a participant in the Amazon Services LLC Associates Program, an affiliate advertising program designed to provide a means for us to earn fees by linking to Amazon.com and affiliated sites.