Vietnamese Style Pickled Carrots from Eating Local Cookbook
We're obsessed with Vietnamese picked carrots. Our pantry and fridge are continually stocked with pickles from our garden vegetables and when we're low on staples such as Vietnamese pickled carrots, we'll forage our veggie plots for new replacements. But this year, the daikon plot is taken up with fresh spinach, so all we had to pickle were the carrots. That's fine by us because Vietnamese pickled carrots are still perfect as a single accompaniment. The carrots by themselves are equally divine and versatile!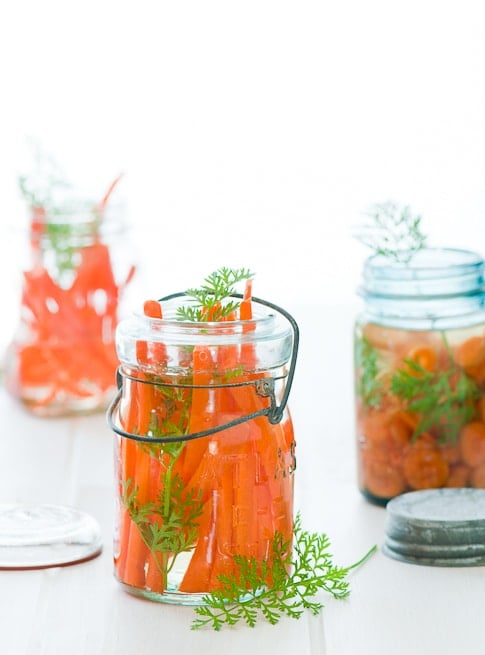 Our favorite tool makes the perfect cut QUIICK. More info here: OXO Julienne Tool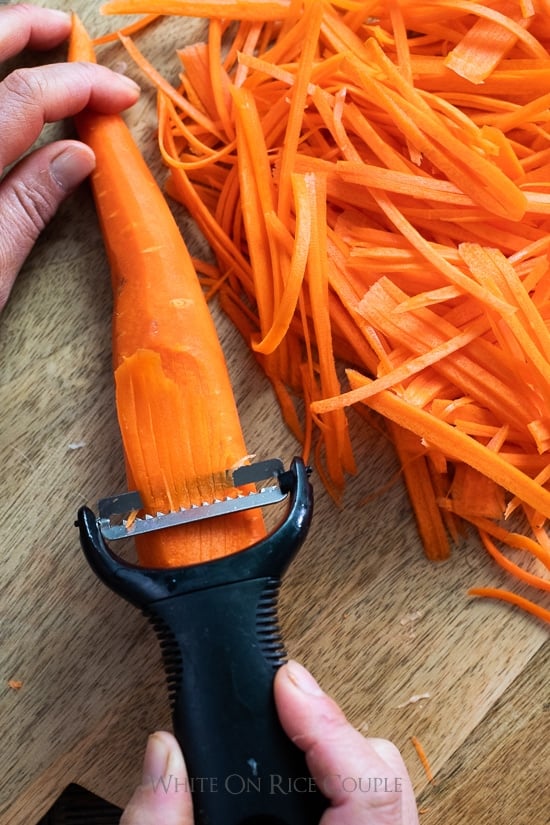 When we first started the blog, one of the first recipes put up was our staple Vietnamese carrot and daikon pickles recipe. But last week we wanted to try a different recipe and we found it in a gorgeous new book by Janet Fletcher called Eating Local: The Cookbook Inpsired by America's Farmers.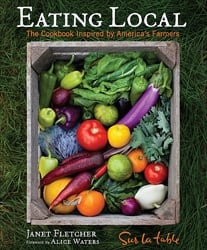 This lovely cookbook is a farmers markets dream because the every single recipe had a fruit or vegetable included in it and perusing through it is like walking the stalls of our local farmers markets. Each page is bursting with fabulous produce and it's like visiting a stand from a favorite farmer. The color, freshness and appeal of every recipe is a proud reminder of why so many of us try to eat local and support our farmers
Eating Local also takes readers on to the land and into the homes of 10 of America's best small farmers as well. Their stories instantly connect all of us all to this vast food chain of eating locally and sustainably. I'm really looking forward to cooking from this cookbook because there's recipes in here that can allow me to create a complete meal from fresh produce. A few days of vegetable meals isn't a bad idea and my body is craving for that lately.
-diane
Favorite tools for making Vietnamese Pickled Carrots :
It can sometimes be hard to find good Vietnamese ingredients and tools. Here's some of the favorites for pickling and beyond: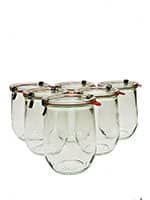 Weck 1L Tulip Jars (set of 6)
– These are one of our favorite shapes of Weck Jars. A beautiful tulip shape, they hold 1 liter each (4 cups) making them perfect for bigger batches of pickles and other tasties.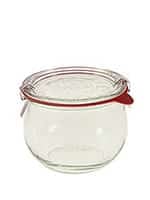 Weck 1/2 L Tulip Jars (set of 6)
– These are one of our favorite shapes of Weck Jars. A beautiful tulip shape, they hold 1/2 liter each (about 2 cups) making them perfect for smaller batches of pickles and other tasties.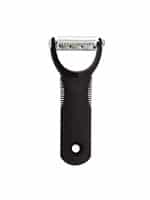 OXO Julienne Tool
– This little tool makes julienning the carrots and other ingredients a breeze.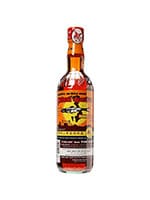 Flying Lion Fish Sauce
– This has been our house fish sauce for decades. Great stuff! We'll use it to make our
dipping sauces
as well as marinades.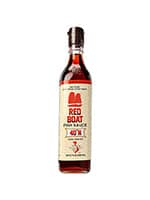 Red Boat Fish Sauce
– 100% all natural first press extra virgin Vietnamese fish sauce. A solid craft fish sauce producer.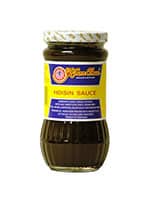 Koon Chun Hoisin Sauce
– Our house favorite hoisin sauce. Great flavor. We use it to make a dipping sauce for spring rolls.
Here's my personal family Vietnamese Pickles recipe.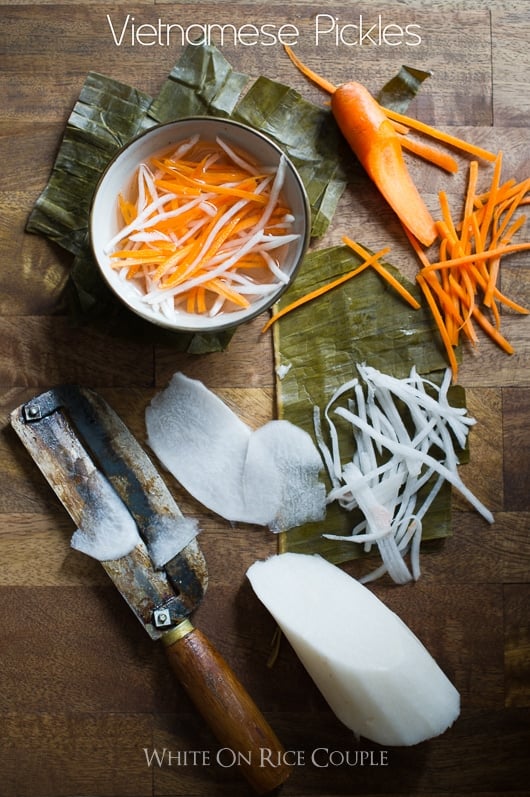 Watch Our Vietnamese Pickled Carrots Video:

Here's my personal recipe for
Vietnamese Fish Sauce Dip
and click here for all our
popular Vietnamese Recipes
that are sometimes traditional and definitely sometimes not.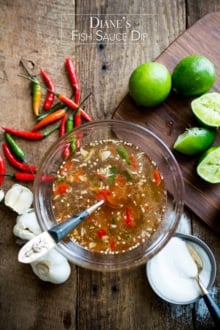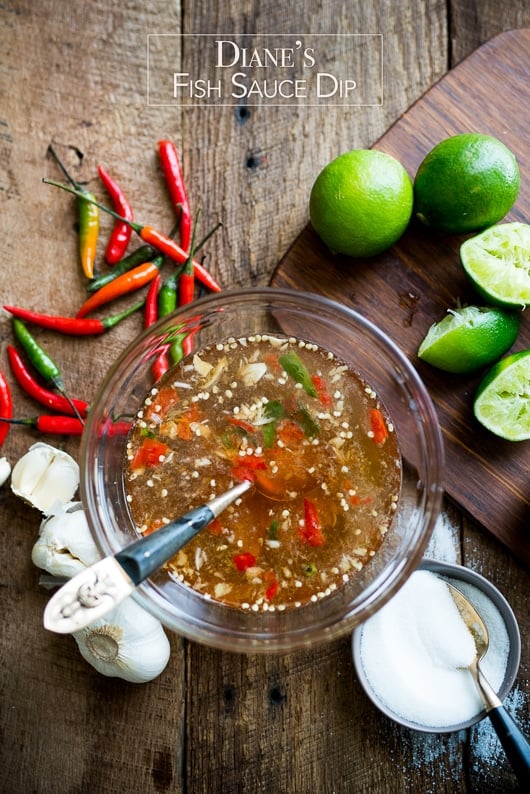 Here's our tutorial on How To Roll Spring rolls and All Our Great Spring Rolls Recipes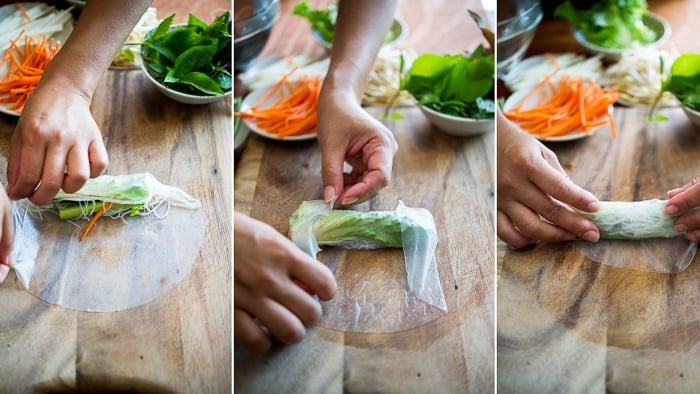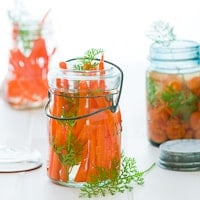 Vietnamese-Style Carrot and Daikon Pickles
adapted from Eating Local by Janet Fletcher
Since I only had carrots growing in my garden and no daikon, I simply replaced the daikon half with carrots. Use any ratio you wish for the pound of veggies. Next time, I'll have to try just pickling daikon!
Makes about 1 lb. of pickles.
Ingredients
1/2 pound daikon , peeled
1/2 pound large carrots , peeled
1 teaspoon kosher salt or sea salt
1 cup unseasoned rice vinegar
3 Tablespoons sugar , or to taste
1 cup water
Instructions
Wash daikon and carrots and cut into matchstick sizes, or round sizes (about thickness of a 25¢ quarter). Pat dry.

In bowl, mix vinegar, salt, sugar and water until the sugar dissolves. Add the carrots and daikon to the mixture and let marinate for at least 1 hour before serving.

For best pickled flavor, store vegetables in an airtight mason jar for about 5 days in the refrigerator.
Nutrition Information per Serving
Calories: 40kcal, Carbohydrates: 8g, Protein: 1g, Fat: 1g, Saturated Fat: 1g, Sodium: 318mg, Potassium: 155mg, Fiber: 1g, Sugar: 7g, Vitamin A: 4736IU, Vitamin C: 8mg, Calcium: 19mg, Iron: 1mg
We are a participant in the Amazon Services LLC Associates Program, an affiliate advertising program designed to provide a means for us to earn fees by linking to Amazon.com and affiliated sites.