Tomatillo Salsa Recipe and Food & Wine Festival Ixtapa/Zihua, Mexico
This tomatillo salsa recipe is shared from the Chefs at Club Med. It's flavorful and fantastic. Enjoy!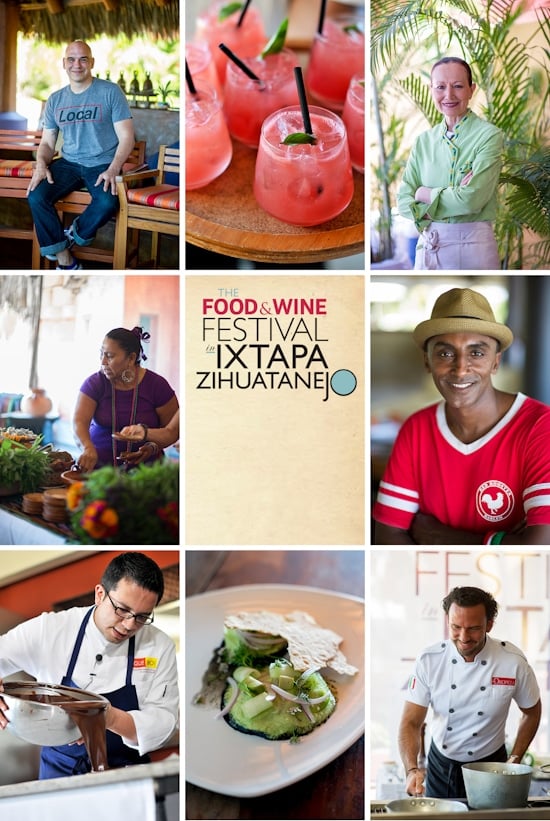 Easy Tomatillo Salsa Recipe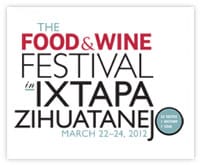 Mexican breakfasts are something we love to treat ourselves to on occasion and we always consider it such a treat. The flavor, textures and exciting spices of a plate of chilaquiles or breakfast tacos is a champion breakfast that fuels us for the long days. And when we have the opportunity to feast on such breakfasts in Mexico, we feel double lucky.
This year we had the opportunity to experience not only Mexican breakfasts, but authentic local food at Food & Wine Magazines annual festival again in Ixapa/Zihuatanejo.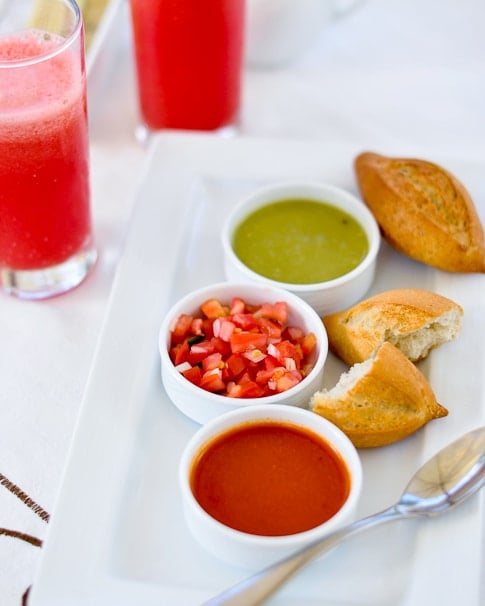 breakfast of fresh watermelon juice, bread & trio of salsas from Viceroy Zihuatanejo
Last year we were invited to this event and were able to meet and photograph American Chef Rick Bayless along with a wonderful handful of local Mexican chefs. This year, the roster was even more fabulous with mind-blowing talent from Chefs Michael Symon, Marcus Samuelsson, Patricia Quintana, Alfredo Oropeza, Daniel Ovadia and wine expert Mark Oldman. This assemblage of food talent was so diverse and terrific. We felt so incredibly lucky to be able to have private time to photograph them and document the event through our lens.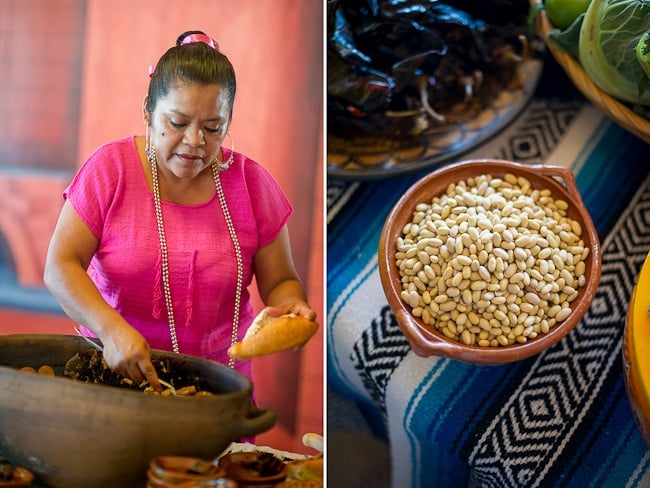 The Food & Wine Festival in Ixtapa/Zihuatanejo is 3 days of cooking demo's, classes, events and tours that explore the local flavors and food culture of Ixtapa/Zihuatanejo. Local food lovers, as well eaters from around the world gather in this gorgeous tiny costal town to celebrate Mexico's 32 tastes from the 32 different states.
Here are some photo's and highlights to share along with the tomatillo salsa recipe:
Chef Michael Symon, from Food Network and Top Chef, is so fun to be around such a great teacher. He always radiates energy and love of food. His demo on how to braise meat and how to source quality food was incredibly informative. Chef Symon talked about the importance of searing meat before braising to enhance the flavor of braises.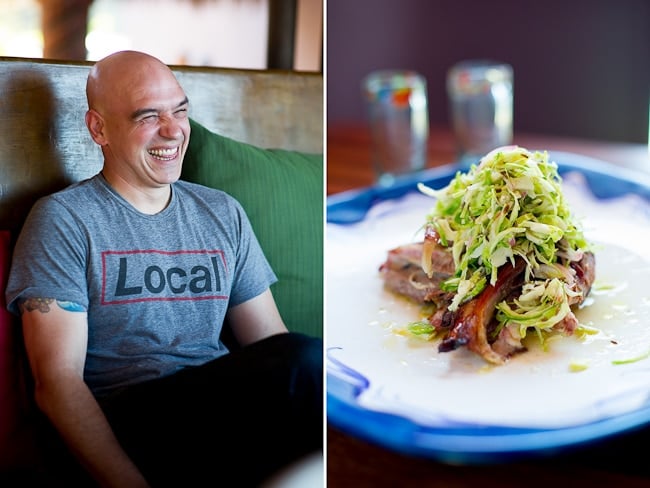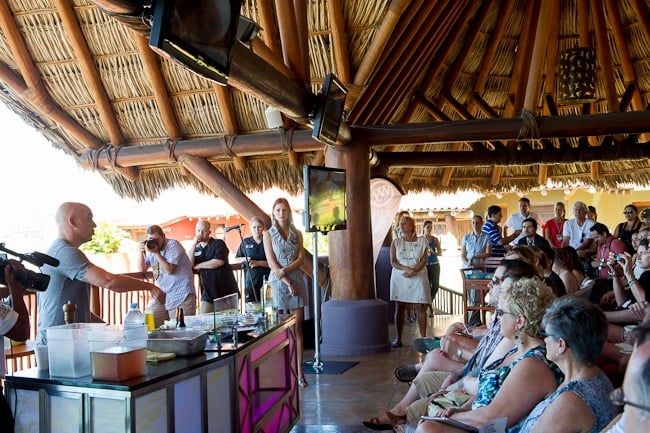 Chef Patricia Quintana is one of Mexico's most celebrated chefs. She is credited for starting Mexico City's first Culinary Institute and owns the highly respected Izote restaurant in Mexico City. Chef Quintana shared her expertise on sourcing fresh fish and cooking with various chiles from Mexico.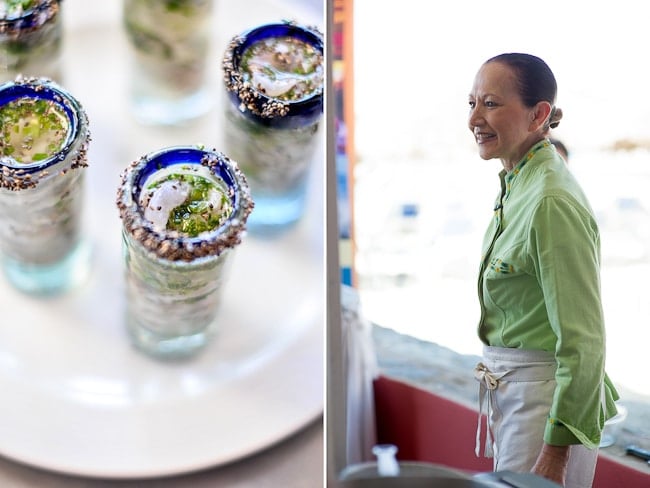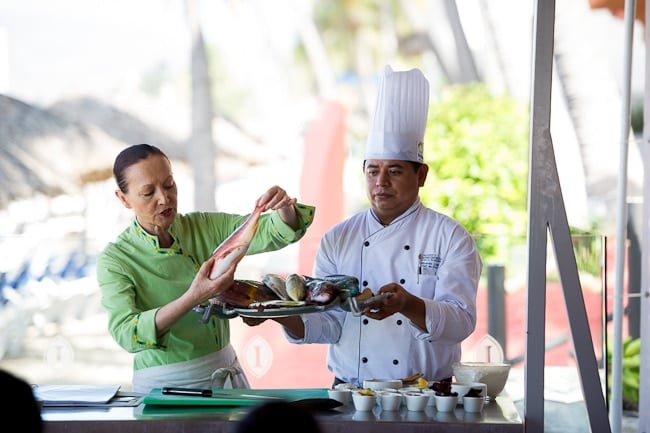 Chef Marcus Samuelsson has won numerous awards for his cooking, including the James Beard Award for Best Chef New York City. His love and respect of Mexican food was obvious. He shared his recipe for fish tacos and every time he talked about the local Mexican food and culture, his face would light up with joy.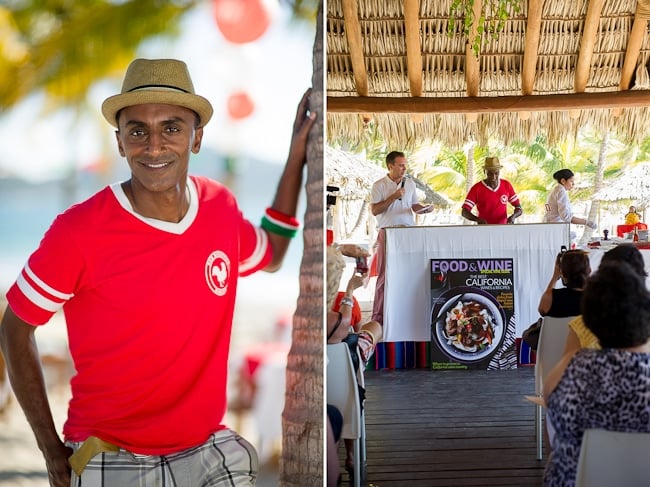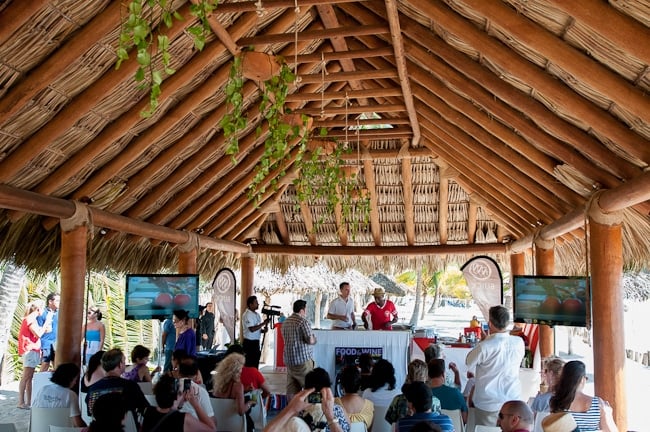 Chef Alfredo Oropeza is one of Latin America's most successful chefs and launched numerous television food shows. His vegan tofu miso and kale dip was fantastic.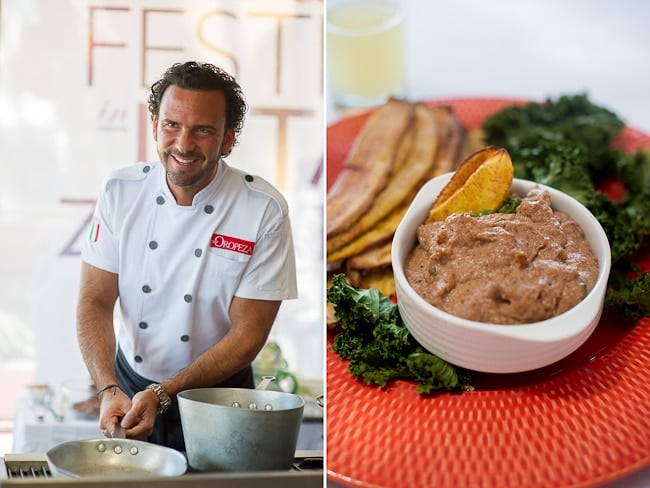 Wine expert Mark Oldman shares his expertise at the wine, tequila and mescal tastings. Mark made understanding wine and spirits approachable and explained things in easy to understand concepts. And, Mark made it super fun.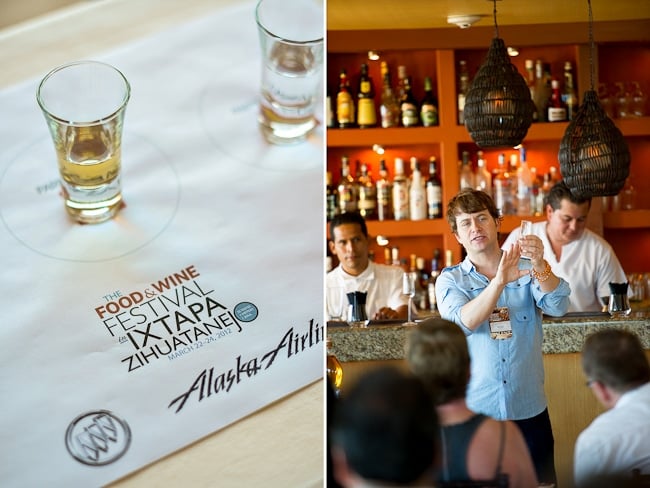 Plenty of watermelon margaritas for refreshments were offered for re-hydration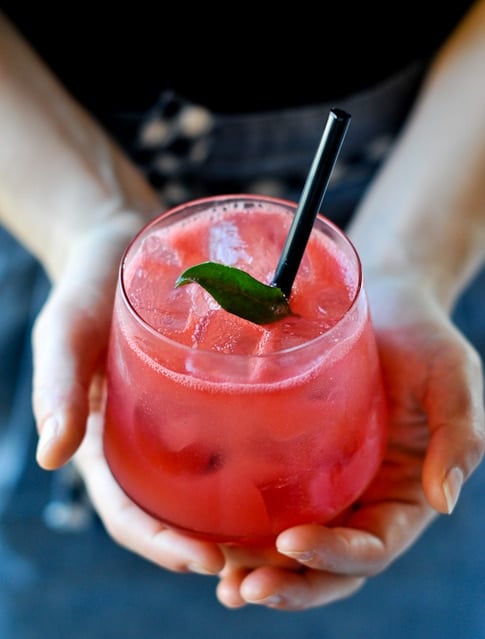 Chef Daniel Ovadia – one of Mexico's youngest and most successful chefs cooked up a storm sharing some amazing authentic Mexican dishes. One of the dishes he made was wrapped in banana leaf, then wrapped in clay and cooked in an oven.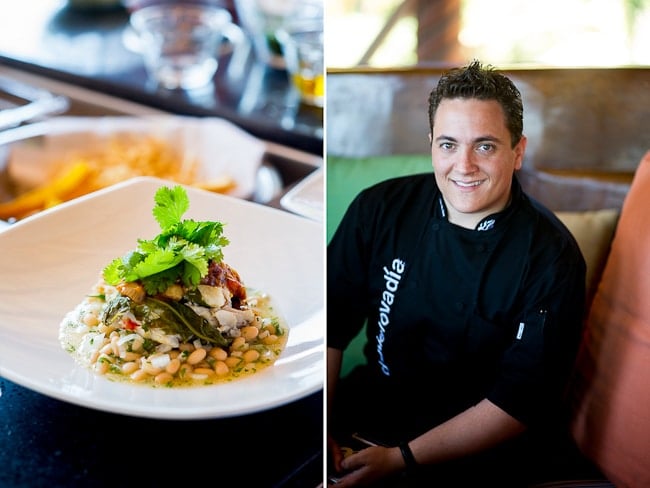 Viceroy Zihuatanejo hosted us for the 3 days. Their gorgeous, beachside resort property was a honeymooners dream. Viceroy didn't feel like staying in a traditional hotel. Each room was nestled away in private areas of the lush property, giving the feeling of staying in small private villas. Their "floating beds" were a highlight and here's the best visual description of what they are.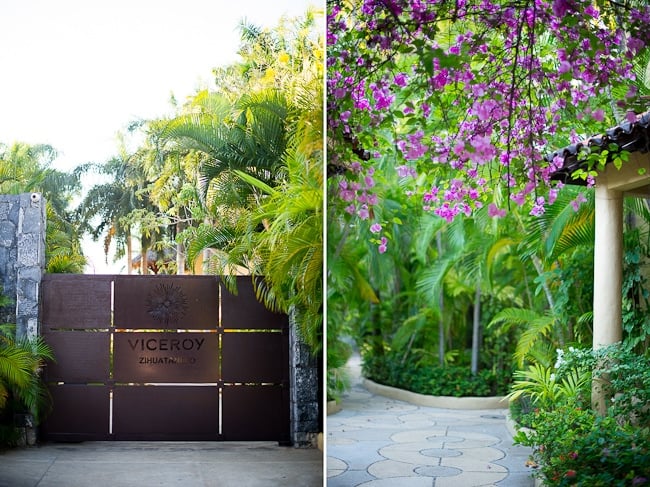 View of Playa de Ropa from Viceroy Zihuatanejo . All restaurants had this stunning view. If you want a quiet getaway with perfect beach access, this is the perfect place. And if you're going on your honeymoon, then even better!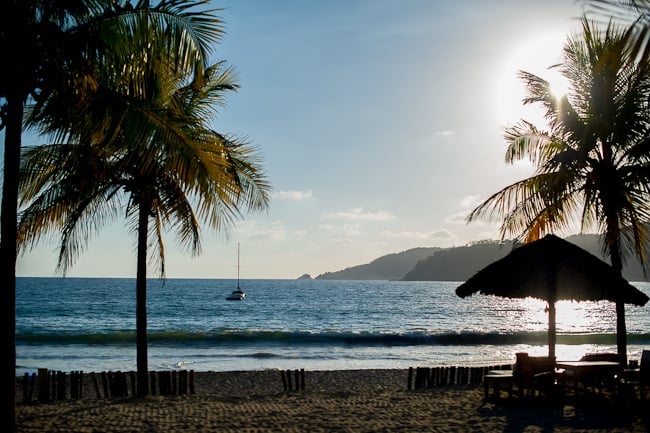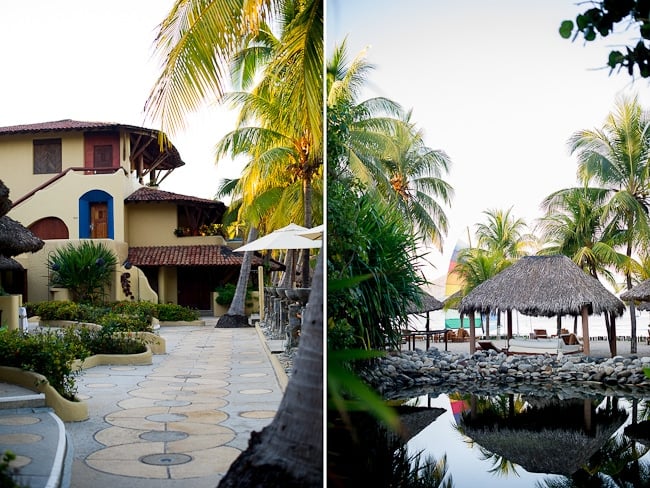 morning breakfast of fresh bread and chicken chilaquiles at Viceroy Zihuatanejo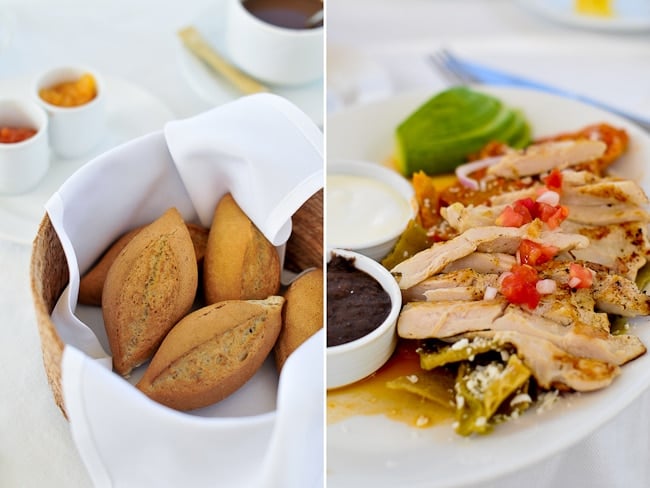 Last evening in Mexico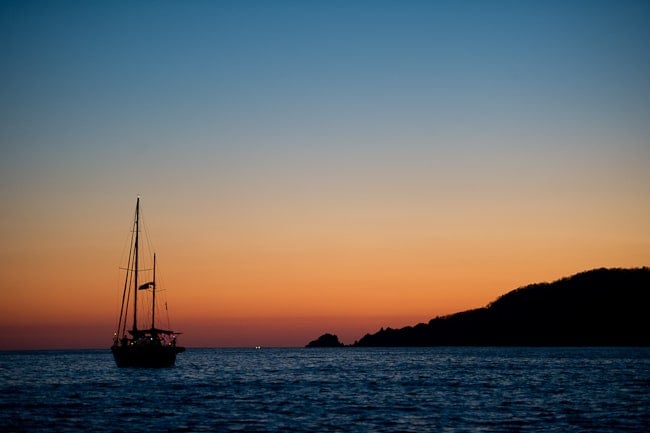 Thank you again to everyone at Food & Wine the whole team at Curator PR : Scott, Lisa, Anne Marie for the invitation and for providing all our travel and accommodations.
Below: rockstars of Curator PR who organized this amazing event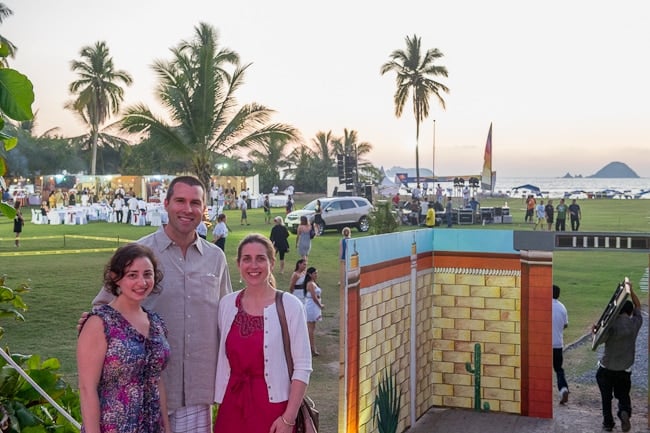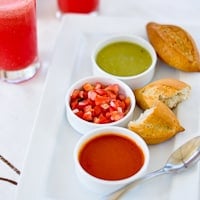 Tomatillo Salsa
Recipe provided by the Viceroy Resort in Zihuatanejo.Makes about 1 cup.
Ingredients
1 lb. (455 g) Green Tomatillo
1/4 onion
1 clove garlic
1/4 lb (115 g) Habanero chile
Salt to taste
water , as needed
Optional Additions
1-2 Green onions , sliced
cilantro , chopped
1/4 avocado , diced
Instructions
Remove husks from tomatillos and rinse. Boil the tomatillos, onion pieces, garlic and habanero chile for 20 minutes.

Drain any excess juices released from the ingredients, allow to cool. Then blend these ingredients with a little water. Season with salt to taste.

Optional - You can mix in chopped green onion, cilantro and/or some avocado. It is very delicious!
Nutrition Information per Serving
Calories: 73kcal, Carbohydrates: 11g, Protein: 2g, Fat: 3g, Saturated Fat: 1g, Sodium: 5mg, Potassium: 477mg, Fiber: 4g, Sugar: 6g, Vitamin A: 448IU, Vitamin C: 57mg, Calcium: 19mg, Iron: 1mg
We are a participant in the Amazon Services LLC Associates Program, an affiliate advertising program designed to provide a means for us to earn fees by linking to Amazon.com and affiliated sites.