Blood Orange Pops from Bi-Rite Creamery Sweet Cream & Sugar Cones
Blood orange pops are one of our favorite popsicle recipes. The bright fresh flavors of fresh blood orange juice make these popsicle flavors outstanding. And the colors are beautiful!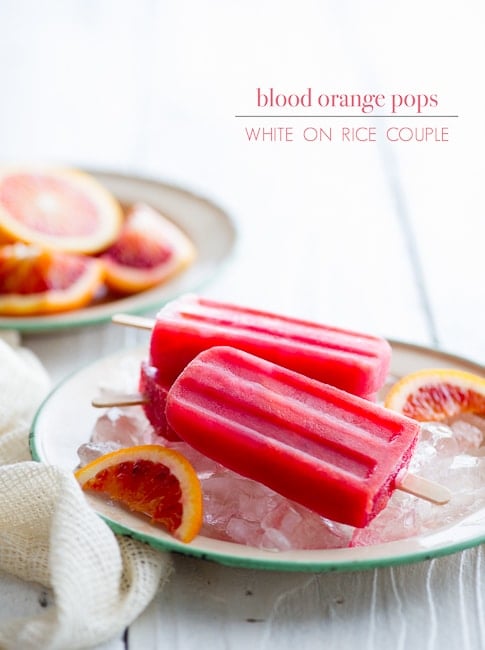 Blood Orange Pops Recipe
Certain foods bring back fond memories of childhood and often times it's simple sweet treats that trigger big smiles. These blood orange Popsicles bring back moments of summer days when we'd reach in the freezer for a cool treat. As adults these blood orange pops made us so excited to indulge in Popsicles again because they are so good!!
Seriously, this blood orange pop recipe is so simple with just 3-4 ingredients but it's packed with bright flavor from the fresh squeezed juice. The challenge with these pops is limiting yourself to just eating one pop.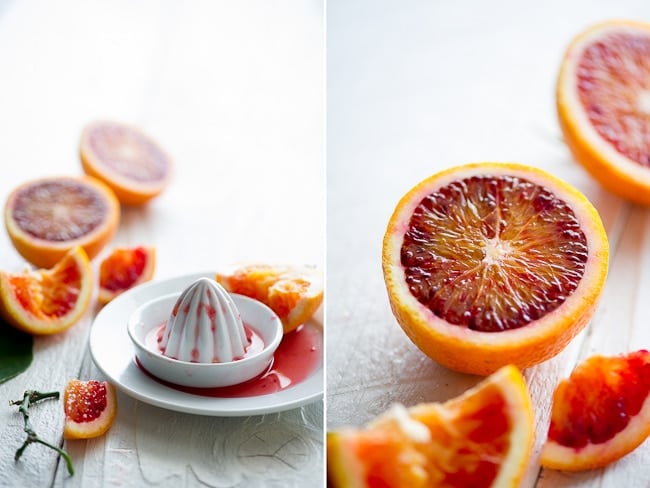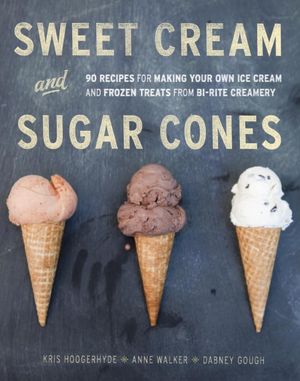 This recipe is shared with permission from the newest Sweet Cream and Sugar Cones book that is released today! We're excited to share this wonderful recipe with you from authors and owners of Bi-Rite Creamery, Anne Walker and Kris Hoogerhyde.
It was such an special treat to work with the amazing Bi-Rite Creamery team and Ten Speed Press folks. Chef's Anne and Kris make the best ice cream and they're sharing many of their terrific and special recipes in their latest book.
All these terrific recipes are made with love, great ingredients and local pride. The instructions and recipes in the book are so approachable, seasonally inspiring and great to share with your your friends.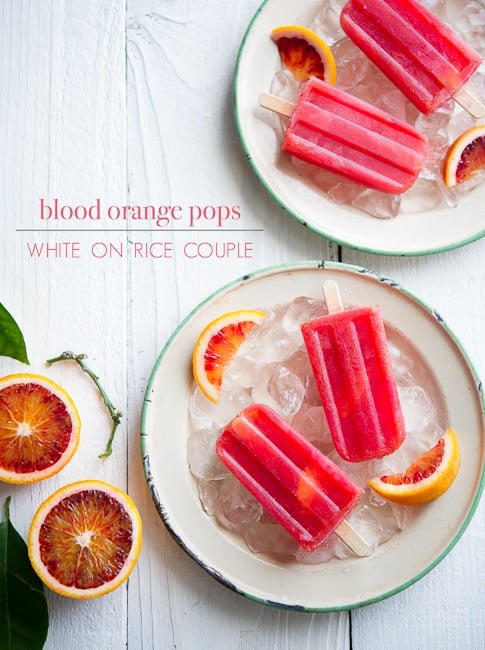 Click Here for more More Blood Orange Recipes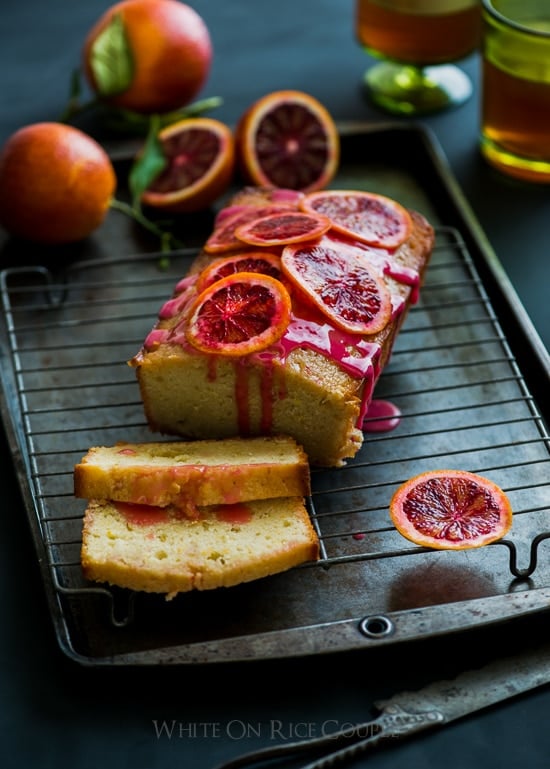 We mentioned in a previous post about producing their promo video for their new cookbook. If you missed it, we're sharing it with you again. It was such a fantastic day spending time with these two amazing ladies. Enjoy the video and please make these blood orange pops. They are amazing!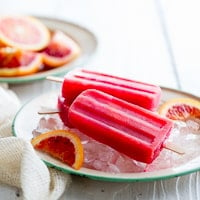 Blood Orange Ice Pops
Ingredients
6 Tablespoons 2:1 Simple Syrup (2 parts sugar, 1 part water)
2 1/4 cup fresh Blood Orange Juice (@ 6-8 blood oranges), filtered through a fine mesh strainer
1/8 teaspoon kosher salt
@ 30 segments of blood oranges
Instructions
If using wooden ice pop sticks, soak sticks for an hour in warm water before making pops (helps keep them from floating up when inserted into molds.)

In a medium bowl (or large measuring cup) combine 6 tablespoons of simple syrup, blood orange juice and salt. Stir until well combined.Taste for sweetness and add more simple syrup if necessary (it should be a touch too sweet as it will lose sweetness after freezing.)

Add 2 or 3 orange segments to the ice pop molds (don't add too many or it will be hard and icy - you should have room for more juice than orange segments.)Pour ice pop base into molds and insert sticks. Freeze for about 4 hours or until completely solid.

Unmold before serving (run warm water around mold if necessary to help it release.)
Nutrition Information per Serving
Calories: 64kcal, Carbohydrates: 16g, Protein: 1g, Fat: 1g, Saturated Fat: 1g, Sodium: 41mg, Potassium: 132mg, Fiber: 1g, Sugar: 15g, Vitamin A: 124IU, Vitamin C: 31mg, Calcium: 9mg, Iron: 1mg
We are a participant in the Amazon Services LLC Associates Program, an affiliate advertising program designed to provide a means for us to earn fees by linking to Amazon.com and affiliated sites.