Tokyo Today and Takoyaki Octopus Balls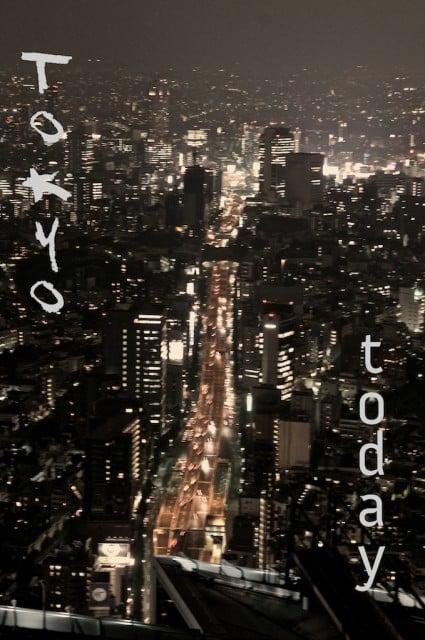 Takoyaki in Japan
Japan continues to infinitely amaze us. Everyday we're embraced by images of historic Japan, where temples and old wooden storefronts tell compelling stories from the past. However, nestled within the pockets of treasured history, Japan explodes with the latest and greatest of modern conveniences and innovations. This side is electric, eclectic and energizing.
There is never a dull moment with Japan's extreme contrast of modern pop-culture society and old, preserved, and revered traditions.
We've train hopped throughout as much of Tokyo as our legs and ambition can carry us and we've seen first hand that the vibrant Tokyo districts of Roppongi, Shibuya and Shinjuku rival many of the world's great cities' hot spots. These areas explode with a youthful energy that is direct opposite that of the serene Kyoto and Nikko.
Huge towers lit up with by massive video billboards play rock and rap music videos or explode with hilarious, overly-dramatic commercials, giving an urban glow to the masses of bodies flowing beneath them. Shopping malls are filled with world class couture and all night bars and clubs serve the night owls of contemporary Tokyo (which seems to be about half of it's population.)
These are the parts of Tokyo that never seem to sleep and they cater to all those seeking refuge from tradition in Japan.
Modern Japan offers toilets, complete with musical flushing sounds and seat warmers and new digital cameras that can detect human smiles. The young and fashionable carve out their own rules for style. There never seems to be any fashion faux-pas, or at least that we observed in Shibuya, Harajuku and Shinjuku. Almost anything goes when it comes to making a fashion statement. Cute and cool go hand in hand, complete with pink bow-ties in hair and blue cowboy boots below.

Roppongi is like Las Vegas inside out, with nightclubs stacked on top of one another in high rise buildings but with everything open to the streets rather than enclosed within a casino. Club promoters pass out flyers pimping out their evenings gig or DJ. We didn't go into any of the night-clubs, but it was sure fun being pitched and pulled into on of them. We're less interested in the entertainment and more interested in the food and people. That's when we found this awesome takoyaki place.
What is Japanese takoyaki?
We've had takoyaki in all parts of Tokyo, Kyoto and Osaka, but one of our favorites has to be Gindaco Takoyaki in Roppongi (they also have other Tokyo locations) . Takoyaki are round dumplings cooked in cast iron pans with small spherical molds. When the dumplings are cooked, they have a lightly crispy outside and soft inside that is piping hot and stuffed with octopus. Topped with different types of sauces, some common basics we encountered were okonomiyaki sauce, mayonaise, green onions and bonito fish shavings.
This place is extra special for us because they had different types of toppings for the takoyaki and the prices were fantastic. As if that wasn't good enough, they had whisky highball drinks, which were a combination of whiskey, lemon and some soda water. The price for such tastiness, 4 takoyaki – ¥280, whiskey highball – ¥320. Grand total of ¥600, or about $6.50.
The best takoyaki in Japan
Takoyaki is the perfect bar food and the whisky highballs that we washed them all down with made strolling the vibrant streets of Roppongi feel like one big party.
That's how we enjoyed modern night life in Tokyo. We ate lots of this takoyaki on the streets and watched all the fashionable characters cruise by while we took their pictures!
More Konichiwa Japan! Read all our Japan travel articles.
We are a participant in the Amazon Services LLC Associates Program, an affiliate advertising program designed to provide a means for us to earn fees by linking to Amazon.com and affiliated sites.