Summer Grilling Recipes & Latest Photo Work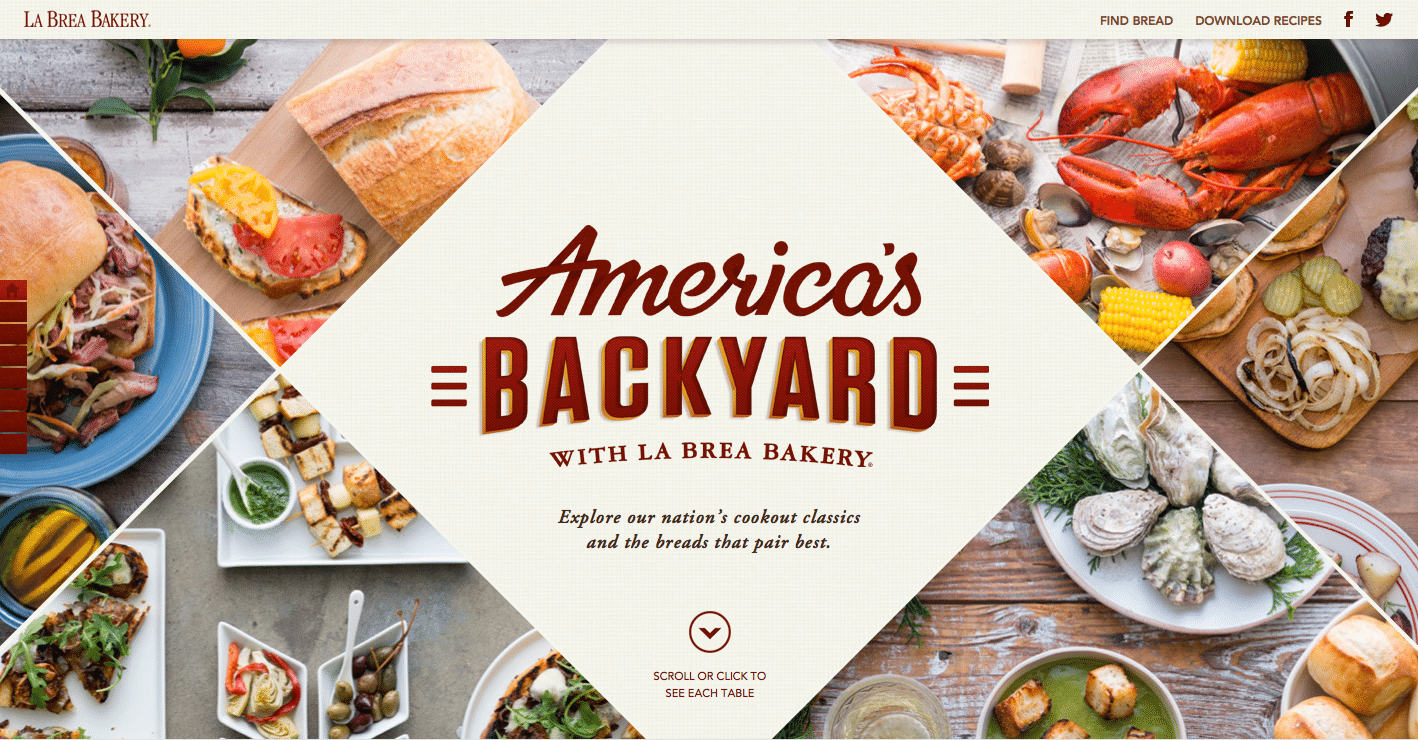 Can you believe it? 2013 is already half way through, our heirloom tomatoes are starting to ripen and Summer feels like it's arrived in full swing. Every day we're taking time to live in the moment because before we know it, we'll be sourcing our Christmas tree. What a scary thought.
From a photographic perspective, Summer started back in December 2012 for us. When we're shooting and styling editorial and advertising campaigns, we're on a different clock. So in Summer we'll be cooking and planning Thanksgiving shoots, and on Thanksgiving we'll be planning Summer recipes. We actually love it because we'll get turkey and mashed potato feasts at least twice a year. Not a bad day job! But the hardest part is always sourcing seasonally specific ingredients and props when they're not readily available. Need a pumpkins in July? we have a source!
So back in March we were planning this big Summer grilling campaign shoot with La Brea Bakery for their new recipes and it was a blast being able to test and eat grilled bread with all the classic Summer bbq dishes. La Brea Bakery wanted to showcase America's backyard scenes, with all the classic accompaniments that make each region unique. And of course, their beautiful bread was part of the showcase.
We photographed 6 different grilling scenes Deep South BBQ, West Coast Brunch, New England Clambake, Americana Classics, Fresh Pacific Fare and Urban Rooftop Picnic.
You can see all the scenes, cooking tips and recipe inspiration on the LA Brea Bakery Site!
The New England Clambake was one of our favorites. But we do love all the scenes and recipes. The recipes on new campaign on their website are fantastic and we love how they added lots of entertaining tips and useful information about the history of each regions unique flair and flavors to go along with the recipes. It was another great day at the office for us when we were shooting the scenes for them.
As always, the best part of the job is being able to enjoy the food and the grilling recipes!
The Carolina Pulled Pork Sandwich was to die for. And the mop sauce recipe? We wanted to drink it all.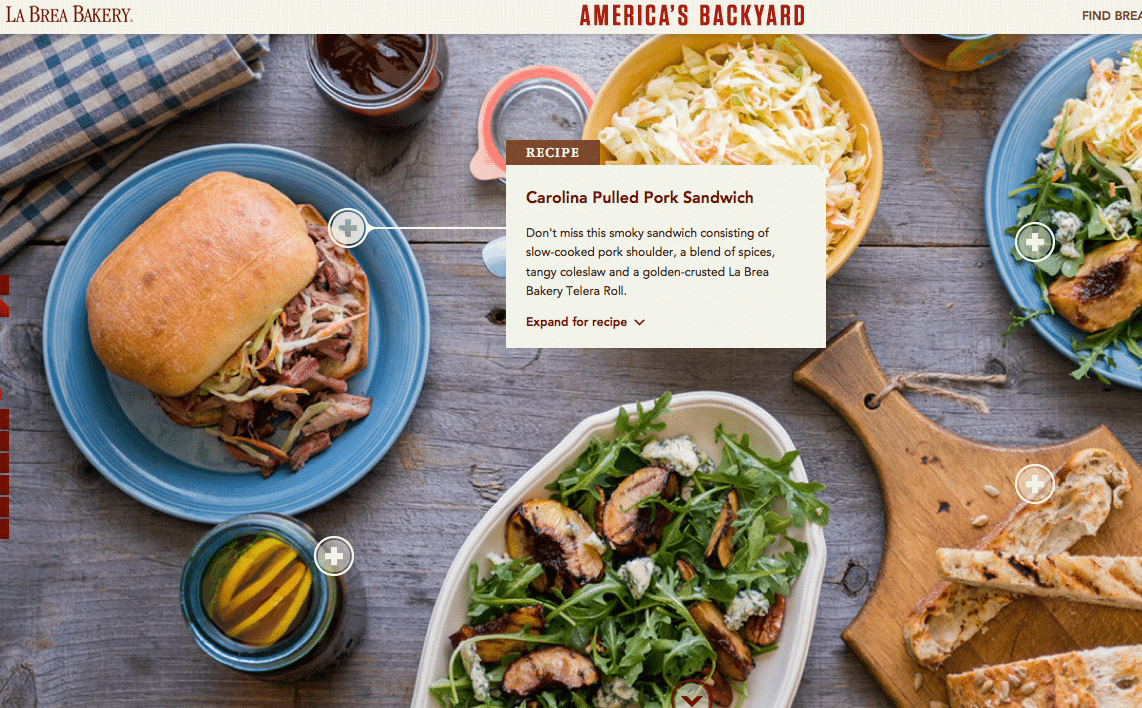 The heirloom crostini is the perfect Summer appetizer! Make sure you add extra cheese. It's magical.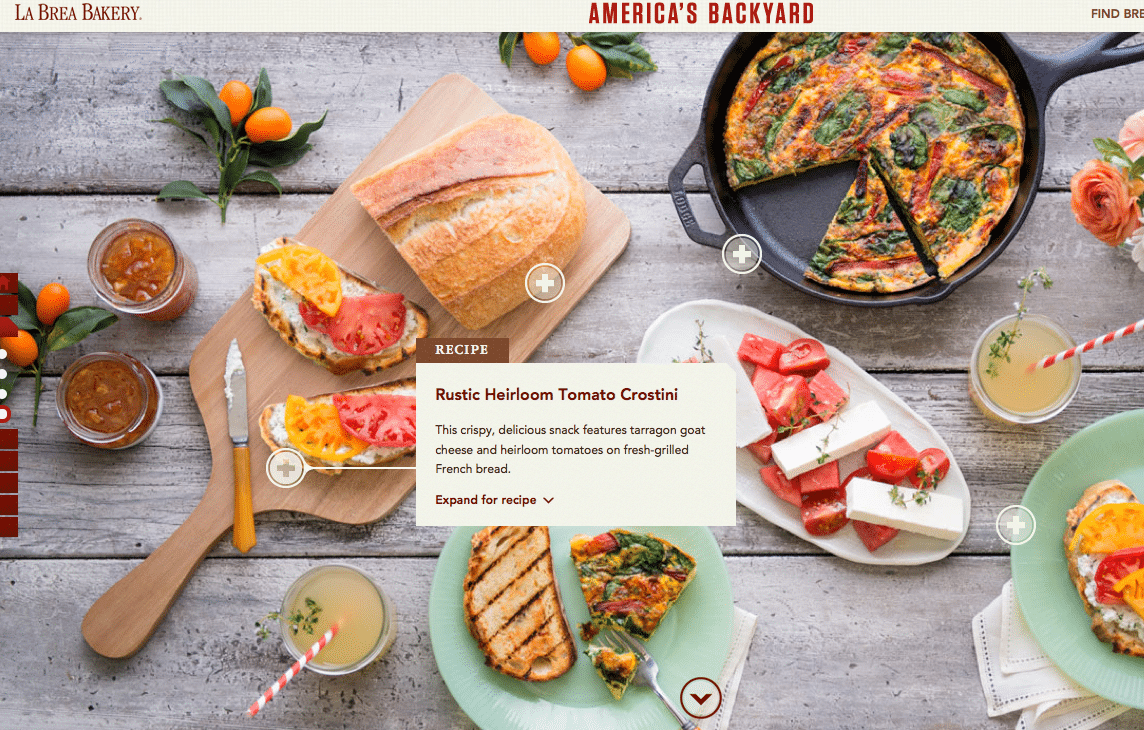 The Double Cheddar burger was life changing. Cheese makes everything better.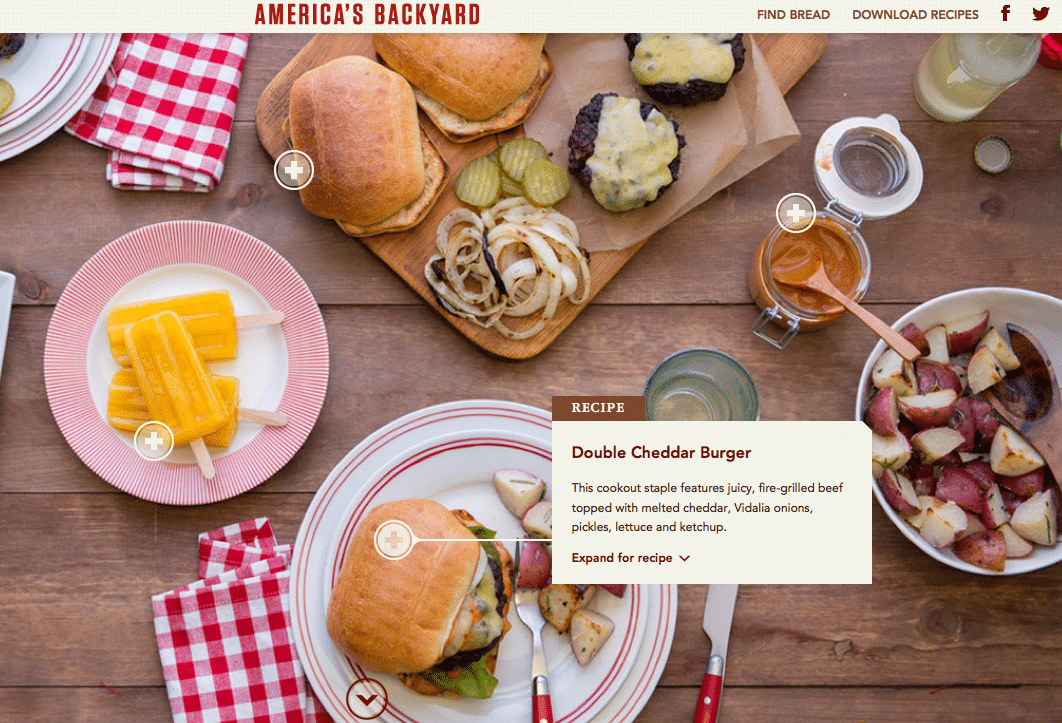 Gazpacho is the perfect Summer soup.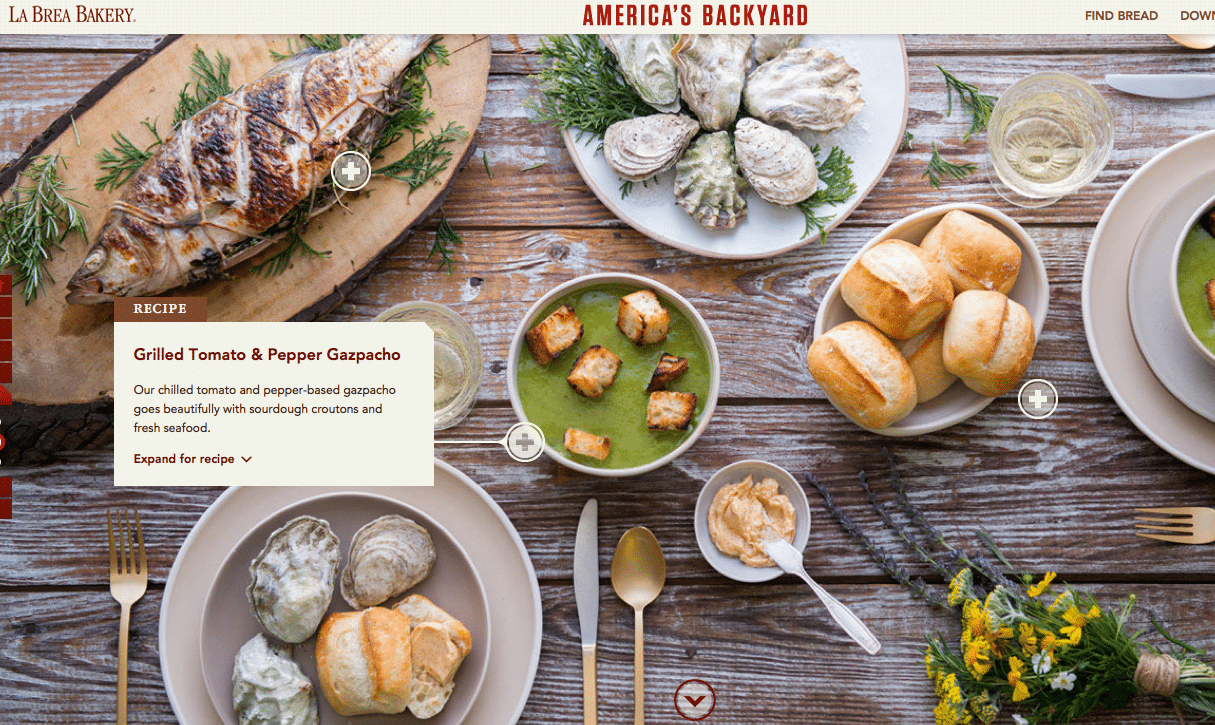 The Urban Rooftop Picnic scene has so many awesome tapas style dishes. You'll have fun serving these. And there's so much more to explore on all the backyard vignettes, so have fun perusing the site to get more entertaining inspiration!
We are a participant in the Amazon Services LLC Associates Program, an affiliate advertising program designed to provide a means for us to earn fees by linking to Amazon.com and affiliated sites.