Creamy Hot Stove-Top Crab Dip for the Oven-Less
Enjoy this hot crab dip for holidays, game day or weekend parties!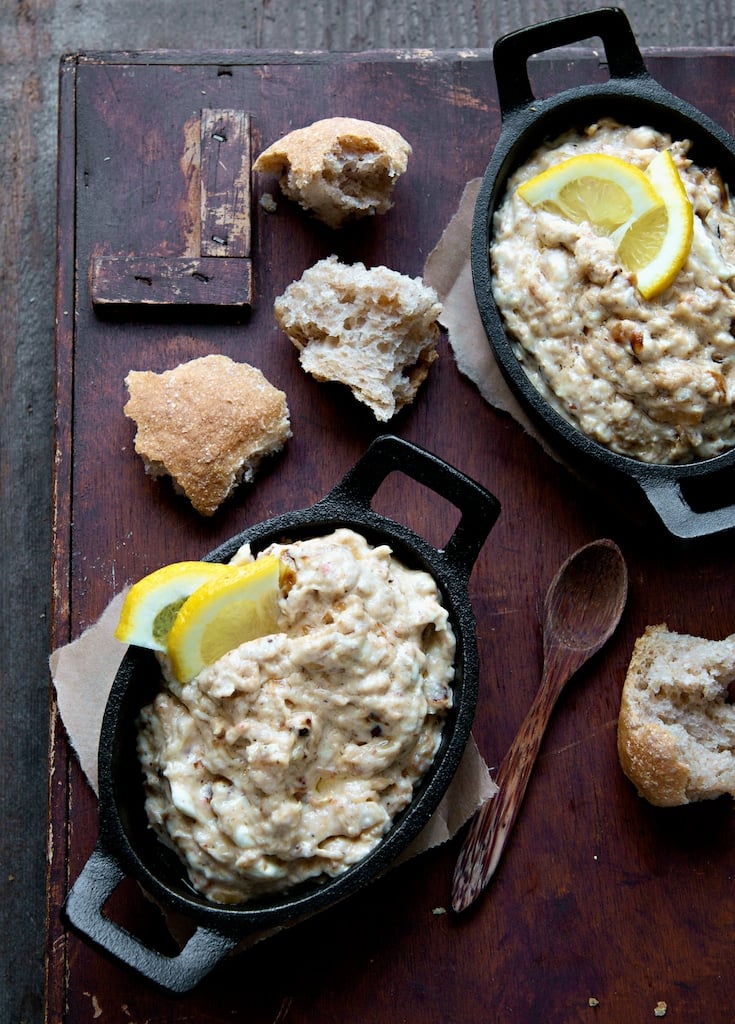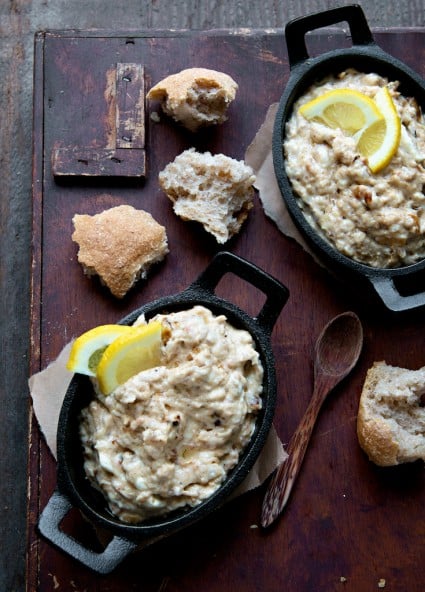 Hot Crab Dip Recipe
I'm often impatient in the kitchen when it comes to having to use the oven to bake a simple dish. Just the thought of having to pre-heat the oven makes me cringe at the waste of time and energy it takes to create a simple meal. It's a relief for me to be able to adapt a dish that is traditionally baked in the oven to be cooked on the stove. My impatience enjoys the fact that it doesn't have to wait for the oven to warm to temperature and honestly, I just love cooking on top of fire, like the way the cavemen did it long ago.
But trust me, not all oven baked dishes can be adapted to the stove top. I've tried and failed on a number of occasions because the slow baked and crust inspired result of certain dishes just can't be duplicated on the stove top, otherwise known as — Stovetop Fail. Some dishes just need to stay in the oven. And I will absolutely respect that! But it doesn't mean that I won't continue trying.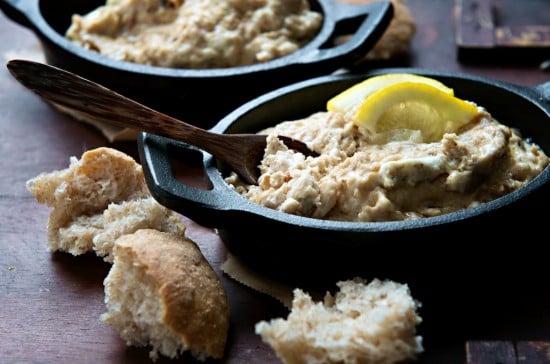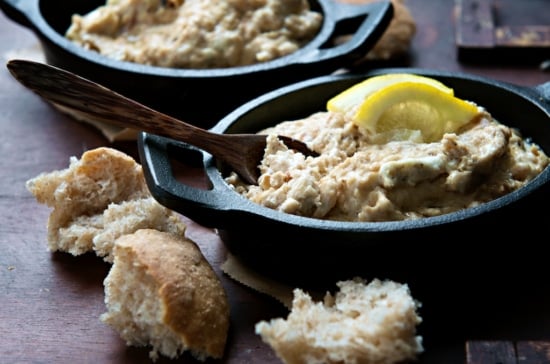 Easy Stove Top Recipes
Aside from a few of my failed attempts, I've had some gratifying stove top triumphs, like my stove top macaroni and cheese recipe and stove top spinach dip. Now adding to my short and sweet list of stove top gluttony is this creamy hot crab dip.
Maybe it's time to really duke it out between my stovetop crab dip recipe and other oven baked crab dips. I'm even willing to put my boxing gloves on and jump in the ring to take on all my *friendly* neighbors who think they have the best crab dip in town. "Now! Now!" you say. Let's not get violent. It's just a crab dip recipe for gawd's sake. But when it comes to a hot crab dip contest, a little healthy dose of friendly competition certainly doesn't hurt. That's right….schmack!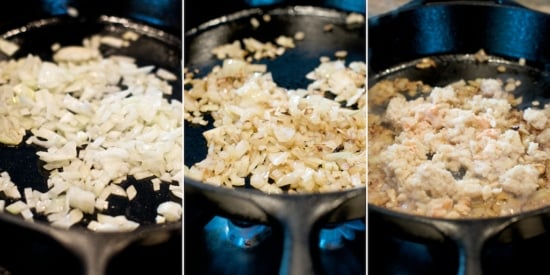 Slowly brown onions and add crab meat. Extra touches of fresh parmesan cheese, fresh lemon juice and mayo make this extra special.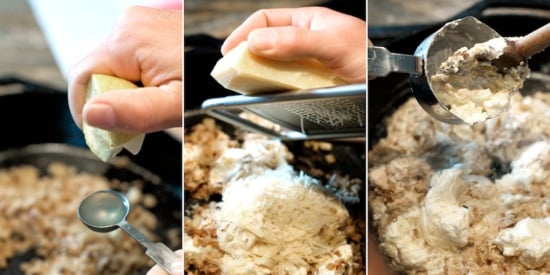 Secret for Stove Top Recipe for Crab Dip
Why is stove top crab dip so good? Simply said, it's the browning of the onions and crabmeat. Slowly cooking the onions to a caramel and then adding the crab meat creates a deadly combination of flavor that can't be duplicated in the oven. That's it. It's not rocket science to imagine the flavors of the browned onions and lump crab meat. Add a few pleasant dollops of mayo and fresh parmesan cheese, you've got yourself a quick and easy stovetop dip to feed to the hungry masses. They'll applaud you till the last bit of rich decadance is swiped off the bowl.
This bubbly hot stovetop crab dip is especially appreciated on those sweltering hot days when you don't want to turn on the oven, but are still craving a creamy hot and cheesy appetizer. So there's another great reason to go oven-less.
Live love life. Eat more cheese dips.
diane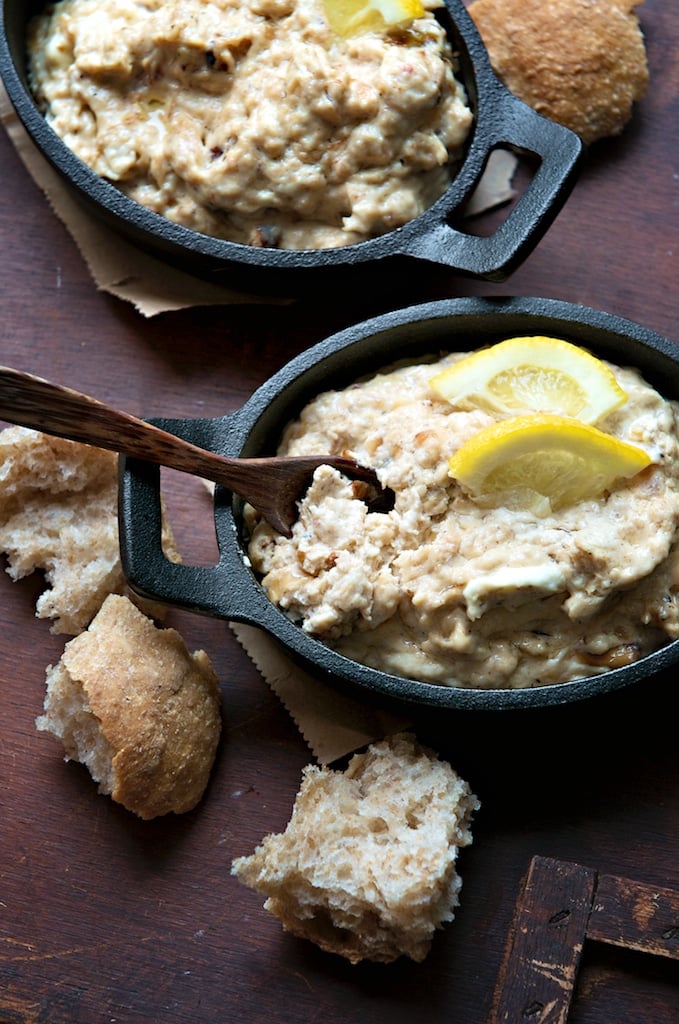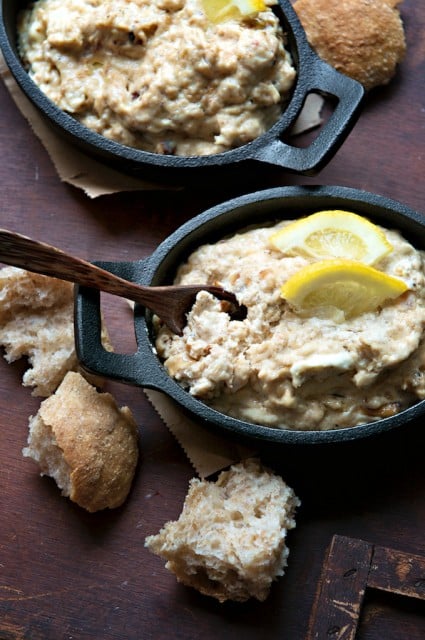 Hot crab dip just makes life better. And oh, don't forget the bread!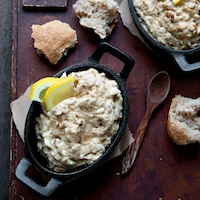 Creamy Hot Crab Dip on the Stovetop
Add more or less crab to your liking. Personally, the more and the bigger of chunks of lump crab the better for us.
Ingredients
12 ounces (340 g) lump crab meat
8 ounces (227 g) cream cheese (softened)(1 package)
1 cup (160 g) minced onion (about 1 small onion)
1 tablespoon (15 ml) grapeseed oil or neutral oil
1/2 teaspoon (2.5 ml) Worcestershire sauce
1 teaspoon (5 ml) fresh lemon juice
1/2 cup (120 ml) mayonnaise
1/2 cup (50 g) freshly grated parmesan cheese
fresh cracked black pepper to taste
Instructions
Heat frying pan on medium heat. Add grapeseed oil and onion. Slowly cook onions till they become soft, slightly brown and fragrant. Continue to caramel the onions if you like, but don't let them burn. Add crab meat, including the juices in the can.

Turn heat to low and gently stir the crab in with the onions. Cook for about 1 minute.

Add worscheshire sauce, lemon juice, cream cheese, parmesan cheese and mayo. Gently stir in these ingredients till all the cheese is melted and bubbly. Cook for about 5 minutes or until all ingredients are melted and combined well.Finish off with fresh cracked black pepper to taste. Serve the dip hot with crackers, chips or crusty bread.
Nutrition Information
Calories: 279kcal, Carbohydrates: 3g, Protein: 12g, Fat: 24g, Saturated Fat: 8g, Trans Fat: 1g, Cholesterol: 60mg, Sodium: 635mg, Potassium: 169mg, Fiber: 1g, Sugar: 2g, Vitamin A: 455IU, Vitamin C: 5mg, Calcium: 123mg, Iron: 1mg
We are a participant in the Amazon Services LLC Associates Program, an affiliate advertising program designed to provide a means for us to earn fees by linking to Amazon.com and affiliated sites.