Vanilla Rum Roasted Pumpkin Ice Cream & Homemade Pumpkin Puree
This roasted pumpkin ice cream recipe is perfect for Fall! It's such a treat to have a Fall-inspired dessert loaded with pumpkin flavor.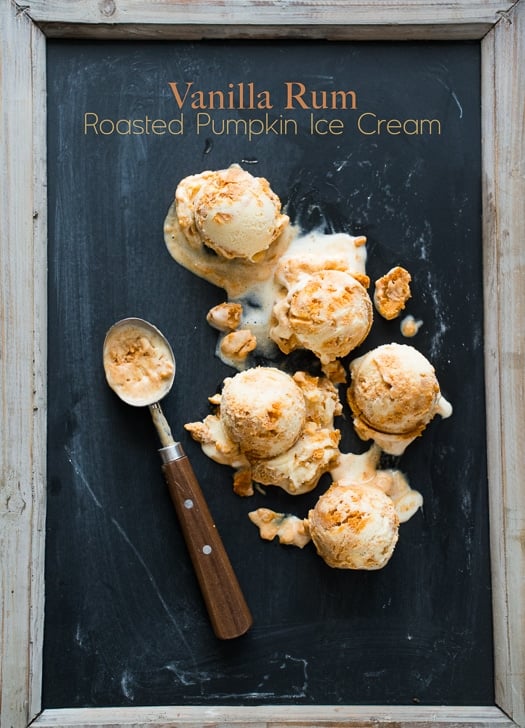 Roasted Pumpkin Ice Cream Recipe
We missed it again this year. It's been three years in a row since we've missed our annual pumpkin-patch picking. Our moments of reminiscing back to those days of apple-picking at Apple Lane Farm in Solvang were shared on our pumpkin swirl brownie post. Yes, we missed our apple orchard visits for this year, but the pumpkin patches still might be lingering on for a few more weeks. But rather than feel sorry for ourselves for not making it out to the orchards and patches, we've been filling the kitchen with plenty of pumpkin recipes to make up for our missed opportunities.
Pumpkin is one of those forgotten or under-appreciated squashes. Sure, the larger commercial variety are usually sitting on someones porch till Thanksgiving or reduced down to awesome looking jack-o-lanterns for Halloween. But when Fall rolls around, we can't let those pumpkins go to waste because the seeds are way too delicious when roasted. Add some spices and roasted pumpkin seeds are such the perfect Fall snack.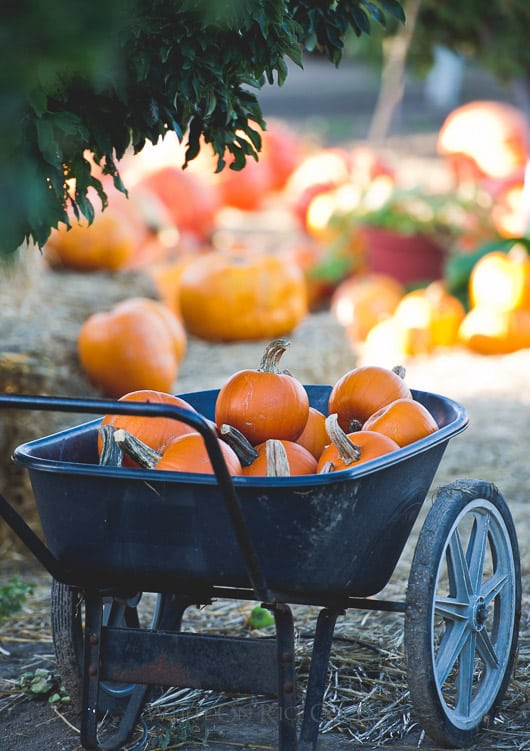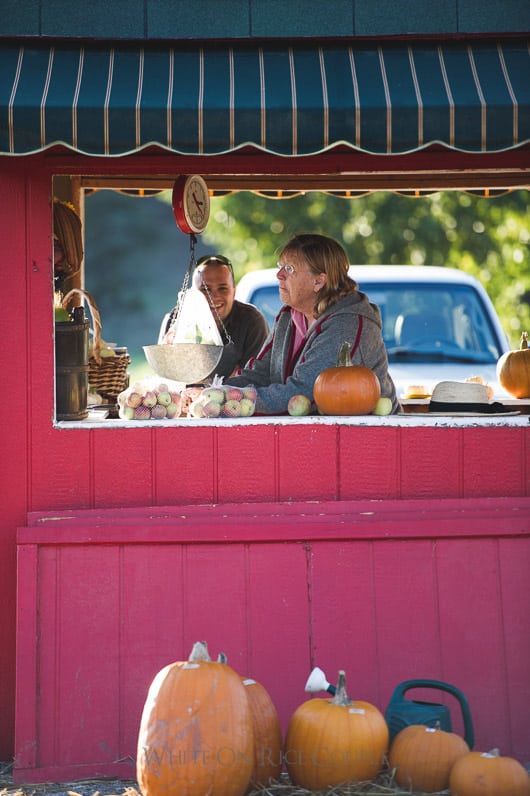 Sugar Pumpkins or Pie Pumpkins are the true culinary staple in our kitchen. Their sweet, nutty flavors are so perfect for pies and any type of pumpkin desserts. Roasting them for homemade pumpkin puree is such a treat and truly simple. Once you taste the pumpkin puree from a freshly roasted sugar or pie pumpkin, it's hard to go back to to the quickie-canned version.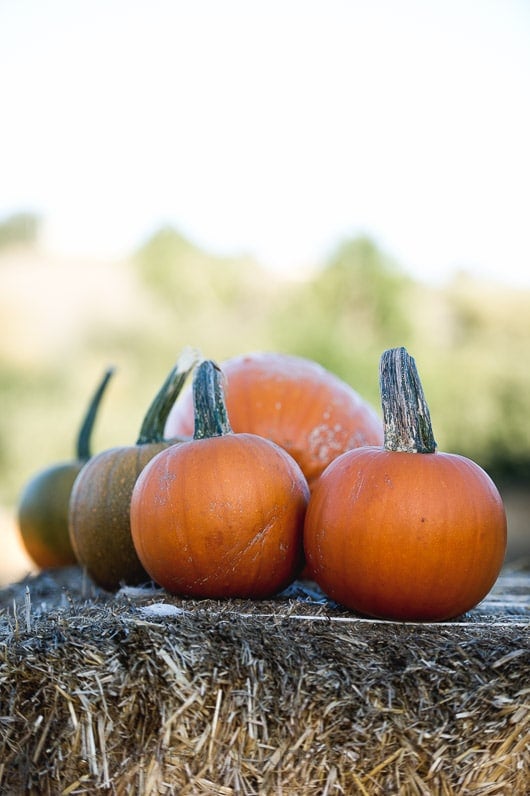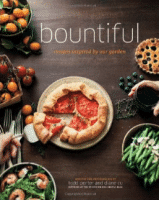 Thanks all for your support on our Bountiful cookbook, which turned one year old just a few weeks ago! Crazy to think our baby has been out for a full year and it's been an amazing opportunity to be able to connect with you all who have cooked from our cookbook.
Your support means so much to us and we definitely have some new plans to add to this Bountiful family in 2015. We're working hard in the kitchen and hope to announce some info before the holidays! We definitely had somethin' in the oven and can't wait to let you all in on the details.
In the meantime, we're sharing this vanilla rum roasted pumpkin ice cream recipe from our Bountiful cookbook to celebrate the one year anniversary!
Celebrate Pumpkins!
diane and todd
Here's a simple recipe for homemade pumpkin puree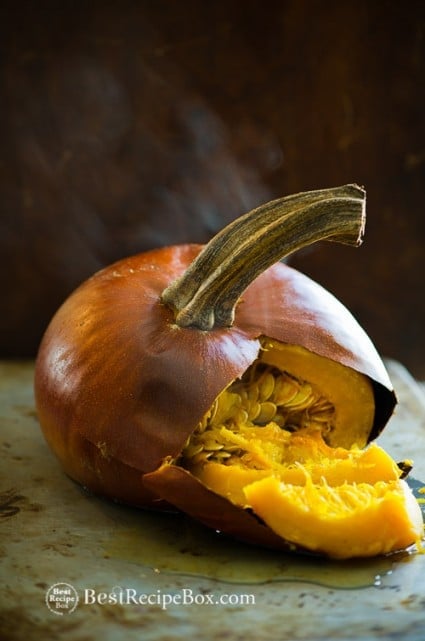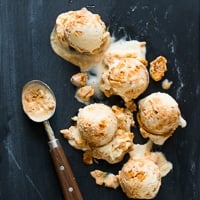 Vanilla Rum Roasted Pumpkin Ice Cream Recipe
This recipe is from our cookbook, Bountiful. There is a long and short way to make this ice cream. Go crazy and make your own vanilla rum ice cream with our recipe below. Just stir in the homemade pumpkin puree and spices into the ice cream just after you finish churning. Or for the short version, let a container of your favorite vanilla ice cream soften up, then stir in the pumpkin and spices.
Makes 1 1/2 quarts

Ingredients
For the Vanilla Rum Ice Cream
1 1/2 cups (360ml) heavy cream
1 cup (240ml) milk
1/2 cup (100g) sugar
Pinch kosher salt
1 whole vanilla bean *See note 1
5 egg yolks
1 teaspoon (5ml) vanilla extract
2 tablespoons (30ml) dark rum
For the Roasted Pumpkin Puree
1 small pie pumpkin (makes about 2 cups / 480ml puree)
1/2 teaspoon vanilla extract
1 teaspoon ground cinnamon
1/2 teaspoon freshly grated nutmeg
1/8 teaspoon ground cloves
1/4 cup (55g) packed brown sugar
1 quart (1L) Vanilla Rum Ice Cream (this page) or store-bought vanilla ice cream (see headnote)
Instructions
For the Vanilla Rum Ice Cream
In a medium saucepan, combine the cream, milk, sugar, and salt. Split the vanilla bean and scrape the seeds into the cream mixture, then add the bean pod as well.

Heat to a bare simmer over medium heat, stirring frequently. Remove from the heat and cover. Set aside for 30 minutes to allow ice cream to cool slightly and absorb vanilla flavor.

In a medium bowl, whisk the egg yolks. Slowly whisk the cream mixture into the yolks, then pour everything back into the saucepan.

Heat the mixture over medium heat, stirring constantly and scraping the bottom as you stir. Cook until the mixture thickens enough to coat the back of a spatula or wooden spoon, 1 to 2 minutes after reaching a bare simmer. Remove the vanilla bean pod.

Pour the custard through a fine-mesh strainer into a clean container. Place the container in an ice bath and stir the custard occasionally until it is cool, about 20 minutes.

Stir in the vanilla extract and rum. Cover and refrigerate for at least 3 hours or overnight.

Make the Roasted Pumpkin Puree and have ready to combine with ice cream when you churn the ice cream.
For the Roasted Pumpkin & Churning Ice Cream
Turn the oven to 375°F (190°C); you do not need to preheat.

Place the pumpkin on a sheet pan and roast for about 1 hour, until it feels soft when you press its sides. Remove it from the oven and set aside until cool enough to handle.

Split the pumpkin open and remove all the seeds and stringy bits, then scrape out the flesh. Puree the flesh in a blender or food processor until smooth.

Stir the vanilla extract, cinnamon, nutmeg, cloves, and brown sugar into the puree.

Freeze according to the ice cream machine directions and pre-freeze a container to store the ice cream. After churning, swirl the pumpkin puree into the soft ice cream. Either serve immediately or place in the pre-chilled container and allow to harden up in the freezer before serving.
Notes
Note 1: If you don't have vanilla beans, you can increase the vanilla extract to 1 tablespoon and shorten the cooling time in Step 2 to 15 minutes.
Nutrition Information per Serving
Calories: 197kcal, Carbohydrates: 15g, Protein: 2g, Fat: 14g, Saturated Fat: 8g, Cholesterol: 124mg, Sodium: 25mg, Potassium: 66mg, Fiber: 1g, Sugar: 14g, Vitamin A: 586IU, Vitamin C: 1mg, Calcium: 58mg, Iron: 1mg
We are a participant in the Amazon Services LLC Associates Program, an affiliate advertising program designed to provide a means for us to earn fees by linking to Amazon.com and affiliated sites.