Roasted Broccoli Grilled Cheese and More from Our Cookbook
Our Roasted Broccoli Grilled Cheese Sandwich is crazy good and kids love these!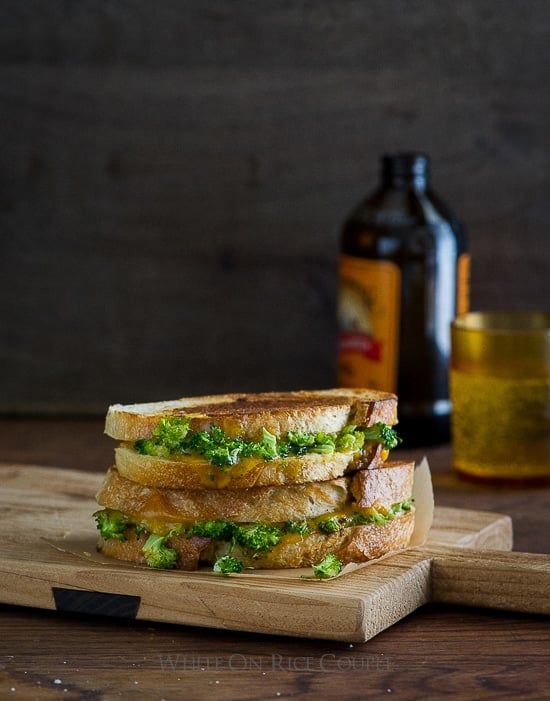 The birth of our Bountiful cookbook wasn't as painful as we had originally thought. Aside from a few weeks of never ending dirty dishes, the whole journey was creatively liberating and fun. Thanks a million to all you guys and gals and so many nice cooks, bloggers and friends out there who spread the good cheer.
Seeing what everyone is cooking from the book reminds us why we love what we do so much. Those late nights in the kitchen recipe testing, developing, editing, writing and washing dishes makes it all worth it when someone shares their favorite dish that they made from the cookbook.
Our goal was to make the recipes, approachable, non-fussy, delicious and make a vegetable or fruit the hero. We're always looking to incorporate more vegetables into our meals, so writing this cookbook helped us do more of it on a daily basis. And we're sharing some Bountiful recipes with you that amazing bloggers have shared. And some of them are hosting a giveaway of the book too!
Simple Broccoli Grilled Cheese Sandwich
A simple and favorite lunch is our roasted broccoli grilled cheese sandwich. Pair it with a bowl of chicken soup or tomato soup and what you have is a meal that everyone in the family will love. The roasted flavor of the broccoli and melted cheese is almost like eating a broccoli/cheese soup, but even better. It's sandwiched within two crispy slices of bread. Now try to dip it in some tomato soup. It's really to die for!
Maria from Two Peas and Their Pod made this Roasted broccoli grilled cheese and is sharing the recipe on her blog.
Tracey from Shutterbean perfected our Braised Brussels Sprouts with Pancetta and Parmesan. Love the photo.
Kelly from Just a Taste is a egg rolling master! Check out our Kale and Chicken Egg Roll recipe that she mastered.
Elise from Simply Recipes added kale to our Roasted Spaghetti Squash with Sausage and Parmesan. Brilliant.
So there you have it, a sampling of some recipes from Bountiful. Make them all for lunch or dinner!
Happy Weekend,
diane and todd
More of our–> Vegetable Recipes are Here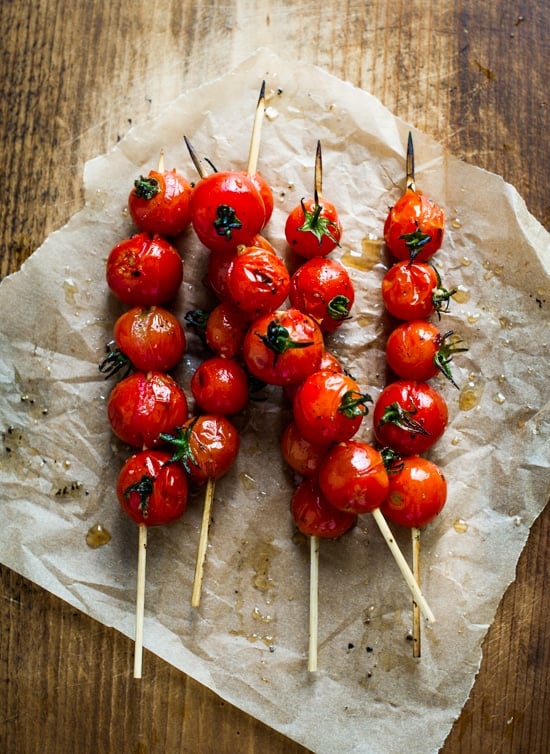 More fun broccoli recipes here.
We are a participant in the Amazon Services LLC Associates Program, an affiliate advertising program designed to provide a means for us to earn fees by linking to Amazon.com and affiliated sites.