Bourbon Maple Ribs Recipe

It's cold, unforgiving, and can bite to the bone sending shivers throughout the body. Some days you just want to wrap yourself up and hide from it. Somehow seeking warmth and comfort from its ugliness. Life's lows, setbacks, and disappointments can be miserable. Oh yeah, and the weather can be bad too.
Watch How to Make Amazing Oven Baked Pork Ribs:
Cooking. Going out to a movie. Going for a walk and holding the hand of someone you love. Watching or playing sports. Curling up to a book. These seemingly trivial acts are often places of comfort and help remind us of the pleasures in life.
Gather friends into our homes and allow ourselves to laugh and cheer. Stoking the fires of the soul to bring back its warmth. These things help bring back our smiles and carry on with life. That is what comfort and all of its trivialities does. That is why we share.
Juicy and Tender Bourbon Maple Spare Ribs
Here is one of our favorite comfort foods, ribs. To be specific, Bourbon-Maple glazed St. Louis cut spare ribs. Sweet from the maple, a tinge of smokiness from the bourbon, and cooked to nearly fall off the meat packed-bone tender. These are cooked using the same method we used for the Sriracha-Hoisin ribs.  And with the bourbon open, go ahead and pour yourself a little nip.
-Todd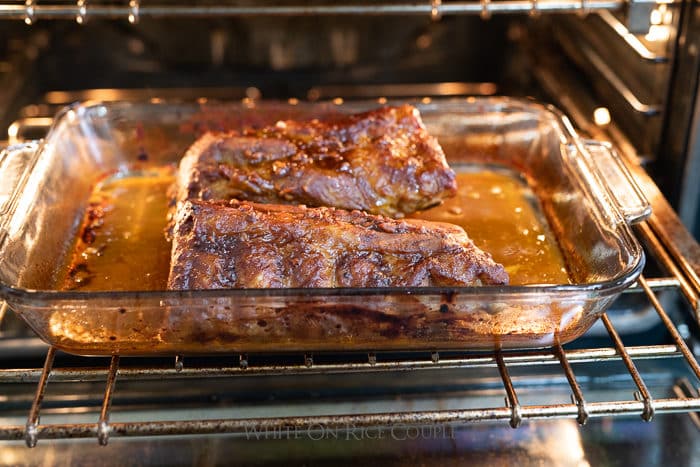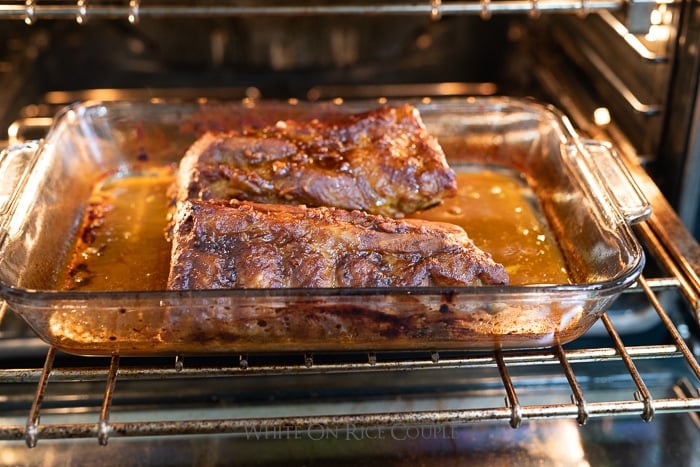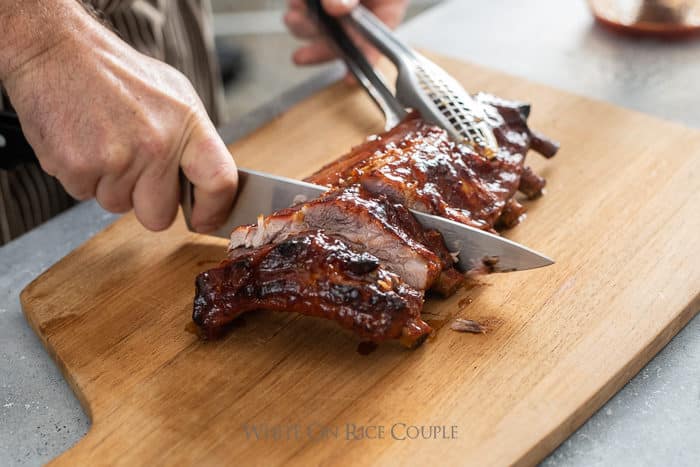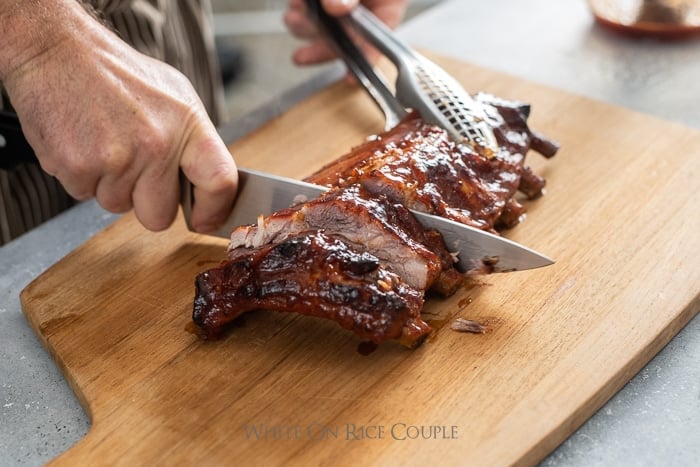 How to Make Bourbon Maple Ribs in Oven
Baking Dish Method – Quick & Easy! Cut the racks in half if needed to fit in your baking dish. Pour some apple juice over the rib & season with salt & pepper, cover with foil and then bake. After the first hour, brush both sides of ribs with sauce. Finish baking uncovered, brushing with sauce another couple times.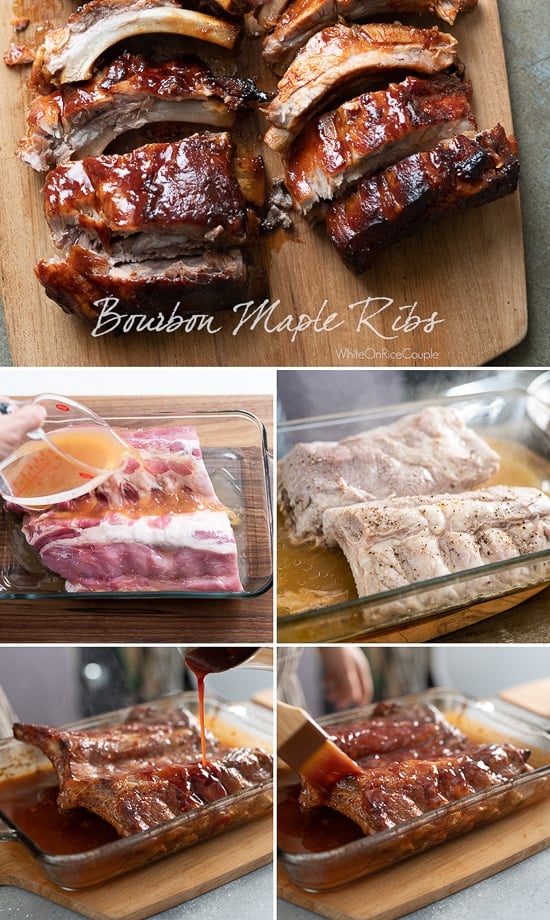 Foil "Boat" Method – Great for easier cleanup! Cut the racks in half to help make them more manageable. Create foil "boats" out of a double layer of foil. After the first hour, brush both sides of ribs with sauce. Keep foil sides upright to keep the juices surrounding the ribs as you finish baking, brushing the ribs with the sauce a couple more times.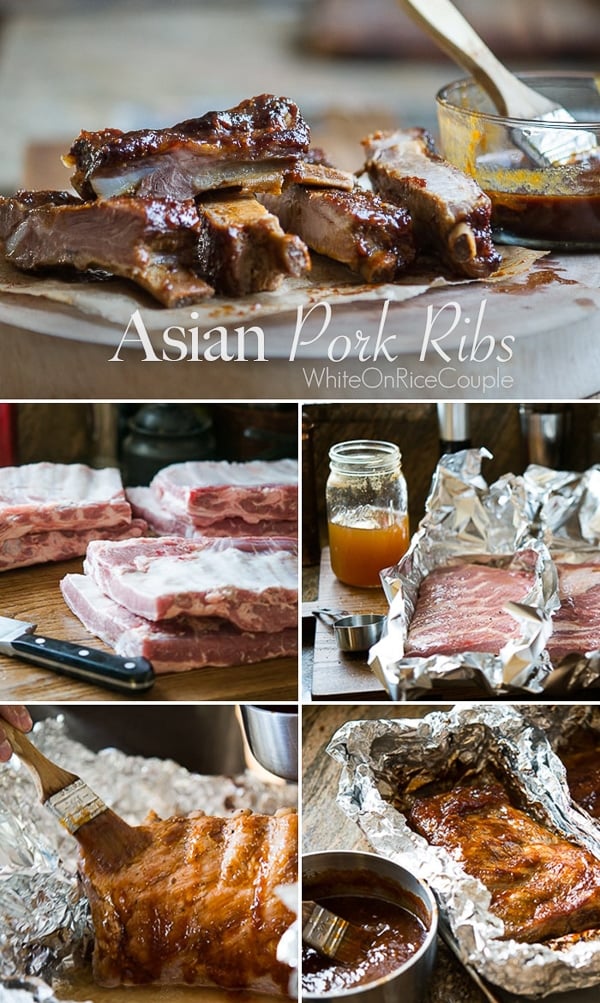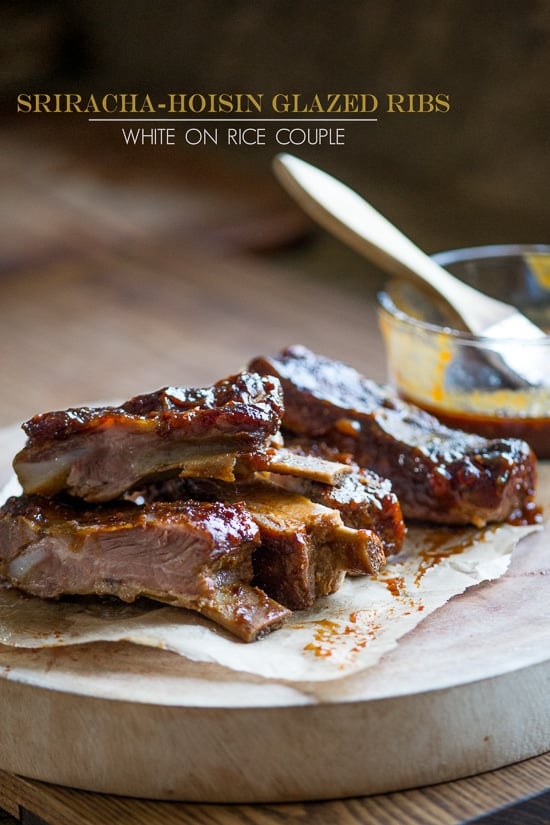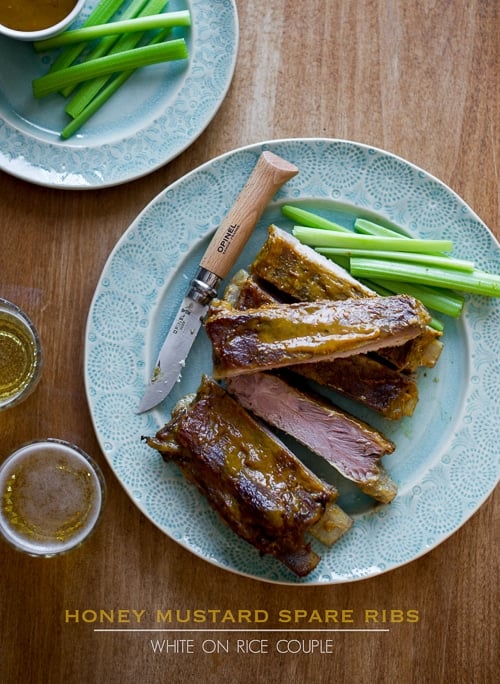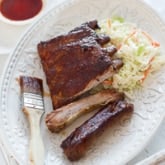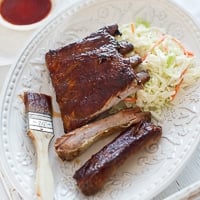 Bourbon-Maple Glazed Pork Ribs - Oven Baked
The St. Louis cut spare rib is a great meaty cut, but this recipe will work equally well with baby back ribs. If you want to offer a bit of variance to your guests, make the
Sriracha-Hoisin rib glaze
as well and serve up a sweeter rib (this one) and a spicier rib (the sriracha-hoisin) to please the crowd.
Ingredients
Ribs
3 pound rack St. Louis cut (preferably) Spare Ribs (1360g) , rinsed and patted dry
1 Tablespoon Kosher Salt or Sea Salt (15g)
fresh cracked Black Pepper to taste
1 cup Apple Juice (240ml)
Bourbon-Maple Glaze
1/2 cup Apple Juice (120ml)
1/2 cup Maple Syrup (120ml)
1/4 cup Bourbon (60ml)
1/4 cup Tomato Paste (60ml)
1 Tablespoon Apple Cider Vinegar (15ml)
1 Tablespoon Fish Sauce (15ml) (optional but very tasty)
2 Tablespoons Brown Sugar (30g)
1 teaspoon Kosher Salt or Sea Salt (5g)
Directions
Sauce Instructions
*This can be done while the ribs bake for the initial hour. Combine sauce ingredients in a saucepan (apple juice, maple syrup, bourbon, tomato paste, apple cider vinegar, fish sauce-optional, brown sugar, and salt). Cook on medium-high heat, bring to a simmer then cook for 10 minutes, stirring occasionally. Set aside until ready to sauce ribs.
Ribs Instructions
Preheat oven to 350°F (175°C). If needed, remove the silver skin from the bone side of the ribs (some butchers will have this already removed for you.)

Cut the rib rack in half and place the ribs, meaty side up, in a 9x11 inch baking dish (or other appropriately sized dish). Pour the apple juice over the ribs and then season both sides with salt & pepper. Cover with aluminum foil.

Bake for 1 hour. Remove from oven, remove foil, and brush both sides of the ribs with sauce.


Return to oven uncovered. Bake for another 45 minutes. Brush the ribs with sauce again, then bake for another 45 minutes.

Remove ribs from oven. Brush the ribs a with a little more sauce, slice & serve (for a little extra crust follow next step before slicing).


Optional for a little extra crust - Heat oven to broil and place oven rack about 6 inches down from the top. Brush ribs with glaze again and broil for 2 minutes or until slightly singed. Slice & serve.
Recipe Notes
For an easier cleanup, you can bake the ribs in a foil "boats". 
Make 2 "boats" out of doubled up sheets of heavy duty foil large enough to enclose each rib section (*refer to

sriracha-hoisin ribs photos for visual guide

). Place ribs, meaty side up, in boats and pour 1/2 cup of apple juice in each of the boats.

Seal foil boats closed around the ribs, trapping the juice in with the ribs and being careful not to break the foil. Place on sheet pans. Bake as directed in the recipe above (however leaving the foil open but with the sides standing up enough to keep the juices around the ribs when it calls to bake uncovered). 
Did you make this recipe?
Let us know what you think!
Leave a Comment or share a photo on Instagram with the hashtag #whiteonricecouple.
We are a participant in the Amazon Services LLC Associates Program, an affiliate advertising program designed to provide a means for us to earn fees by linking to Amazon.com and affiliated sites.