Mango Salsa Recipe & Garden Roses Haircut
As promised, "Voila!" the mango salsa recipe that toppled over our teriyaki burger post a few days ago. And we're thrilled that we actually wrote about it, as promised, considering how behind we've been on everything else! The office is a mess, the bathrooms need cleaning and we have 2 other projects behind schedule, but at least we wrote out the mango salsa recipe!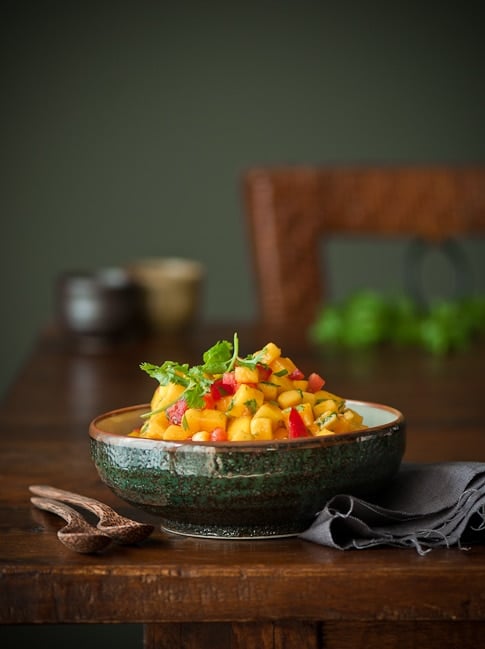 Mango Salsa Recipe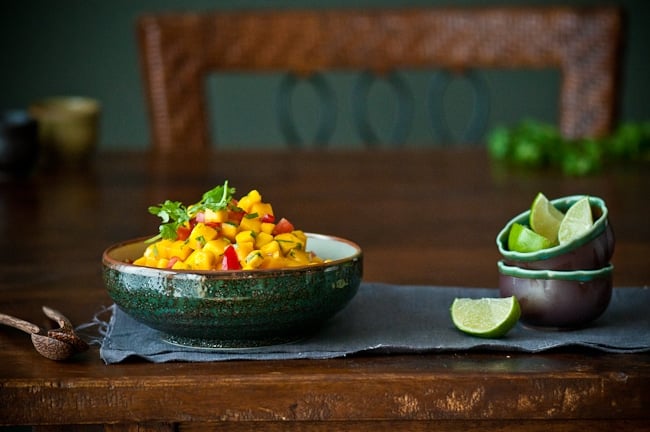 splash of fresh lime juice is wonderful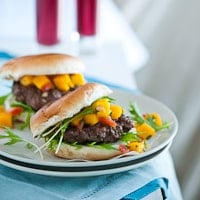 Those teriyaki burgers were extra special we wanted a fruity accompaniment to the homemade teriyaki sauce that coated the patties. Mango salsa is just bitchen. Fresh, fruity, tangy, sweet and sour (if extra lime added) brings out the flavor of almost any burger. Definitely try the mango salsa on some grilled meat dishes or even as a side dish. It's pretty, colorful, healthy, fresh and sure to please even the pickiest of eaters. One of the favorite staff meals I (Todd) came up with for my crew where I used to manage was a pizza laden with mango salsa, chipotle, roasted potato slices, and smoked gouda cheese. Soooo good!
Our mango tree is settling in nicely with new flowers and hopefully, a ton of fruit this year! If it's another good year, we'll be swimming in more fresh mango salsa. But until then, we've still been lucky to find some great, juicy and sweet mangoes at our local Asian market.
ROSES******** ROSES *********and more ***********ROSES*****
As another promise, we told some twitter friends that we'd share some pictures of our favorite roses: our climbing eden rose. A conversation over twitter a few weeks ago led to fun geek-out rose talk with fellow twitter peeps and nice comments came to our little rose post.
Our pride & joy Eden climbing rose in it's blooming glory. Enjoy!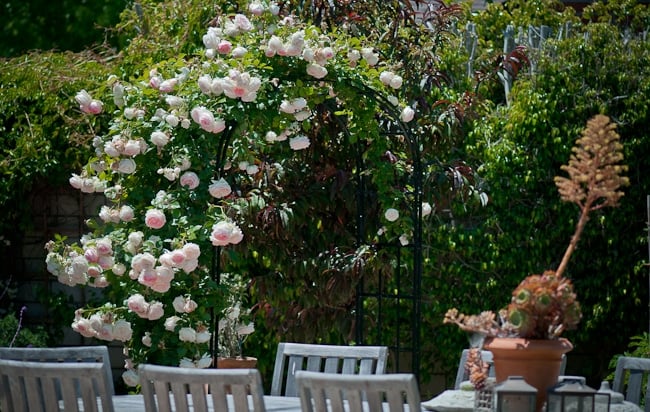 Fresh Cut!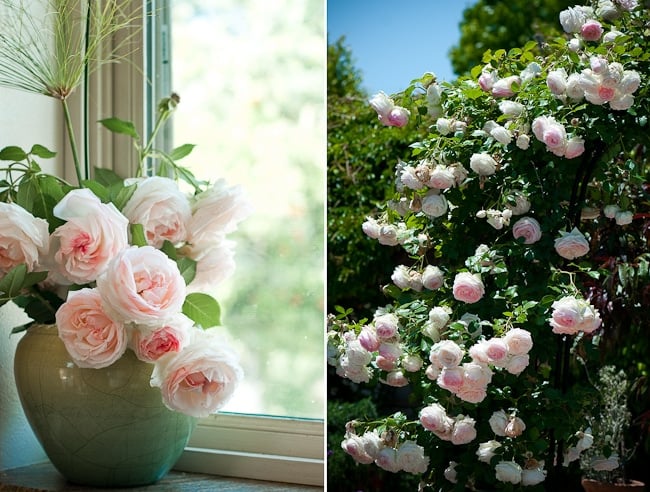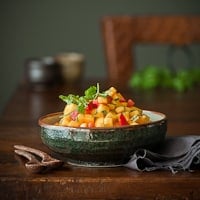 Mango Salsa Recipe
This is another one of those recipes which we rarely measure out. It is always done by taste, cravings and adjusted for the ingredients seasonal variations. Of course, the better the mangos and tomatoes, the better the salsa, as these two ingredients will vary tremendously in flavor and quality. Use the quantities listed as a rough guide and make adjustments to taste. If you like your mango salsa more sour, add more lime... spicy? add in your favorite chilies (Serranos are a great addition)... Some tomatoes you may need to seed before dicing, but usually Romas are so meaty that for us it is unnecessary. If you are hesitant on how to cut a mango, Elise at Simply Recipes has a nice tutorial.
Ingredients
1 large Mango , cut into 1/4" dice
1 Roma Tomato , seeds removed and cut into 1/4" dice
1 Tablespoon chopped Cilantro , or more to taste
2 teaspoons fresh Lime Juice
pinch Sea Salt , or more to taste
1 Tablespoon sliced Green Onions ~ optional
finely diced chilies ~ optional
Instructions
Combine all ingredients together (mango, tomatoes, cilantro, lime juice, salt, optional green onions, and optional chilies) and gently mix. Adjust individual ingredients to taste.

Store covered in fridge until ready to use. Keeps about 3-4 days.
Nutrition Information
Calories: 35kcal, Carbohydrates: 9g, Protein: 1g, Fat: 1g, Saturated Fat: 1g, Sodium: 2mg, Potassium: 130mg, Fiber: 1g, Sugar: 8g, Vitamin A: 711IU, Vitamin C: 22mg, Calcium: 9mg, Iron: 1mg
We are a participant in the Amazon Services LLC Associates Program, an affiliate advertising program designed to provide a means for us to earn fees by linking to Amazon.com and affiliated sites.