The Hungry Travelers Video- A California Avocado Story & Guacamole Recipe
Can't believe it's been one year since we first talked about launching our online documentaries: The Hungry Travelers! Well it's finally here and we're proud to launch it with this one: A California Avocado Story.
The California avocado growers are a close, tight knit and hardworking group of growers who are dedicated to producing some of the best avocados in the world.
The California Avocado Commission recently had a guacamole contest and we were one of the lucky judges on their panel of 6 judges, which included 2 growers, 2 representatives from the commission. Tasting 6 different guacamole recipes was a tough job, but someone had to do it and we were up for the challenge!
( Pineapple chipotle mango guacamole winner for the most creative recipe ! It was so good & it was so tough to leave some behind for the photograph. Lucky there was some left and catch this photo before it was eaten up! )
As part of the day, we photographed the gorgeous groves and were taken on a tour of the avocado groves of growers Mike Sanders and his son-in-law Chris Ambuul of Rancho Santo Thomas.
This project was an especially personal one for us because during this visit we saw how dedicated and passionate they were about their groves, their families and their long, passionate tradition of sharing high quality avocados to everyone around them.
Rather than write a long post detailing what we saw and the powerful impact that Mike and Chris had on us that day, we decided to document their story in our video series, The Hungry Travelers.
Here's what we saw and why were were so connected to their story. We hope you enjoy what we captured that day in both images and video.
Thank You,
Diane and Todd
If you'd like to find out more about California avocados, please visit:
We were so touched by Chris' happy children (we only met 3 of his 5 kids). Watching them play in the groves was the inspiration to this episode of The Hungry Travelers. This video is dedicated to them.
Little Sean was always so happy & his toes are equally adorable
Julia is the best avocado tree climber! She knew exactly which trees were best for playing in.
The Hungry Travelers Video
*******************************************************************
This video was produced, filmed and edited by us, Todd and Diane. We've had lots of interest and emails in knowing how we go about producing and filming these our videos. Here's some info for you curious kats.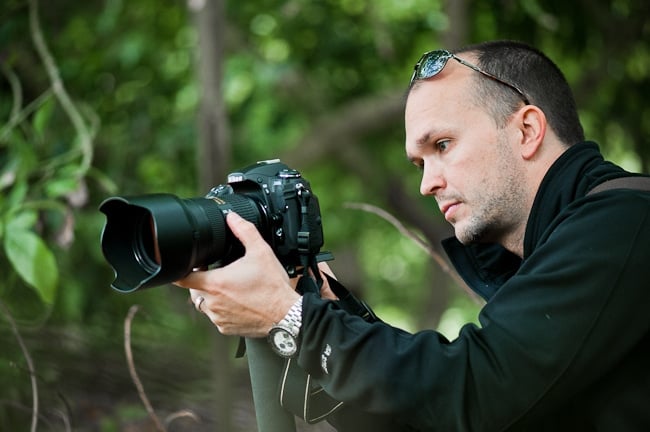 We filmed this avocado story on a Nikon D300s, on 24-70 mm and 85 mm lenses. The photographs were shot on a the same lenses and a few others. The video was edited in Final Cut Pro and Soundtrack Pro.
Hopefully this will answer some of the basic questions about the production! Please ask your questions in the comments below, rather than email. That way, everyone can benefit from the questions and answers. THANK YOU!
[ad]
We are a participant in the Amazon Services LLC Associates Program, an affiliate advertising program designed to provide a means for us to earn fees by linking to Amazon.com and affiliated sites.