Low Carb Smashed Cauliflower

Low Carb Smashed Cauliflower Recipe
This low carb smashed cauliflower will satisfy anytime you're craving regular potatoes. There's always an occasion to eat lower carb and you don't have to sacrifice flavor to do so. Instead of mashed potatoes for the Holidays , our low carb smashed cauliflower is the perfect option to replace the potatoes. In fact, these this cauliflower recipe is great for anytime of year. Anytime you're looking to eat more healthy cauliflower or need a low carb side dish, this is sure to please. Smashed cauliflower is so good that's it's easy to devour a whole head of cauliflower in one sitting. The flavors of the garlic and parmesan cheese really add wonderful flavor along with the texture of the cauliflower.
Video: Recipe for Smashed Cauliflower (Keto)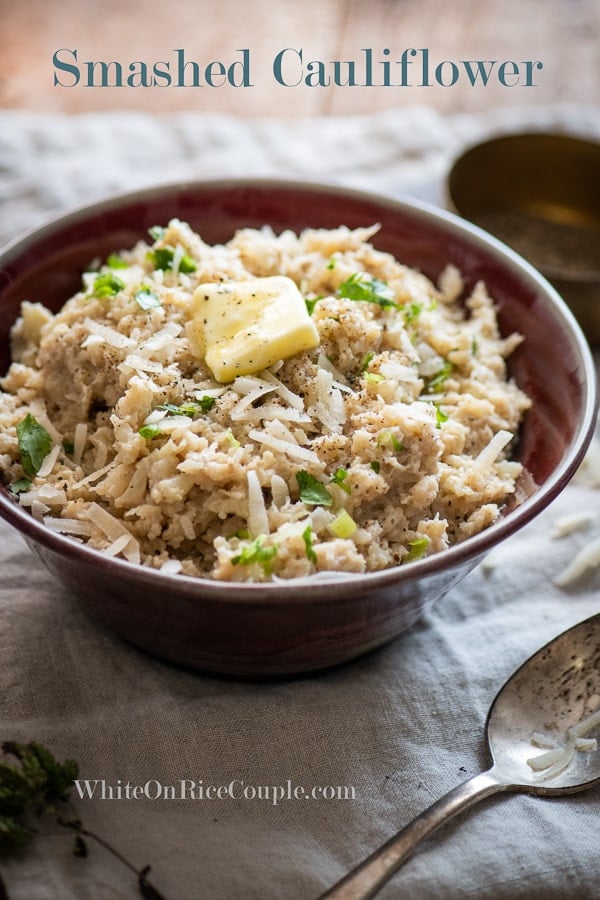 How to Make Smashed Cauliflower Mash Recipe
We like to start with a fresh head of cauliflower and then chopping it up in small pieces. The flavors are more pronounced when you cook with fresh. You can certainly use thawed frozen cauliflower if you like but the texture will be much more watery. Try to to drain out as much water from the thawed cauliflower as much as possible. This will allow the butter to infuse the dish and make it more flavorful and rich. Enjoy this smashed cauliflower recipe!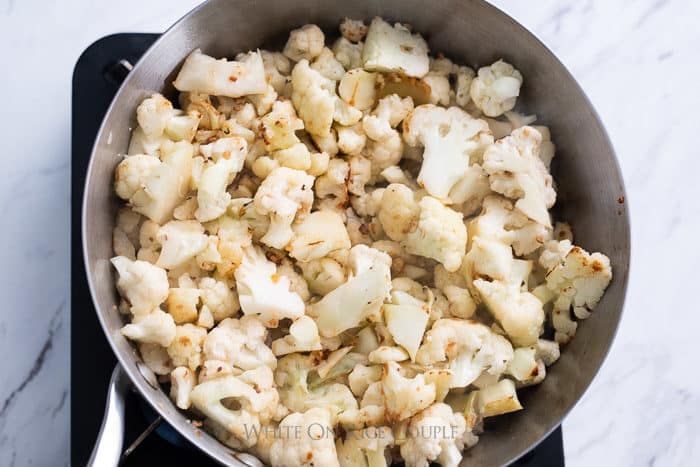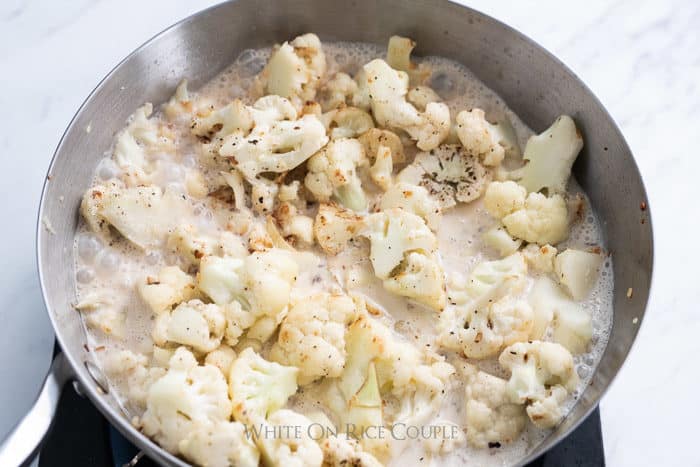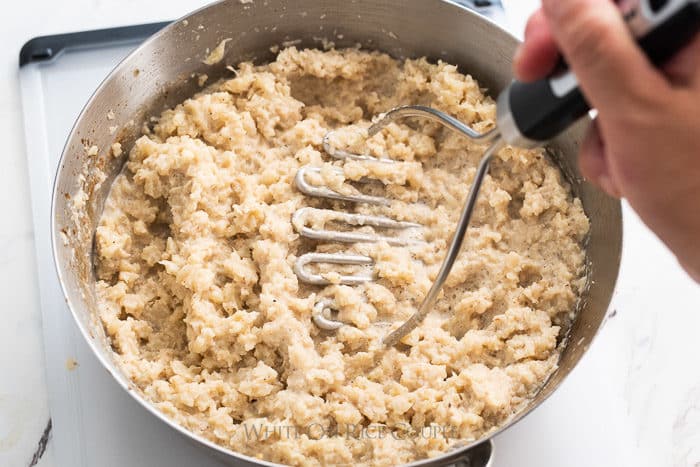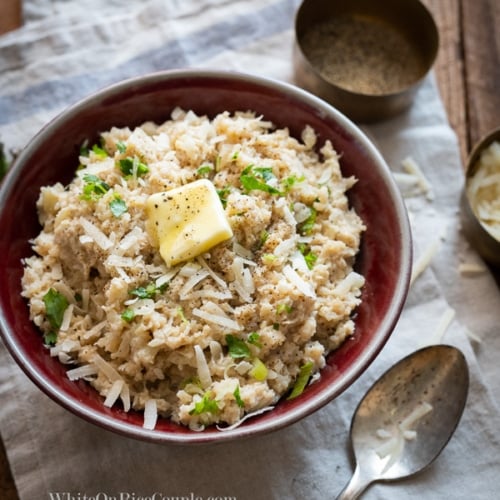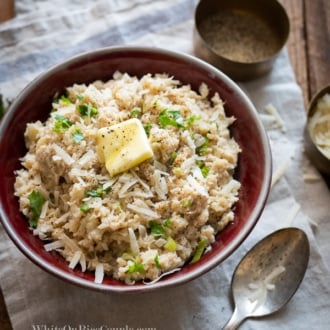 Low Carb Smashed Sautéed Cauliflower
Sautéed cauliflower has so much flavor that's why this is such a popular dish. If you want a smoother texture, just allow the mixture to cool and process it in the food processor.
Ingredients
1 head (1 head) cauliflower (about 2 pounds - 910g)
2 Tablespoons (30 ml) butter or olive oil
3 cloves (3 cloves) garlic , minced
1 1/2 cups (360 ml) milk (low fat, whole, almond or soy)
1/2 cup (50 g) parmesan cheese (optional)
1 teaspoon (5 ml) kosher salt , or to taste
fresh cracked black pepper , to taste
Instructions
Roughly chop the cauliflower into about 1-inch pieces.

Heat large pan on medium-high heat. Add butter/oil and garlic. Cook until garlic is translucent and fragrant, about 30 seconds.

Add cauliflower and stirring occasionally, sauté for about 5 minutes or until cauliflower is lightly browned.

Add milk, salt and pepper. Bring cauliflower to a simmer, stirring occasionally, and cook for about 5-10 minutes or until the cauliflower is tender.

Remove pan from heat and allow to cool a bit. Using a potato masher, mash the cauliflower until it's to your preferred texture. Stir in the cheese until it melts.

Taste for seasoning and add more if you like. Serve warm.
Nutrition Information per Serving
Calories: 130kcal, Carbohydrates: 8g, Protein: 7g, Fat: 8g, Saturated Fat: 5g, Cholesterol: 22mg, Sodium: 610mg, Potassium: 381mg, Fiber: 2g, Sugar: 5g, Vitamin A: 281IU, Vitamin C: 47mg, Calcium: 191mg, Iron: 1mg
More Low Carb Recipes:
this recipe was originally published in 2019
We are a participant in the Amazon Services LLC Associates Program, an affiliate advertising program designed to provide a means for us to earn fees by linking to Amazon.com and affiliated sites.