For the Love of Meyer Lemons: Video & A Little Giveaway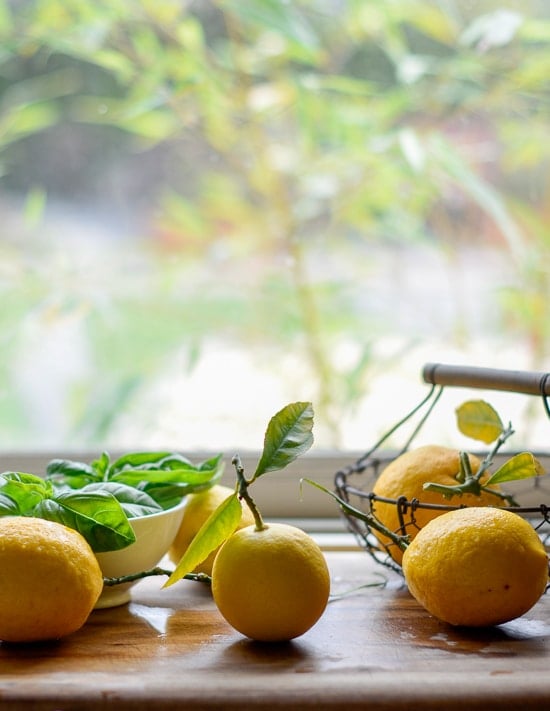 This giveaway has ended, thank you all for sharing your love of meyer lemons. Scroll to end of post to see winner.
We do love to share, but sometimes it's really impossible to pass around a few baskets of citrus from our garden to all you kind folks. When we can, we do enjoy sending out a little bit of our Southern California sunshine to friends in the chilly parts of the country. A little box of citrus love can warm up even the coldest days during the Spring Season. We've given away some garden citrus before, but it's been a while.
Because we love meyer lemons so much and we appreciate you all, we thought it's time to share some of our garden meyer lemons. It's not much, but for those of you who don't get an opportunity to enjoy a really fresh meyer lemon, this little giveaway will bring a little warmth to the chilly part of your world.
And we made a little video, sharing a little glimpse of what's sprouting up in the garden this month.
There's just something special about meyer lemons. Their floral fragrance, their delicate beauty and vibrant flavors really add so many wonderful elements to cooking. One of our favorite articles on the many uses of meyer lemons always inspires us to continue cooking and creating new dishes with one of our favorite lemons. It's so hard to not want to make everything on that list. When the conversation of meyer lemons comes around, everyone's faces always seem to light up!
The Giveaway has ended, thank you all for sharing your love of meyer lemons! Congrats to Winner #288, Alexandra! Thanks to twitter for helping us be our random number generator.
For the love of meyer lemons, here's the giveaway details:
Giveaway only available to folks living in the continental United States. Winner will receive a box of fresh meyer lemons from our garden!
Just leave a comment below and tell us what you would make if you won!
You are welcome to have another entry if you want to tweet or facebook the giveaway. Just leave the link in another comment.
Giveaway ends Sunday April 7th, 2013 at midnight pst. Check back here for the winner on Monday April 8th.
[ad]
We are a participant in the Amazon Services LLC Associates Program, an affiliate advertising program designed to provide a means for us to earn fees by linking to Amazon.com and affiliated sites.