Holiday Potatoes for Your Feast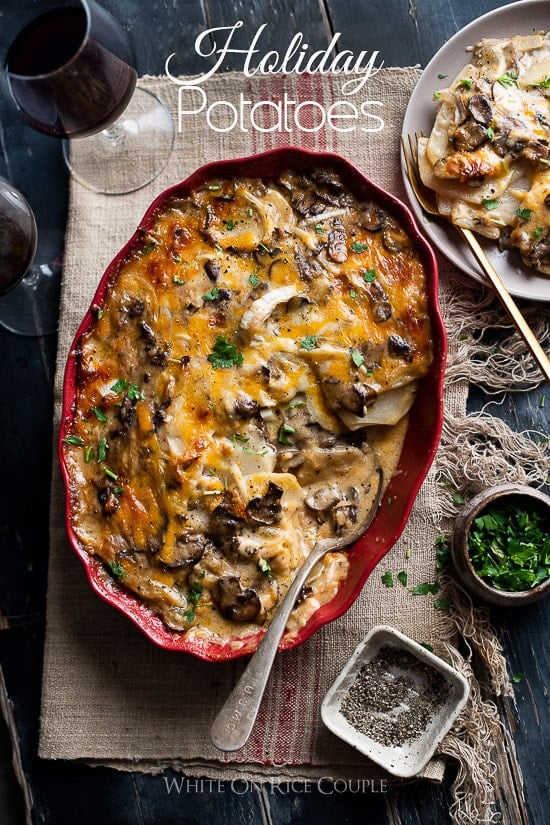 When it comes to the Holiday menu, everyone asks about the potatoes. It always seems to be about the potatoes this time of year. Though our classic potatoes au gratin is everyones favorite, we've been venturing out into new potato territory.
From scalloped to mashed to roasted, it's hard to say that we have a favorite. Every season we're testing new ways to enjoy potatoes and it's always a re-awakening. So here's our collection of great holiday potato recipes along with some others that have rocked our feast. Enjoy!
Our classic potatoes au gratin is always a surprise hit. There's no cheese, yes that's right. It's a classic dauphinois version that's cooked in cream. You don't need the cheese, but adding a little on top sure doesn't hurt. Since then, we've created a sausage potatoes au gratin recipe too for sausage lovers.
Video of Classic Potatoes au Gratin Recipe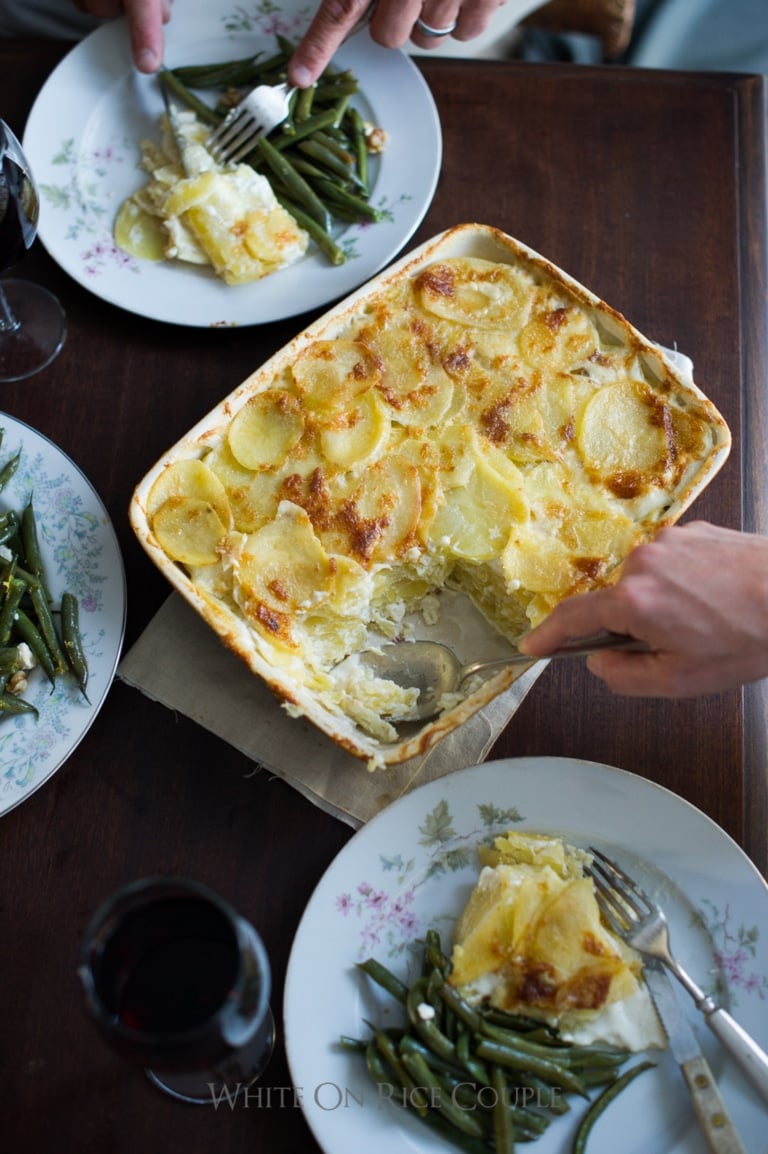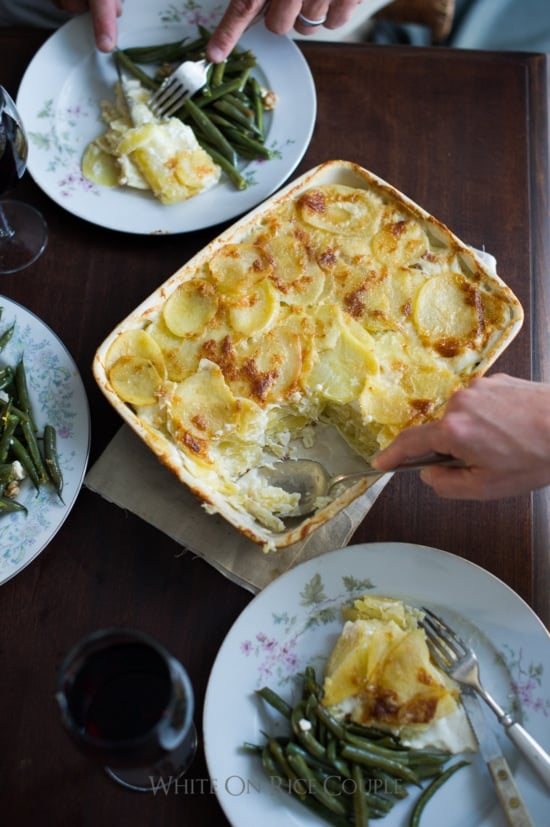 Love mushrooms? AND gravy? Our mushroom gravy scalloped potatoes are perfect for everyone who is obsessed with both. The potatoes are tender, creamy, savory and loaded with mushrooms. You won't be disappointed!
Video of Mushroom Gravy Scalloped Potatoes Recipe: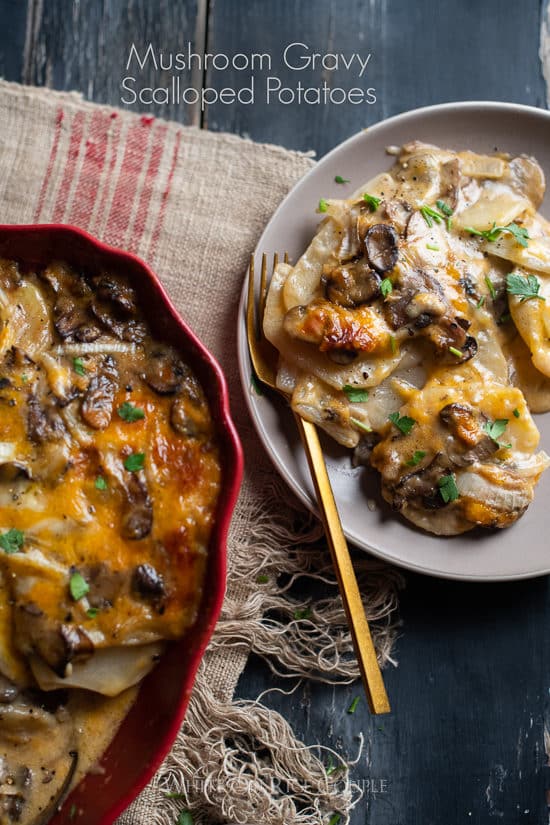 No matter how many potato dishes we have, everyone still asks about mashed potatoes. Our three cheese mashed potato casserole or bake is the perfect addition. Kids LOVE these mashed potatoes and so do the big kids too, their parents.
Video of our Three Cheese Mashed Potato Bake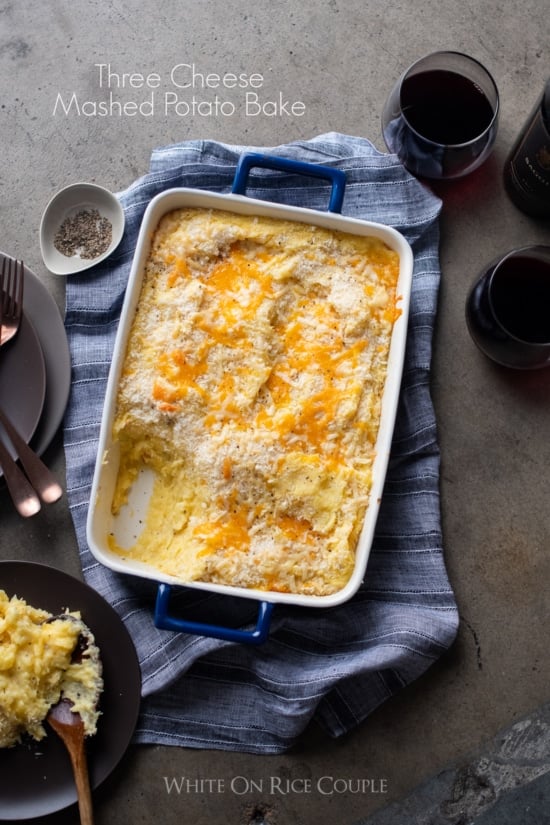 Crispy smashed potatoes with mushroom and onion gravy is a recipe we developed over at Best Recipe Box. And we're so glad it's a reader favorite because we're obsessed with it too.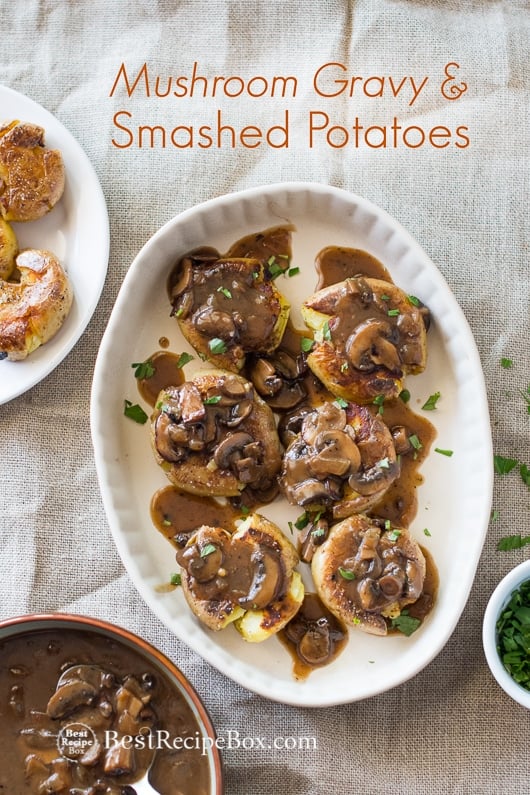 Sweet Potato casserole is a classic favorite and how can it not? All the crunchy nut topping is fantastic.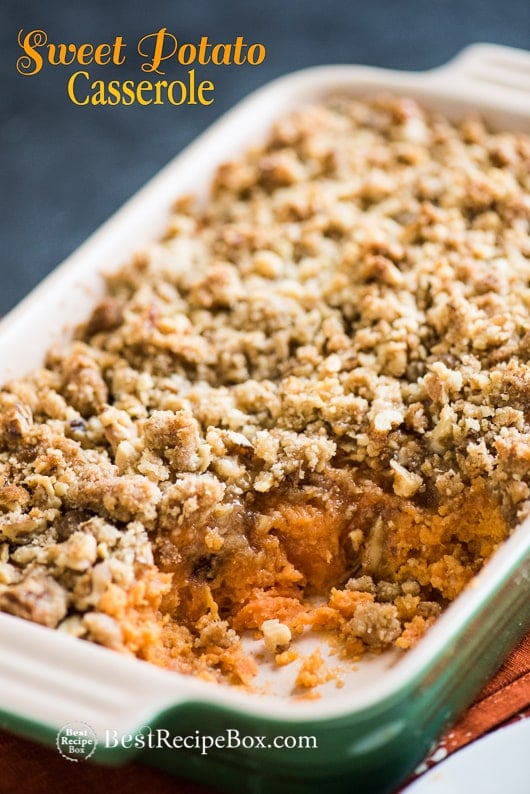 We are a participant in the Amazon Services LLC Associates Program, an affiliate advertising program designed to provide a means for us to earn fees by linking to Amazon.com and affiliated sites.