Free, Live Online Food Photography/Styling Workshop on Creativelive & More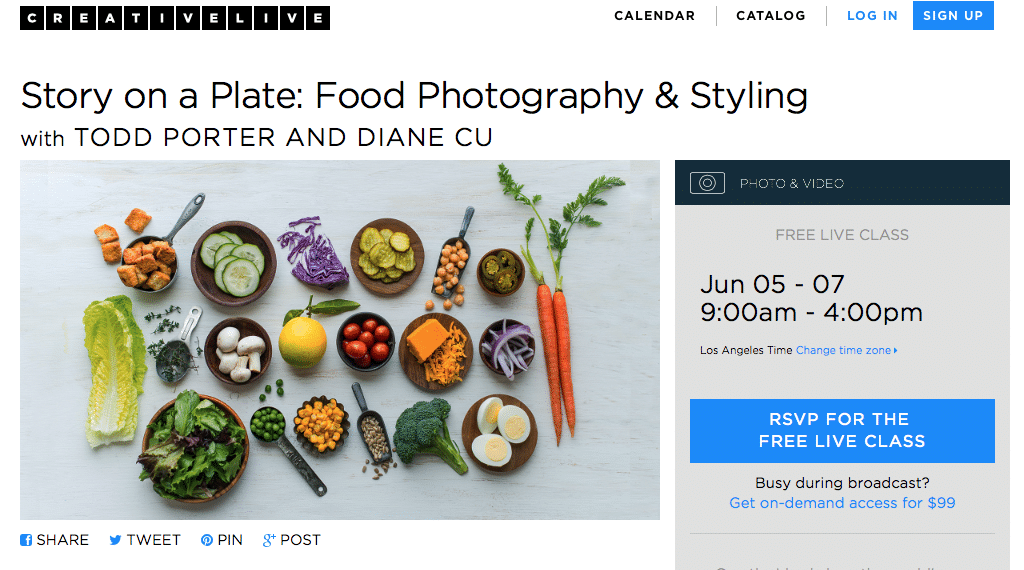 Hi everyone! Hope all is well over there on your end of the world. We've been working around the clock on some crazy new projects that we hope to announce soon. But we finally ironed out one of the first ones and we can share it.
Wanna join us for a free, live online food photography and food styling workshop in June? We'll be teaching a 3-day, live workshop on Creativelive . We'll also be chatting about video and why you should end each shoot day with a round of whiskey sours and gin & tonics. For real! 🙂
Register here for our free, live Creativelive workshop http://www.creativelive.com/courses/story-plate-food-photography-styling-todd-porter-and-diane-cu
For the Creativelive workshop, you just need to RSVP for the class and you can watch it live for free. Even if you can only watch for one day, go ahead and RSVP. If you aren't available on that date to watch any of it, you can upgrade your access to the workshop for $99 and watch it at your convenience. There's a link on the Creativelive workshop page to select that option.
Also, we have a few spots left for our intensive 2 day Food photography and styling workshop at our studio in May. Register here: http://www.eventbrite.com/e/two-day-food-photography-styling-workshop-with-todd-porter-diane-cu-tickets-3134069085?aff=eorg
Have a great weekend!
diane and todd
[ad]
We are a participant in the Amazon Services LLC Associates Program, an affiliate advertising program designed to provide a means for us to earn fees by linking to Amazon.com and affiliated sites.