Seattle Food Tour and "Totchos" Loaded Tater Tot Nachos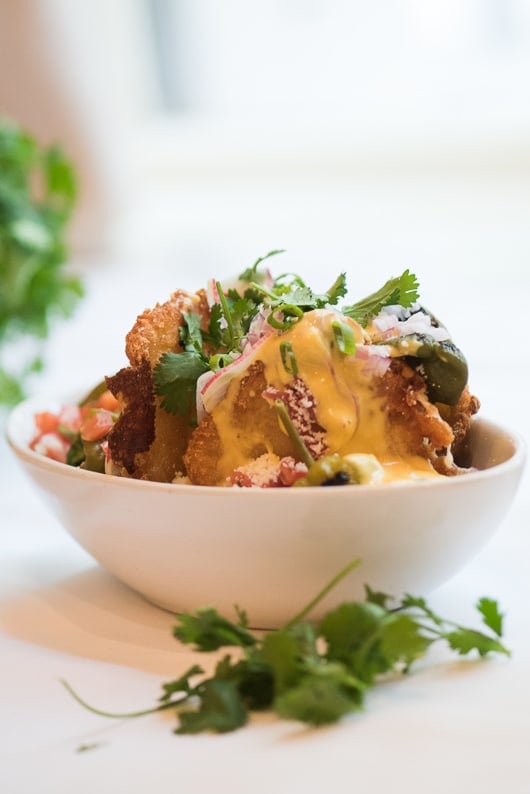 Seattle has always been one of our favorite cities for so many reasons. The nice folks, scenery, greenery and as always, their great food, cocktail, and coffee scene brings us back with huge enthusiasm. When our continuing partnership with Fairmont Hotels and Resorts led us to The Fairmont Olympic Hotel, we were stoked. Returning to our beloved Seattle was such a treat and Fairmont knew exactly where we were hoping to eat again.
Thanks to Fairmont Hotels, we're able to explore the city's delicious restaurants and visit local artisans that partner with Fairmont Olympic's commitment to supporting the regions food purveyors. The continuing relationship between Fairmont and local farmers and food artisans is inspiring. Fairmont Olympic Honey Ale is one perfect example of this unison! Best of all, they have a fantastic Bed & Breakfast package going on right now. It's the perfect weekend getaway!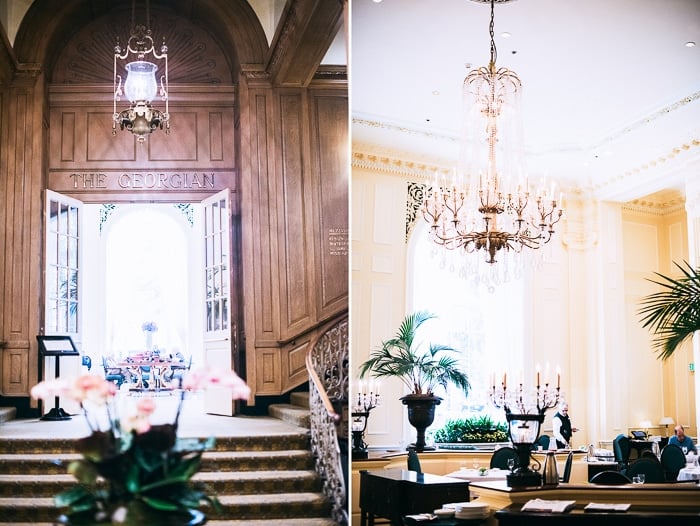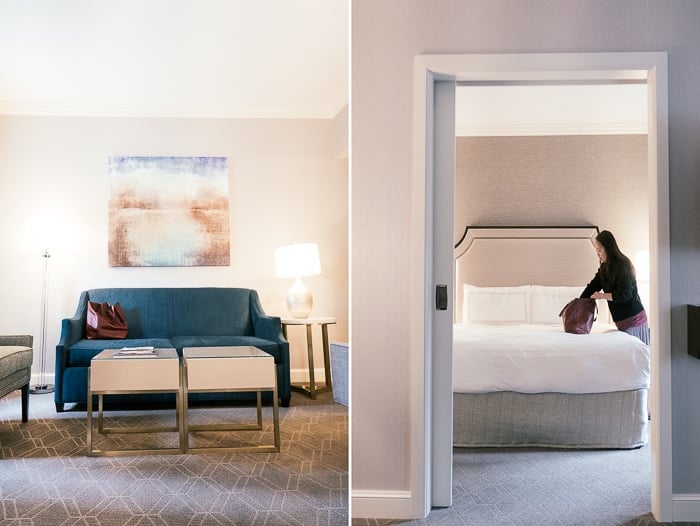 Fairmont Olympic Hotel is rooted in downtown Seattle history for 92 years. Built in 1924, this hotel is a beautiful balance of historic classic elegance and mid-century modern room decor. The lobby takes you back in time with its classic wood interiors and the recently renovated rooms are modern and super welcoming with all the chic furniture. One of the reasons why we love returning to Fairmont and working with them is because their staff is one of the friendliest and warmest we've come across. They're thoughtful and attentive and the hotel provides guests everything needed from stellar hotel amenities to modern city attractions. And to make them even more cool over at Fairmont Olympic, they have their own little garden and apiary.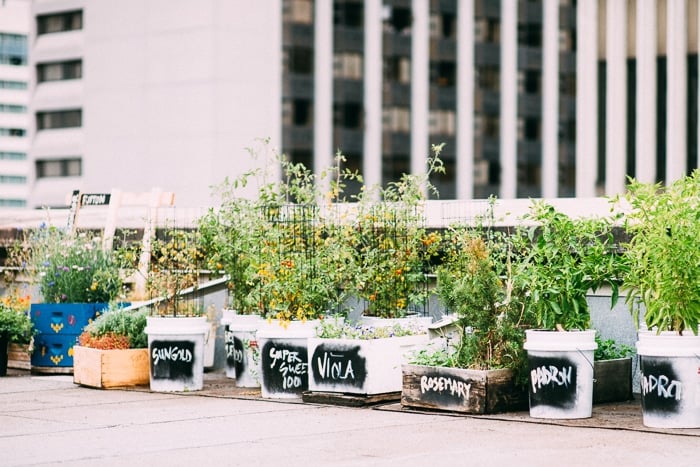 Chef Chloe Lee picks fresh herbs and veggies for the restaurant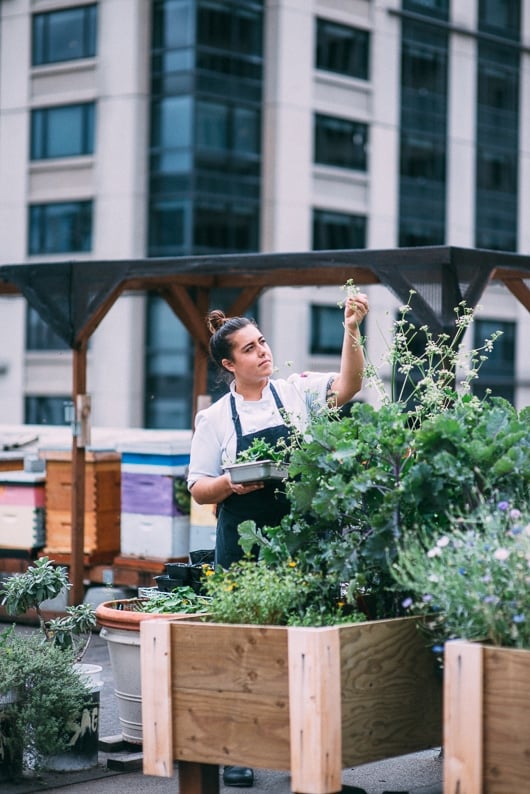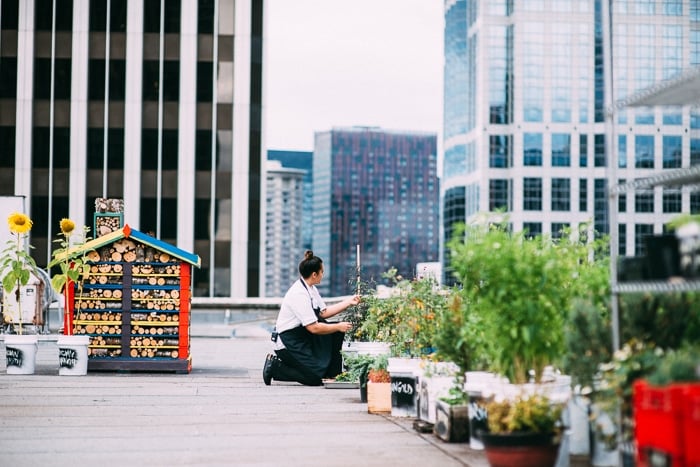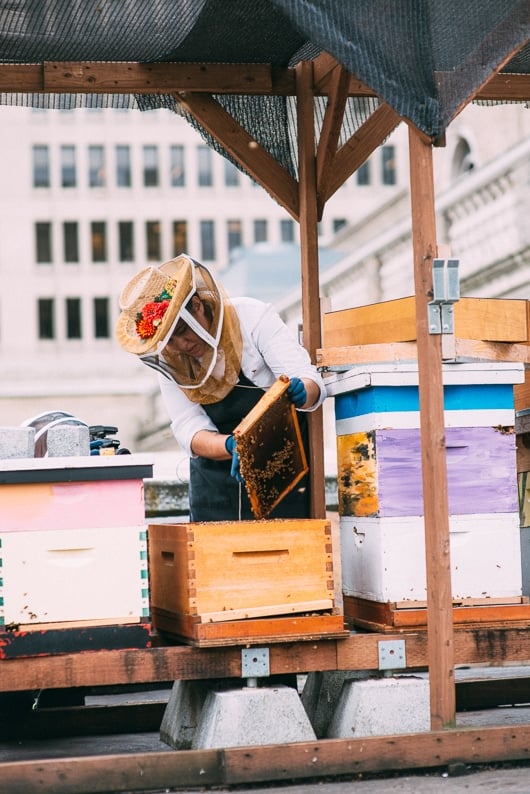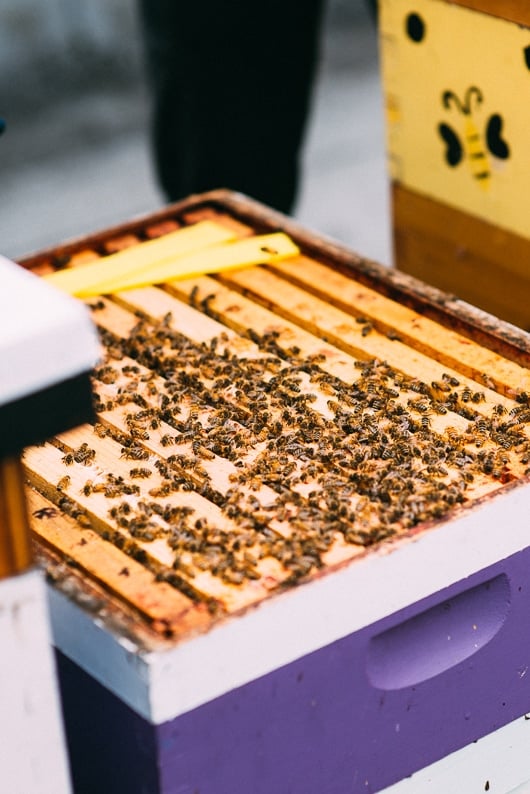 Collecting fresh honey for The Georgian's amazing honey breakfast
Growing like crazy, this energetic city changes every time we return. It's not just the brimming food scene with award winning restaurants that mushroom in all corners of the city, but the tech culture seems to be finding it's home as well amongst the green hills. It's hard to single out even a handful of reasons why our hearts are so connected to Seattle. There's always so much more to explore and experience, any we can't wait to go back and find more favorites.
Penn Cove Shellfish on Whidbey Island, WA. They farm the most delicious mussels that are sent fresh to Shuckers Restaurant. We're crazy about fresh mussels and Chef Austin Green makes a killer Mussels with Olympic Honey Ale and Chorizo Butter. One of the best parts about this recipe (other than the amazing mussels fresh from the water) is that the Olympic honey ale is made from the honey harvested on Fairmont's roof top.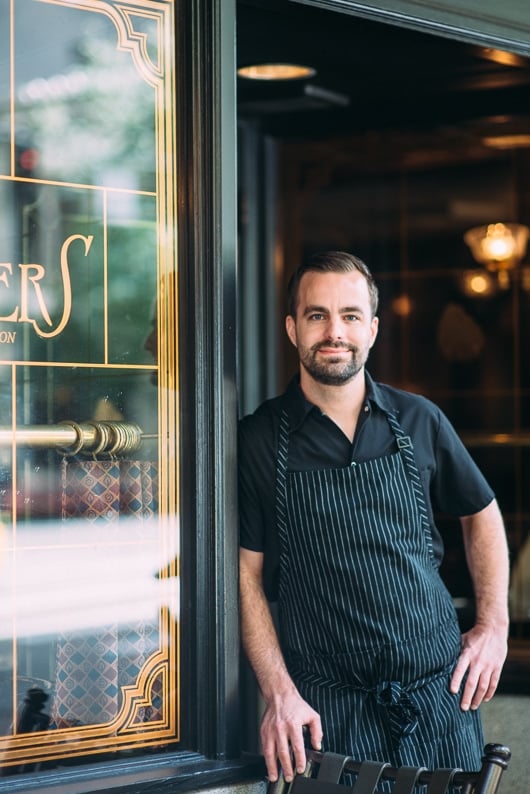 Shuckers is more than just an oyster bar. We practically ate the whole menu and there's something for everyone. Chef Austin kills it every time with his creative and modern approach to seafood, vegetables and more. Their bloody mary is a bonus!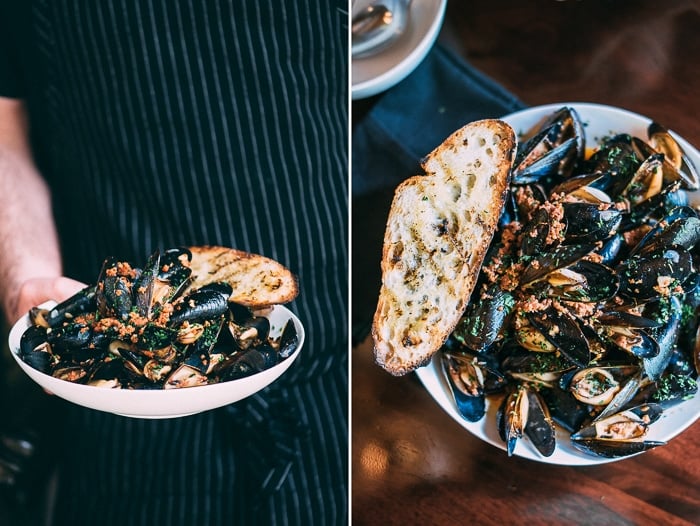 Watch and drool over the mussels recipe and our visit to Penn Cove!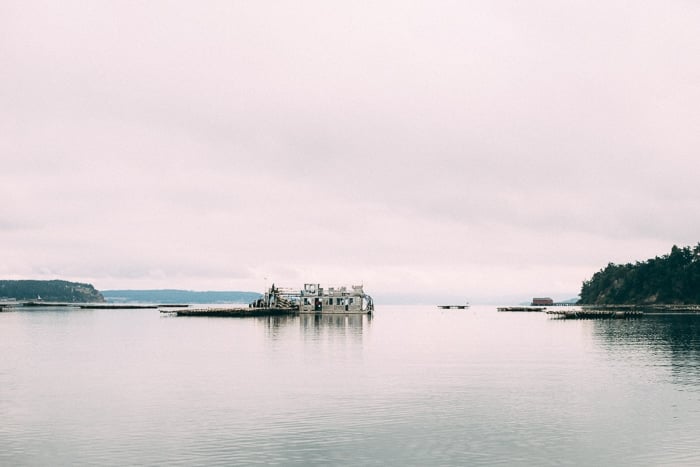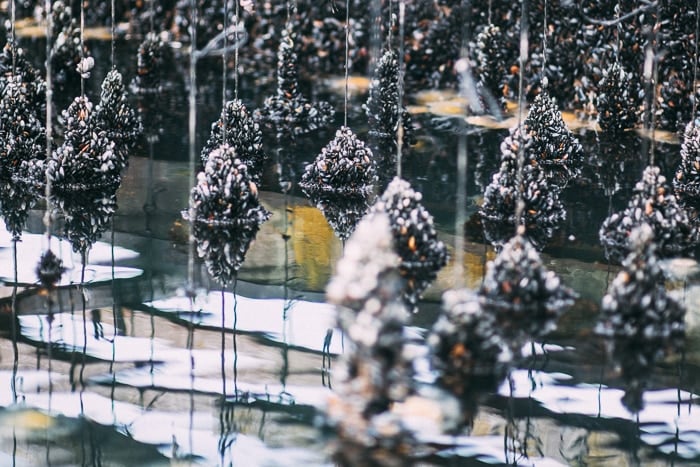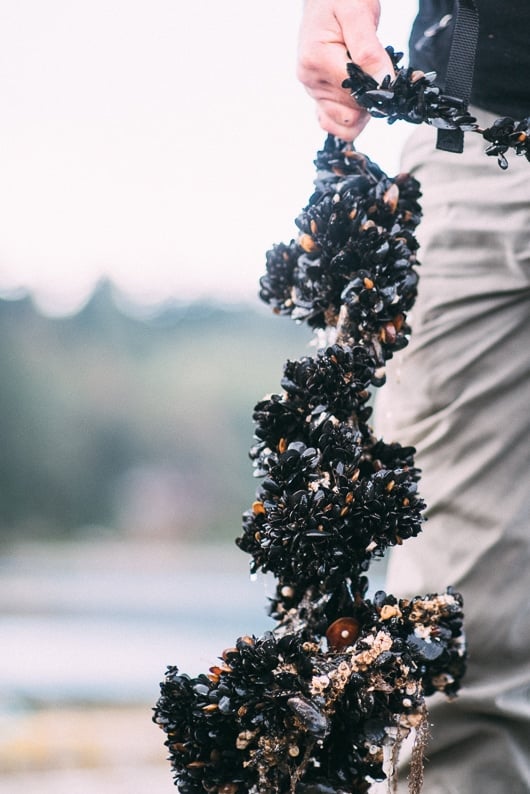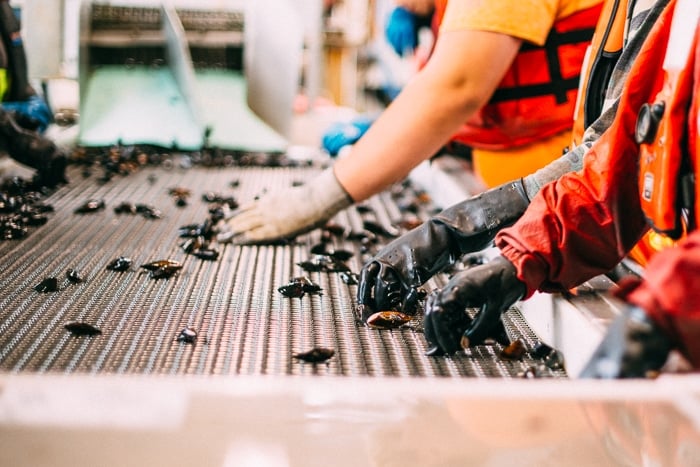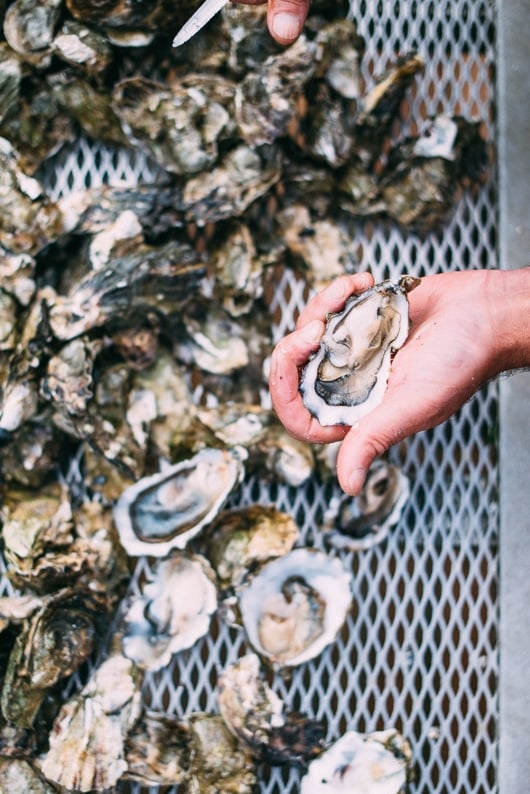 Every great meal deserves a dessert and Chef Artis Klasons crafts up fantastic post meal offerings (or pre-meal if you are so inclined). While we were there he showed us how to make a mean soufflé topped with a bountiful serving of chocolate shavings. He makes it look super easy and we just might try it ourselves for a party one of these days!
Watch Chef Artis make souffle look easy: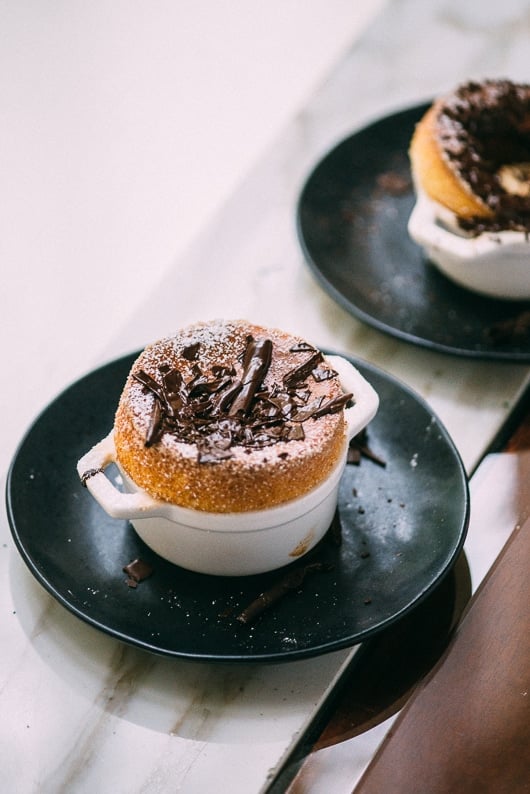 Seattle has incredible breweries and fabulous wine. Fairmont Olympic Hotel hooked us up with a fantastic beer tour from Road Dog tours as well as tours of Chateau St. Michelle and Novelty Hill Januik Wineries. Seriously, if you're going to visit and eat in Seattle, give yourself at least 5 days because there's so much fabulous drinks to dive into and you want to be able to pace yourself. So maybe give yourself a whole week or two!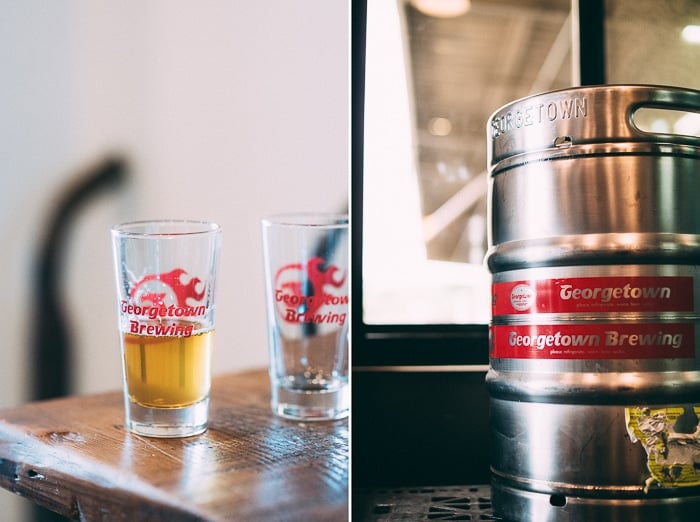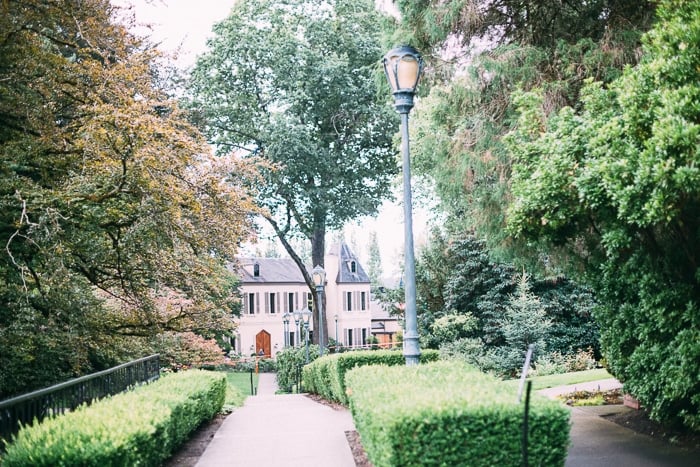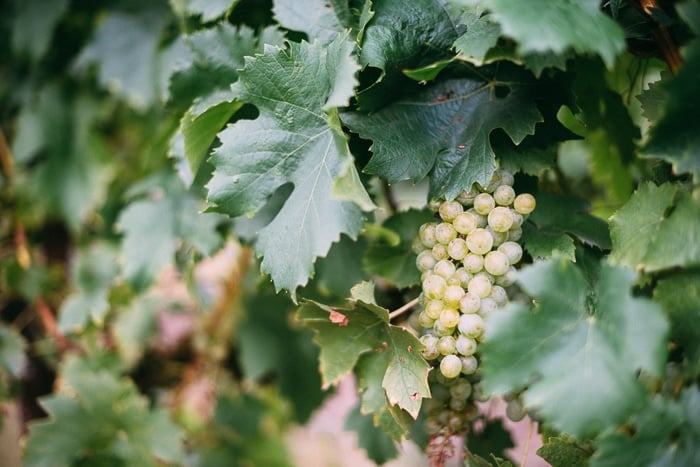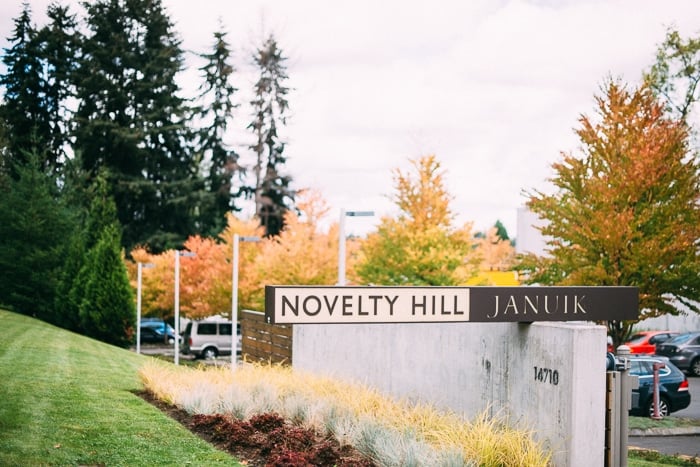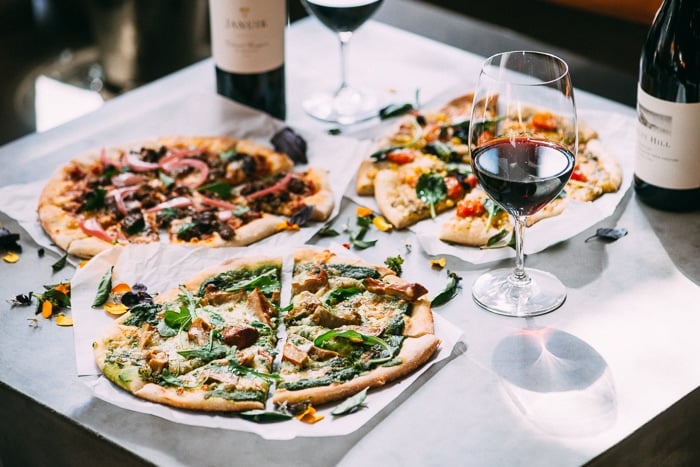 Now what about the Totchos? Totchos are tater tot nachos and Fairmont blew it out of the ballpark with their "free form" style. We've never had totchos like these before, they were mind blowing! Topped with charred padron peppers from their roof top garden and every single nacho topping you can dream of, we were inspired to film it and make you all jealous. 🙂
Let's watch Chef Chloe make them from scratch and drool over Fairmont's Totchos together:
Epic thanks to Fairmont Hotels & Resorts and everyone at The Fairmont Olympic Hotel for sponsoring us on this project supporting our love on culture, travel and food discoveries! We learned and discovered so much about Seattle and look forward to sharing more with you all on our next collaboration with the lovely folks at Fairmont.
We are a participant in the Amazon Services LLC Associates Program, an affiliate advertising program designed to provide a means for us to earn fees by linking to Amazon.com and affiliated sites.