Food Journey and Checking Off Life Bucket List with Fairmont Mayakoba
fresh passion fruit galore!
We were thrown into a cave filled with water, trekked through the Mayan jungle, zip-lined without going through cardiac arrest, kayaked alongside crocodiles and sipped some incredible cocktails, beachside. Many of these these were "firsts" to check off our bucket-list and lived through it all to blog about it.
The most exciting part about traveling are these "firsts". First sips of a regional drink, first bite of a popular local dish and first experiences of a culture that leave a lasting impression. On our travels, either personal or for work, we're always looking for these experiences like curious kids embarking on a new playground. Even if it's to an area we've already visited, there's always new adventures waiting to be discovered. On our visit to Riviera Maya, Mexico with Fairmont Mayakoba and Fairmont Hotels last month, the days and nights were filled-to-the-brim with new experiences.
It was hard to give all our cameras a break. Fairmont really goes all out to connect travelers to the very best of its destinations. Each of their diverse hotel locations provide guests with memorable travel experiences, thoughtful and attentive service and truly unforgettable memories. We feel truly lucky to be working with them on this creative project.
Video of Our Many "First" Adventures with Fairmont Mayakoba
Riviera Maya is a coastline district in Mexico infused with local tourism, reef aquatic activities, coastal relaxation and gorgeous beaches, all stretching between Playa del Carmen and the quaint village of Tulum. If you still can't get a geographic understanding to where this area is located, it's basically 40 miles south of Cancun, Mexico. But Riviera Maya is different in many ways and for us, five days of discovering this area really opened our eyes to the history and flair of how diverse and historically rich the Yucatan Peninsula truly is.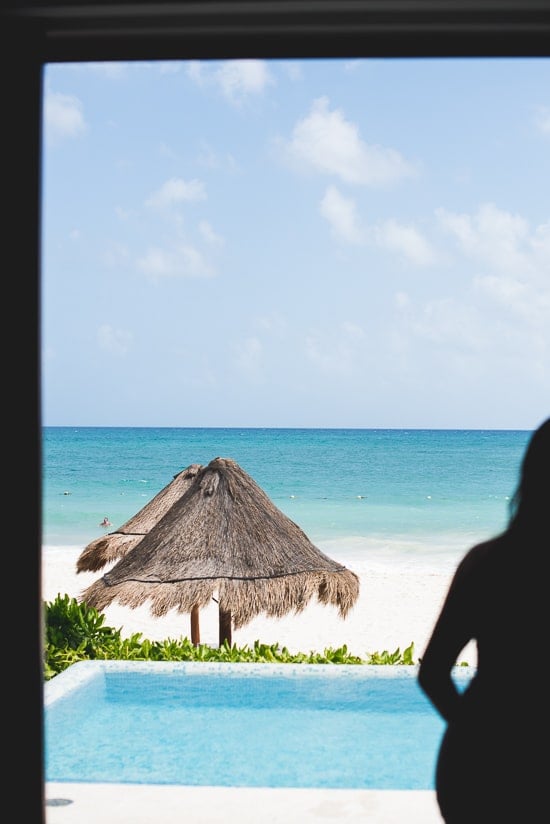 Multiple pools, sunshine and bloody marys are quite the perfect combinations
traditional cochinita pilbil pork for breakfast was outstanding
Appetizer trio of guacamole, salsa and spicy crab washed down with mojitos. Gracias.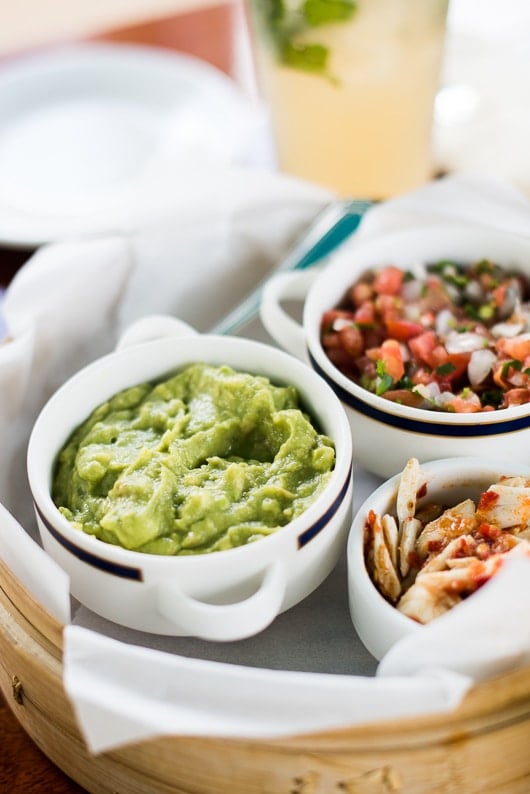 As part of our travel partnership with Fairmont Hotels, we're making the most out of every trip and open to all the culturally rich amenities and activities each location has to offer. Last December we ate our way through the old Quebec City, Canada, learned a ton about poutine and stayed at Fairmont Le Chateau Frontenac, which is pretty much like the coolest modern castle (but not really a castle) the world has ever seen. For this next trip we shed our warming layers and grabbed our sandals, ready for the warm Caribbean beaches in Mexico.
Blue skies, blue ocean and blue pools everywhere at Fairmont Mayakoba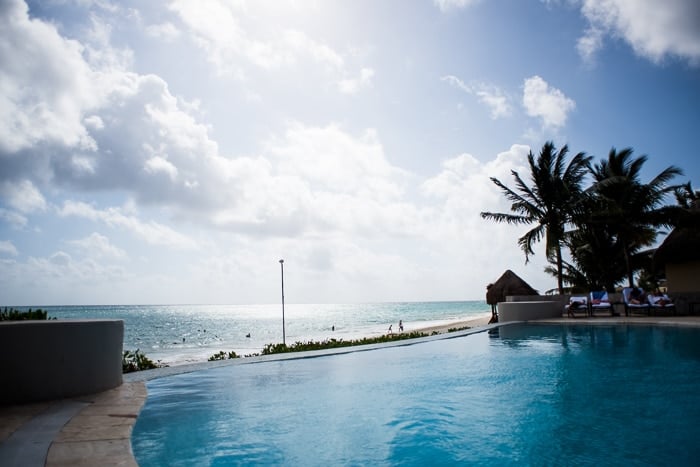 more pools again and again for all day swimming
Last month Fairmont Hotels sent us to Fairmont Mayakoba in Riviera Maya to photograph and video the region's best and in our case, many "firsts". We've been to Riviera Maya a few years back to teach at a food photography and food styling conference, but we were pretty much confined to the venue we were teaching at. The incredible folks at Fairmont Mayakoba went above and beyond to show us the local sights highlighting why it's such a popular travel destination. Our accommodations looked out onto the white sand beach, stunning blue ocean and perfect sunshine.
we're obsessed with resort suites and bathrooms, especially charming ones that exemplify local flair & design
Within the resort, the restaurants were the perfect collection of cuisines, both highlighting the rich culinary flavors of the area and new fusions of outside influences. Their culinary teams are dedicated to showcasing and maintaining connections to local purveys and food producers. The flavors of the food definitely show this. World-renowned chef and restaurateur Richard Sandoval partnered with Fairmont Mayakoba four restaurants on property–Lobby Lounge, El Puerto, Las Brisas and La Laguna – all redesigned and brimming with exciting food.
calamari salad is to-die-for
wood fired avocado salad was a favorite and they shared their recipe here!
empanadas and asparagus tempura tacos- brilliant!
tasting cocktails is a hard job, but definitely something we're committed to doing well
Mexican craft beer tasting at El Puerto highlighted exceptional local Mexican beer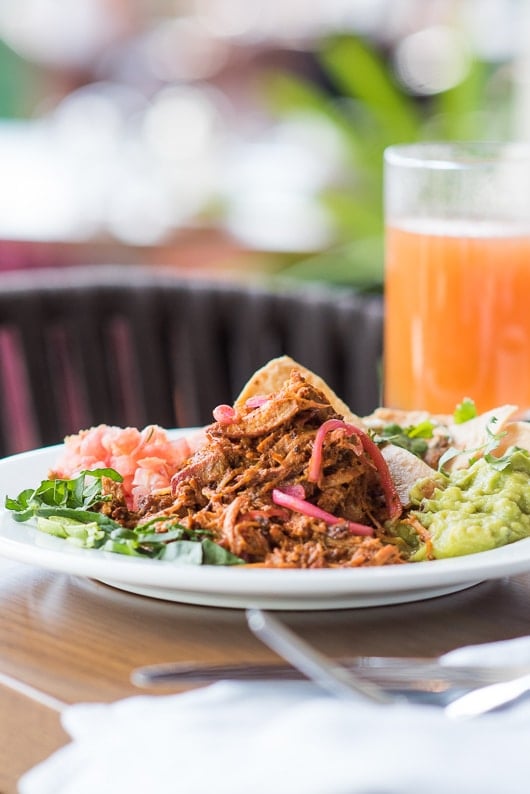 Executive Chef Eric de Maeyer rocks the food and beverage scene. Fairmont Mayakoba has an amazing Food and Wine Package for anyone craving a culinary adventure in this gorgeous escape. More info here.
The property of Fairmont Mayakoba is situated within 240 acres of tropical forest intersected by gorgeous water canals, home to incredible wildlife that are unique to the region. A morning kayaking trip through the water and an excursion on a duffy exposed us to our very first sightings of not just one, but three crocodiles. Geez, these animals are intimidating but it was cool to see them up close and (almost) personal. One "first" experience to check off the life-bucket list.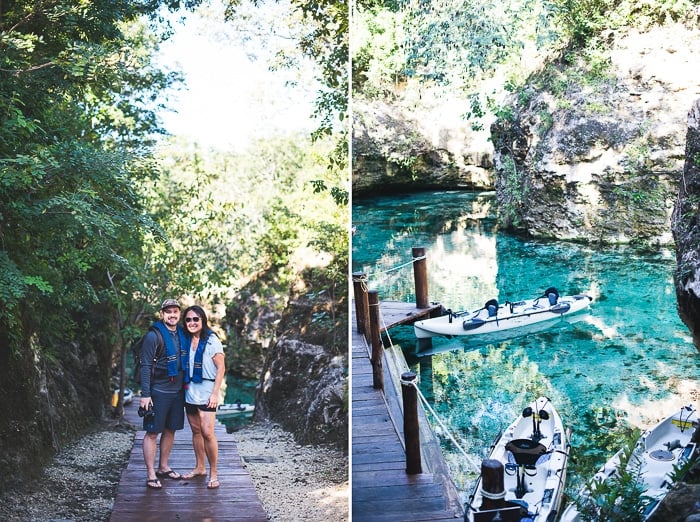 in search of crocodiles
hello junior crocodile
Then our lovely hosts booked us for a Mayan jungle adventure filled with zip lining, snorkeling and an awesome visit to Tulum. Three more life bucket list items checked off!
We dropped into a Cenote (natural underground water sinkhole or "cave")
Was it scary? Naw, only if there were sharks waiting for us, in which there were none. Whew.
plunging into our first time snorkeling! in a cenote!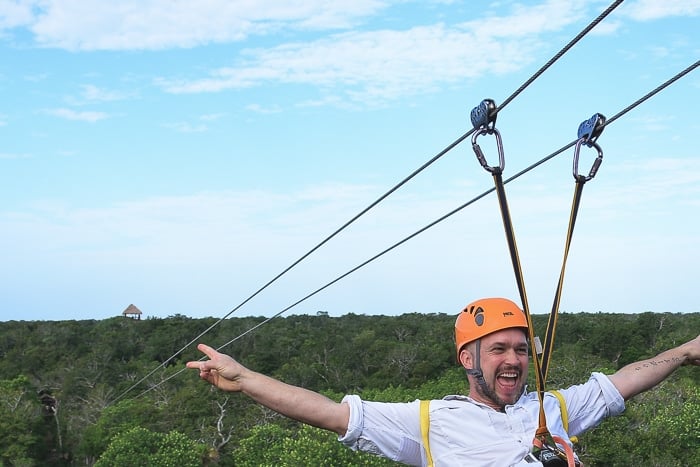 zip-lining in the Mayan jungle was quite extraordinary and breathtaking
After a morning skimming the tree tops and snorkeling through cenotes, we continued on from the jungle and headed over to the ancient Mayan city of Tulum. The art and architecture of the ruins of this seaport town were truly extraordinary. It feels as if the ancient Mayans were far ahead of their time.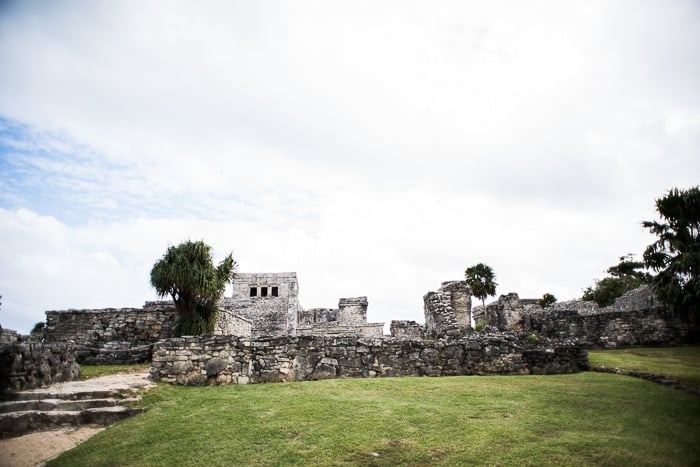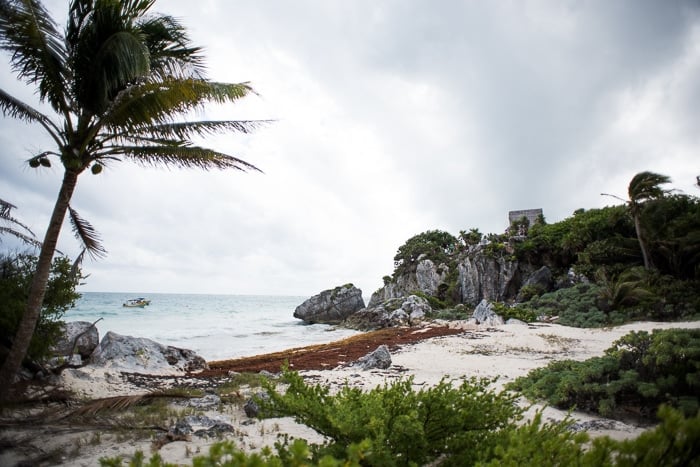 The Mayan culture has a resounding affect in Fairmont Mayakoba's Willow Stream Spa. From their stingless meliponine bee apiary hives hung behind the spa (a rare and declining tradition-yay for the Fairmont's efforts to preserve this) to the honey and cocoa treatments which help evaporate any remnant of jet lag, their reverence of the Mayan culture was heart warming. Combined with incredible bento box meals, the Willow Stream spa left and unforgettable impression on us. Plus it was Todd's first ever spa treatment. Double thumbs up!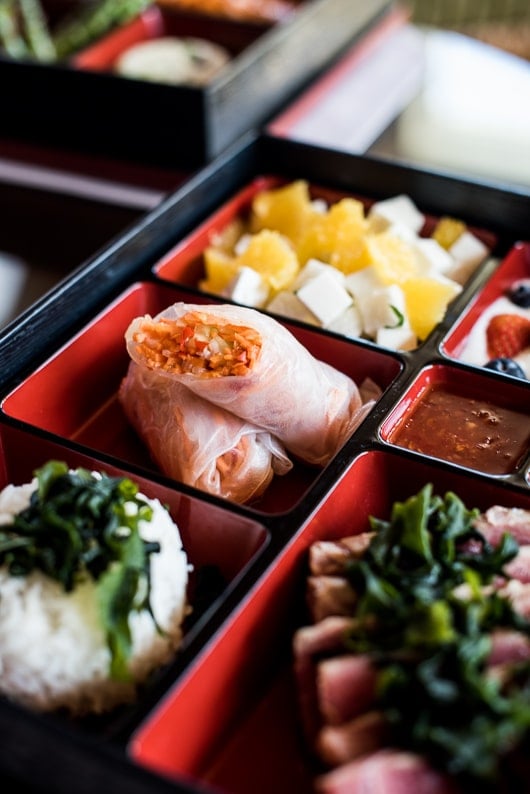 bento box lunch at Willow Springs Spa
We snorkeled in a cenote, rappelled down into one, and even walked an Indiana Jones like set of stairs down into one. But we never thought we would fine-dine in one. Boy were we wrong. In the city of Playa del Carmen there is the restaurant Alux which is built out underground in a cenote in the middle of the city. How cool is that! Bats included free of charge.
Heading underground from the street, dining awaits at Alux restaurant.
Batman would love this place. We certainly did.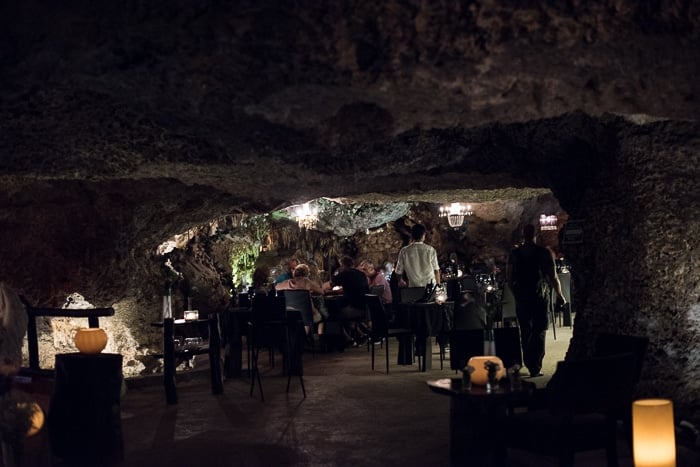 One of many dining areas settled into the natural centone openings.
And for those who hear the siren's call to party, shop and dine the night away, 5th Ave. Playa del Carmen has nearly everything you could desire. Shops (modern, traditional, and souvenir wares), galleries, cafes, restaurants, dive-bars, coffee shops, and nightclubs. Block after block of places to induce the senses (and wallet if so inclined) .
local colors, textures and flavors line the cobblestone streets
Alonso, the Ecology Manager of the Fairmont Mayakoba property discussed their commitment to the preservation of the local natural resources. Fairmont puts a lot of emphasis on maintaining the balance and protection of the jungles wildlife. The most impressive was their latest environmental commitment, the coral reef restoration project. We were scheduled to capture this project but because of rocky ocean reports, we had to cancel our trip. But we're fascinated by it and maybe one day can visit it's progress and share it all with you.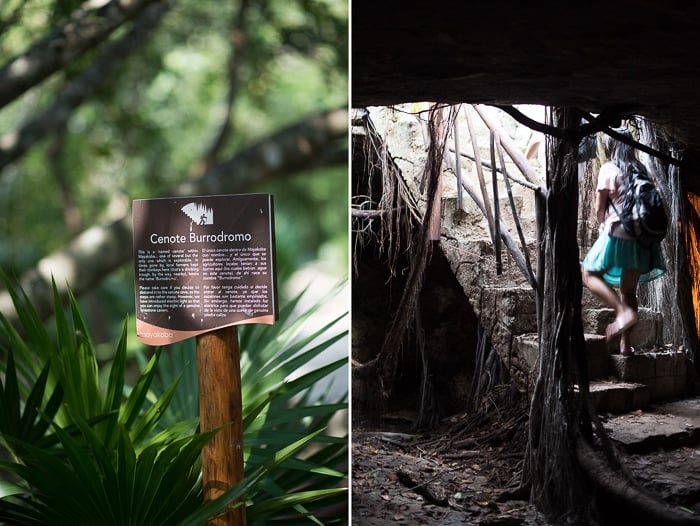 Lastly, one of the best parts of our discovery trip? We were able to catch the sunrise over the ocean. It was amazing.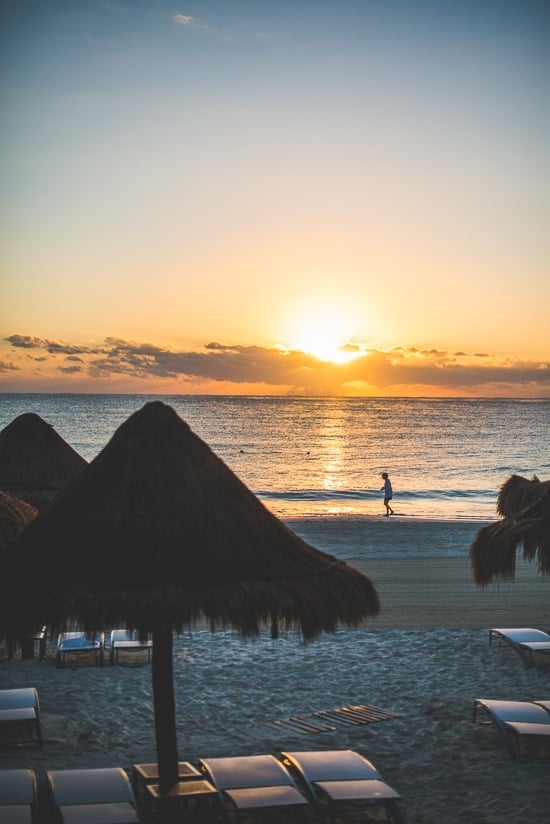 Epic thanks to Fairmont Hotels & Resorts and everyone at Fairmont Mayakoba for sponsoring us on this project supporting on our love of culture, travel and food discoveries! We learned and discovered so much about this amazing area.
-diane and todd
We are a participant in the Amazon Services LLC Associates Program, an affiliate advertising program designed to provide a means for us to earn fees by linking to Amazon.com and affiliated sites.