"Island Taxi" cocktail recipe with Rum & Curacao
This Curacao Cocktail Recipe was one of our first recipe posts back in 2008. An oldie but goodie. The "Island Taxi" cocktail is kind of a rum variation of one of our favorite cocktails, the Sidecar.
Curacao Cocktail Recipe
We're in serious need of cocktail therapy to sooth our nerves and prepare us for another all nighter of re-coding and html corrections on the blog. It seems appropriate to write up one of the cocktails and indulge. So for tonight's session of inebriation therapy, we made a couple of "Island Taxi" cocktails made with rum and curacao and fresh lime juice
A single is not enough tonight…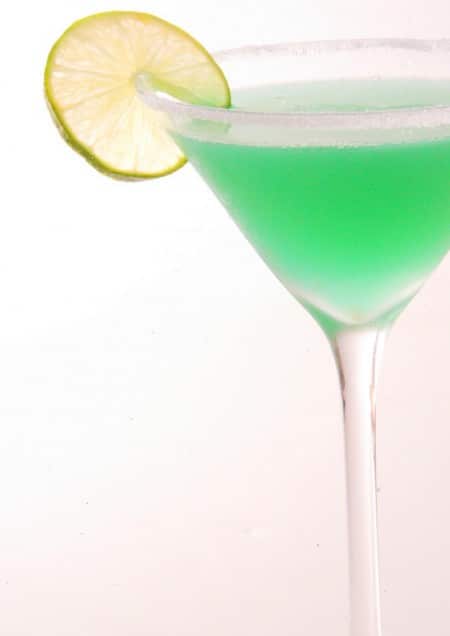 What is Curacao?
Curacao is a gorgeous blue liquor that is used in many popular cocktail recipes. It's flavored from the dried peel of a citrus tree called Laraha, which is a bitter orange. This citrus is native on the Dutch island of Curacao, thus given the name of this liqueur. One taste and you know why this is such a popular world wide liquor.
Rum Cocktail with Curacao
The Island Taxi is a rum cousin to the classic Sidecar. We replaced the cognac with a light rum, swapped the triple sec to curacao to give it a beautiful color, then we played with the citrus to find a nice balance to the new alcohols. The result is quite refreshing. Tonight we might have to make a few more to soothe the pain for all the loss of blog posts.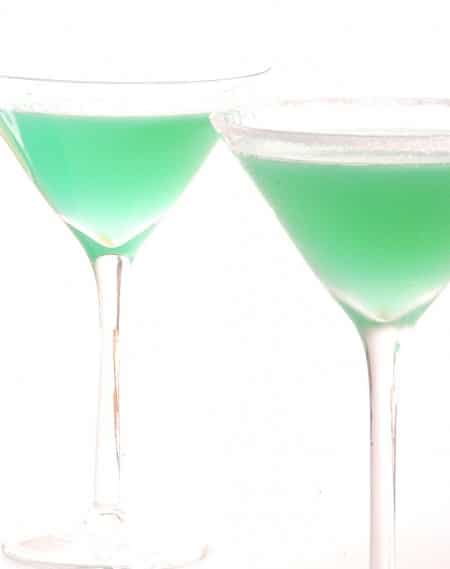 If you make any of our cocktail recipes, please share in the comments in the comment box. Or share our photo with us on our social media Facebook page or Instagram account. We'd love to see your creations and share it with our food community! Thanks so much! More cocktails that you might enjoy Here.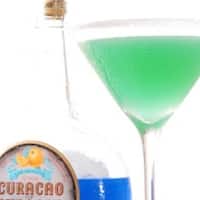 Island Taxi Curacao Cocktail Recipe
This is essentially an island version of the classic Sidecar cockail. Refreshing and beautiful.
Ingredients
1 ounce (30ml) light Rum (Havana Club if you can get it)
1 ounce (30ml) Curacao
1 1/2 ounce (45ml) fresh Squeezed Orange Juice
3/4 ounce (20ml) fresh Squeezed Lime Juice
1/2 ounce (15ml) Simple Syrup, or to taste
sugar for the rim
lime wheel for garnish
Instructions
If possible, chill your cocktail glass beforehand.

Moisten the rim of the cocktail glass with a piece of lime, then sugar the rim.

Add your cocktail ingredients to an ice filled shaker (rum, curacao, oj, lime juice, and simple syrup), and shake vigorously for 15 seconds. Strain into cocktail glass and garnish with lime wheel. Lick & sip.
Notes
Note 1: A basic simple syrup is a 1:1 ratio of sugar dissolved in water. example- One cup sugar dissolved in one cup of water. We usually make larger batches and keep on hand in the refrigerator.
Nutrition Information per Serving
Calories: 200kcal, Carbohydrates: 24g, Protein: 1g, Fat: 1g, Saturated Fat: 1g, Sodium: 9mg, Potassium: 85mg, Sugar: 19g, Vitamin A: 85IU, Vitamin C: 28mg, Iron: 1mg
We are a participant in the Amazon Services LLC Associates Program, an affiliate advertising program designed to provide a means for us to earn fees by linking to Amazon.com and affiliated sites.