Chocolate Bourbon or Rum Balls- Three Ways
These chocolate rum balls recipe can be made with bourbon as well, so treat yourself to all the delicious flavors of the holidays.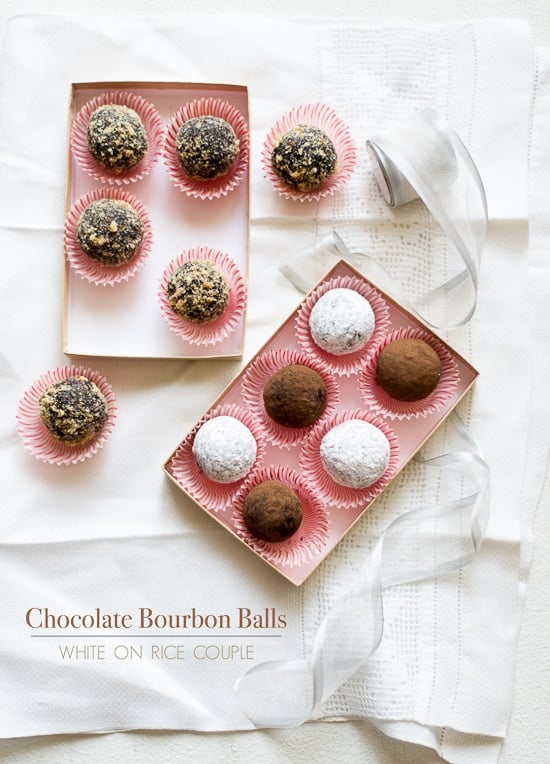 Diane was initially going to write this post, but after 1 bourbon ball she quietly passed out on the couch. Although I think she may be faking to get out of writing a post. I've always loved good chocolate rum balls. Actually, the love for chocolate bum balls extends to just about any dessert with a hit of alcohol. I'll macerate just about any dried fruit going into a dessert just to give it a little punch. If someone is serving trifle, tiramisu… "Seconds Please."
Video: Chocolate rum balls or Chocolate bourbon balls Recipe: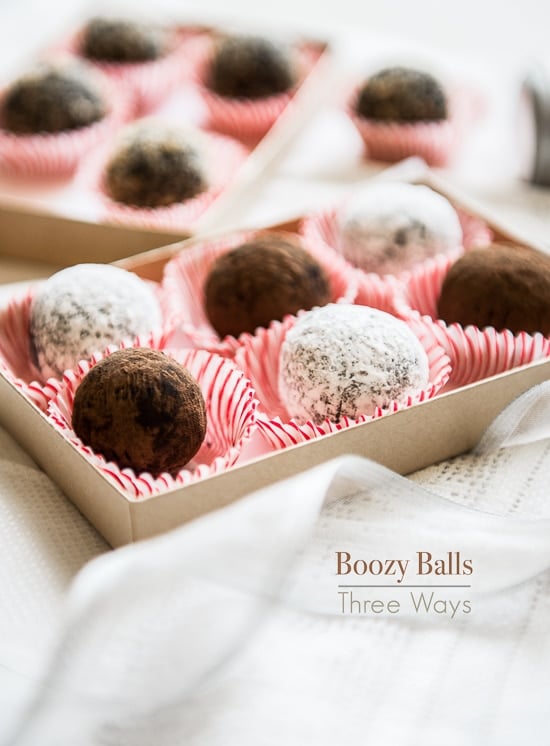 So often these little chocolate rum ball delights have rum to booze them up, and for good reason. Smooth, a touch of sweetness. I'd have to say rum is my second favorite distilled spirit, bourbon being my main mistress. Taking a favorite winter treat and swapping out my second favorite spirit with a little Gentleman Jack sounded pretty good to me.
It took a whole 10 minutes to throw together and was beautiful. And after seeing all the dark chocolate love, we added a bit more cocoa powder. Roll 'em in the pecan/cookie crumbs, confectioners' sugar, or more cocoa powder and they were perfect.
The holidays just got a little happier.
-Todd
This original chocolate rum balls 2012 recipe post is being re-shared in 2020 with a new video for you to see the step-by-step process!
How to Make Chocolate Bourbon Balls or Rum Balls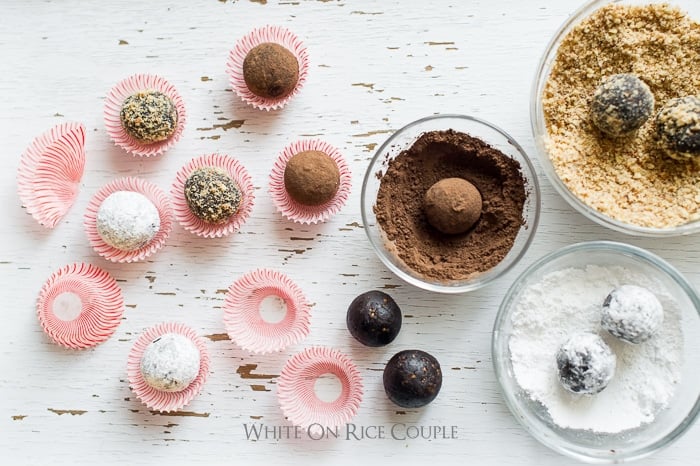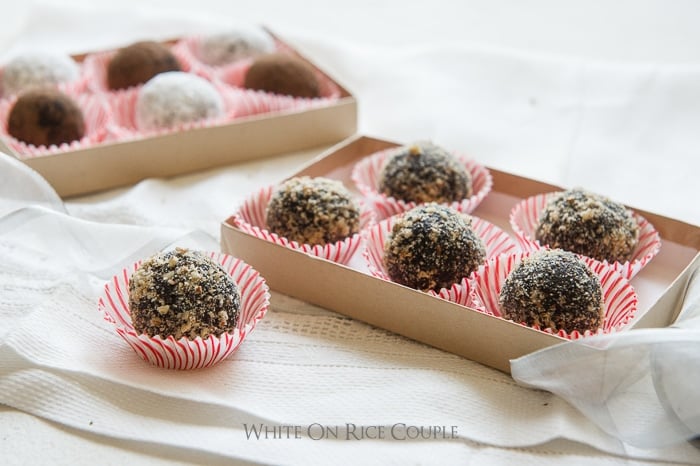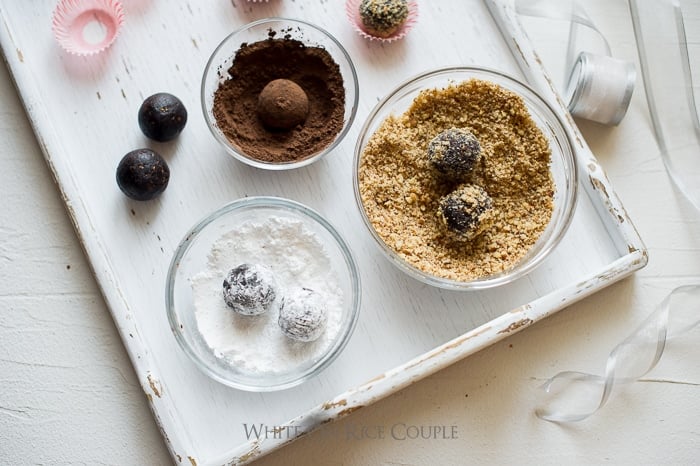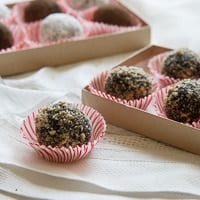 Chocolate Bourbon Balls
These have a good hit of bourbon or rum in them, so they are best reserved for the adults. Unless you need a little quiet time out of the kids. Just kidding. Kind of.
For the finely ground wafers and pecans, they are best to grind separately in the food processor. The wafers need a good solid grinding to get them nice and fine, however for the pecans it is best to just pulse them until they are finely chopped. You don't want to create a paste out of them.
Adapted from Dessert for Two's pumpkin bourbon balls.
Ingredients
1 cup (140g) finely ground Vanilla Wafers (about 40 regular Nilla wafers) or Graham Cracker Crumbs
1 cup (110g) finely chopped Nuts , we prefer pecans
1 cup (120g) Powdered Sugar
1 teaspoon ground Cinnamon
1/2 teaspoon ground Ginger (or freshly grated Ginger)
fresh grated Nutmeg , to taste
1/4 cup (22g) Cocoa Powder
1/4 cup (60ml) Bourbon or Rum
2 Tablespoons (30ml) Agave Nectar or light Corn Syrup
Topping Ideas
ground Vanilla Wafers (Nilla Wafers)
finely chopped Pecans
Pecans and ground wafers together
Powdered Sugar
Cocoa Powder
crushed Candy Canes
Instructions
In a bowl, whisk together ground vanilla wafers, pecans, confectioners' sugar, ground cinnamon, ground ginger, grated nutmeg, and cocoa powder until well combined.

Stir in bourbon and corn syrup. Form into even balls and coat in topping of choice.

Chill for an hour. Serve chilled or at room temperature.
Nutrition Information
Calories: 90kcal, Carbohydrates: 12g, Protein: 1g, Fat: 4g, Saturated Fat: 1g, Trans Fat: 1g, Cholesterol: 1mg, Sodium: 21mg, Potassium: 54mg, Fiber: 1g, Sugar: 8g, Vitamin A: 1IU, Vitamin C: 1mg, Calcium: 7mg, Iron: 1mg
We are a participant in the Amazon Services LLC Associates Program, an affiliate advertising program designed to provide a means for us to earn fees by linking to Amazon.com and affiliated sites.