Buddhas Hand Dressing & Arugula-Prosciutto Salad
Our buddhas hand dressing is simple and flavorful. The zest of this unique citrus is super fragrant.
Buddhas Hand Dressing
As friends and guests get guided around our garden for the first time, this is the answer to the inevitable question, "What do you with all of your citrus?!"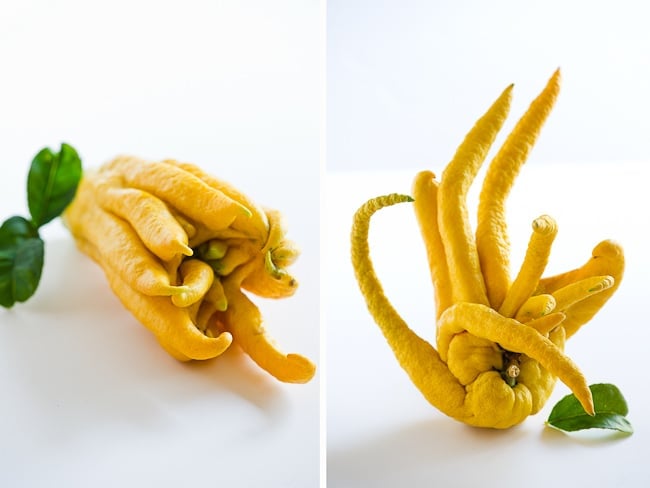 bwahhh buddhas hand from our tree
"Naked" usually causes a double take, but once explained that it refers to eating the citrus straight up or "naked" then the giggles in-sue and a people start to relax a bit.
"Cocktails" often gets the follow-up question of "When are you serving?" Even if it's only 7:00 a.m… Alex. 😉 But you can't blame them when it is a blood orange or Meyer lemon margarita inspiring early morning imbibing. Especially when it is a gorgeous mid 70's So Cal morning and the grills are already fired up.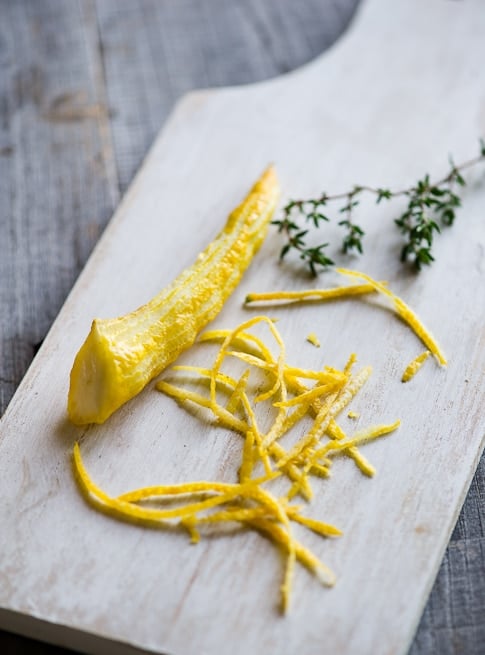 "Desserts" brings to mind cakes, creams, and creme brulees. But of the four answers it is the one which draws the least curiosity. Although when you've had a fresh Mandarin creme brulee you won't be forgetting it any time soon.
The last answer of "Salads" most often gets the "Huh?!" look. "You mean like a fruit salad or blood orange segments in a salad?" said with crinkled brow.
Sometimes, but the main use will be in the dressings. You see, Diane is the Queen of Vinaigrettes. I think something clicked a 6-pack of years or so back when we were having dinner with a friend and her Italian husband. He made this simple salad dressings using fresh lemon juice, olive oil, salt, and pepper. It was amazing.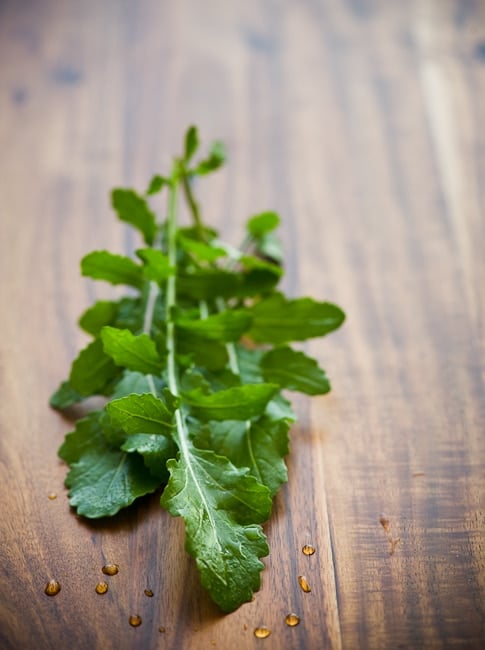 The simplest of ingredients, but so pure and perfect for a summer salad of greens, cucumbers, radishes, and cheese. She was inspired and since has mastered the art of making her own salad dressings, often taking the zest or juice of our garden's citrus to spoil us rotten with a divinely dressed salad. Thus, the inspiration for they buddhas hand dressing.
Simple Vinaigrette Dressing with Buddha's Hand
The latest has to be one of my favorites. A vinaigrette make with the funk-a-delic Buddha's Hand. One of the world's oldest citrus and one that hardly anyone knows what the hell to do with. Most have zero juice and pulp, consisting of only rind and pith. But what a phenenomenal rind it is.
One of our recent guests took a broken Buddha's Hand finger and started dabbing her neck as if it were perfume. The pith is also special in that it lacks the normal bitterness of most citrus piths. Making the Buddha's Hand perfect for candying.
The Queen of Vinaigrettes will zest the Buddha's Hand then add that to her heavenly concoction of vinegar, oil, and other goodies then toss those over our spring harvests of Mizuna, arugula, radishes, and random lettuces. Sometimes even throwing in a little prosciutto or seared pork belly. Uber divine spring salads.
Our Buddha's hand harvest is still fairly low, with most of the hands going out to friends, so I'll be savoring every floral drop of this vinaigrette while it lasts. All the while hailing my cute little Salad Queen and her buddhas hand dressing.
– Todd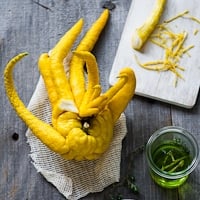 Buddhas Hand Vinaigrette for Salads
This versatile dressing can be used in any of your salads. For this salad, we just tossed together some fresh arugula and prosciutto.Makes about 3/4 cup.
Ingredients
1/4 cup olive oil or grape seed oil
1 teaspoon salt
2 Tablespoons lemon juice
2-3 Tablespoons Buddahs hand zest
2 Tablespoons balsamic vinegar
1/2 teaspoon fresh or dried thyme , minced
1 clove minced garlic
Instructions
Combine all vinaigrette ingredients (oil, salt, lemon juice, buddha's hand zest, balsamic vinegar, herbs, and garlic) together in bowl or jar. Mix or shake well. For best results, allow vinaigrette to marinade overnight.

Dress vinaigrette over your favorite salad greens.
Nutrition Information per Serving
Calories: 81kcal, Carbohydrates: 1g, Protein: 1g, Fat: 9g, Saturated Fat: 1g, Sodium: 388mg, Sugar: 1g, Vitamin C: 2mg, Iron: 1mg
We are a participant in the Amazon Services LLC Associates Program, an affiliate advertising program designed to provide a means for us to earn fees by linking to Amazon.com and affiliated sites.