Blood Orange Sidecar Cocktail
This blood orange side car cocktail recipe was originally published in 2008! It's an oldie but goodie.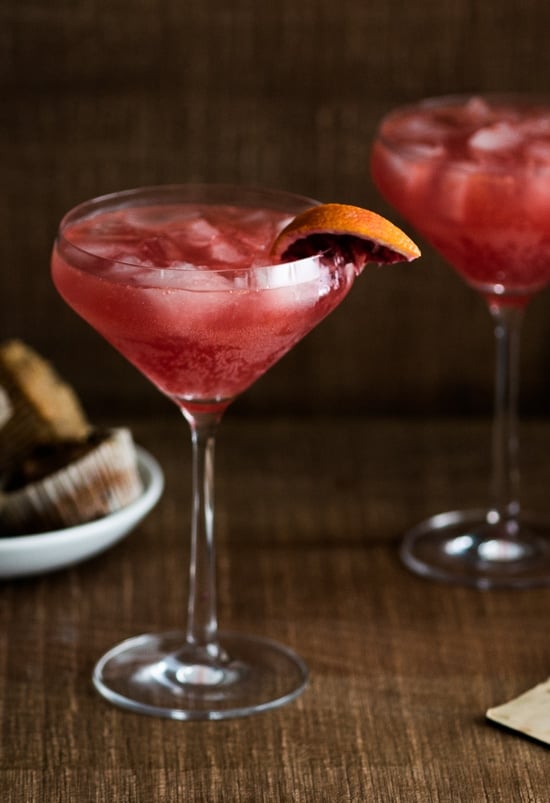 Blood Orange Sidecar Cocktail Recipe
Our Southern Californian climate doesn't provide us with fall explosions of color, white Christmases, or the magical moments of crocus poking their way through the last of winter's snow, however we do have our own special experiences of nature. One of the most delicious delights of our winters is the ripening of the citrus. Our tangerines started becoming ripe nearly a month ago, but the longer we leave them still attached to their momma, the sweeter they'll become.
The next in line for harvest, and that which will provide tonight's cocktail, is the blood orange. Of all our citrus, the blood orange tree is by far the most flora when fruiting. As the sun warms the fruit and the tree, the sweet aroma fills the surrounding air. It almost makes you want to be reincarnated as a hummingbird so your life can always be filled with such a sweet fragrance. Although personally, the hyperactivity of a hummer just isn't in my nature.
Now that our blood oranges are ripe , we are reminded of a cocktail we created last year. It is a blood orange version of the classic Sidecar, which we have dubbed our Midnight Ride. To the best of our knowledge this blood orange ocktail name hasn't been claimed, and it seemed appropriately sexy while still giving heritage to the Sidecar. Also, quite apropos, we created the cocktail around the midnight hour, as well as wrote this post well beyond midnight. We tend to be a little crazy like that, but at least we are crazy together.
-Todd and Diane
Check out our Cocktail Recipes Here and our Complete Whiskey Guide.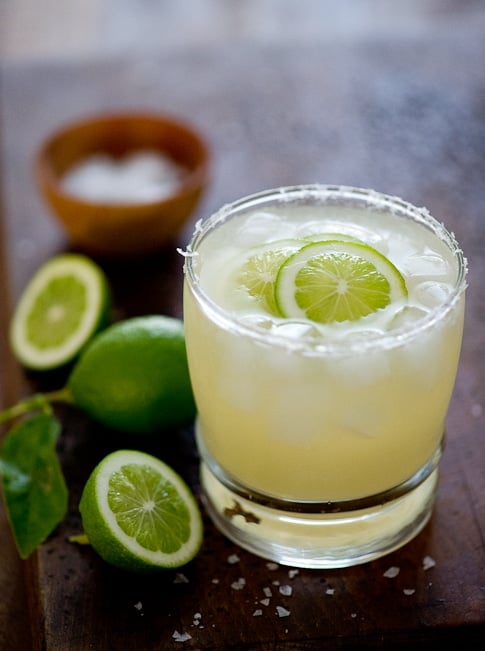 Click Here for more More Blood Orange Recipes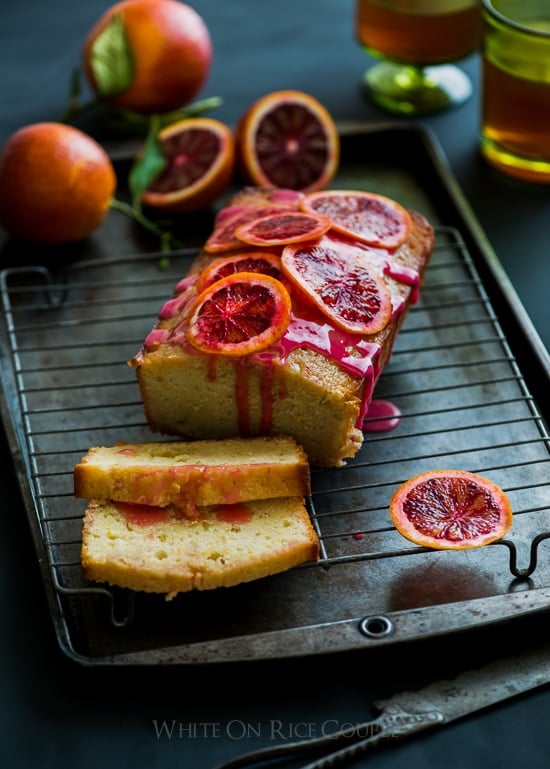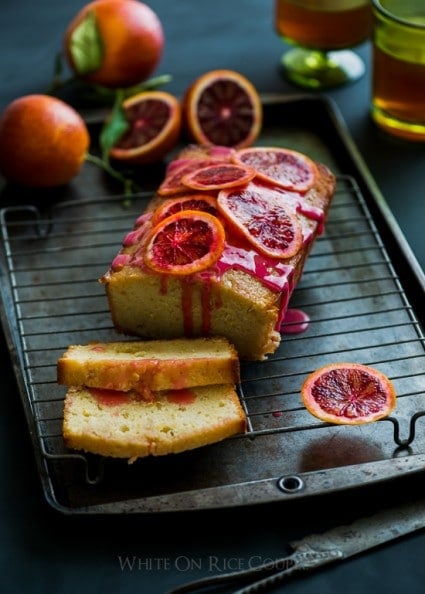 Here's a fun blended kiwi margarita recipe.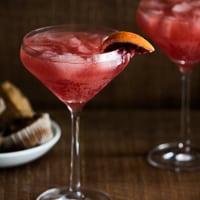 Blood Orange Sidecar Recipe
Inspired by the Sidecar and our blood orange tree, this is a sexy little cocktail. The blood oranges give it that tangy sweetness which is so beautifully composed within those little bombs, as well as the gorgeous red color. We created this cocktail so you still get the blood orange flavor, yet balances nicely with the alcohol. Hope you can get some good blood oranges and are able to enjoy this sexy little tease. Also, not all cocktails will be the same color because blood oranges vary so much. So no two cocktails look the same! For best chill, place you cocktail glasses in the freezer ahead of time.
Ingredients
2-3 ounces (60-90ml) fresh Blood Orange Juice
1 1/2 ounces (45ml) Cognac or Brandy
1/2 ounce (15ml) Grand Marnier , or preferred orange liquer
Dash of Orange Bitters *see Note 1
1/2 ounce (15ml) Simple Syrup (optional) , or to taste - depends on the sweetness of your blood orange juice
blood orange wedge for garnish
Instructions
Combine blood orange juice, cognac, grand marnier, and bitters in an ice filled cocktail shaker.

Shake it like an earthquake for 15 seconds. Taste for flavor and add simple syrup if desired. Shake again for a few seconds if simple syrup is added.

Strain into your cocktail glass (can be served over ice or sans ice depending on your preference). Garnish if desired.
Notes
Note 1: Angostura Bitters make a nice substitute. Gives a slight different flavor than the orange bitters, but is usually easier to find.
Note 2: A basic simple syrup is a 1:1 ratio of sugar dissolved in water. example- One cup sugar dissolved in one cup of water. We usually make larger batches and keep on hand in the refrigerator.
Nutrition Information per Serving
Calories: 167kcal, Carbohydrates: 10g, Protein: 1g, Fat: 1g, Saturated Fat: 1g, Sodium: 2mg, Potassium: 119mg, Fiber: 1g, Sugar: 9g, Vitamin A: 113IU, Vitamin C: 28mg, Calcium: 6mg, Iron: 1mg
We are a participant in the Amazon Services LLC Associates Program, an affiliate advertising program designed to provide a means for us to earn fees by linking to Amazon.com and affiliated sites.