Blackberry Tom Collins cocktail
This blackberry Tom Collins recipe was one of our first recipe posts back in 2008. It's fun to see how our photography and garden has changed over the years! This drink is basically a blackberry version of the classic Tom Collins cocktail, similar to a blackberry bramble.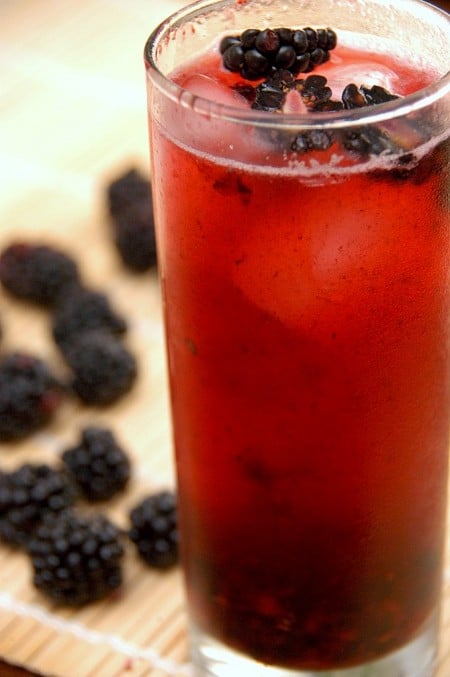 Blackberry Tom Collins Cocktail
This Blackberry Tom Collins recipe post is dedicated to Miss Kaweah, the sweet and lucky black lab that gets to hike, romp and swim in Colorado's outrageously amazing wilderness. She's at a summer puppy camp now, enjoying a little break away from her parents. Jen Yu and Jeremy of Use Real Butter. Everyone knows that Jen's super duper fine photography skills keep us drooling over her delicious Asian dishes and picture perfect sweet desserts.
So when they decided to take some time out during their California trip to stop by our place, it was time to finally meet them face to face, to let them know EXACTLY what we thought of them after some good eats and intoxicating cocktails. We all just squealed out our greetings, hugged and held back a little tears (well, Diane did).Jen & Jeremy are the real deal: they're smart, fun, funny, totally down to earth, sincere , loving and one of the best couples we've met.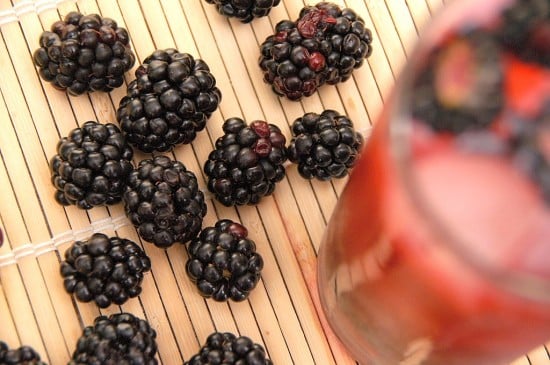 We ate so much food during this visit ! For the beverages we made lots of Vietnamese iced coffee and an awesome cocktail which is basically a Blackberry version of a Tom Collins. The blackberries have been fantastic lately in one of our favorite markets, so this has been a regular beverage right now. Thanks to Modern Beet for getting us started on these blackberry cocktails.
Cheers!
-Todd and Diane
Start with blackberries
Lime juice & sugar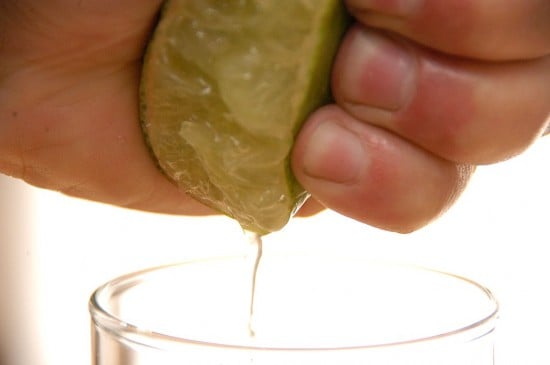 muddle, muddle, muddle
add ice, gin, and soda water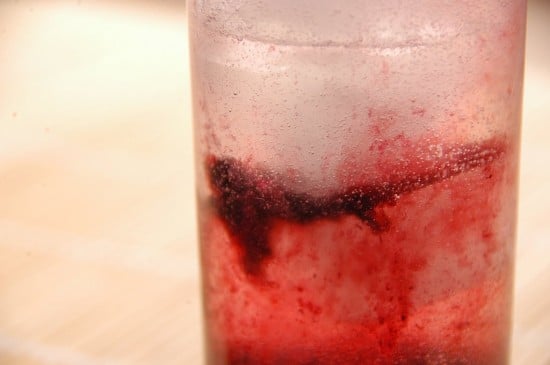 stir & garnish
Check out our Cocktail Recipes Here and our Complete Whiskey Guide.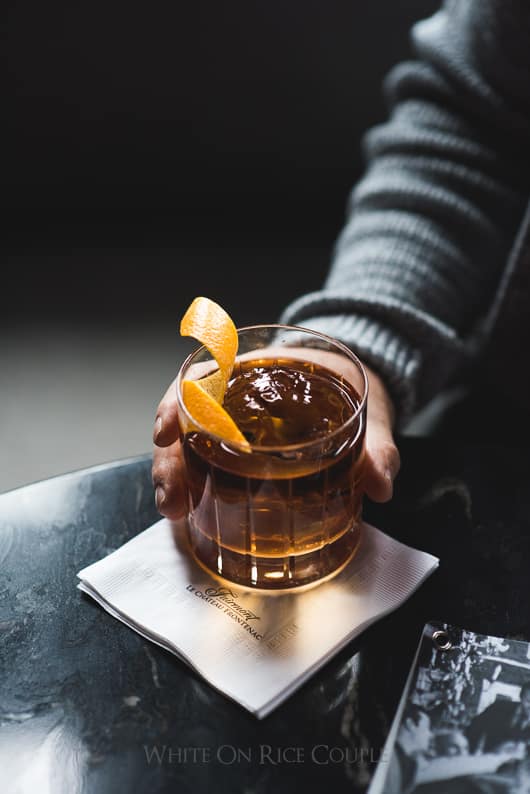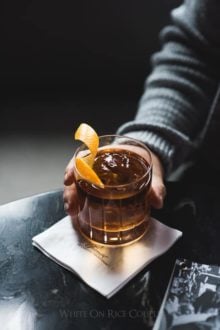 Blackberry Tom Collins Cocktail
Gins will vary in flavor quite a bit. We are huge gin fans and have found some are great straight, some are great in cocktails, and others are great left on the store shelf. If we had one to choose that we would be able to get in most towns, it would be Hendricks Gin. Great in nearly any gin cocktail and it nice straight up.
Ingredients
3 large Blackberries
1/2 ounce (15ml) fresh Lime Juice
1 teaspoon (5ml) Sugar or 1/2 oz. simple syrup, or to taste
2 ounces (60ml) Gin
3-4 ounces (90-120ml) Club Soda
Instructions
Put blackberries in a highball glass, add lime juice, and sugar (or simple syrup) and muddle (you know, smash it all together with a pestle or something similar).

Add ice, then pour in gin and club soda. Stir, garnish with a couple cut blackberries if you'd like, and enjoy.
Nutrition Information
Calories: 153kcal, Carbohydrates: 6g, Protein: 1g, Fat: 1g, Sodium: 19mg, Potassium: 29mg, Fiber: 1g, Sugar: 5g, Vitamin A: 20IU, Vitamin C: 6mg, Calcium: 8mg, Iron: 1mg
We are a participant in the Amazon Services LLC Associates Program, an affiliate advertising program designed to provide a means for us to earn fees by linking to Amazon.com and affiliated sites.