Spring Sweet Pea/Asparagus Pickles
I'm obsessed with this peas asparagus pickles recipe. Mark my words, I am a pickle addict. But my love of pickles wasn't a loving culinary journey in the beginning.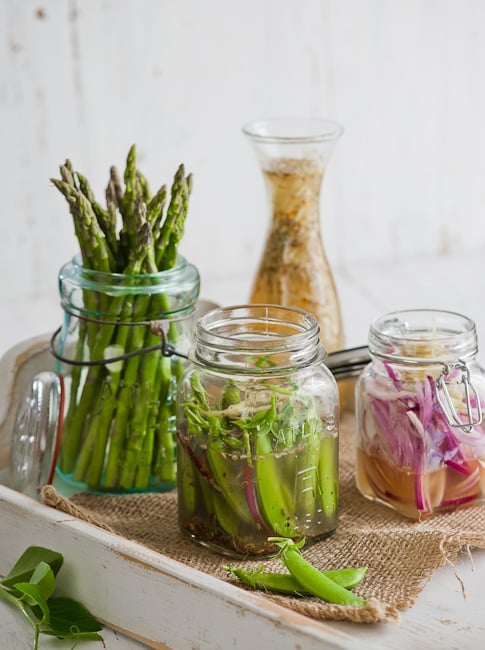 Peas, Asparagus Pickles Recipe
Vietnamese cuisine is a collage of fresh vegetables, layered flavors and diversity of textures. So pickles in all forms were always a key staple at our meals. As long as I could remember Mom and Dad would grow small white eggplants, mustard greens and other vegetables and pickle them till we ran out of glass jars. Pickling was an integral part of Mom's kitchen life and if she did it, then so did we.
As kids, we felt horribly abused and forced to the task of tending the garden and pickle duty. I hated pickle duty boot camp.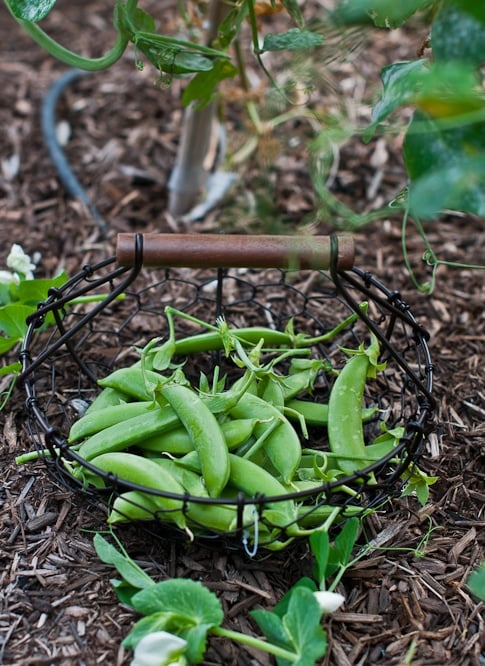 Weeding the garden wasn't nearly as torturous as washing the vegetables and preparing the brine for Mom's pickles. For every hour we spent in the garden, we had one less hour playing Atari Pac-Man and Frogger. Back then, Atari was the blood that ran in our childhood circles, an addiction that had to be sufficed with at least 2 hours of Frogger or Pit-fall or else we'd suffer from non-video game syndrome.
But when late Spring and Summer arrived, we were handed big colanders, a pair of clippers and our Atari was taken away. All six of us kids screamed abuse! Mutiny! Child slave labor! Then Dad would come out of his office with a loud growl. No words, just a growl. And then we'd all retreat to the garden with our tails between our legs.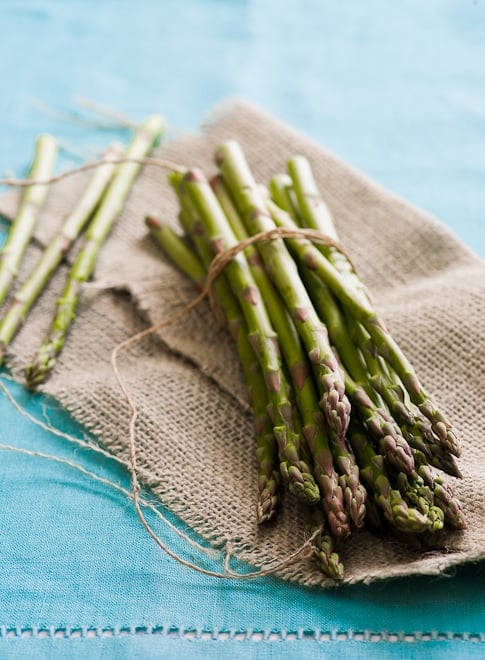 If we wanted to be fed, we had to help participate in the cooking process.
We helped Mom pick eggplant and mustard greens. And lots of it. The kitchen sink was station #1 to wash. The dinner table was spread with newspaper and cutting boards. That was station #2. The counter-top of the final station #3 for the pickling and jarring.
As the eldest child, I was the team leader and I told all my younger siblings that if we did this fast enough, there would be more Atari time for us all. That incentive was enough to get us all whistling to the seven dwarfs' song.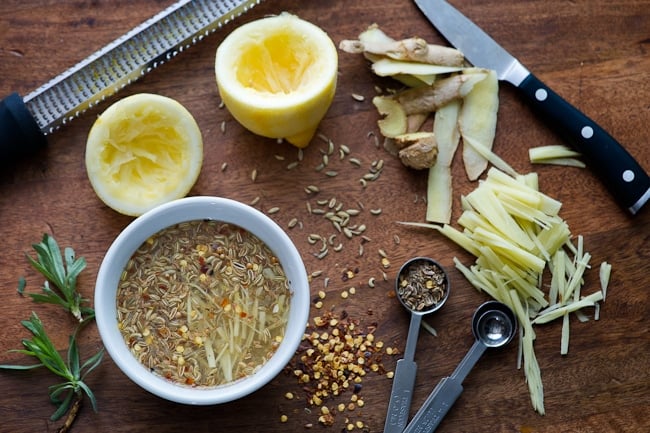 Quick Fridge Pickles
Within a few hours, we all bustled from the garden to the kitchen like well trained, industrious little dwarfs. At the end of the day, the counter top was lined with jars of beautiful pickles of all shapes and colors. Mom was proud and relieved to have pickles for the next 2 months and the six of us kids were racing to see which two would get the 2 Atari joy-sticks first.
My Atari playing days are over, but ironically, my pickling days have just begun. For the last 2 years, I've been a manic pickler of all things crunchy. From homemade kim-chi to dill pickles to okra, I'm affectionately in love with the craft of pickling. If I have big batches of garden veggies that can't be eaten quick enough, then guaranteed they'll all be in a brine within a matter of hours.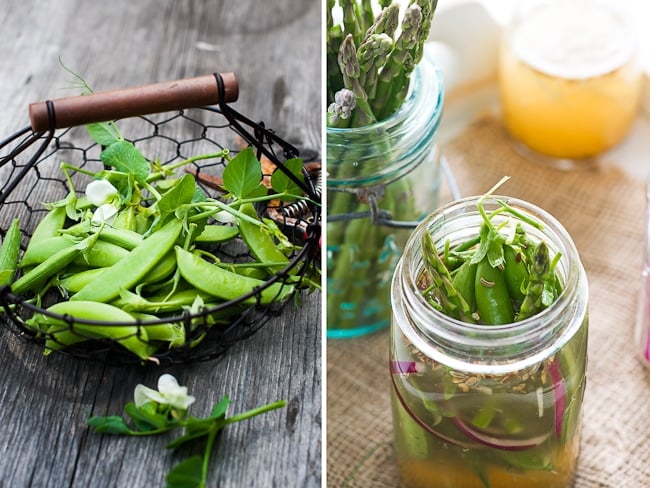 All those pickling days as a kid paid off considerably. Indeed they have. Just look in our garage and you'll see what that pickling boot camp taught me.
Southern Kitchen Cookbook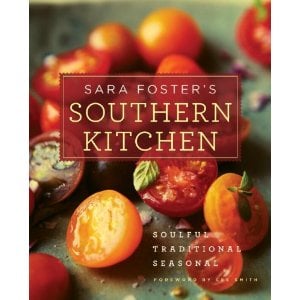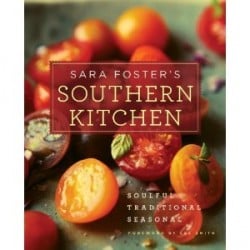 I'm thrilled with this particular pickling recipe from Sara Foster's new book, Sara Foster's Southern Kitchen. Sara has wonderful recipes and I've been pleased with all her recipes from her Market cookbook. Her newest book has a terrific quick pickle recipe that is so bright, fresh and balanced, it's so probably my favorite pickling recipe so far.
Her recipe uses the juice of a whole lemon and I think that is what I'm so in love with. The bright citrus flavors really highlight my spring pickles from the garden. When Spring arrives, I love nothing more than to be able to pickle sugar snap peas from my garden and some fresh asparagus I find at the market.
The combination of Sara's versatile pickling brine, along with Spring's love of peas and asparagus help me celebrate the arrival of this magnificent Spring season even more.
I'm beyond excited for Spring and pickles.
Love,
-Diane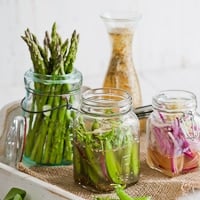 Spring Pickles: Quick Pickling Recipe
Adapted from Sara Foster's Southern Kitchen Cookbook. This recipe is great for quickly pickling your fresh vegetables. After an hour, everything is nicely pickled, but over time the flavor intensifies. Keeps well in the refrigerator for several weeks or preserve the pickles by canning them according to manufacturer instructions to keep longer.
Makes about 1 pint of pickles.
Ingredients
Pickle Brine
1/3 cup Distillled White Vinegar
1/2 cup Water
Zest & Juice of 1 Lemon
4 sprigs fresh Tarragon or Dill
2 Tablespoons Sugar
1 inch piece of Ginger , julienned
1 teaspoon Fennel Seeds
1 teaspoon Dill Seeds
1 teaspoon Sea Salt , or Kosher Salt
1/2 teaspoon fresh cracked Black Pepper
pinch crushed Red Pepper Flakes
Suggestions for Pickling
1/2 lb Sweet Peas , Asparagus, Cucumbers or other Vegetables, well cleaned
1/2 medium Red Onion , thinly sliced
Instructions
Combine pickle brine ingredients together in a medium bowl and mix well. In whatever containers you are going to pickle into, scoop out the solids from the pickle brine (ginger, seeds) and divide between your containers.

Arrange your pickling vegetables into your pickling containers. Then pour remainder of pickling brine over the vegetables to cover. Refrigerate for at least on hour, or can your pickles for later use.
Nutrition Information
Calories: 42kcal, Carbohydrates: 8g, Protein: 2g, Fat: 1g, Saturated Fat: 1g, Sodium: 294mg, Potassium: 92mg, Fiber: 2g, Sugar: 5g, Vitamin A: 218IU, Vitamin C: 12mg, Calcium: 18mg, Iron: 1mg
We are a participant in the Amazon Services LLC Associates Program, an affiliate advertising program designed to provide a means for us to earn fees by linking to Amazon.com and affiliated sites.