Delilah or White Lady Classic Cocktail
For years we searched for a perfect, anytime-anywhere gin cocktail. Negronis are delicious, but some evenings we crave something with a little less of a bitter bite. Gin & Tonics are always refreshing, but at times a little too simple. One day we stumbled upon the White Lady cocktail (aka Delilah or Chelsea Sidecar) in the Cocktail Codex and immediately knew this was the cocktail we had been searching for.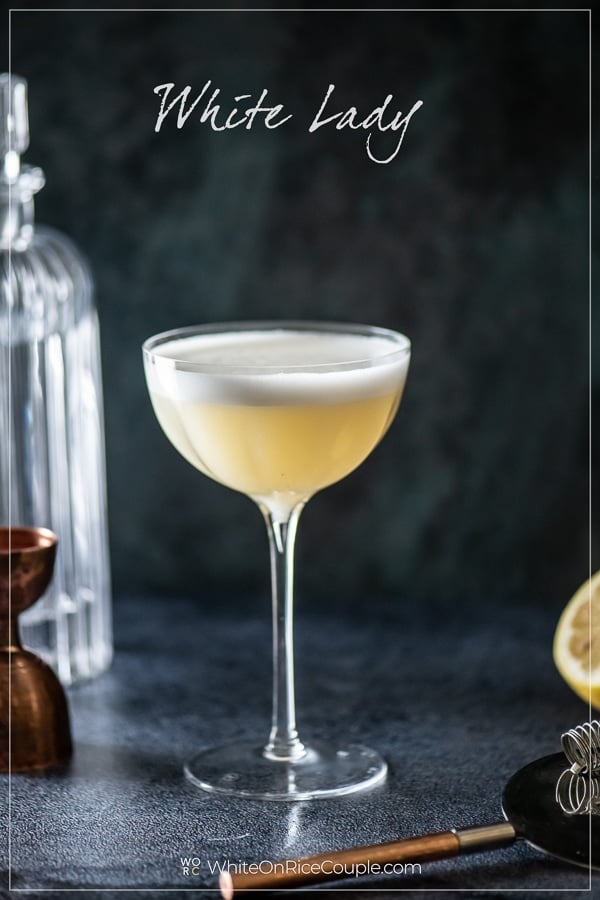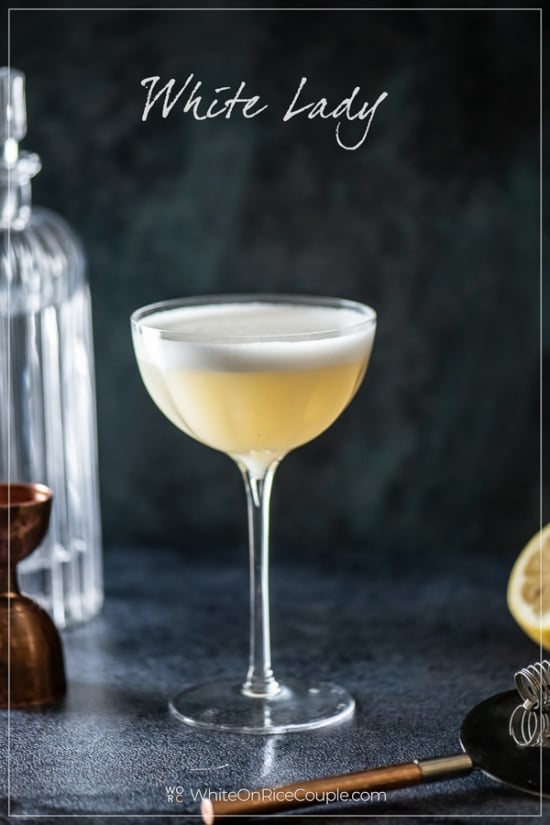 Classic White Lady Cocktail Recipe
The White Lady cocktail is a gin cousin of the Sidecar. A beautiful spirit, some orange liqueur, and fresh lemon juice. This prohibition classic has a bit of a contested history. Some claim it was created by Harry MacElhone while at London's Ciro's Club in 1919. His creation originally called for crème de menthe instead of gin, and then he switched to the gin in 1929 when he was tending at Harry's New York Bar in Paris. Others attribute the White Lady to Harry Craddock, who was making them at The American Bar at the Savoy Hotel in London and printed the recipe in The Savoy Cocktail Book (1930)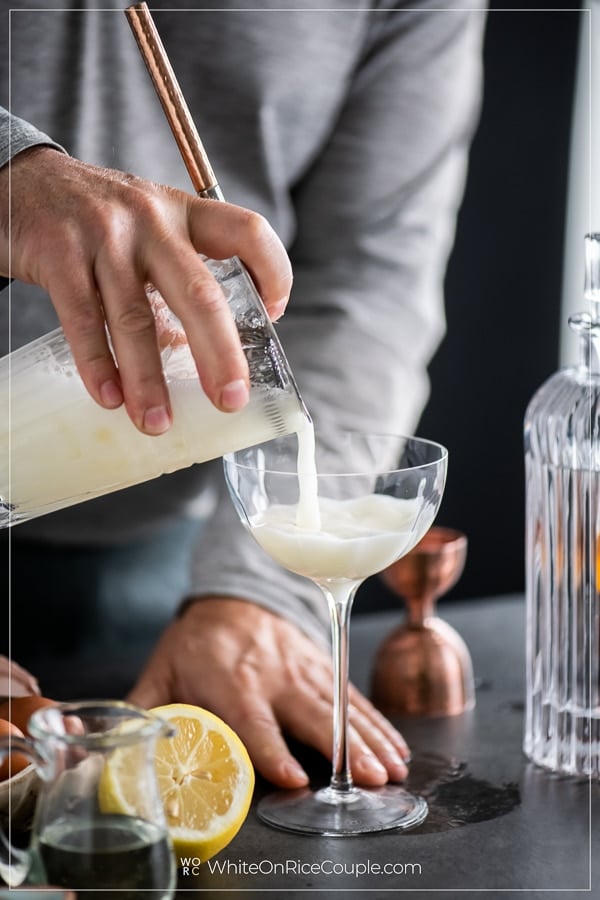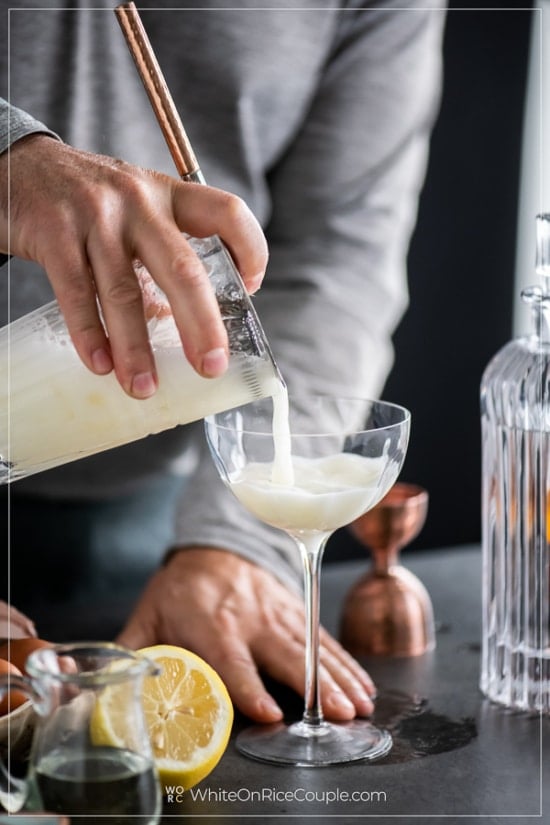 Today, the White Lady is often made with an egg white shaken into the cocktail to give body. Original variants did not use an egg white, but it is an excellent evolution of the cocktail. Peter Dorelli while at American Bar of the Savoy Hotel is often attributed for the addition, and I say "thank you sir". Some cringe at the thought of an egg white in a cocktail, but after having it with and without, you may find yourself a convert. It gives the cocktail a great mouthfeel to what otherwise might come across as a little flat. Especially if not shaken properly. When using the egg white, make sure to double shake the cocktail. First shake all the ingredients "dry" (without ice), then add ice and shake again. You can also do it the other way around, first with ice then shaken again without, but it is a little cumbersome.
Recommendations: As all gin lovers know, gin flavor profiles vary tremendously. For our cocktails like the White Lady, we tend to reach for gins which have bit of a citrus note. Often it will be Hendricks or Tanqueray Rangpur, as they are frequently chilling in our home freezer. But feel free to play with your favorite gin. For the orange liqueur, Cointreau is one of our favorites for its dryness and flavor profile. And please use fresh lemon juice. It just isn't the same with bottled lemon.
There are some alternate names for the White Lady. There are quite a few and among the ones we've seen and love are the Delilah, Lillian Forever and Chelsea Sidecar. We tend to lean towards the Delilah or Chelsea Sidecar. What is your favorite name for this cocktail?
Video of Making the White Lady Cocktail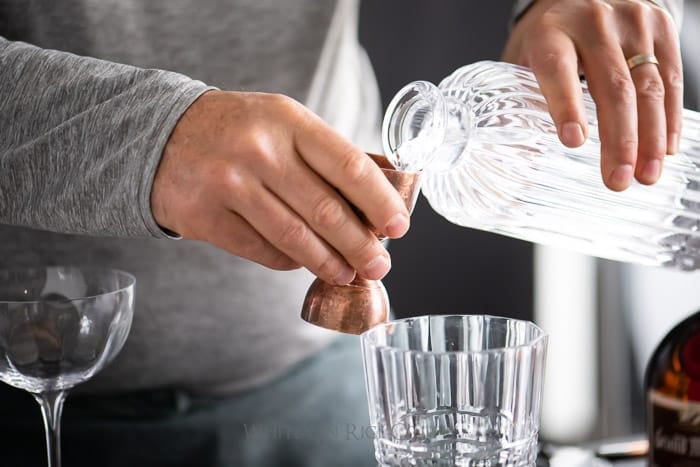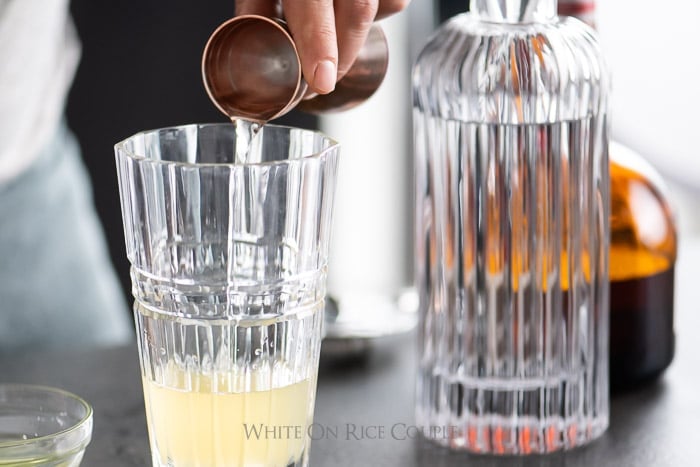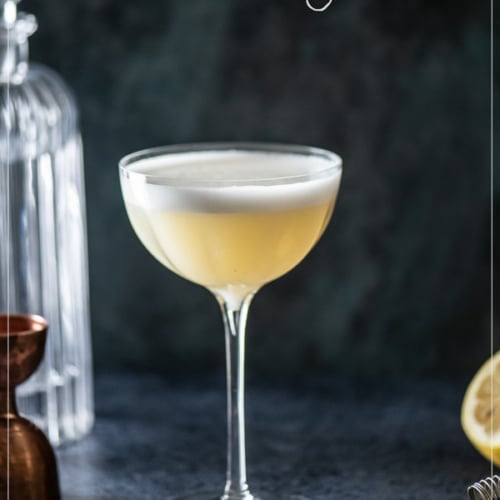 White Lady – aka Delilah or Chelsea Sidecar (Gin Cocktail)
One of our all-time favorite gin cocktails. Bright, refreshing and well balanced. We prefer a gin like Hendricks, Tanqueray Rangpur, or similar for this cocktail. As with any cocktail using citrus juices, the fresh juice is significantly better and any bottled juice.
Ingredients
2 oz. (60 ml) Gin
0.5 oz. (15 ml) Cointreau , or preferred orange liqueur
0.75 oz. (20 ml) fresh Lemon Juice
0.25 oz. (7 ml) Simple Syrup
1 Egg white
Instructions
In a shaker (no ice yet), add the gin, Cointreau, lemon juice, simple syrup, and egg white. Dry shake (no ice) vigorously for about 15 seconds.

Add the ice to the shaker and shake again to chill the cocktail. Strain and pour into a coupe or Nick & Nora glass. Enjoy.
Notes
Note 1: A basic simple syrup is a 1:1 ratio of sugar dissolved in water. We'll usually make 1 cup sugar heated & dissolved in 1 cup of water. Let it cool before using. We usually make larger batches and keep on hand in the refrigerator.
Nutrition Information
Calories: 233kcal, Carbohydrates: 11g, Protein: 3g, Fat: 1g, Saturated Fat: 1g, Sodium: 54mg, Potassium: 49mg, Sugar: 10g, Vitamin C: 8mg, Iron: 1mg
Cocktail Goodies & Barware:
We are obsessed with sexy barware and cocktail supplies. A great bar setup doesn't need a lot of supplies, but having a few quality tools adds that a classiness and bit of swagger to that evening cocktail. Choose your favorite style and create a set around them. Here's are a some of our favorites:
Here's our complete–> Cocktail & Drink Recipe Collection Here.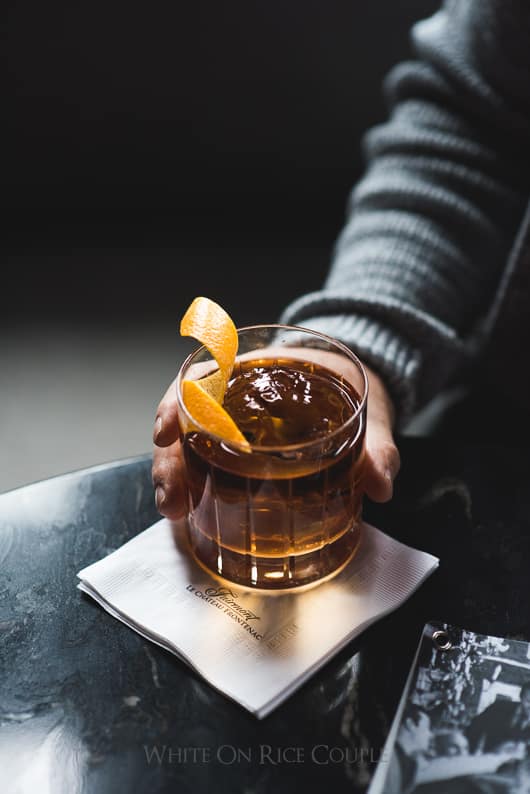 Check out more refreshing drink recipes here.
We are a participant in the Amazon Services LLC Associates Program, an affiliate advertising program designed to provide a means for us to earn fees by linking to Amazon.com and affiliated sites.