Kyushu-style Ramen: In the Heart of Tokyo
We were thrilled to be in the land of ramen, where it's nearly impossible to find a bad bowl of noodles. However, even amongst the all the subtle, delicious variations of ramen that Japan has to offer, there are some styles that stand out above the rest. Kyushu Ramen is one of them.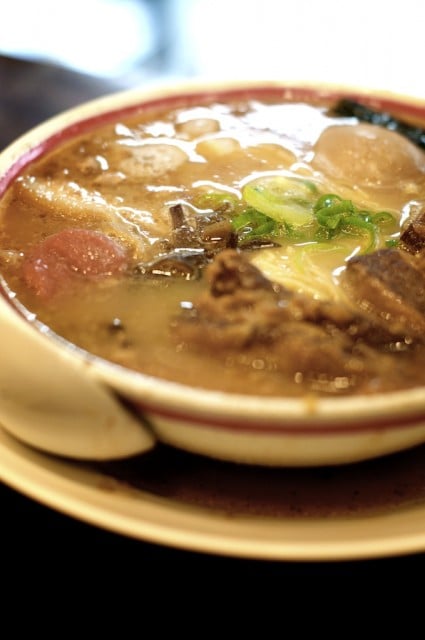 Tonkotsu Kyushu-style Ramen
While exploring Tokyo, we had the great pleasure of meeting up with Chika from She Who Eats, and she was kind enough to offer her favorite food finds while we were in her hometown. She not only has a gorgeous blog in English, but she doubles her blogging panache by having a second site in Japanese as well. Chicka definitely knows her food ways around Tokyo and we were lucky enough to have her offer her time to show us around.
After an awesome walking tour of Shibuya and Harajuku, Chika took us to one of her favorite ramen shops that specialized in Kyushu style ramen, which, in one of Japan's top ramen styles and this noodle slurping goodness is all about the rich pork broth and delicate, thinner-than-normal ramen noodle.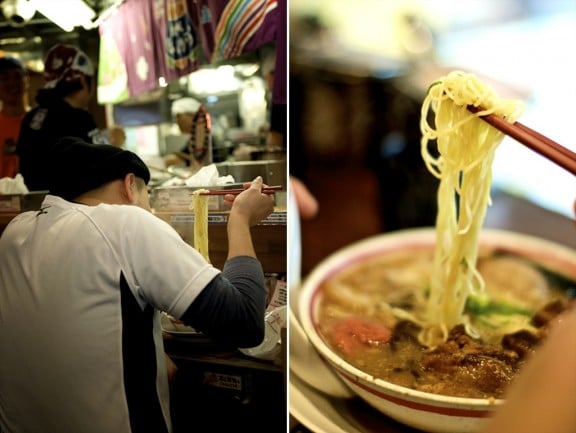 Kyushu style ramen is notibly different from other style of ramens because of it's rich, cloudy and hearty broth that's mostly done with Tonkotsu (pork bone) broth and sometimes combined with a chicken and/or vegetable broth. Kyushu broth is deep, flavorful and it is balanced nicely with a beautiful sheen of fat on top. The depth of flavor and richness of Kyushu ramen broth is definitely for the hungry and the hearty.
Each sip of the distinctly heavier and flavorful Kyushu ramen broth was a fuel for our souls, especially after shaking off the jet lag and walking for about 2 hours in the flamboyant Shibuya district.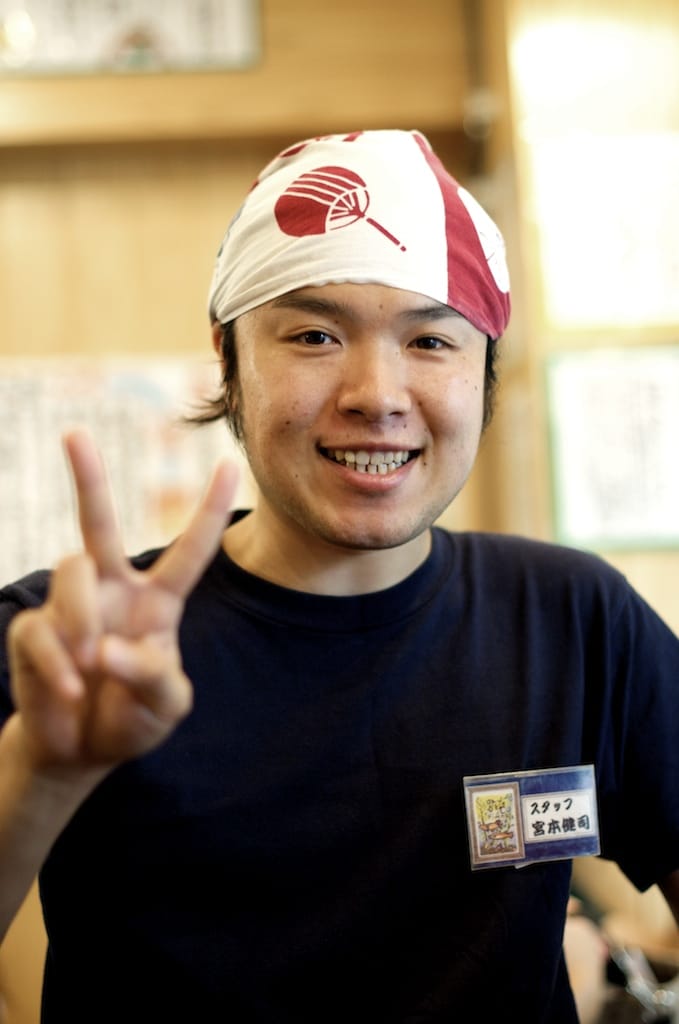 The young gent at the Kyushu Jangara Ramen shop told us that tonkotsu ramen is originally from Kyushu, Japan. The noodles that we had were slightly thinner than the other Kyushu style ramens we've had back in the States, but it seemed to match up with the rich broth perfectly.
Pork Belly in Kyushu Ramen
Each bowl had generous slices of melt-in-your-mouth stewed pork belly and topped with various kinds of bamboo shoots, fish cake, roe, seaweed and other tasty condiments. All the noodles and condiments were happy to bathe in the amazing broth and we were thrilled to be slurping it up. Here is a great explanation of Kyushu ramen here.
Although we were in Tokyo, (Kyushu is Japan's most southern-western island) the man who opened this shop was a Kyushu local and brought his homeland specialty to Japan's thriving epicenter of Tokyo. What a treat for us to be able to experience such a delicious regional specialty in the heart of the street fashionably-stylish Harajuku. Old Japan meets new Japan. Thanks Chika, for the great tour, wonderful company and delicious ramen experience.
–Todd & Diane
Kyushu Jangara Ramen shop in Harajuku, Tokyo. Bowls ranged from about ¥640 – 1,100. (about $6.50- $11.50)
http://www.kyusyujangara.co.jp/
More Konichiwa Japan! posts for this trip:
Follow us on Twitter & get updates about our Japan adventures!
[ad]
We are a participant in the Amazon Services LLC Associates Program, an affiliate advertising program designed to provide a means for us to earn fees by linking to Amazon.com and affiliated sites.