Spicy Sriracha Garlic Knots & A Week of Cookbook Shooting
These spicy garlic knots were a hit! This has been an incredible week at the Steamy Kitchen Compound/Resort/Farm/Retreat. Home. Diane and I red-eyed a flight across the country on Sunday night, arriving with the sunrise on Monday. Jaden is in the process of her next fantabulous cookbook and we came in for the week to help her power through a section of the photography.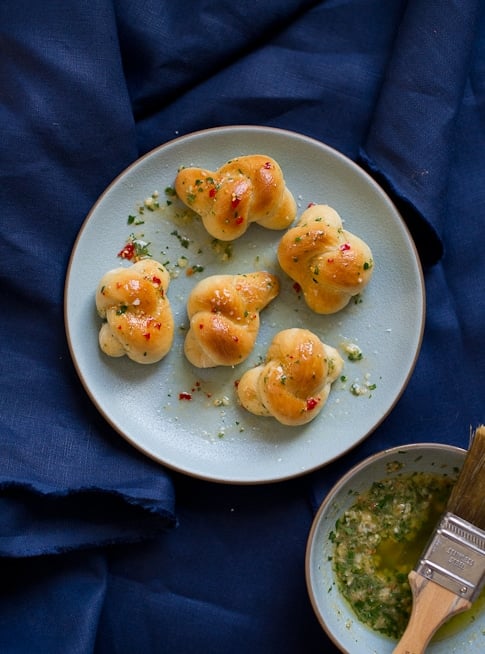 We rounded out the team with Jenna from Eat, Live, Run to complete our shooting posse. This week flew by. Jenna and I prepped, seared, and sliced away in the kitchen while Diane and Jaden sistered up in Jaden's studio to finish styling and shoot the recipes. The rhythm and efficiency of the team was astounding, if I do say so with pure humility. The first full day we cranked out 16 beautiful recipes and it seemed effortless. Each day, even after busting out a ton of recipes, we wound down by shaking up some cocktails, pouring glasses of wine and then we cooked some more. What is better than home cooked meals with people you love hanging out with?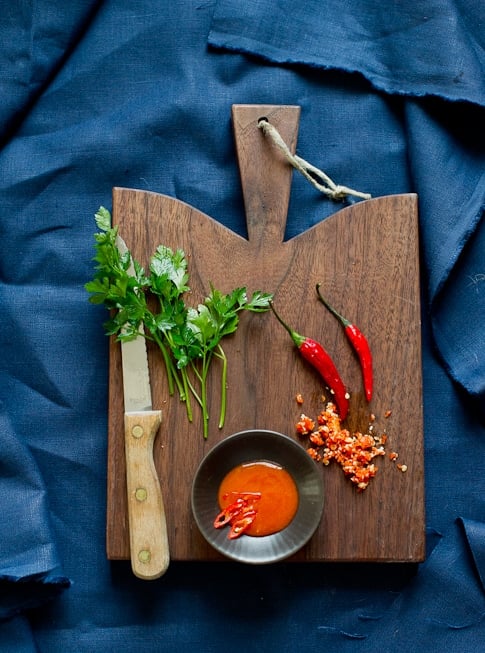 Spicy Garlic Knots
The first night I made a quadruple batch of pizza dough and we tossed up a half dozen pizzas to use up left over ingredients from the day's shoot. Kung Pao chicken and red onion pizza, anyone? Gorgonzola and cauliflower. There was a bit of creativity between using up the left over ingredients and in raiding Jaden's well stocked fridge. Even after tossing up a half dozen sheet pan filling pizzas, we still had almost half of the dough left over, a consequence which would prove fruitful today. Today is Day 3.5 and we are still going strong. Each day has become easier and streamlined as the familiarity of us all working together grew. Ever since my restaurant days, I've had a deep appreciation for a group that works well together. It is beautiful to watch, and even better to be a part of. Laughter and smiles come quick, even when accompanied by a blitzkrieg working pace.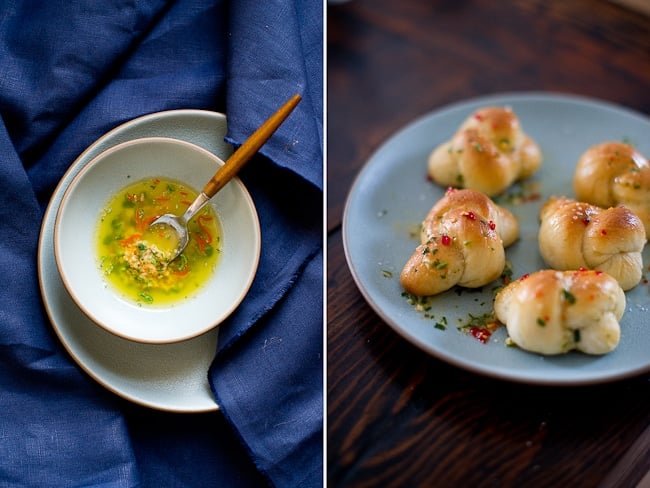 Today, as we were finishing up the day's shoot, in contemplation of our 5th meal of the day, or was it the 6th, I remembered there was the left over dough and thought to make a batch of garlic knots. But we couldn't make just ordinary knots. A couple ideas came to mind; a sweet cinnamon sugar knot, using some of the bourbon smoked sugar that both Jenna and I had been eyeing in Jaden's kitchen all week, or a savory spicy, garlic knot. What to do? Make both, of course. Sweet vs. Savory. A roll and rise later, the batches of knots were being tossed in their designated coatings. After a thorough dusting of powdered sugar to finish off the cinnamon sugar knots, the team dug into the warm, crisp crusted knots. Verdict. The spicy garlic knots was the clear winner. Even Jenna, my fellow sweet tooth aficionado, declared the spicy knots the victor. I have a few ideas on an improved variation of the cinnamon sugar knots, but until then, here was our perfect finish to our left over pizza dough. Or you can just go crazy and make a batch of dough just for the knots. Fair warning – they are highly addictive.
-Todd
Enjoy More of our Appetizer Recipes here.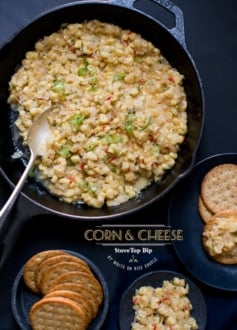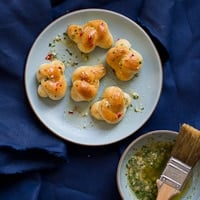 Spicy Garlic Knot Recipe
You can make them as spicy as you like depending on the chilies (variety and amount) and how much sriracha sauce you use. You can always go DIY insane and make your own sriracha. We've been known to do just that. There are two ways we usually roll out the knots, pinching off and weighing little balls of to roll into the knots, or rolling the dough out, cutting it into even strips, rolling the strips into logs and twisting the logs into the knots. In our prior garlic knot post we described the latter, this time we described the former method.
Ingredients
Dough
1 3/4 cups (415ml) Warm Water (@115°F)
1/4 cup (60ml) Olive Oil
1 teaspoon (5g) Kosher or Sea Salt
1 Tablespoon (15ml) Sugar
1 1/2 Tablespoons (17g) Active Dry Yeast
5 1/2 cups (750 g)(approx.) all-purpose, unbleached Flour
plus extra Olive Oil and Flour for making the knots
Spicy Garlic Coating
2 Tablespoons (30ml) Olive Oil
1/4 cup (1/2 stick or 60g) unsalted Butter
4 cloves Garlic , minced or crushed
2 teaspoons (20g) finely minced Thai Chilies
2 teaspoons (10ml) Sriracha sauce
sea salt to taste
Instructions
Combine water, 1/4 cup (55g) olive oil, sea salt, sugar, and active dry yeast in a large resealable container or bowl. Mix to dissolve yeast.

Add flour. Mix to incorporate flour, cover, and set in a warm spot to proof until doubled in volume (usually 1-3 hrs depending on initial water temp and warmth of proofing area).

Chill the dough for a about an hour to make it easier to handle (it will keep fine in the refrigerator for several days if you want to make the dough ahead of time but this can be skipped if you don't have the time). Set up your rolling and knotting station. Put out a large wooden cutting board and oil liberally then dust with flour (the oil and flour balance the stick and glide of the dough, you'll use them both liberally while making the knots.) Leave the container of olive oil and medium bowl of flour within easy reach. Line several sheet pans with parchment paper or silpats and place within easy reach.

Oil your hands to help keep dough from sticking to them. Pinch off and weigh ping pong sized balls of dough (we weigh out to 25-30g each - approx. 1 oz). Set on the floured board, leaving an empty area to roll out the individual knots.

Taking the ball nearest to you, toss in the bowl of flour, and smack the ball of dough the board to knock off the excessive flour. Roll the ball back and forth between your hands and using the board to create an even rope.

Tie into a knot (loop the dough and then take one end over and through the loop) and place on lined sheet pan with a 1 1/2″ spacing between each knot. At first it may seem awkward making the knots but with a little practice it will become easy. Flour is your friend to help keep the dough from sticking to itself while forming the knots.

Continue making the rest of the knots with the rest of the dough. After each sheet pan fills up, cover with a dry sack towel, and place in a warm, draft-free spot to rise.

Preheat oven to 400°F

After knots have doubled in size, take off dry sack towel and place sheet pans in the oven. Bake for approx. 12-15 min. or until golden.

While knots are baking, make the spicy garlic coating. Gently warm olive oil, butter, garlic, and minced chilies in a small saucepan (if you like your garlic with less of a bite, cook it for a few minutes in oil/butter mix until soft & slightly golden). Add Sriracha sauce and chopped parsley into the coating. Taste for spice then set aside.

After removing knots from oven, while still warm, either brush with garlic coating, or place knots in a large bowl and toss with garlic coating. Season with sea salt to taste. Best served warm, but still good when at room temp.
Nutrition Information per Serving
Calories: 93kcal, Carbohydrates: 14g, Protein: 2g, Fat: 3g, Saturated Fat: 1g, Trans Fat: 1g, Cholesterol: 3mg, Sodium: 65mg, Potassium: 22mg, Fiber: 1g, Sugar: 1g, Vitamin A: 36IU, Vitamin C: 1mg, Calcium: 4mg, Iron: 1mg
We are a participant in the Amazon Services LLC Associates Program, an affiliate advertising program designed to provide a means for us to earn fees by linking to Amazon.com and affiliated sites.