Sour Cream Pancakes from The Pioneer Woman
Ree's is finally out and it's flying off the shelves like these sour cream pancakes or hotcakes! Lucky for us, we were able to secure a free copy of the cookbook from our amazing swag bag at the Blog Her Conference we spoke at. Her new cookbook is a fabulous stroll through her amazing life of working, living and raising kids on the ranch. It's full of fabulous pictures of cows, horses, her kids, her recipes, her life and more cows. And more gorgeous horses.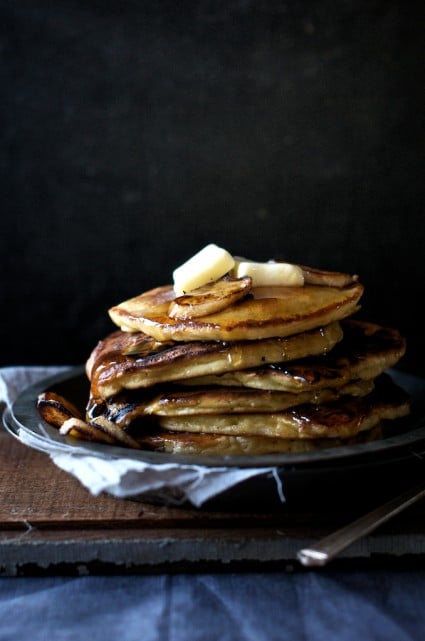 The success of Ree Drummond's cookbook isn't a surprise because she's proven to the publishing industry that you don't have to be a professional chef to write a successful cookbook. Ree's infectious humor, honesty, sincerity and love on her blog is proof enough that being kind and generous is life's true virtues. The rest of the rewards just follow.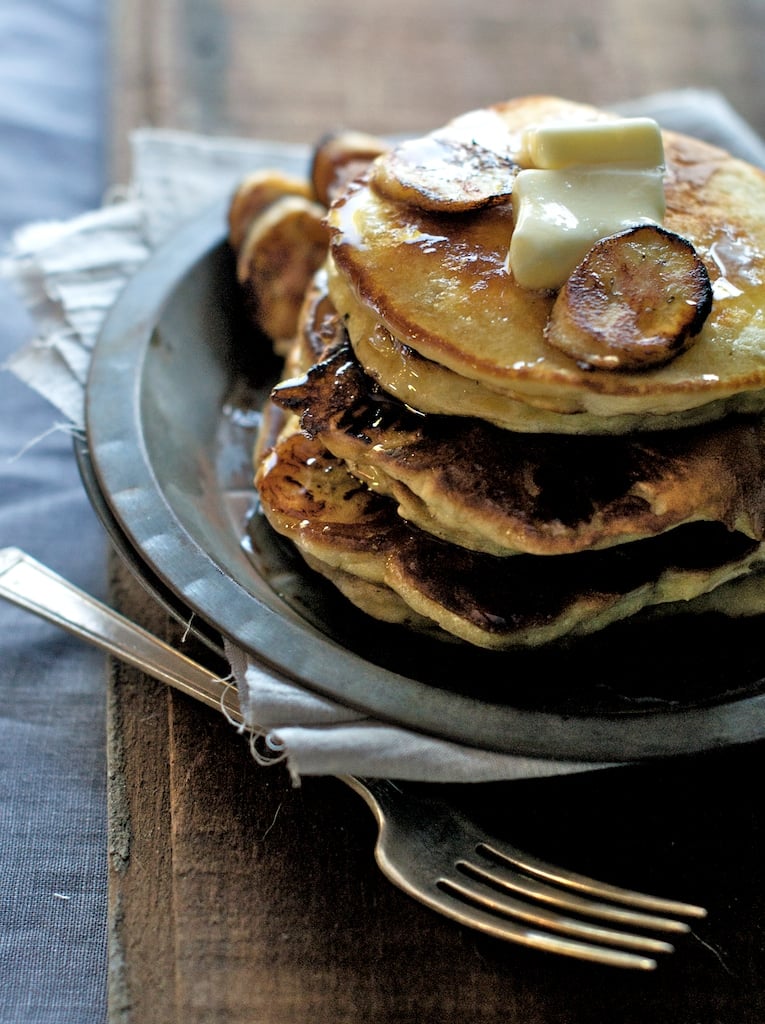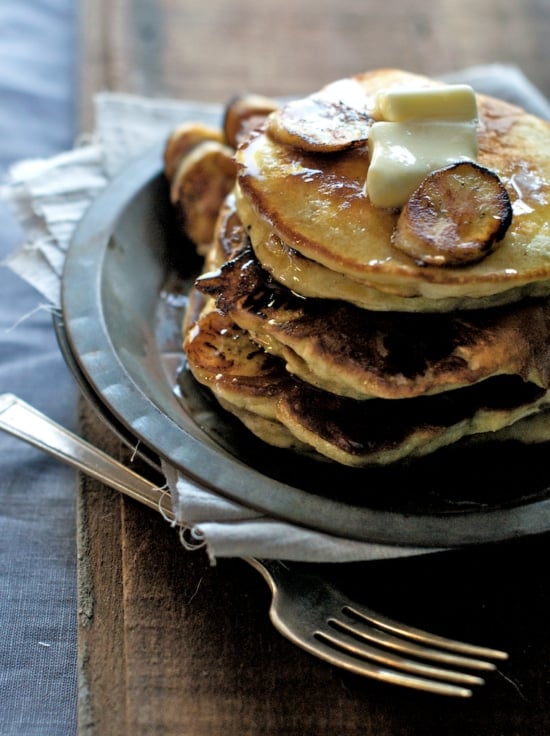 Sour cream pancakes recipe
Ree has never claimed to be an expert in any field, in fact, she's made fun of herself and her colorful faults on many occasions. When Ree spoke at BlogHer, everyone in that packed room knew that she was a real person, a caring Mother, a devoted wife and a blogger just like the rest of us. She's a gentle soul, so normal, so real and so inspiring to many people that the lines to visit her at her cookbook signings have been as long as 4 hours!
The amazing thing about Ree is that she's so generous with information and her dedication to building a supportive community is evident in everything she shares. Just look at her Photography posts and you'll know how many people she's helped in understanding photography and photoshop tutorials. Ree has proven that generosity, family and friends is all this "accidental country girl" needs to make her and all of us happy on her blog.
Ree's Cookbook
Speaking of her book "flying off the shelves like hotcakes", we love hotcakes! Ree has an amazing and simple recipe for sour cream pancakes. It's a tried and true sour cream pancake family recipe from her husband's grandmother, Edna Mae. This sour cream pancake recipe makes such easy, perfect, light sour cream pancakes! These sour cream pancakes can be eaten any time of day. We made an addition to the recipe by adding our favorite bananas!
You must make these sour cream pancakes. They are so light, fluffy and only require 7 tablespoons of flour!
In fact, Ree's new cookbook has many great breakfast recipes. Her wonderful breakfast recipes are great for lunch and dinner and we're fans of eating backwards and having our breakfast for dinner. Thanks to Ree, we now can enjoy some typical morning meals in the evening! And try these chocolate chip cookie dough pancakes for something sweet.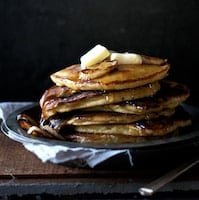 Sour Cream Pancakes Recipe with Bananas
Ingredients
2 ripe bananas , sliced (optional)
1 cup sour cream
7 tablespoons all purpose flour
1 tablespoon sugar
1 teaspoon baking soda
1/ 2 teaspoon salt
2 large eggs
1 teaspoon vanilla extract
Butter
Pancake syrup
Instructions
Warm up your griddle, iron skillet or frying pan. They need to be hot but not smokin' hot.

Place sour cream in a medium bowl. Whisk or sift together the dry ingredients (flour, sugar, baking soda, & salt) then sitr into the sour cream. Very gently, stir ingredients till they are mixed together, but not completely combined. It's best to have the batter with a little bit of lumpy texture.

In separate bowl, whisk together the eggs, then add vanilla and stir mixture well.

Pour egg mixture into sour cream/flour mixture. Stir gently until all ingredients are mixed well.

Melt about a tablespoon of butter onto skillet/pan/griddle. Pour about 1/4 cup of pancake batter onto the pan. Arrange a few slices of banana on top of the batter.

Cook each side of the pancake for about 1 to 2 minutes or until the pancakes turn brown. Remove from heat, stack high and pour lots of syrup over them!
Nutrition Information
Calories: 257kcal, Carbohydrates: 28g, Protein: 6g, Fat: 14g, Saturated Fat: 7g, Trans Fat: 1g, Cholesterol: 112mg, Sodium: 1515mg, Potassium: 338mg, Fiber: 2g, Sugar: 12g, Vitamin A: 515IU, Vitamin C: 6mg, Calcium: 81mg, Iron: 1mg
We are a participant in the Amazon Services LLC Associates Program, an affiliate advertising program designed to provide a means for us to earn fees by linking to Amazon.com and affiliated sites.